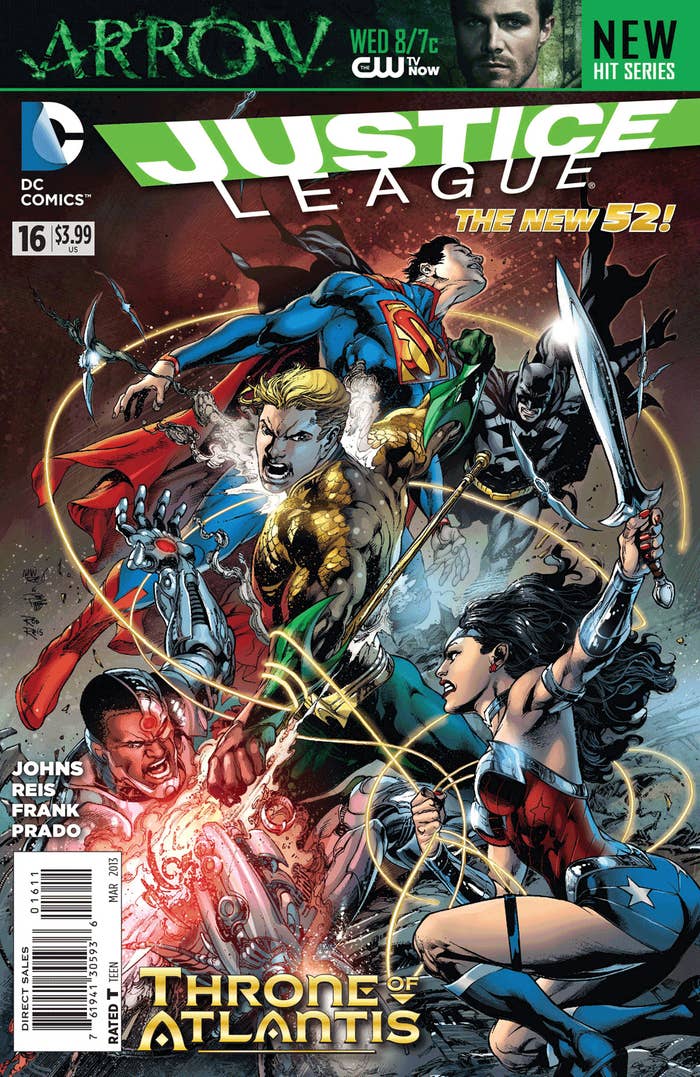 Losing their faith in the Justice League, the United States gears up to go to war with Atlantis, setting in motion a chain of events the will culminate with the creation of the Justice League of America.
Meanwhile, with his allegiance split between the League and his own people, Aquaman is barely able to hold his own against the Ocean Master as the Throne of Atlantis story arc heats up.
Justice League #16 was written by Geoff Johns. The art and cover are by Ivan Reis and Joe Prado respectively, with backup story art by Gary Frank.