7.
Ugh, go fuse into someone else for once.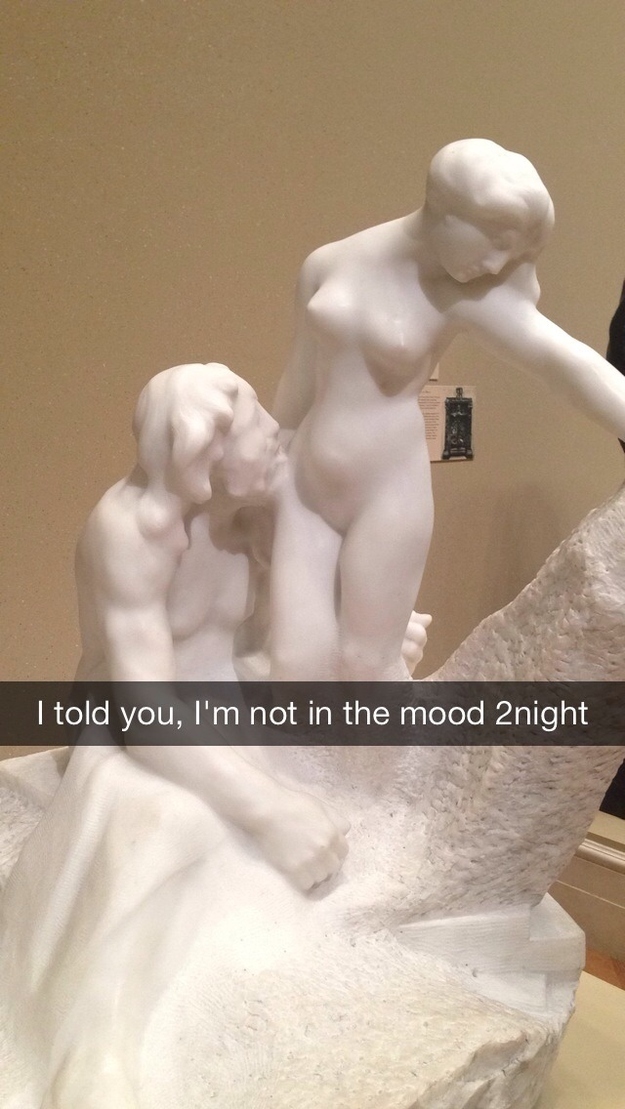 10.
Looks like the catty androgynous Greek youths are out in force.
12.
Foot to arm melding was how ancient Greek men showed affection.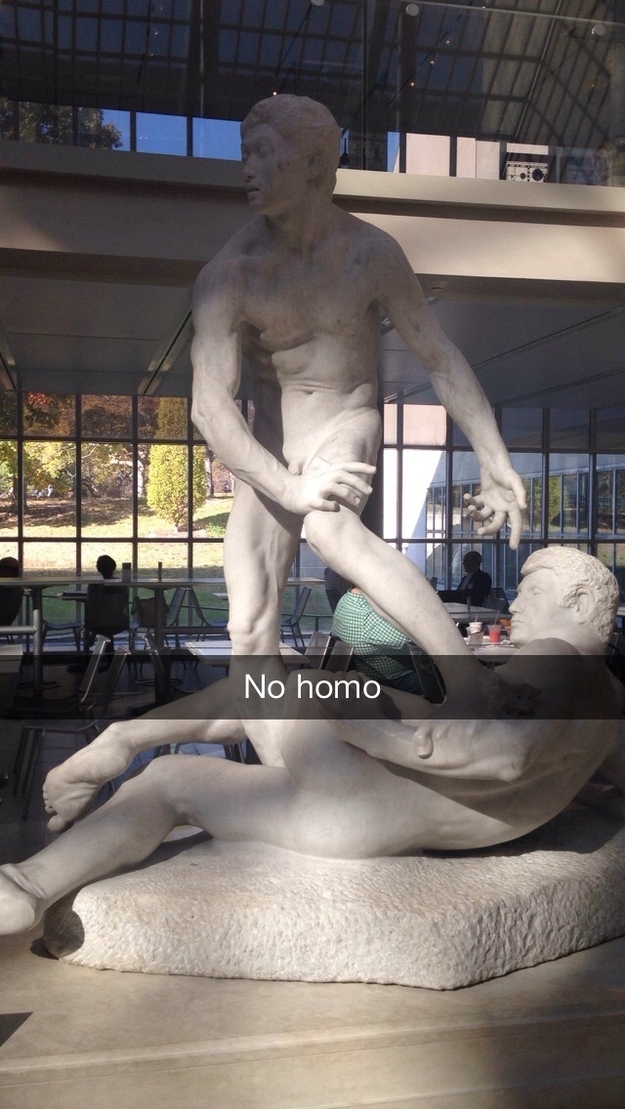 13.
Even the ancients weren't immune to "Shit who put that coffee table there?!"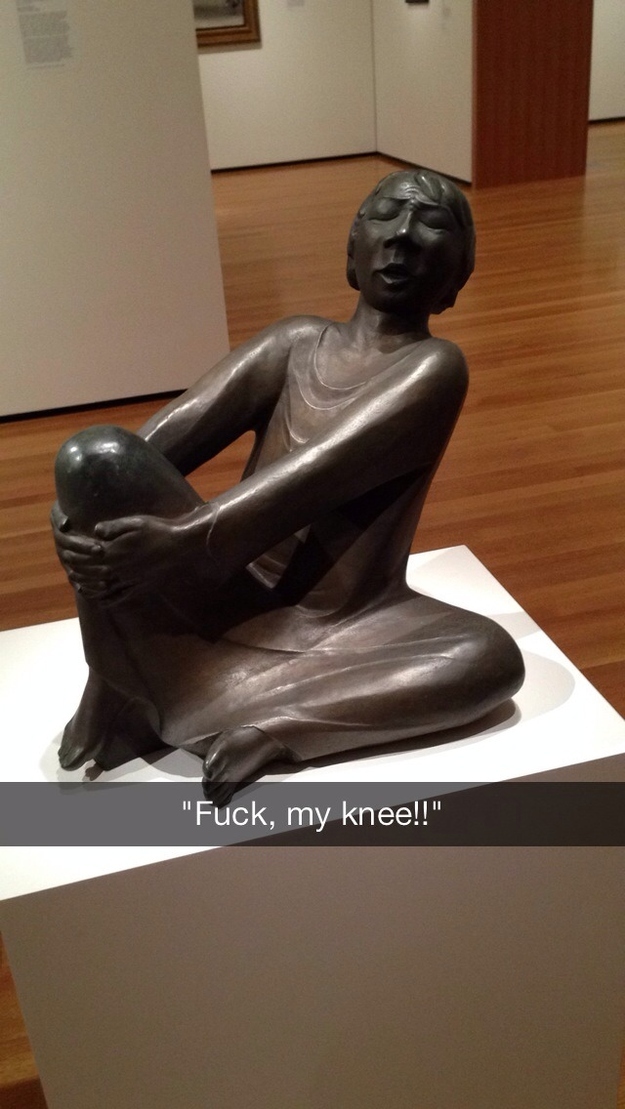 14.
Nobody gives the stink-eye like Mary. Nobody.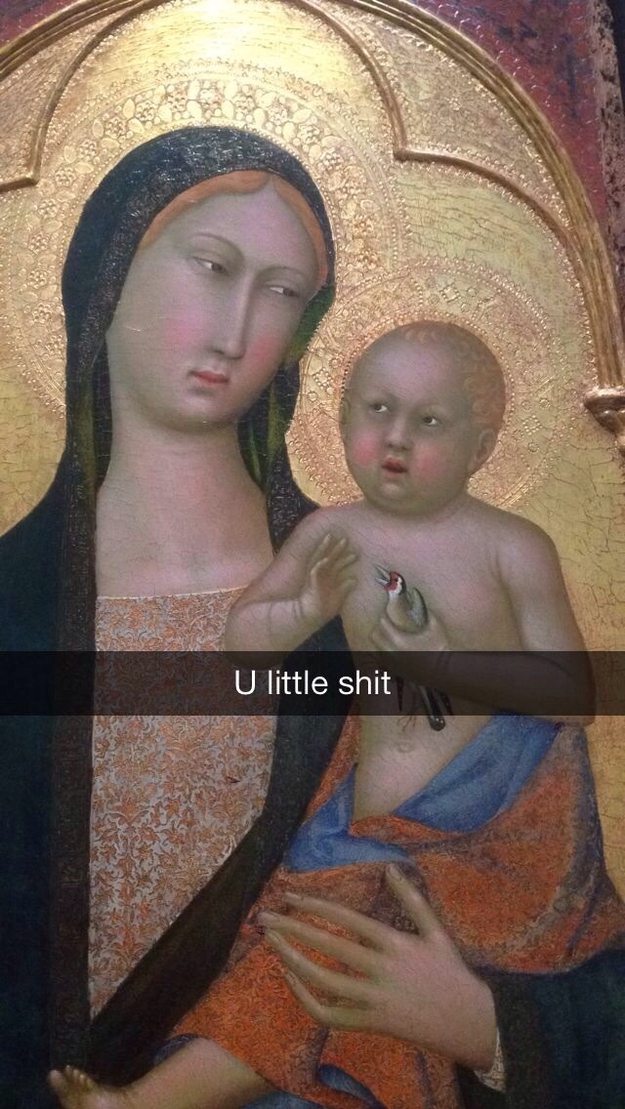 15.
Are we all just gonna ignore the fact someone hit Grandpa in the face with a shovel?