Look how far they've come!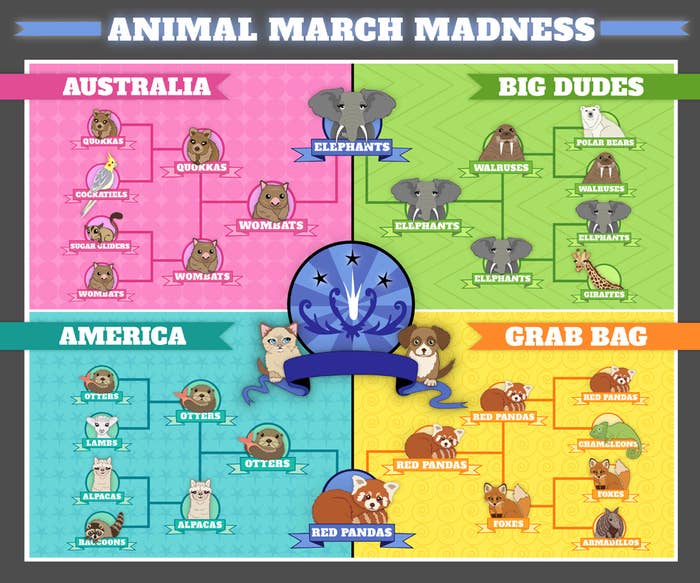 1.
Their adorable faces.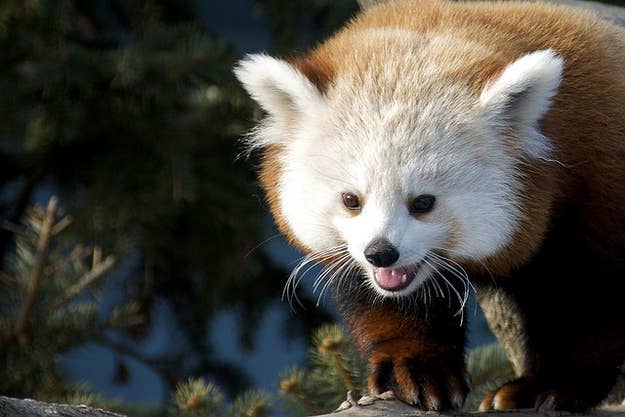 Awwwwww.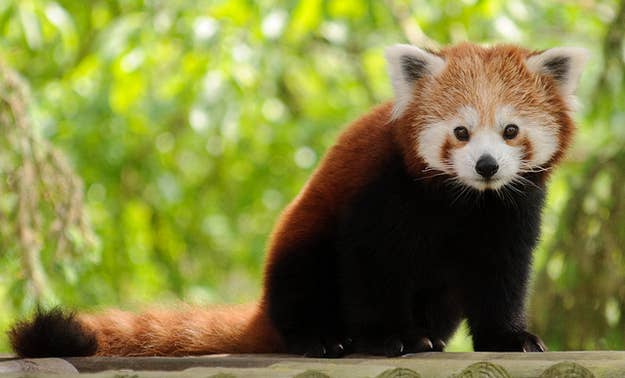 2.
Their bushy tails!
It's so bushy!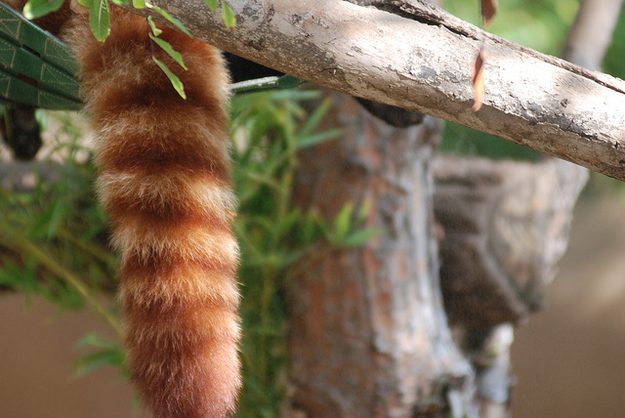 3.
Their commitment to athleticism.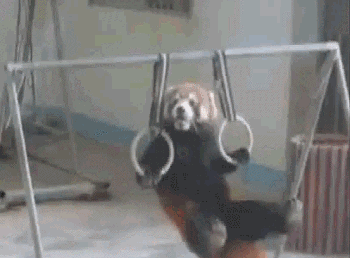 4.
Their jolly demeanor.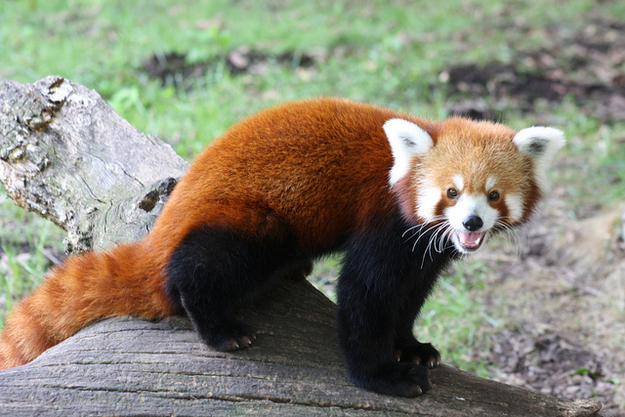 5.
Their easy, unearthly grace.
6.
Their playful attitude.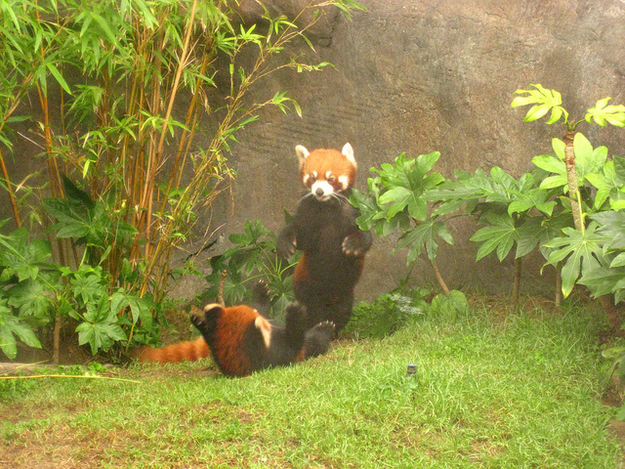 Noogie!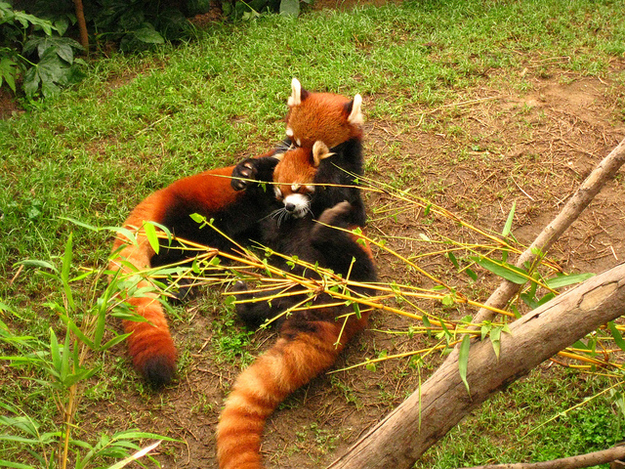 7.
Their indomitable spirit.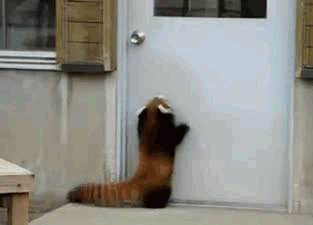 8.
Their expertise with computers.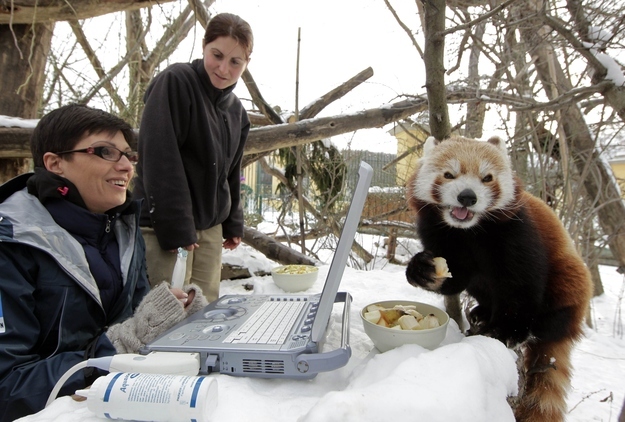 9.
Their "Don't take shit from nobody" attitude.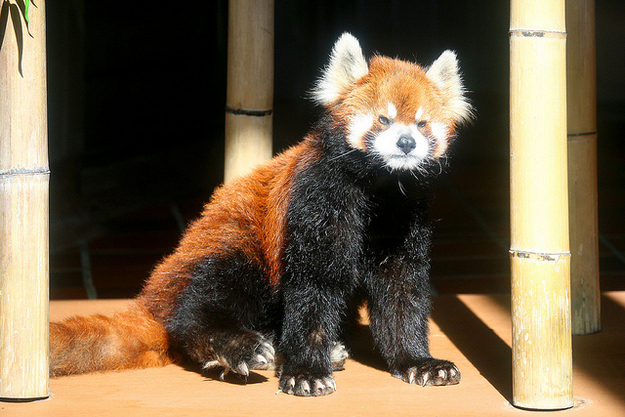 10.
Their natural sass.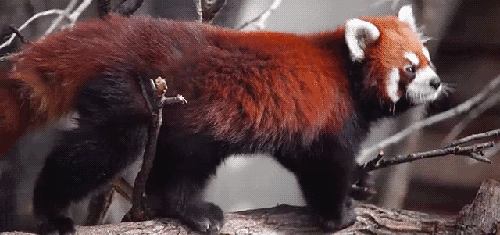 "Nobody can keep you down but you," is their life motto.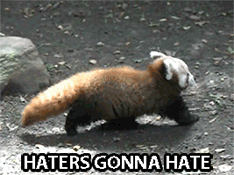 11.
And finally. They aren't too proud to beg.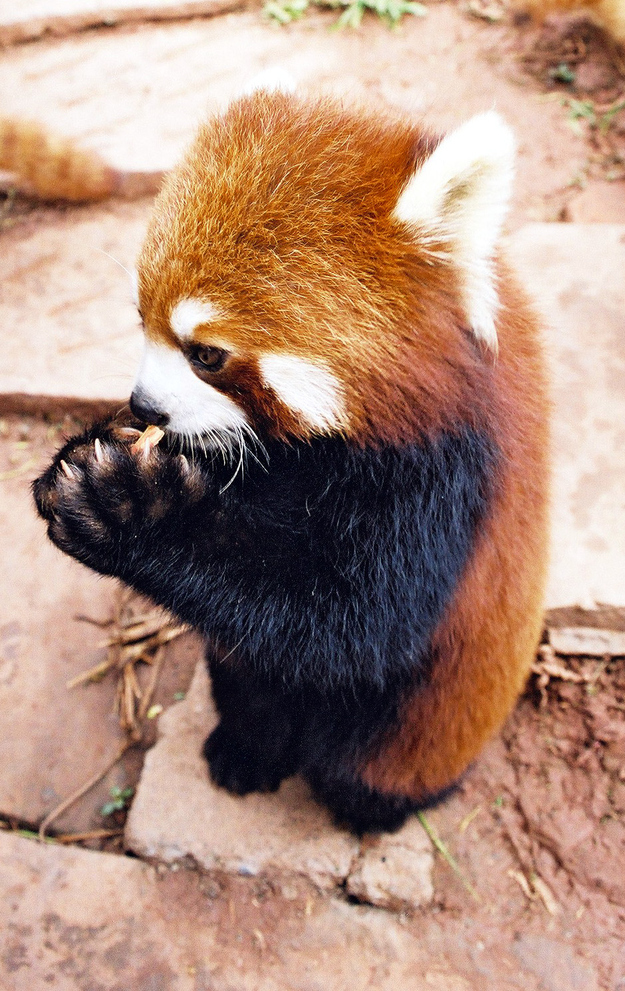 Vote now:
Voting in the poll will gain Red Pandas one point.
Tweeting with the hashtag #TeamRedPanda = two points.
Commenting with your own reason to vote for Red Pandas = three points.
Voting will close Monday morning, when we will crown a champion. May the best animal win!