This post has not been vetted or endorsed by BuzzFeed's editorial staff. BuzzFeed Community is a place where anyone can create a post or quiz.
Try making your own!
Is The Delphi Technique Being Used On Millennials Against Their Own Best Interests?
This article discusses the Delphi Technique which was developed by the Rand Corporation and how it is being used to manage and manipulate Millennial. The Delphi Technique is a process by which a facilitator leads a group of people in discussion, with the intent of having the group reach a predetermined desired conclusion while having the group think the idea was their own. If you click on this link "The Delphi Technique: Let's Stop Being Manipulated!" or the first photo, you can learn more about the Delphi Technique. If you click here or on the second graphic, you can see a video on how a Progressive facilitator tries to manipulate a group of Millennials towards the idea that Millennials don't want to own traditional homes and instead want to live in apartments. This is a prelude to the "matchbox" living quarters eventually want the masses to live in, so they don't take up much space. Millennial Men, If you are not angry and ready to take action after watching that video, then you are already the docile, eunuch Sheople the Progressives have been training, indoctrinating and conditioning you to be. MILLENNIALS: WE AMERICANS ARE NO LONGER BEING REPRESENTED BY YOUR ELECTED OFFICIALS, INSTEAD YOU ARE BEING MANAGED AND MANIPULATED LIKE LIVESTOCK BECAUSE THAT IS WHAT YOU ARE TO PROGRESSIVES.
Did he use the "Force" or the "Delphi Technique"?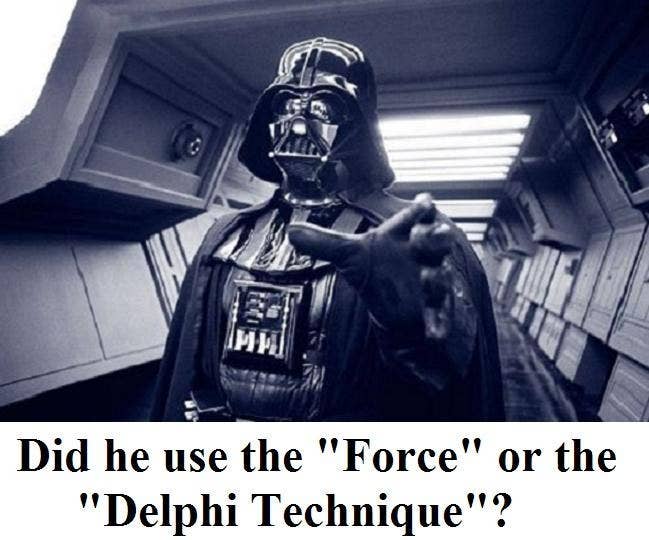 Millennials: You are being Delphi'd by Progressives into giving up the American Dream!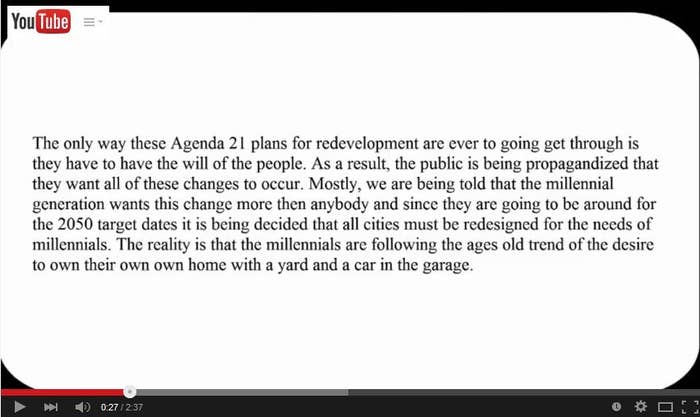 This original text accompanied this video when it was sent to me:
Delphi Technique: Curses! Foiled Again!
Watch how they pile one lie on top of another. What is most interesting and instructive about this, though, is how the gentleman seized
control of the meeting from the "facilitator," whose job it is to make sure that only the predetermined outcome is approved by means of
phony "consensus-building," that is, excluding the opinions or not counting the votes of objectors. Note that he immediately asks for an
informal poll of the audience, "How many want to own their own home?"
THIS IS HOW IT'S DONE. THESE ARE THE SORTS OF TECHNIQUES WE NEED TO USE TO BEAT THESE PROGRESSIVES AT THEIR OWN GAME!
https://www.youtube.com/watch?v=VdUk1xUmaIA