Peach Margarita Cooler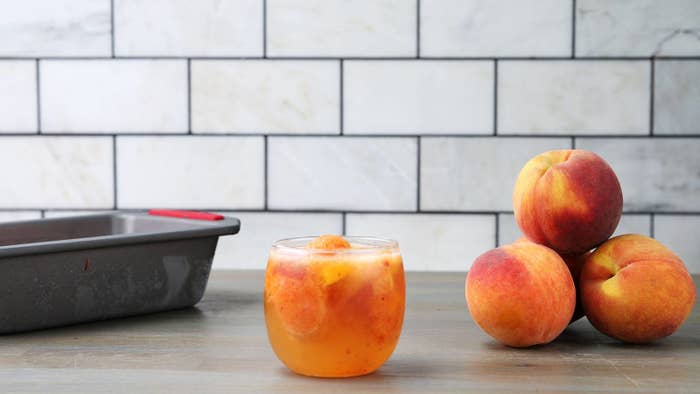 INGREDIENTS
Servings: 4
6 large yellow peaches
¼ cup lemon juice
¼ cup sugar
4 tablespoons lime juice
4 tablespoons fresh orange juice
4 ounces Don Julio® Blanco Tequila
4 ounces white wine
Lemon lime soda
PREPARATION
1. Remove the pit from the peaches and dice into ½ inch pieces. Set aside 1 cup.
2. Add the remaining peaches, lemon juice, and sugar to a blender and process until smooth.
3. Pour the mixture into a loaf pan and freeze at least 6 hours.
4. Combine lime juice, orange juice, tequila, and wine.
5. Scoop 3-4 scoops sorbet into each glass.
6. Top with 3 ounces of the tequila and wine mixture.
7. Garnish with reserved peaches, and top with soda.
8. Enjoy!