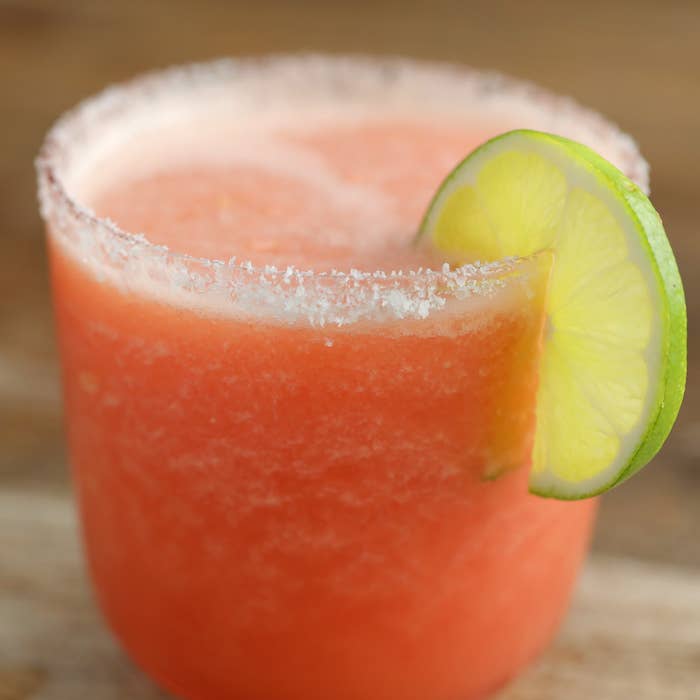 Ingredients
3 grapefruits
1 lime, cut in half
¼ cup kosher salt
1¼ cups grapefruit juice
3 ounces Don Julio Blanco
Preparation
1. Slice the top and bottom off of each grapefruit to reveal the flesh. Stand the grapefruit up on one end and slice off all of the rind, following the curve of the fruit. Use a paring knife to carefully cut out each section of fruit, avoiding the membrane on each slice. Arrange the slices on a parchment-lined sheet tray and freeze overnight.
2. Place kosher salt on a small plate. Rub the cut side of the lime around the rim of a rocks glass. Roll the rim of the glass in the salt until fully coated. Repeat with a second glass.
3. Place frozen grapefruit, grapefruit juice, and Don Julio Blanco in a blender. Blend on high until thick and smooth.
4. Pour frozen paloma into the prepared glasses and garnish each with a lime wheel.