1.
Gorgeous altars are built, like this one, dedicated to Our Lady of Guadalupe at the Basilica of Our Lady of Guadalupe in Mexico City.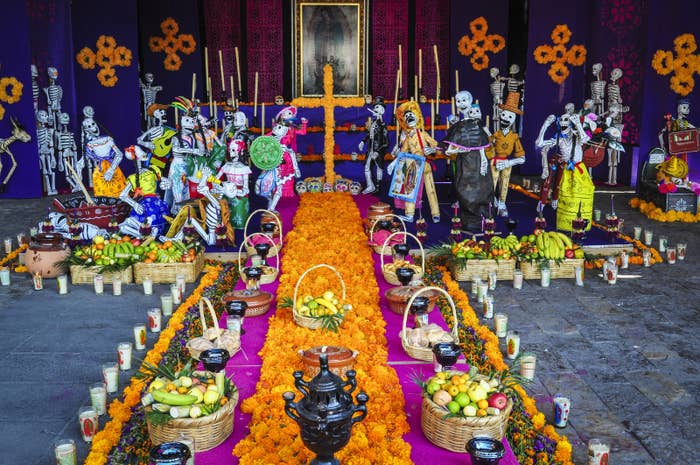 2.
Magnificently decorated sugar skulls are crafted, full of color and detail.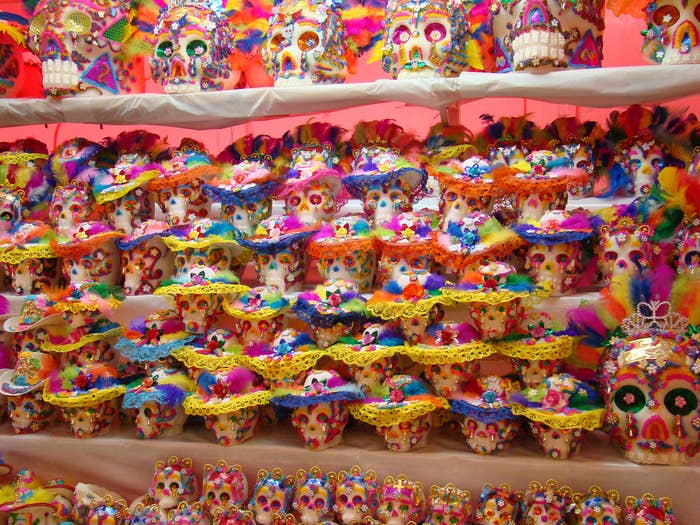 3.
And let's not forget the tiny coffins.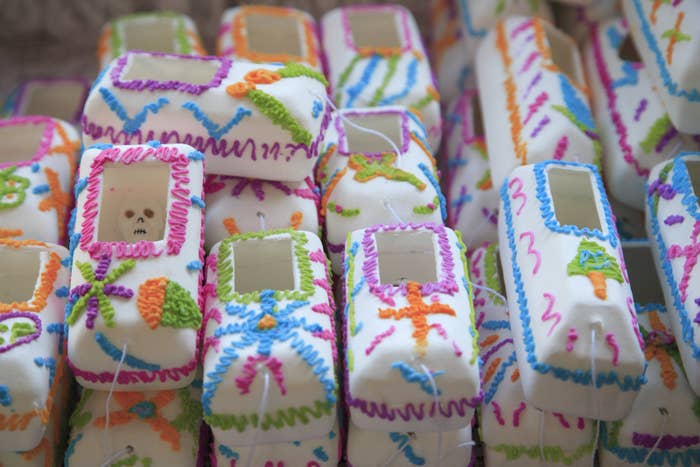 4.
Las Catrinas are seen everywhere, with attires that are as elaborate as they are fabulous...because death can be glamorous, too.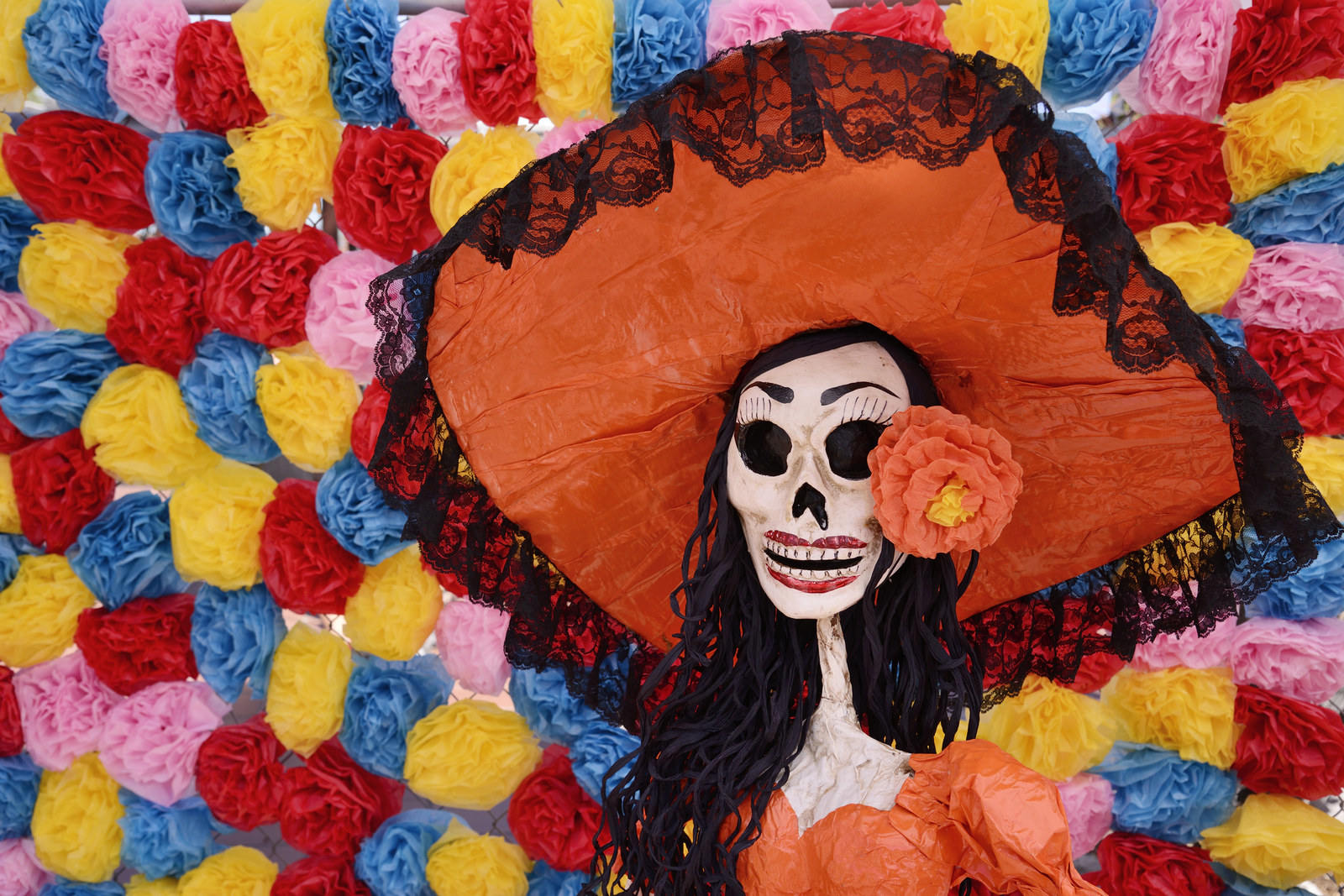 5.
Even the streets dress up in papel picado with marvelously spooky and eccentric designs, usually featuring playful calaveras.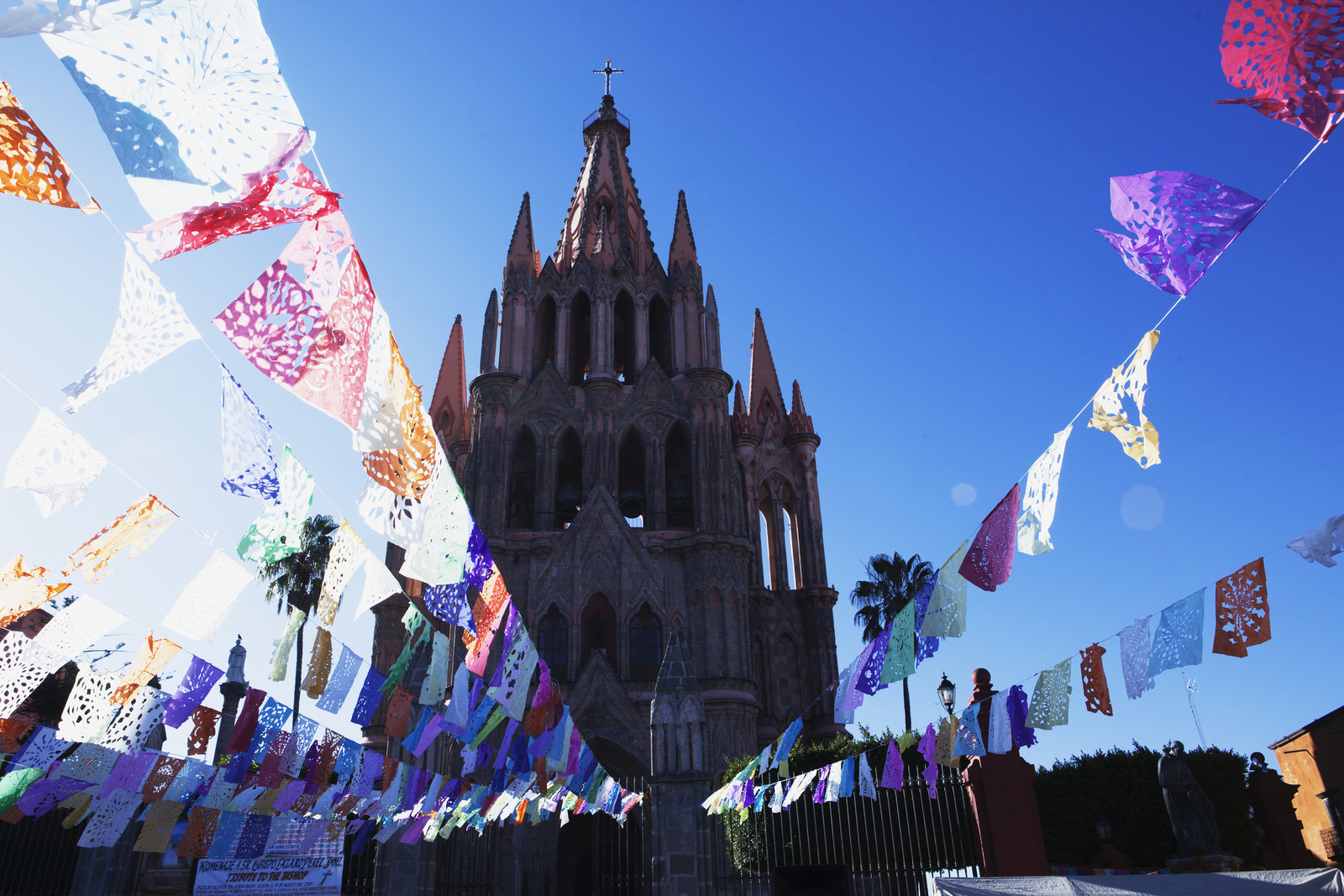 6.
Our bellies rejoice, getting a chance to try a little pan de muerto.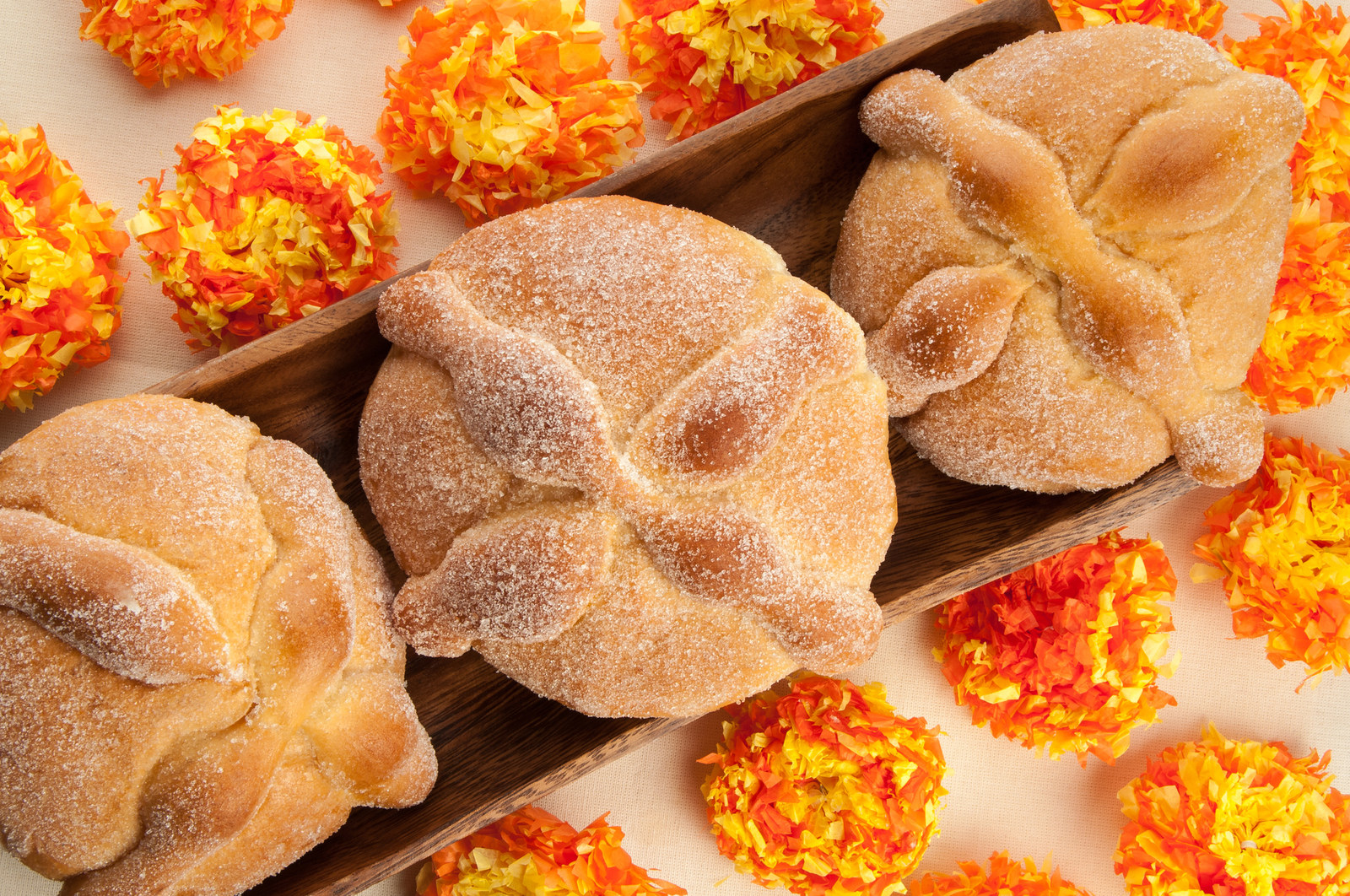 7.
Cempazúchitl and terciopelo flowers become a bright emblem of the lives of those who are no longer with us.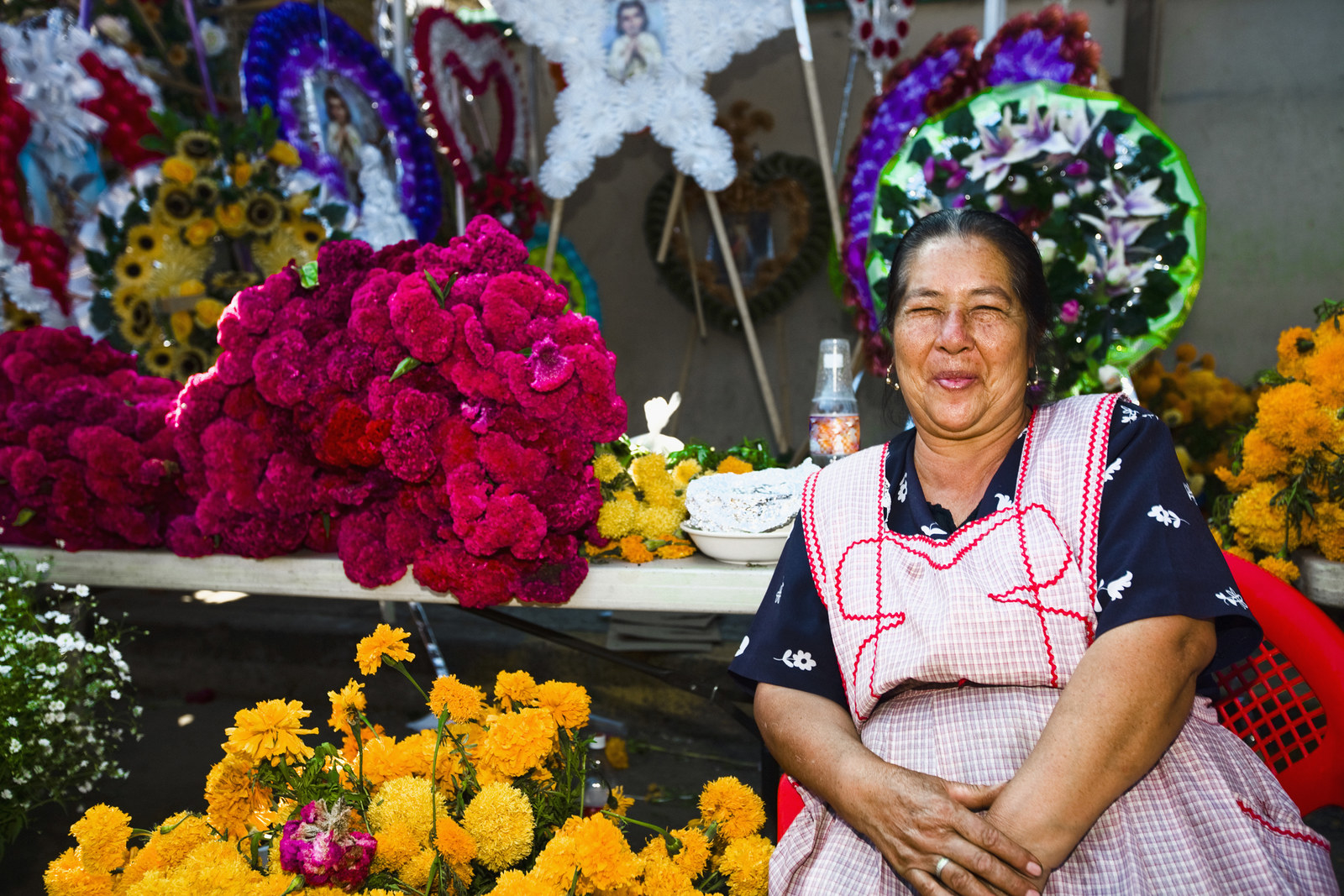 8.
Their scent is believed to help guide the spirits to the altars...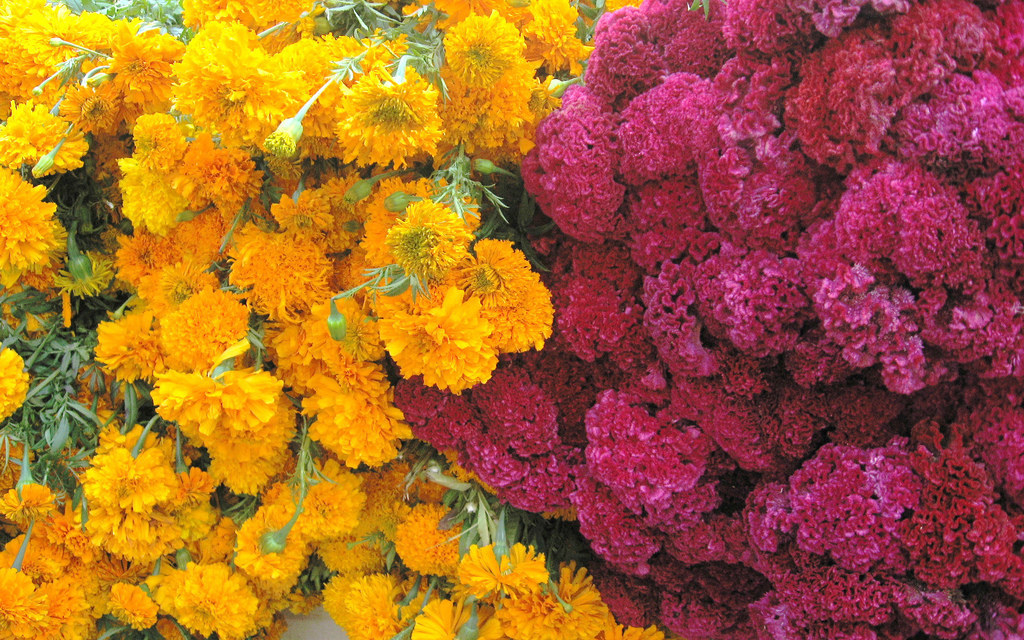 9.
...while meticulously decorated tombs welcome them.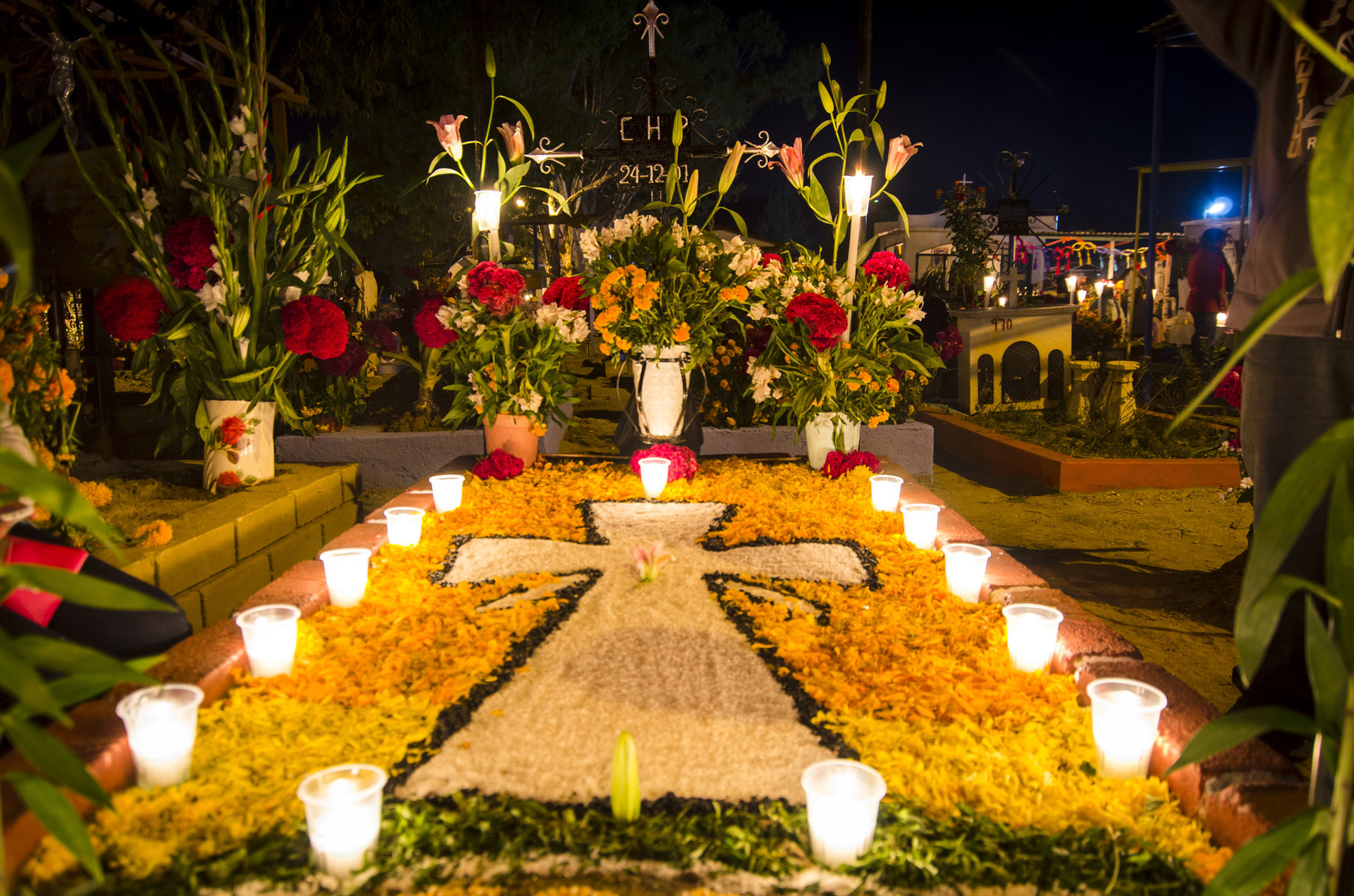 10.
The ground transforms into an explosion of gorgeous flowers and garlands and is paved with glistening candlelight...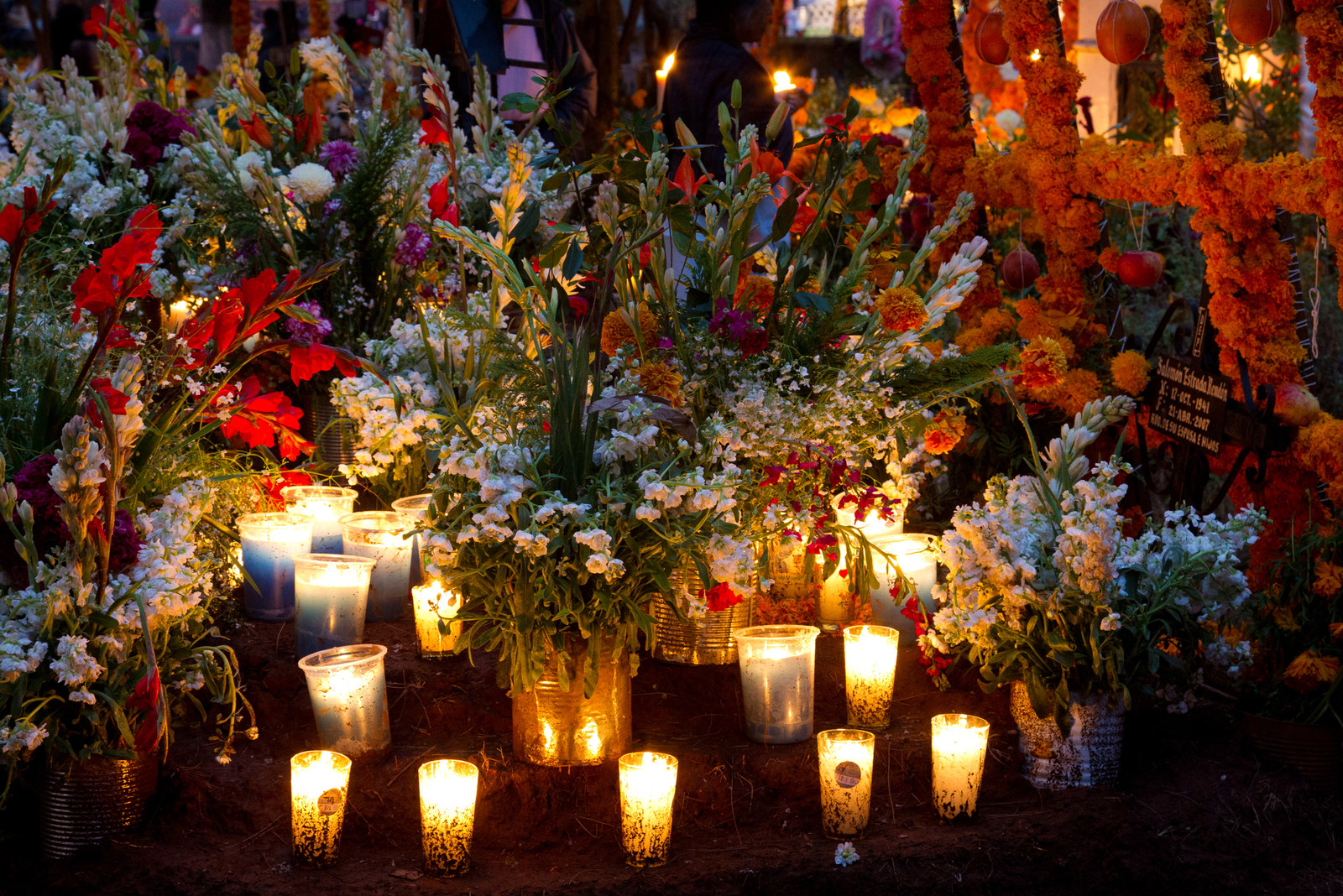 11.
...also helping the spirits find their way in obscurity and into our world.
12.
In Oaxaca, Mexico, the ground and the walls become bright orange, adorning the ofrendas of this incredibly mystical city.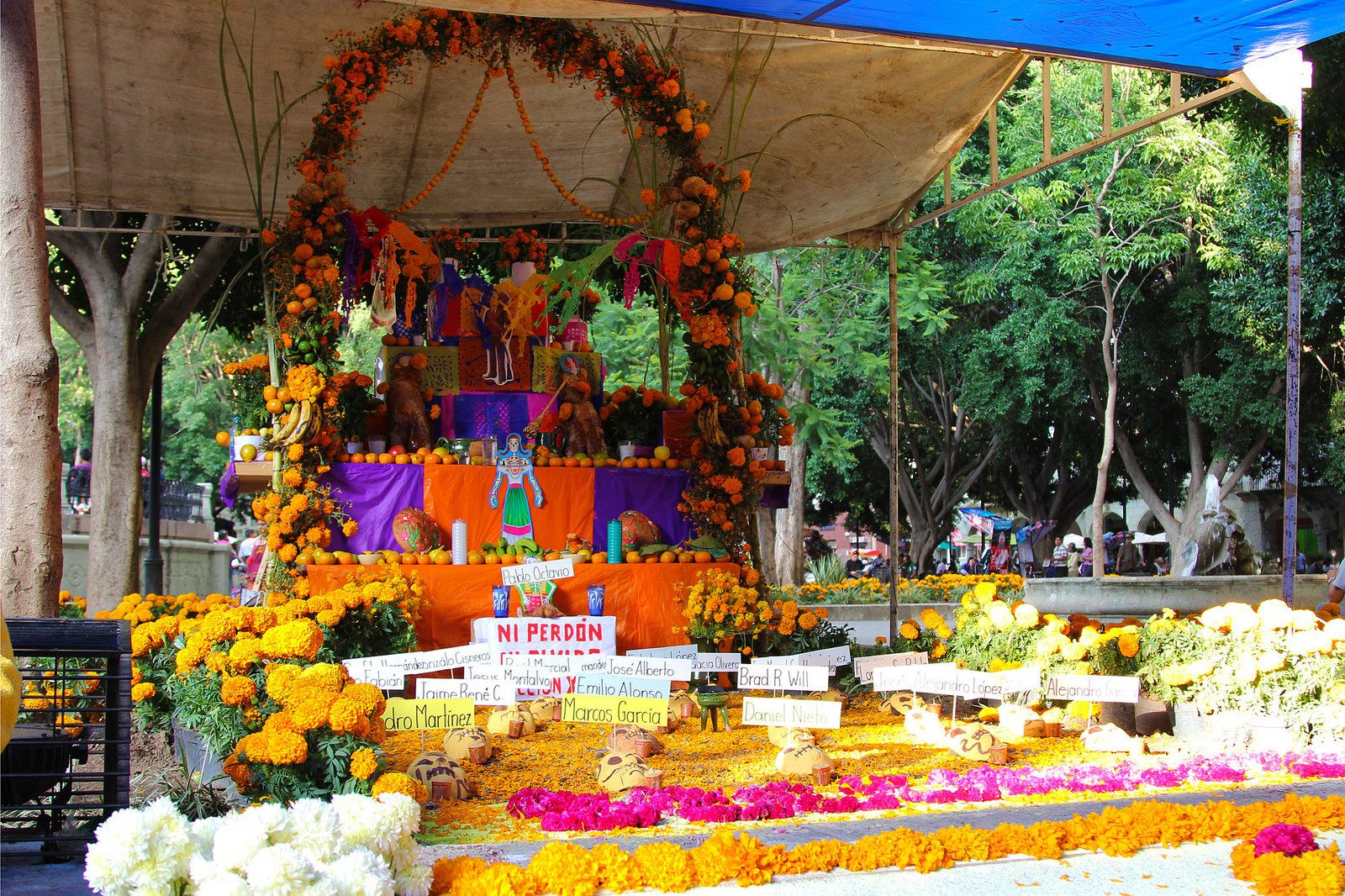 13.
And every corner blooms with detailed beauty.
14.
The skeletons made from beans, marigolds, and various materials never fail grab your attention with their vibrancy and sophistication.
15.
Día de los Muertos is simply enchanting, with a mosaic of tones and shades that honor and celebrate the lives of our loved ones in full color.