It starts when this user expresses frustration with using Square.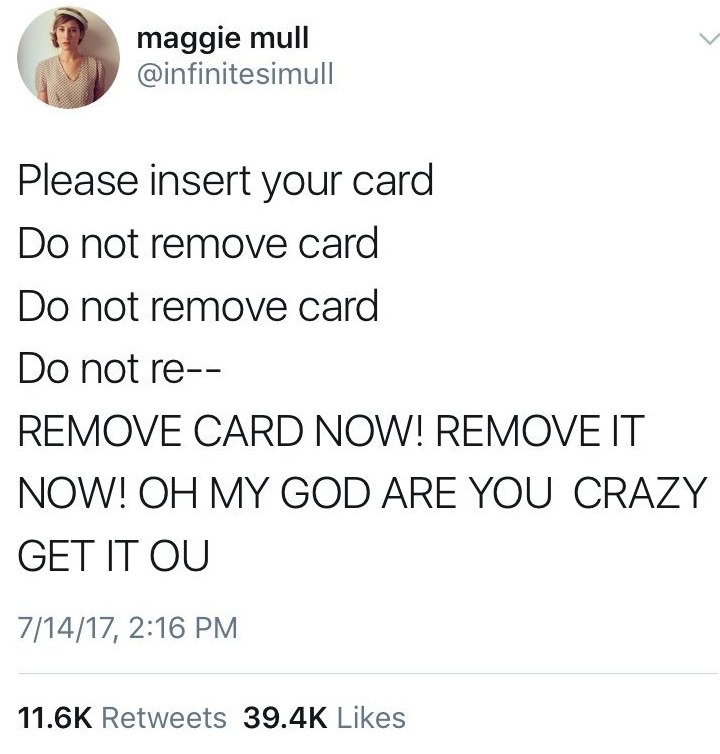 Then a troll enters the fray.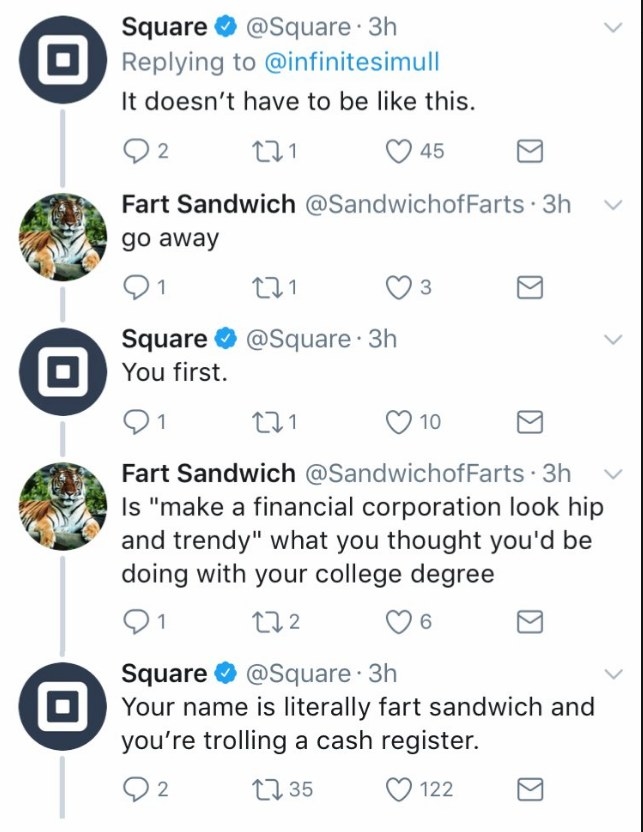 Boom! Owned. Now, at this point, a smart person would have licked their wounds and skulked off. But...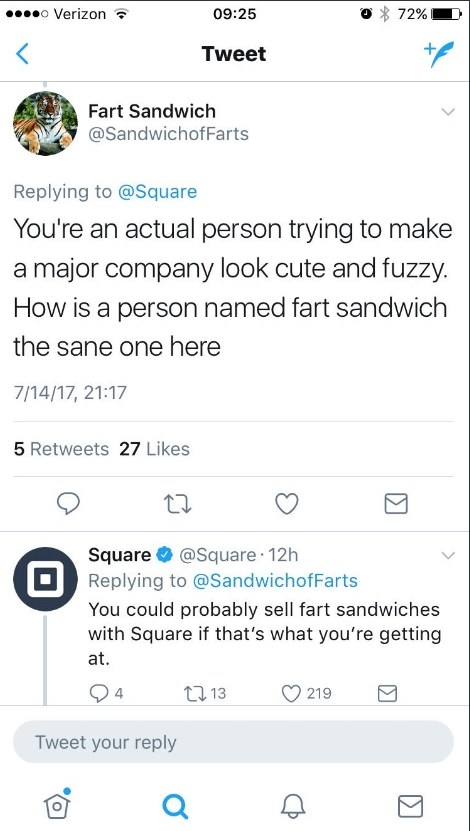 And finally, the coup de grace. Twitter doesn't get much better than this.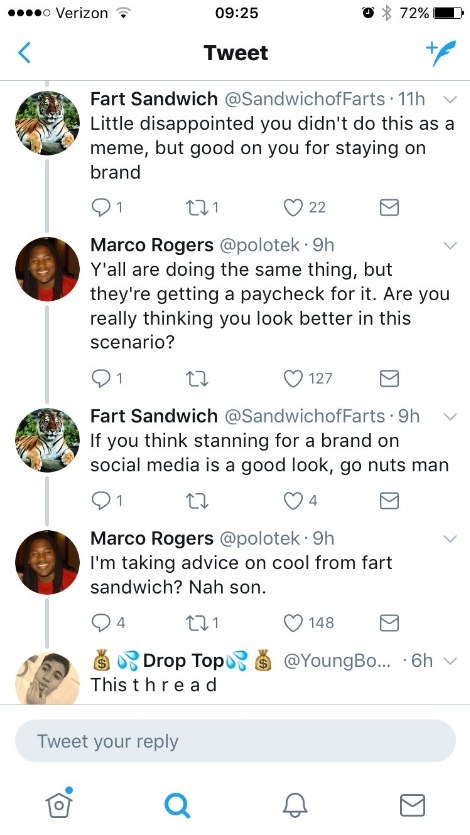 This post was created by a member of BuzzFeed Community, where anyone can post awesome lists and creations.
Learn more
or
post your buzz!