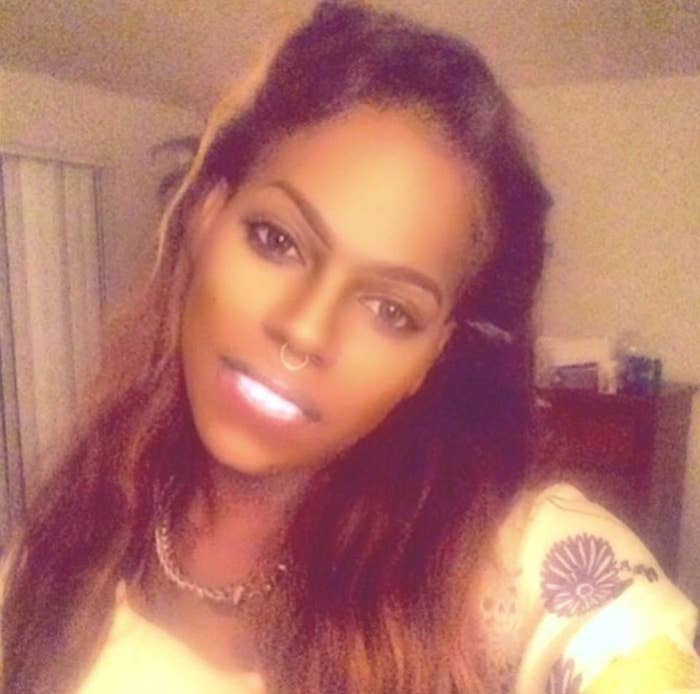 Zella Ziona, a 21-year-old transgender woman, was fatally shot Thursday evening in a suburb outside of Washington, D.C., police officials told BuzzFeed News.

Ziona is the 21st confirmed transgender or gender-nonconforming person killed this year — the highest number recorded by the National Coalition of Anti-Violence Programs (NCAVP), which tracks violence against LGBT people.
Ziona was shot in the upper body in an alley that separates the Montgomery Village Plaza and the Montgomery Village Crossing shopping centers in Gaithersburg, Maryland, police said.
The Montgomery County Department of Police has not identified a suspect.
"Investigators have been working around the clock on this case, and we are looking at many leads at this stage of the investigation," police Capt. Paul Starks told BuzzFeed News.
He added that officers have also not identified a motive — including whether the shooting may have been a hate crime motivated by Ziona's gender identity.
"We don't want to rule any possibility out," Starks said.
He declined to share additional details of the case, including whether Ziona was targeted, other than describing the case as a homicide.
In 2014, 13 transgender women were killed in the U.S. — all but two of whom were black or Latina. Of the 21 transgender or gender-nonconforming people killed in homicides in 2015, according to the NCAVP, a disproportionately high number of the victims — 18 — were people of color.
"Our transgender sisters continue to be taken from us far too often and at too young an age," said a statement from Ruby Corado of LGBT advocacy group Casa Ruby in Washington, D.C. "She was only 21 years old. We demand that the community say her name and stop this violence."
Police will not identify Ziona's race. However, police referred to a Facebook profile in which she appears to be a woman of color.

People have been memorializing Ziona on social media:
Trans women and LGBT people of color experience a greater risk of homicide than LGBT people as a whole, according to a June report by the NCAVP. The report found hate-motivated violence against LGBT people dropped 32% overall in 2014 compared with the previous year, but hate-motivated violence against transgender people rose 13%.

The most recent transgender homicide victim before Ziona was Kiesha Jenkins, 22, who was killed in Philadelphia on Oct. 6.
As is common with transgender women who have been killed, Ziona was misgendered in initial reports — a pattern that LGBT advocates say can hamper investigations by misidentifying victims and alienating people who could assist the investigation.
News articles, TV spots, and a police department press release on Thursday identified Ziona as man and used a male name to describe her — despite media showing images of her purse at the scene.
Local press said a man stood over Ziona and fired shots at close range, according to a witness who reportedly tried to chase the gunman.
An initial call to 911 identified Ziona as a woman, Starks said Friday.
However, as Natasha Plotnikov, a spokesperson for the department, told BuzzFeed News, police later identified the victim as male because "the identification was [at the scene] and we went by the driver's license."
Starks also said that during Ziona's media treatment, it was reported back to those at the scene that her gender was male.

"After deepening the investigation and speaking with family and friends," Starks explained Friday, "it was learned that she was a transgender female."
Detectives are asking anyone with information about the shooting to contact them at (240) 773-5070.

Chai Jindasurat, co-director of public advocacy at the New York City Anti-Violence Project, pointed to the unprecedented rate of homicides of trans women in a statement issued Friday evening. "This is a state of emergency for our communities."