This is North Carolina Gov. Pat McCrory, who signed a law in North Carolina this year to bar many transgender people from restrooms that match their gender in government facilities.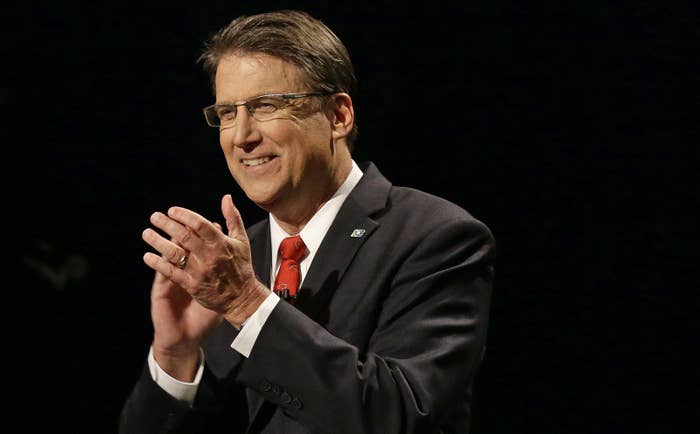 He's been an outspoken defender of the law, making him one of the country's most prominent advocates for so-called bathroom bills, which he says prevent men from entering women's facilities.

The law, which sparked an immediate backlash from the trans community, also blocked cities from passing ordinances that ban LGBT discrimination.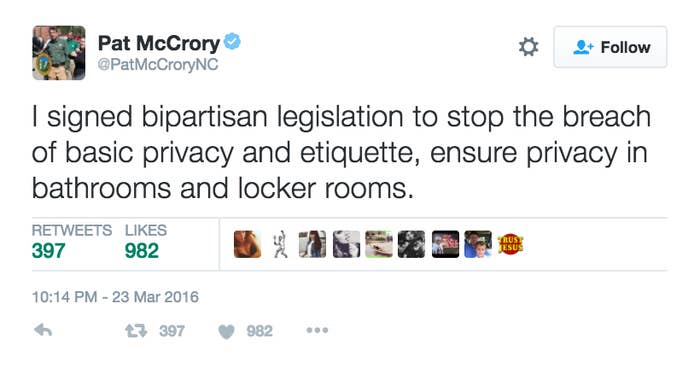 McCrory is up for re-election this year, which is why transgender activists from around the country have flown in and bused to North Carolina the last few days to help defeat McCrory and elect Hillary Clinton.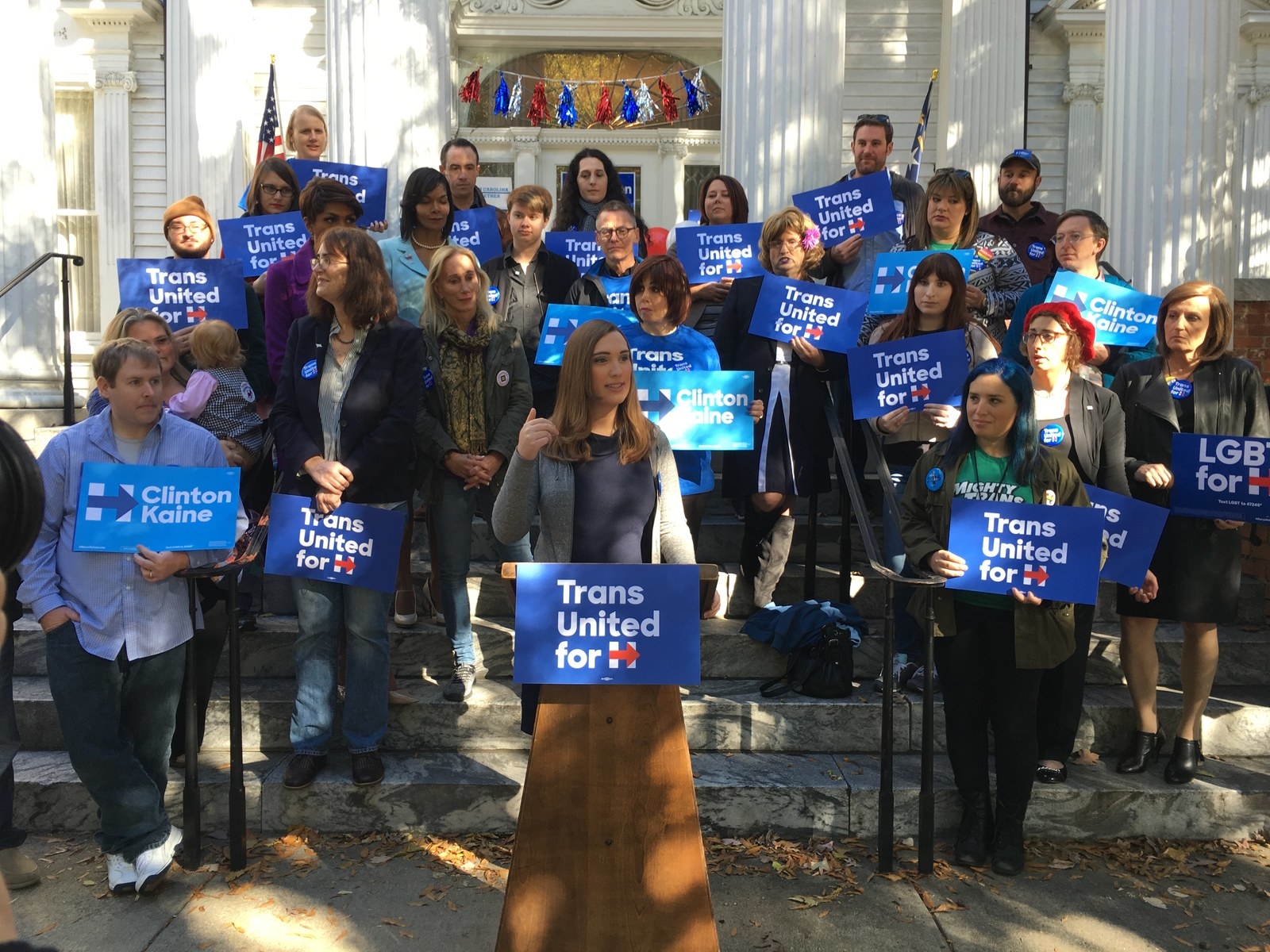 McCory is currently in a very tight race against Democrat Roy Cooper, the state's attorney general, who made transgender people's right to use restrooms a cornerstone of his campaign. Their race has become a proxy battle in the national fight for LGBT rights.
Since Friday, participants have been holding events, going door to door, and encouraging supporters to vote.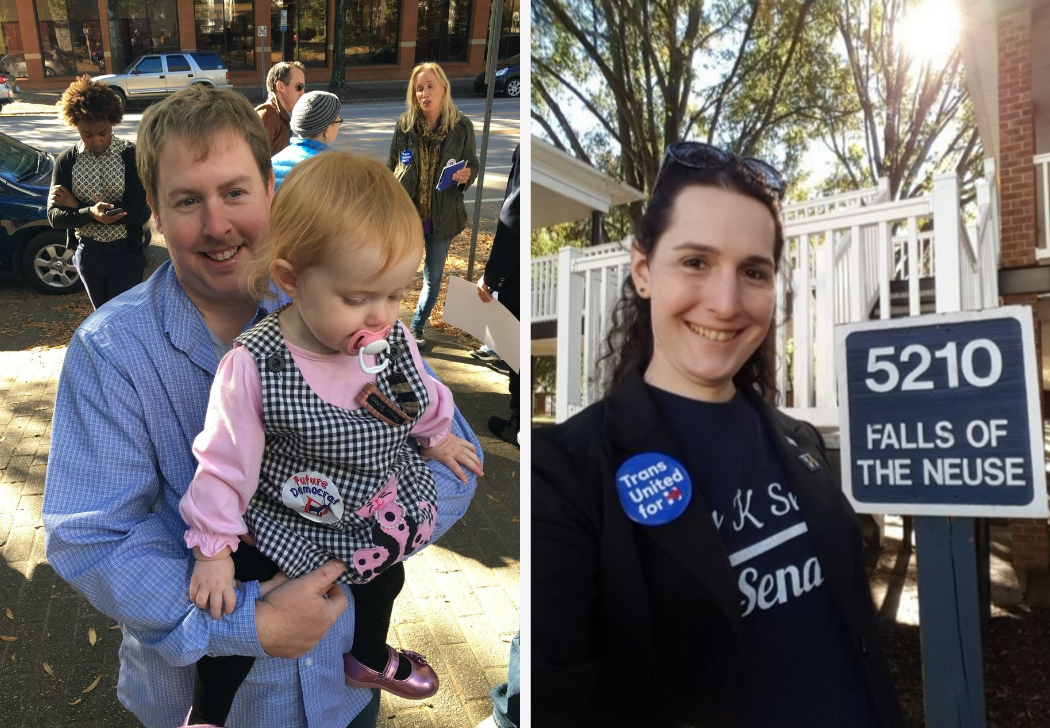 About 60 transgender people traveled from out of state, and another 60 transgender North Carolinians have joined the effort, said Sarah McBride, a spokesperson for the LGBT group Human Rights Campaign and leader of the volunteer group Trans United for Hillary. In addition, even more lesbian, gay, and bisexual people have flocked to North Carolina to help.
"It's unprecedented," said McBride, adding that the LGBT activists are driven in large part by "the passion to defeat Pat McCrory, showing that attacking transgender people is bad policy and bad politics."

"This is one of the biggest battlegrounds in the country," she said.
Mara Keisling, one of the country's leading transgender activists, posed with Cooper on the campaign trail and called for an end to McCrory's "failed leadership."
One group is calling itself "Flush McCrory."
After McCrory signed the law in March, it became an instant campaign wedge, and Real Clear Politics has found McCrory went from leading most polls to losing most polls. The polling average now shows McCrory trailing by 2.2 percentage points.
In a phone call while she traveled from Raleigh to Wilmington, McBride told BuzzFeed News that each volunteer has knocked on up to 200 doors and will keep it up on Tuesday. She said it is helpful for voters see transgender people.
"Behind the debate for transgender equality are real people — people who hurt when they are discriminated against," McBride said. "They just want to be treated with dignity and fairness."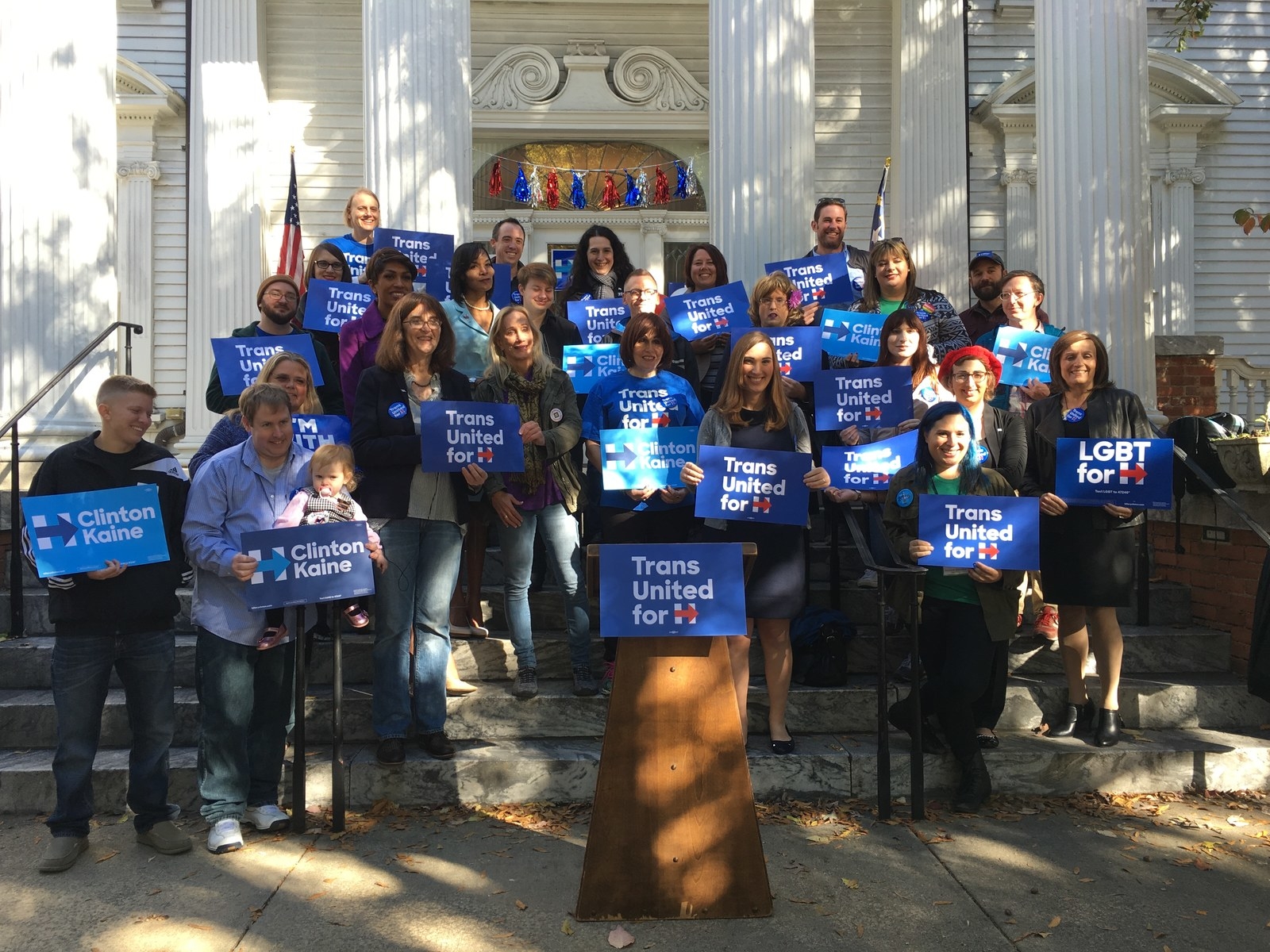 The Human Rights Campaign and Equality North Carolina have knocked on more than 5,200 doors and called nearly 20,000 voters in the state, according to Human Rights Campaign spokesperson Jay Brown. He said North Carolina's quarter million LGBT voters are a "critical number … in a state that President Obama won by just 14,000 votes in 2008."

Dan Rafter, a spokesperson for group Freedom for All Americans, added that if LGBT groups successfully oust the governor, "it will be powerful to point to the political consequences of pursuing anti-transgender legislation."