En una entrevista que la periodista de Yahoo News, Katie Couric, ha hecho a Gal Gadot (la nueva Wonder Woman de DC) la actriz asegura que la Amazona le ganaría al Asgardiano en combate singular. En el vídeo se puede ver como le lanza la pregunta a Chris Hemsworth (el Thor de las películas de Marvel).
Thor no ha tardado en contestar. En su tweet, Hemsworth habla claro: La Mujer Maravilla le patearía el culo al heredero de Odín.
Pero el intercambio de opiniones no ha acabado aquí: Gadot, aunque admite que Chris es un chico listo, todavía quiere llevar a cabo el combate. En sus propias palabras, le propone "que sus mundos colisionen".
Y vosotr@s... ¿Quién creéis que ganaría? ¿Y qué superpersonajes deberían medir sus fuerzas? De momento, esto es lo mas cerca que podemos estar de un enfrentamiento épico entre los heróicos de Marvel y DC.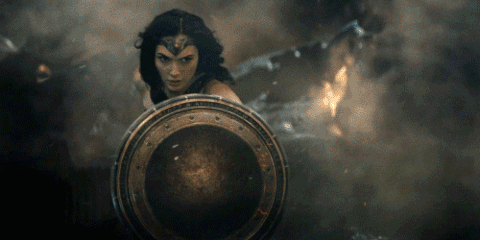 Entre tanto, podremos ver a la princesa Diana y al dios de Asgard en sus respectivas aventuras el 23 de junio ('Wonder Woman') y el 27 de octubre ('Thor: Ragnarok').
This post was created by a member of BuzzFeed Community, where anyone can post awesome lists and creations.
Learn more
or
post your buzz!