1.
Preserve Summer
You can preserve many different fruits and fresh herbs into the depths of winter by getting crafty with your freezer. Most berries and grapes lend themselves perfectly to freezer life (and freezing adds a nice texture to them ).
Fresh herbs can be chopped up (be careful not to bruise your herbs--especially basil) and placed in any old ice cube tray. From there, cover each carefully with water and then allow them to freeze. Voila. whenever tickles you, drop them into a sauce, or, let a single cube defrost and then pat the herbs dry.
2.
Compost
The main issue many people have with composting is the smell. But luckily, if you throw your compost in a medium sized tupperware you can keep it in the freezer. The organic waste doesn't break down--which is better for the composting process down the line. To make things even simpler you can use a paper bag (like one you'd get at most supermarkets) and then compost the whole kit and caboodle.
3.
Save Energy and Prepare for a Blackout
A really neat trick is filling an empty soda bottle (or any plastic container) with water and allowing it to freeze in the coldest part of your freezer. This helps keep the internal temperature of the freezer lower (thus using less electricity) and your food stays colder, longer in the event of a blackout.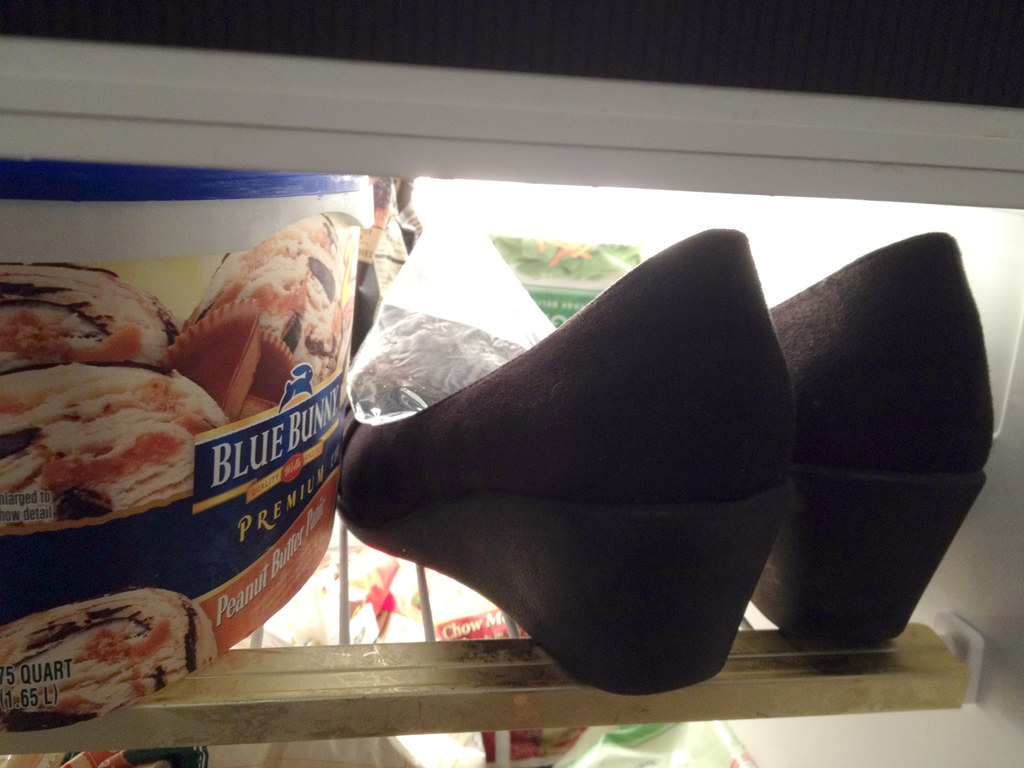 5.
Open a Sealed Envelope Discreetly
Whether you seal an envelope by accident, or want to spy on your roommate, you can place it in a ziplock bag, throw it in the freezer for three hours, and then run a blade against the frozen glue. The letter opens discreetly and then can be resealed at room temperature with no one the wiser.
There you have it!
"Life hacks" are all around us, and the freezer is no different. From envelope espionage to organic waste management, the freezer can be more than just where leftovers go to die.