The Return of Bruno
So long story short: In the 1980s, Bruce Willis starred in an HBO "mocumentary" as a fictional '60s rock legend named Bruno Radolini. The filmed featured appearances from huge stars like Elton John, Bon Jovi, and Phil Collins--who all play themselves and credit Bruno as a major influence on their careers! Here are 10 facts about that movie...
1.
The film was inspired by an album of the same name released by Willis earlier that year.
Produced by Motown Records, this 10 track masterpiece features covers of old classics like "Under the Boardwalk" and "Respect Yourself."
2.
The album reached #14 on the Billboard's top 200 album list.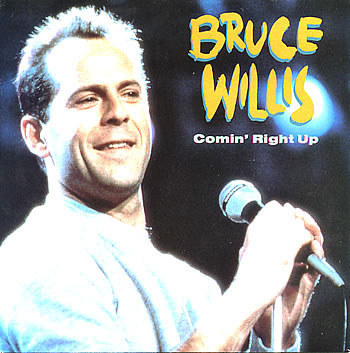 3.
In Britain, "Under the Boardwalk" was a wild success and reached #2 on the singles chart.
4.
"Bruno" was Willis' nickname from when he was a bartender.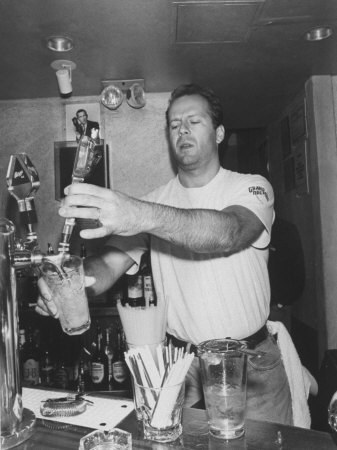 5.
Michael J. Fox plays the greatest Bruno fan in the world (as himself).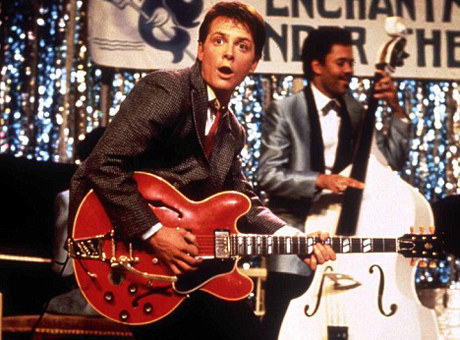 6.
Ringo Starr credits Bruno for bringing The Beatles together.
8.
This is how "contemporary" Bruno dressed in the '80s for the song "Down in Hollywood."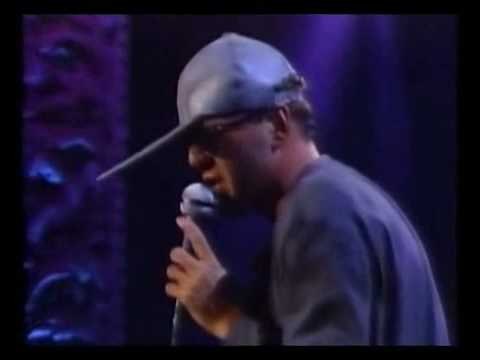 9.
Your only chance of seeing the movie is getting your hands on the 1987 VHS (and a VHS player...).
10.
And this is just an amazing GIF from "Respect Yourself."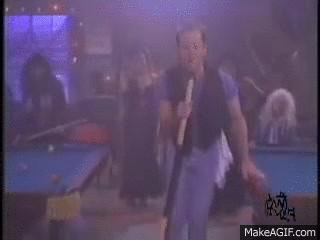 If this whole thing tickles you, fear not, you can still watch an excerpt from Willis' live concert for the film/album: