1.
Research Park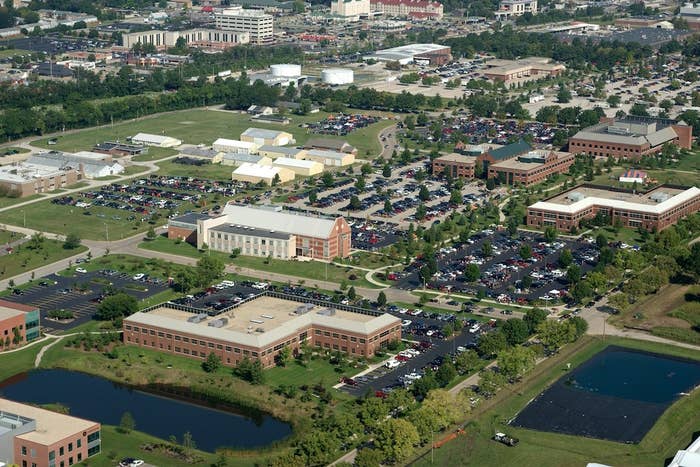 2.
Top Ranked CS Programs
Need tech talent to get your business off the ground? UIUC has top ranked computer science undergrad and graduate programs. U.S. News & World Report ranked the undergraduate program #5 in their most recent rankings. In 2014, they ranked the graduate program as #5 in the nation.
"The level of talent I am surrounded with. The level of support I have been surrounded with. The number of avenues to get funding for my passion in computer science and to translate that into a startup is what drives me. UIUC has been great for me in that respect" - David Kirby, President of Startup ChairDrop
3.
Top Ranked Engineering Programs
"The undergraduate engineering program at the University of Illinois at Urbana-Champaign ranked 5th in the 2016 America's Best Colleges edition of U.S. News and World Report (published in September 2015)" - Engineering Rankings. See URL Link.
Specialties (Top ten)
Aero (7th)
Civil (2)
Electrical (5)
Computer Engineering (5)
Materials (2)
Mechanical (6)
The graduate engineering program ranks 6th according to the March 2015 published U.S News Report.
4.
Access to Venture Capital
Need funding for your world changing tech? We have that too. According to the Brookings Institution, Champaign-Urbana has 3.2 times the national average of venture capital first fundings on a per-capita basis.
The accelerator iVenture program brings together talent from all units, creating an excellent sense of entrepreneurship. In a team setting, everyone contributes in their own expertise, network, and abilities to provide the best experience for creating ventures and startups!
"This is why I chose to study at the University of Illinois" -
MAYANK KALE, 2015-2016 FELLOW | CEO, CO-FOUNDER OF BLINK
5.
Top Ranked Business School and Career Services
UIUC's Undergraduate Business Program is one of the top ranked business schools in the nation:
Accounting (2)
Real Estate (10)
Finance(13)
The MBA Program is partnered with Coursera to offer an excellent IMBA experience.
The Career Services center at UIUC for Business was also ranked the best by students according to Businessweek.
6.
The LEED Platinum Business Instructional Facility:
7.
Low Cost of Living
According to Forbes, Champaign has a cost of living 9.7% below the national average. Tired of dumping thousands of dollars a month into a city apartment? Come here and put that money to better use.
8.
Entrepreneurial Ecosystem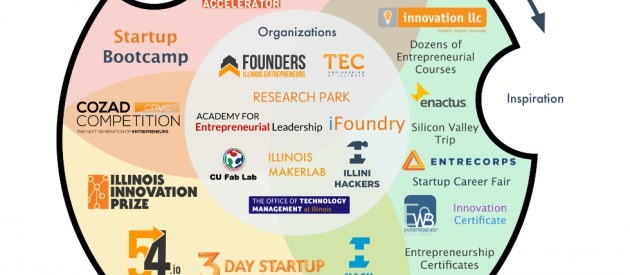 9.
One of the best Incubator Facilities in the Nation
The EnterpriseWorks Incubator center provides office space, lab testing, funding, and conference rooms to kick start any startup.