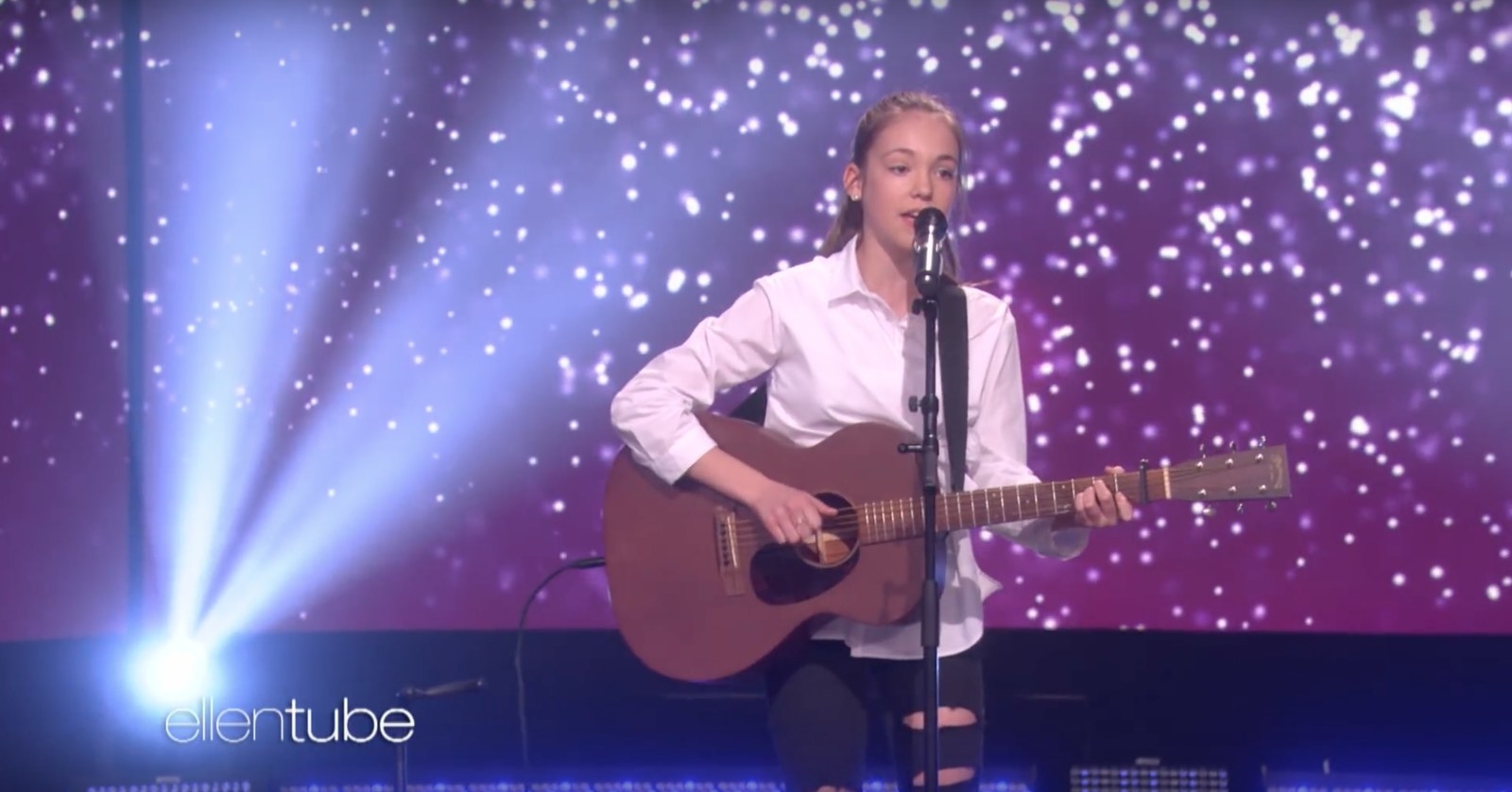 Ellen welcomes her by telling her that she has an amazing voice and that she has been called the next Adele by people who watch her perform. Allie replies "That is pretty incredible, as I absolutely love Adele."
She started singing just 3 years ago and learnt how to play guitar 3 and a half years ago. "Turn it down a notch" was what her dad used to say to her, as she describes herself as that kid that used to go around the house singing.
She has to ask her dad multiple times to go out and busk on the streets of Dublin before he agreed. Now he usually stands in the audience to keep an eye on her.
Ellen asks Allie about how she feels when people don't stop to listen to her when she performs. "It's so good when they stop, but it's grand if they don't stop. They obviously have other things to do or don't like music maybe." Don't worry Allie, we would always stop to listen.
"I have something for you, I don't think you will be singing on the streets that much longer, but if you are, I have something for you. People should put money in that case" - Ellen
This post was created by a member of BuzzFeed Community, where anyone can post awesome lists and creations.
Learn more
or
post your buzz!