On-site distribution is the way branded BuzzFeed content gets distributed on BuzzFeed.com. Once a brand creates custom content with BuzzFeed, BuzzFeed leverages its massive audience to distribute the content throughout its own site.


BuzzFeed promotes content through ad units which span across our desktop, mobile web properties, and mobile app. The promotional units drive to the custom content we create for the advertiser and not to an off-site landing page.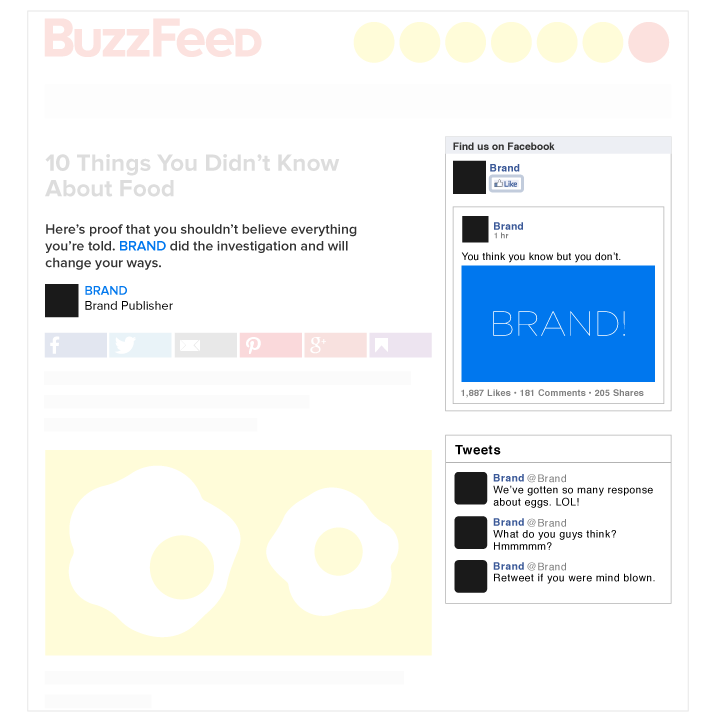 BuzzFeed's ad units are seamlessly integrated across all three of BuzzFeed platforms (desktop, mobile web, and mobile app) but are clearly labeled as advertisements as to not confuse it with editorial content.


Using a proprietary technology called flexible-promotions (aka headline optimizer), BuzzFeed experiments with different post titles and thumbnail images, and optimizes towards those that maximize views to an advertiser's content.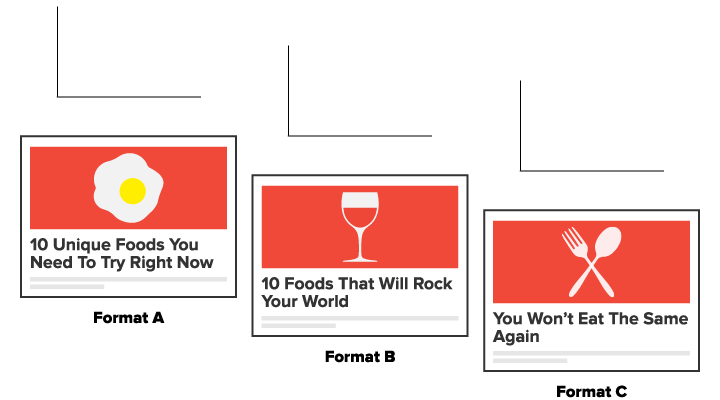 BuzzFeed is able to capture performance data (click-through rate and social lift) on multiple, branded posts across various platforms in real-time and use this data to further promote the top performing posts throughout our site. This dynamic shift in promotion allows BuzzFeed to drive views to the brand's content in the most cost-effective way.

Click-through rates for BuzzFeed's ad units have proven to be 10x the industry standard for banner ads.
On-site distribution is included in every BuzzFeed program. BuzzFeed is able to accept most third party tracking tags (DFA, Sizmek, Atlas) to track impressions and clicks.
Distribution For Everyone!