1.

Via NBC

2.

He played Will Colbert who co-founded the "I Hate Rachel Green Club."

Via NBC

3.

Ross mentioned their names when he was comforting Carol before her wedding.

Via NBC

4.

Monica mentioned the dog again at her parents' anniversary to try to get the guests to cry.

Via NBC

5.

Via NBC

6.

Via NBC

7.

Phoebe moved in with him for one day, but she broke up with him after he shot a bird.

Via NBC

8.

Chandler and Monica both mentioned this fact about their trip to New Jersey, causing Joey to get suspicious.

Via NBC

9.

Joey managed to make the happiest dog on Earth sad.

Via NBC

10.

"I want to see how this bad boy turns out."

Via NBC

11.

"No offense, but your place has a weird smell."

Via NBC

12.

Via NBC

13.

Monica came home and discovered that Rachel, Phoebe, and Chandler found the presents. She then revealed that she got him a water purifier.

Via NBC

14.

Via NBC

15.

Ross convinced Chandler to let him win so he could impress Mona.

Via NBC

16.

Via NBC
16 "Friends" Trivia Questions That Are Impossible To Answer
You don't know much Friends trivia. Joey is disappointed.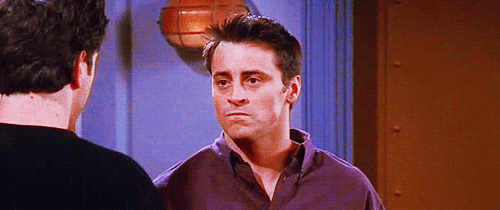 You're an average fan. Better start re-watching those episodes!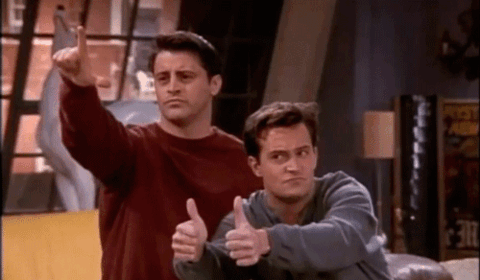 You sure know your Friends trivia!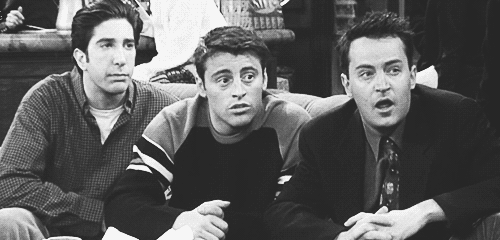 Congrats! You are a true Friends fan. I bet you've watched the entire show at least five times.

So, how did you do?
16 "Friends" Trivia Questions That Are Impossible To Answer
Oops. Something went wrong. Please try again later
Looks like we are having a problem on the server.
This post was created by a member of BuzzFeed Community, where anyone can post awesome lists and creations.
Learn more
or
post your buzz!