Who was Canada's youngest Prime Minister?

Calgary Herald

Because everybody has to start somewhere.

The 16th Prime Minister of Canada, Joseph Clark

On June 4, 1979, the day before his 40th birthday, Joe Clark was sworn in as Canada's youngest prime minister.

Via National Post

Which Prime Minster's Government Introduced the Civil Marriage Act to Canada?

Toronto Sun

Because someone had to do it.

The 21st Prime Minister of Canada, Paul Martin

The Civil Marriage Act was introduced by Prime Minister Paul Martin's Liberal minority government in the Canadian House of Commons on February 1, 2005 as Bill C-38. It was passed by the House of Commons on June 28, 2005, by the Senate on July 19, 2005, and it received Royal Assent the following day.

Via CNEWS

Who created the Canadian Radio-Television Commission? (Which later became CBC / Radio-Canada)

Toronto Star

Because someone had to let Canadians listen to other Canadians.

The 11th Prime Minister of Canada, Richard Bennett

Richard Bennett created the Canadian Radio-Television Commission giving Canadians their own radio stations and programs in 1922.

Via The Canadian Encyclopedia

Who appointed Ellen Fairclough to Secretary of State for Canada? (The first woman ever to serve in the Canadian Cabinet)

Canada Online

Because it was 1957.

The 13th Prime Minister of Canada, John Diefenbaker

He also nominated Senator James Gladstone, the first First Nation person to serve in the Canadian Senate, in January 1958.

Via Ottawa.ca

Who is the only Canadian Prime Minister to have earned a PhD?

uToronto

Please hire. Desperate.

The 10th Prime Minister of Canada, William Lyon Mackenzie King

King earned five university degrees. He obtained three degrees from the University of Toronto: B.A. 1895, LL.B. 1896 and M.A. 1897; he earned his LL.B. in 1896 from Osgoode Hall Law School. He earned an M.A. in political economy from Harvard in 1898. In 1909, Harvard granted him a PhD for a dissertation on "Oriental Immigration to Canada".

Via UpperCanadaHistory.ca

Who won the Albert Einstein Peace Prize in 1984 as a reward for his efforts to rid the world of nuclear weapons?

NobelPrize

Because peace is nice.

The 15th Prime Minister of Canada, Pierre Elliott Trudeau

The Albert Einstein Peace Prize was a peace prize awarded annually between 1980 and 1992 by the Albert Einstein Peace Prize Foundation.

Via Biographi.ca

Who refused a knighthood offered by the Queen Victoria? (Three Times)

information-britain.co.uk

Because 'Constitutional Monarchy'.

The 2nd Prime Minister of Canada, Alexander Mackenzie

In 1873, Mackenzie was the first Liberal Leader of Canada. It was unusual for a man of Mackenzie's humble origins to attain such a position in an age which generally offered such opportunity only to the privileged.

Via Toronto Sun

Who adopted the Firearms Act? (Banning Canadians to carry a firearm in public)

CBC

Because no one really needs a gun, now do they?

The 20th Prime Minister of Canada, Jean Chrétien

The Firearms Act, 1995 is the Canadian law pertaining to the right to possess a firearm, means of transportation and offenses relating to the violation of this act. The act was created in response to the Ecole Polytechnique massacre in Montréal.

Via CBC

Who created Canada's first National Park?

Parks Canada

Because someone needed to protect this.

The 1st Prime Minister of Canada, Sir John A. Macdonald

Banff National Park is Canada's oldest national park, established in 1885 in the Rocky Mountains. The park, located 110–180 kilometres west of Calgary in the province of Alberta, encompasses 6,641 square kilometres of mountainous terrain, with numerous glaciers and ice fields, dense coniferous forest, and alpine landscapes.

Who created the Royal Commission on the Arts, Letters and Sciences?

National Art Gallery of Canada

Because who doesn't love federal funding for a wide range of cultural activities?

The 12th Primer Minister of Canada, Louis St-Laurent

The Massey Commission, formally known as the Royal Commission on National Development in the Arts, Letters and Sciences, was officially appointed on 8 April 1949 by Prime Minister Louis St-Laurent.

Via CBC

The 5th Prime Minister of Canada, John Thompson

On Wednesday, 12 December, he went down to Windsor Castle to be sworn in as the Right Honourable Sir John Thompson. The ceremony was not long; afterward, sitting down to lunch, he fainted. Taken to a room near by, he recovered, saying, "It seems too absurd to faint like this," and returned to the table; before he could eat anything, suddenly, without a sound, he fell backward into the arms of Sir John Watt Reid, the queen's doctor, who had been placed beside him. Thompson did not move or breathe again. A massive heart attack had killed him.

Via Britannia

Who was the first baby boomer to hold the Prime Minister's office?

People

Because she was a boss.

The 19th Prime Minister of Canada, Kim Campbell

Campbell was the first, and to date, only female prime minister of Canada and the only prime minister born in British Columbia.

Via CBC

Who was Prime Minister for only 69 days?

uManitoba

Because what comes after 69? Mouthwash.

The 6th Prime Minster of Canada, Charles Tupper

May 1, 1896 – July 8, 1896. Nothing more is to be said.

Via CollectionsCanada

Who's 15-year tenure remains the longest unbroken term of office among prime ministers?

Ottawa Tourism

Because "Nothing will prevent me from continuing my task of preserving at all cost our civil liberty."

The 7th Prime Minister of Canada

Wilfrid Laurier holds a number of records: he holds the record for the most consecutive federal elections won (4), and his 15-year tenure remains the longest unbroken term of office among prime ministers. In addition, his nearly 45 years (1874–1919) of service in the House of Commons is a record for that house.

Via La Presse

Who created the Inuit Territory of Nunavut?

Arctic Kingdom

Because it really isn't "our land".

The 18th Prime Minister of Canada, Brian Mulroney

Nunavut (ᓄᓇᕗᑦ) is the newest, largest, northernmost, and least populous territory of Canada. It was separated officially from the Northwest Territories on April 1, 1999, via the Nunavut Act and the Nunavut Land Claims Agreement Act, 1993.

Via CBC

Who was the first Prime Minister to be born in "Canada"?

TheLoop.ca

Because 1867 years isn't that far away.

The 9th Prime Minister of Canada, Arthur Meighen

Meighen was the first Prime Minister born after the Canadian Confederation in 1867, in Perth, Ontario.

Via CBC

Who was Mayor of Montréal before serving as Prime Minister?

McGill

Because who doesn't love a promotion?

The 3rd Prime Minister of Canada, John Abbott

Mayor of Montreal from 1887 to 1889 and Prime Minister of Canada from 1891 to 1892. Abbott was born in what is now Saint-André-d'Argenteuil, Quebec. He studied law at McGill University and became one of Montreal's best-known lawyers.

Via CBC

Which Prime Minister officially recognized that the Québécois form a nation within a united Canada?

Quebec Tourism

Because the 7 year war had to end sometime.

The 22nd Prime Minister of Canada, Stephen Harper

"Que cette Chambre reconnaisse que les Québécoises et les Québécois forment une nation au sein d'un Canada uni." The Québécois nation motion was a parliamentary motion tabled by Prime Minister of Canada Stephen Harper on Wednesday, November 22, 2006.

Via Ipolitics

Who was Grand Master of the Orange Order for British North America before becoming Prime Minister of Canada?

BBC

Because nobody's perfect.

The 5th Prime Minister of Canada, Mackenzie Bowell

In 1896, Bowell formally resigned after seven ministers resigned in order to force the prime minister out of office.

Via CollectionsCanada

Which Prime Minister "almost married" Princess Margaret? (Countess of Snowdon, daughter of King George VI and Queen Elizabeth of the United Kingdom)

DailyMail

Because who could resist those eyes? (We're talking about his, by the way.)

The 17th Prime Minister of Canada, John Turner

According to contemporary press reports, the relationship caused serious consternation at Buckingham Palace as Turner is a Roman Catholic, and Margaret would have had to forfeit her place in the line of succession to the throne in order to marry him.

Via CBC

Who was the only Canadian Prime Minister to win the Nobel Peace Prize?

Peace Palace Library

Because, again, peace.

The 14th Prime Minster of Canada, Lester B. Pearson

Pearson won the Nobel Peace Prize in 1957 for organizing the United Nations Emergency Force to resolve the Suez Canal Crisis.

Via CBC

Who gave Canadian women the right to vote?

Glenbow Archives

Because who runs the world?

The 8th Prime Minister of Canada, Robert Borden

Apart from the temporary and selective enfranchisement of women under the Wartime Elections Act, canadian women were first granted the right to vote federally in 1918.

Via CBC

Who is Canada's current Prime Minister?

Huffington Post

The 23rd Prime Minister of Canada, Justin Trudeau

Eight years after his father's (Pierre Trudeau) death, Trudeau entered politics. In the 2008 federal election, he was elected to represent the riding of Papineau in the House of Commons. In 2009, he was appointed the Liberal Party's critic for youth and multiculturalism, and the following year, became critic for citizenship and immigration. In 2011, he was appointed as critic for secondary education and youth and amateur sport. Trudeau won the leadership of the Liberal Party in April 2013 and went on to lead his party to victory in the 2015 federal election, moving the 3rd-placed Liberals from 36 seats to 184 seats, the largest-ever numerical increase by a party in a Canadian election.
How Well Do You Know Canada's Prime Ministers? (Level: Expert)
Loons are fair swimmers, using their feet to propel themselves above and under water. However, since their feet are located posteriorly on the body, loons cannot walk. Thus, loons avoid coming to land, except when nesting or severely injured.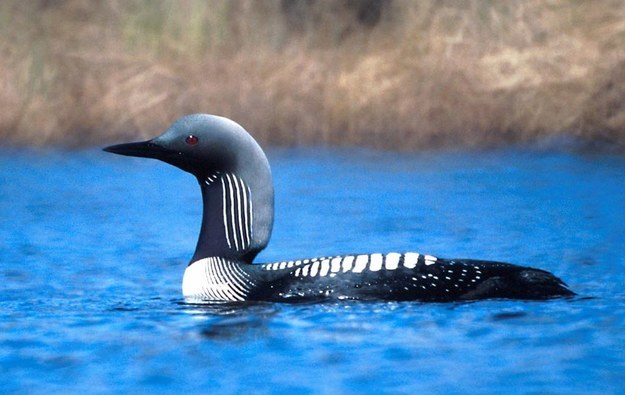 Beavers are active mainly at night. They are excellent swimmers and may remain submerged up to 15 minutes. More vulnerable on land, they tend to remain in the water as much as possible. They use their flat, scaly tail both to signal danger by slapping the surface of the water and as a location for fat storage.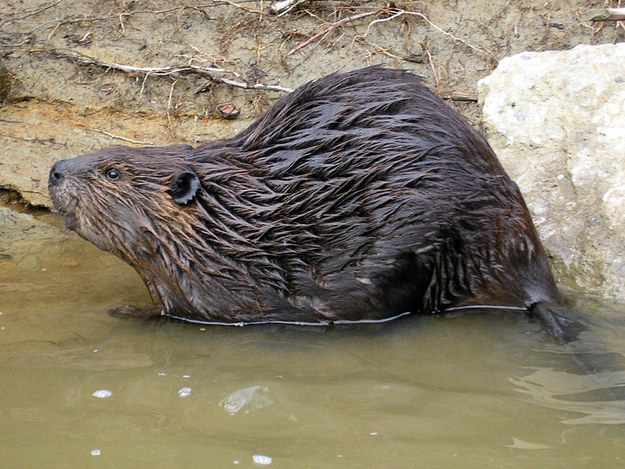 Moose are smart enough to have populated large portions of the northern hemisphere and survived for approximately 2 million years. Not bad for an animal many people consider stupid.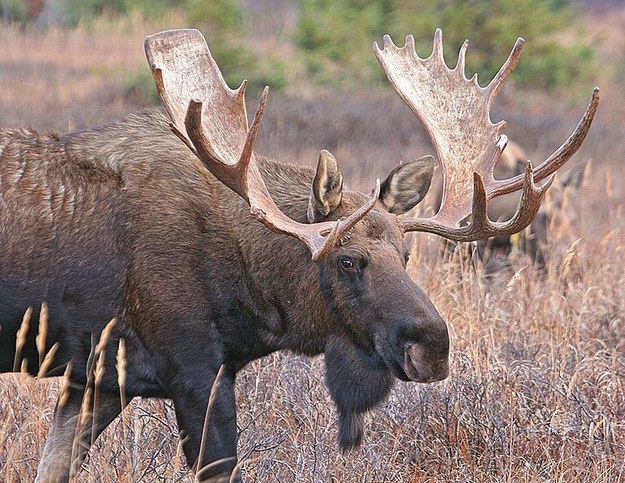 French Canadian Horse. 61% - 80%
The French Canadian Horse is a fast learner with correct and consistent training. These horses will also learn their daily routine and come to know when it is feeding time, or when they can expect treats, etc.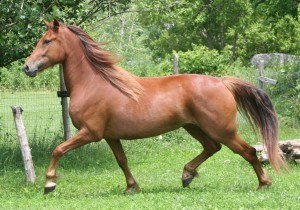 Considered by many wildlife biologists to be one of the most intelligent land animals of North America, polar bears possess the largest and most convoluted brains relative to their size of any land mammal. In the animal kingdom, their intelligence compares with that of higher primates. As highly evolved social animals, polar bears form hierarchies and have structured relationships with each other, sometimes even sharing resources.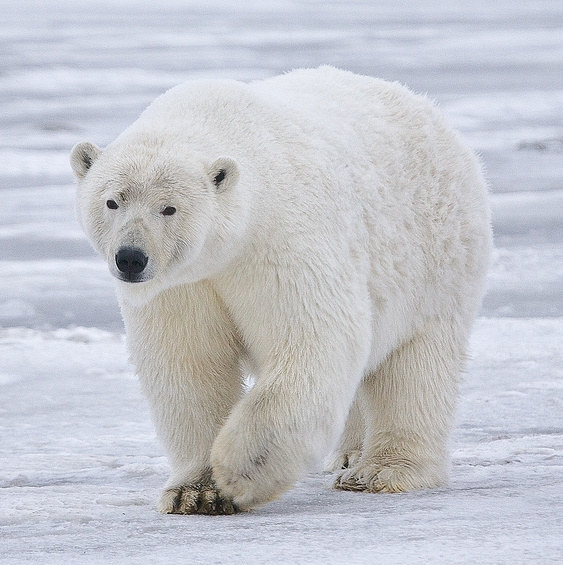 This post was created by a member of BuzzFeed Community, where anyone can post awesome lists and creations.
Learn more
or
post your buzz!