The family matriarch of reality TV's first family is adding 'cookbook author' to her growing list of titles.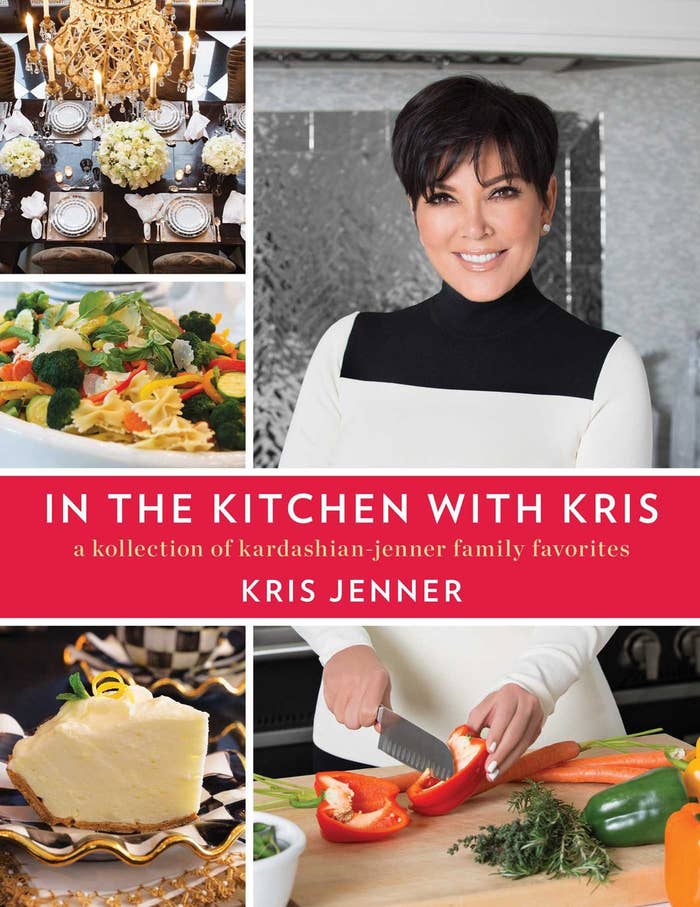 Soon-to-be-grandmother Kris Jenner is set to release a cookbook entitled "In The Kitchen With Kris, A Kollection of Kardashian-Jenner Family Favorites," with Gallery Books this Fall.
In an interview with E!, Jenner stated that the inspiration behind the cookbook is the huge amount of requests that she gets from friends for her recipes. The self-confessed "foodie" also said that she makes a mean grilled cheese sandwich that has become a favourite among her young grandchildren.
Expect such delishs as Italian chicken, lamb chops and rice pilaf, quesadillas, lots of pasta and a nice red velvet cake. Yum!