16 Times "The Fox & The Hound" Was Disney's Deepest Movie Ever
Disney's 1981 classic explored human nature in a truly profound way. They don't make 'em like this anymore.
1.
When Tod and Copper swore they'd always be best friends.
2.
When you first heard the words to the main song.
3.
When Amos, Copper's master, tells him he's supposed to hunt Tod.
Their whole relationship is a great allegory for war, and the way we're inculcated into being enemies. It's especially deep when you consider famous incidents like that time in WWI when the French and Germans got together to celebrate Christmas, and then went back to fighting each other the next day.
4.
When they grow up and become enemies.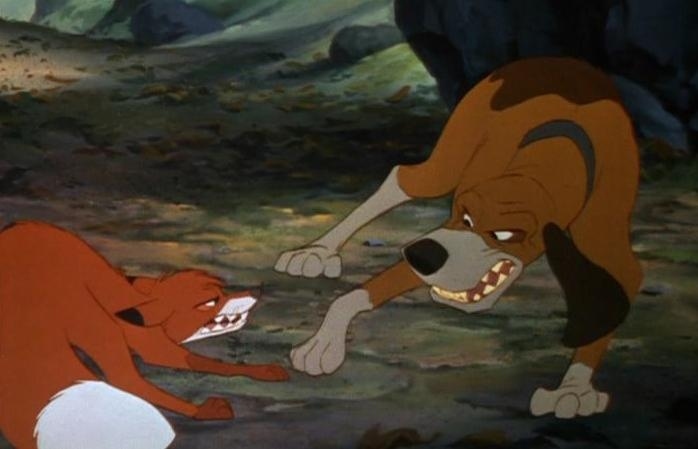 5.
When Copper is hunting Tod and gets attacked by a bear and Tod defends him.
6.
And afterwards, when Amos tries to shoot Tod, and Copper defends him.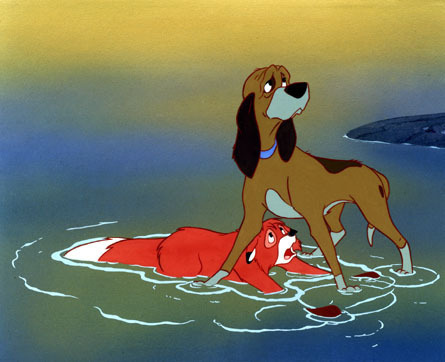 7.
When Copper and Tod DON'T become friends again at the end.
8.
When instead they share a poignant, understated final smile.
9.
When Big Momma tells Tod this very tough life lesson.
10.
When Widow Tweed leaves Tod in the woods for his own safety.
11.
When Tod looks like this as she drives away.
12.
When the words to the scene's song provide a little solace: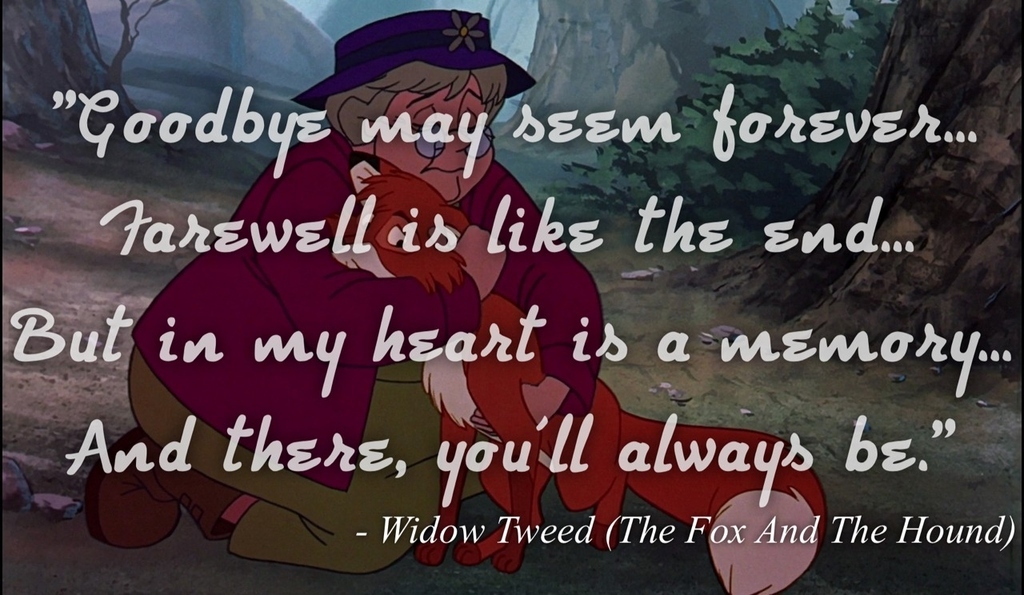 13.
When Tod learns to thrive in his new life and shacks up with Vixey.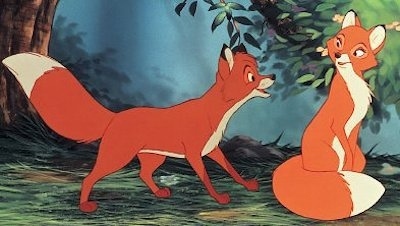 14.
When Boomer and Dinky spend the whole movie trying to catch this stupid caterpillar.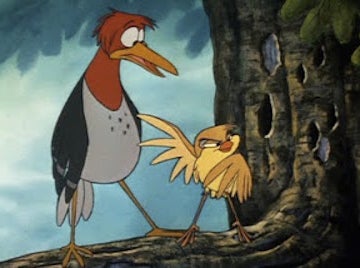 And then he goes and transforms into a butterfly.
15.
When the film ends with Tod and his new wife, looking over his old home.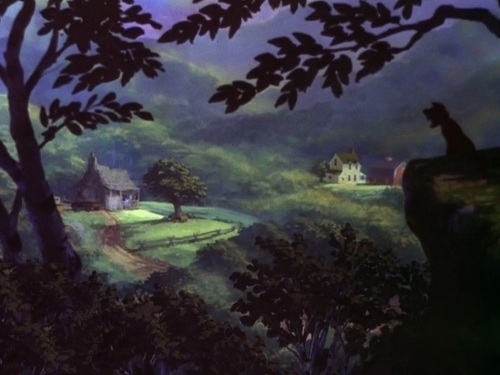 16.
Pretty much every moment from the beginning to the end.