When Jared Leto received an Oscar for Best Supporting Actor earlier this month, he used his acceptance speech to show his support for "the dreamers" in Ukraine (and Venezuela!).
Thursday morning, pictures of him walking around the Maidan, the center of protests that helped overthrow Ukraine's corrupt and repressive government, surfaced all over Instagram and Twitter.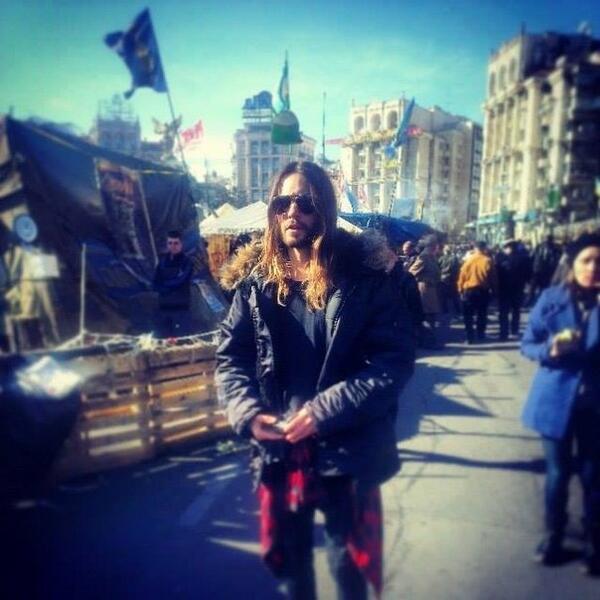 He seemed to fit right in.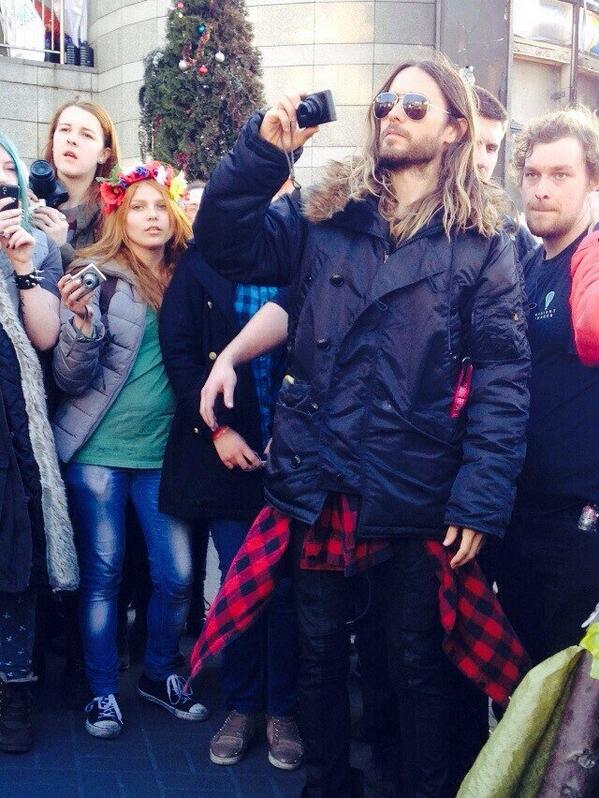 Leto instagrammed a photo of Independence Square, the Maidan's official name.
The night before, Leto addressed the situation in Ukraine during a speech at his 30 Seconds to Mars Concert at the Sports Palace in Kiev.
"You know, you guys are in the midst of something really beautiful and it may be difficult but there's no price too high to pay for the privilege of owning yourself," he said.
"And I want to let you know, I understand other bands have canceled their shows but there was no fucking way 30 Seconds to Mars wasn't going to be here in this beautiful city and this great country to share this with you all."
He led thousands of audience members in a chant, "Glory to Ukraine!"
And dedicated his song, "The Kill," to "all of the believers."