How would you describe your style?

Fluctuating between 1980's workout instructor and bedraggled mom of six

Big grandpa sweater and joggers

Turtleneck and high waisted jeans. Always.

Comfy/cute with a hint of Skater Boi era Avril Lavinge

A cross between New England Prep and early 2000's garbage

Subtle yachting, fresh Patagonia.

When in doubt, throw on a hand knit beanie.

Slightly out of character Timbs... you work it though! Will wear shorts until the day your leg hairs freeze off.

What phrase would you be most likely to say?

Well... You're not wrong.

I was just KIDDING, gosh!

*Clasped hand shakes over each shoulder*

I'm not horny..... I'm in LOVE!!

I will NO JOKE marry them!

What's a typical-you move?

Sleeping through an entire month's worth of commitments

Getting a 70% off deal at Bloomingdales on your 800 thread count Egyptian cotton sheets

Face-planting while long-boarding

Receiving a 8ft by 5 ft box filled only with papaya

Setting 95 loud alarms, only to sleep through your own wedding

Complaining about someone liking you too much...WE GET IT, EYEBROWS. YOU'RE HOT SHIT.

Eating all of the food off of everyone at the table's plates before they even notice

Falling hopelessly, painfully in love with someone, and tap dancing your way into their little heart

Breaking into song and dance in public

How does a night out for you usually go down?

Pregame with two dixie cups of red wine in your room, end up at Phi Delt

It ends in some spontaneous release of water (pee, tears, etc)

Somehow get home at 6:45am with a broken wrist and a naked girl on your futon

Spend the whole time being non-sexually courted by straight frat boys #RushAEPi

Kiss a sexually ambiguous boy, proclaim: "I'm Judy Garland!"

Sloppy and shirtless at the sailing house

Mysterious F15 bonding, including bros, brews, and usually burritoes

Do homework until the last possible second while someone else does your hair, makeup, and picks out your outfit, then party a reasonable amount and behave the perfect balance of responsibly and wildly

Overestimate how much you can handle, end up either in a bathtub, in a sticky situation, or in a pile of your own excrement

Favorite food?

Chicken from the Allison grill

Mocha and a toasted bagel from Norbucks

Who is your celebrity alter ego?

Rosario Dawson (RENT era?)

Where will you be in 10 years?

Intern at an architecture firm

Writing OpEds for HuffPost

A kindergarten teacher writing a TV pilot in your spare time

Successful enough to own a small Sunfish which you take out for a spin every now and again

Minion impersonator who poses for photos in times square by day, improv by night

Hopefully not dead, definitely still reckless
Which Member Of "Poopy" Are You?
Eyebrows that make all the aquatics-inclined boys SWOON! Handsome as a devil, dances like Gene Kelly, and doesn't hesitate to call you out on your bullshit. Hey, Sailor! ;)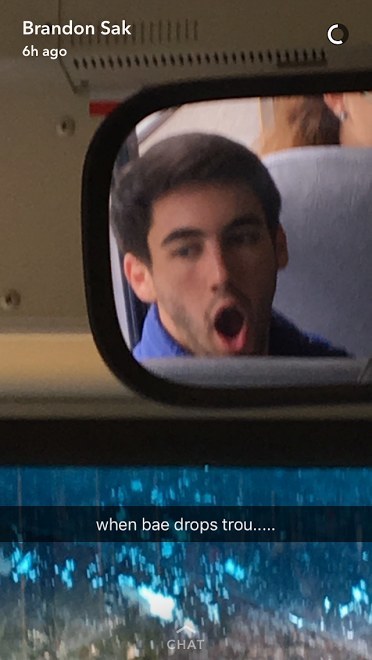 Sweet, crazy Ruby had a wild Freshman year of high school (and she won't let you forget it!) but she's grown into a beautiful, kind Daily Northwestern staffer. Is she crying right now? It's fine, no one will notice.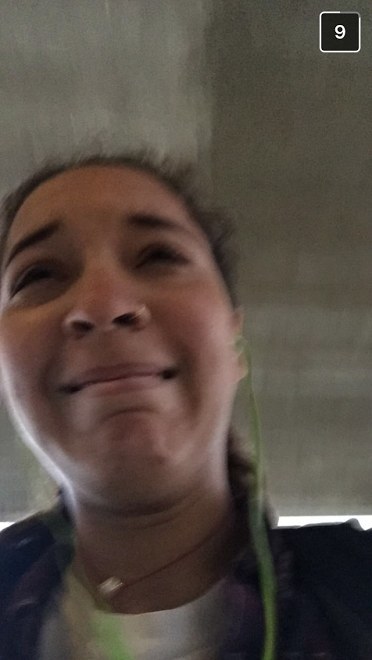 The master of the photo-face, this quadruple threat can sing, dance, act, and did science in high school! 9/10 times you ask, her poussé is damp, especially if One Direction is playing in the room. Her best ideas come to her when she's shmacked like no other, but don't ask her if that's her "real voice"!!! It fucking is.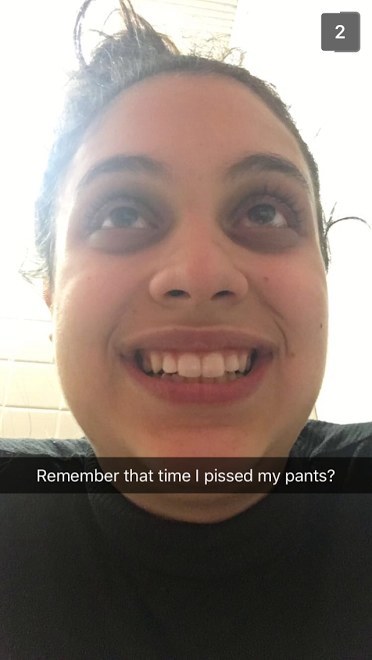 Literal perfect angel. That's right. From tap dancing to soulfully singing, Sam Linda will steal your heart within seconds of meeting you. Just don't let him get emotional, because he'll end up shirtless, juggling, while cry-singing the entirety of The Lion King on broadway. Or do. Sounds kinda hot.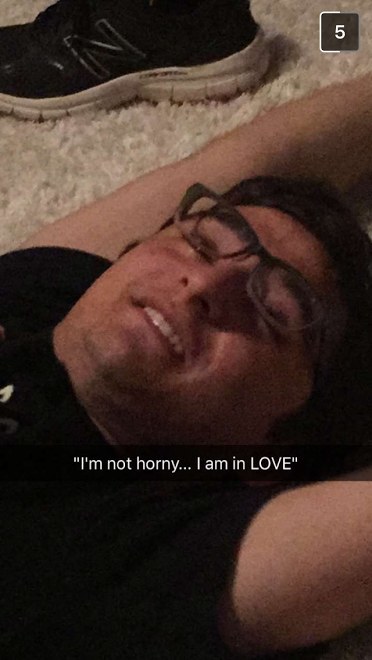 Ah, Ross Patten. A danger to himself and sometimes others, Ross has the impulse control of a magnet. Owes whoever cleans the bathroom of Jones (and Hale Stewart) a handwritten letter of apology. Nonetheless, poopy loves him.... since he got an iPhone.
You got:

Talia Warshawsky
Minna, the matriarch. Talia is the queen of Chemistry and leaving food open in her room until it goes bad. Can either be found doing mountains of homework or getting shmacked, or both! Always up for a good snuggle or a disney movie, she keeps poopy grounded.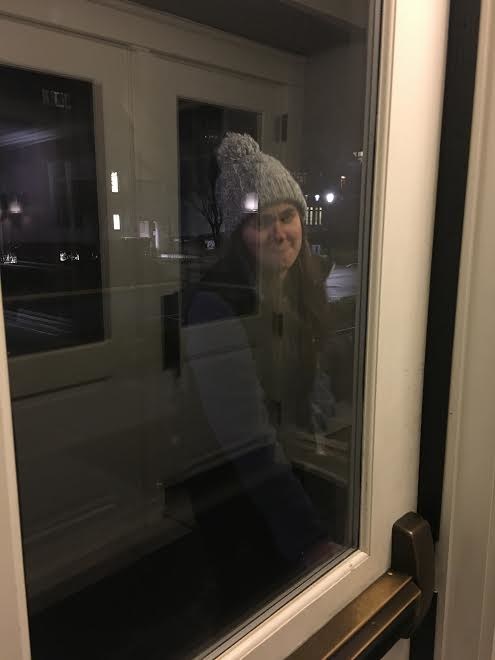 You got:

Dora Grossman-Weir
This Brooklynite is, in her words, "GOOFY as heck!" Dora, an improv junkie, is in love with each one of her friends, considering they're all "litrul flames." Don't fall in love with one of the countless men she wants to marry, though, she'll either throw herself into a glass window or stab herself with a dull fork... yes, that is an empty threat.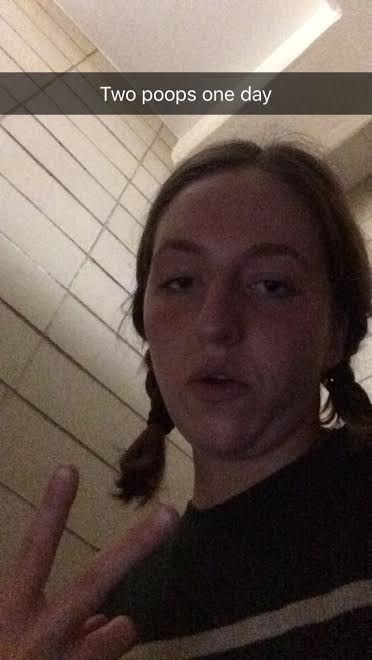 A stylish, SoCal boy, Lou Tauber's legal title is the Jewish Prince of San Diego. Where would he be without his Nespresso machine?? Though we tease him with the refrain "my life is so hard :(" we should give him a little credit... when Matt Casler tears your pure, sweet heart to shreds, it's gotta hurt!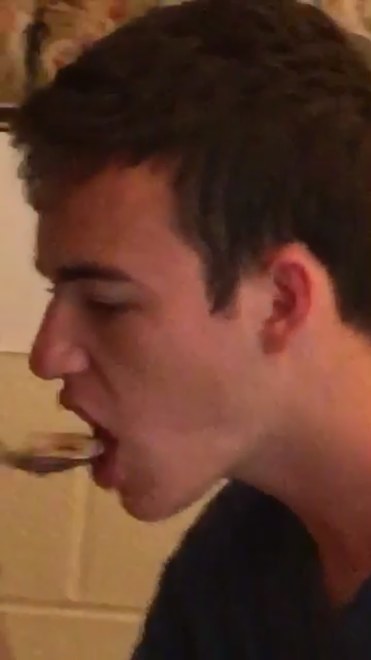 You got:

Brandon Craig Sak
Named after at Beverley Hills, 90201 character, Brandon Sak is the True Asshole of poopy. This hairy, nocturnal goat boy will come into your room at 3am and wake you up for no good reason. Does he live on North campus? The jury's still out. Don't say Chimichanga in front of him though, he was hypnotized 60 years ago by a gaunt, unibrowed Russian woman.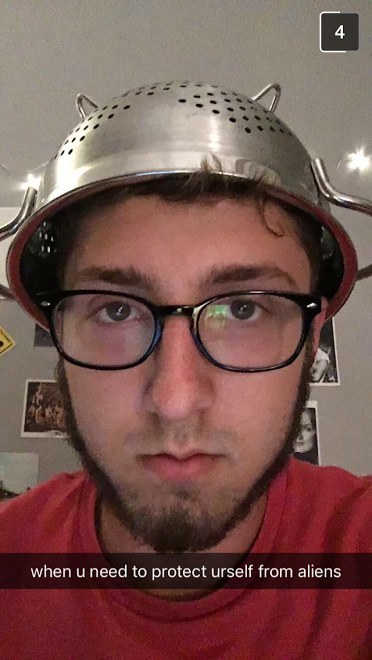 This post was created by a member of BuzzFeed Community, where anyone can post awesome lists and creations.
Learn more
or
post your buzz!