1.
Dexter's nod to American Psycho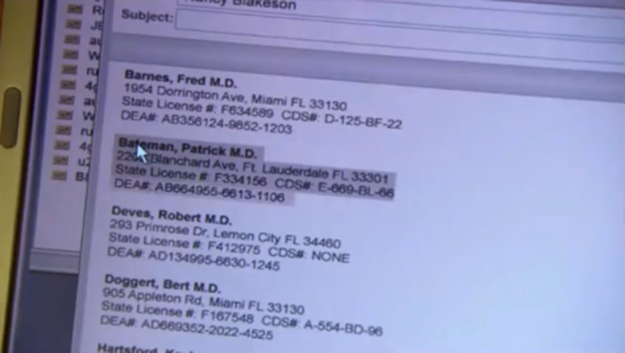 2.
A small drop of blood falls from Dexter's cast onto the back of Rita's wedding dress. "All my relationships end in death. Now I have a partner for life."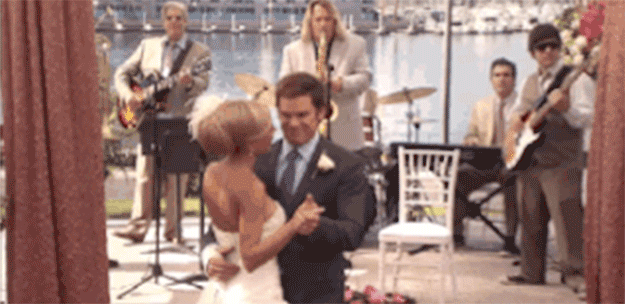 3.
Dexter's favorite take out joint.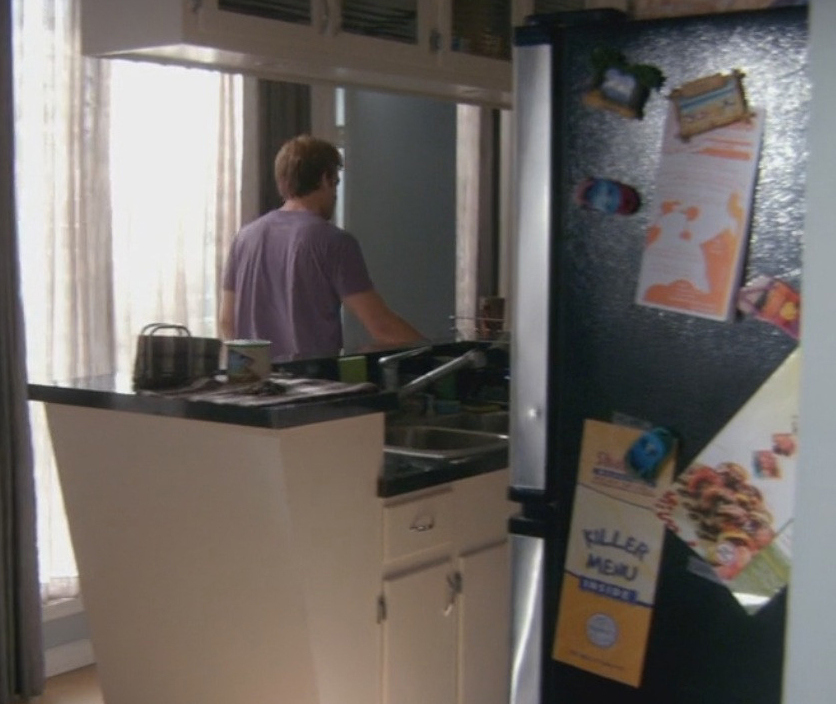 4.
Dexter's ironic apron.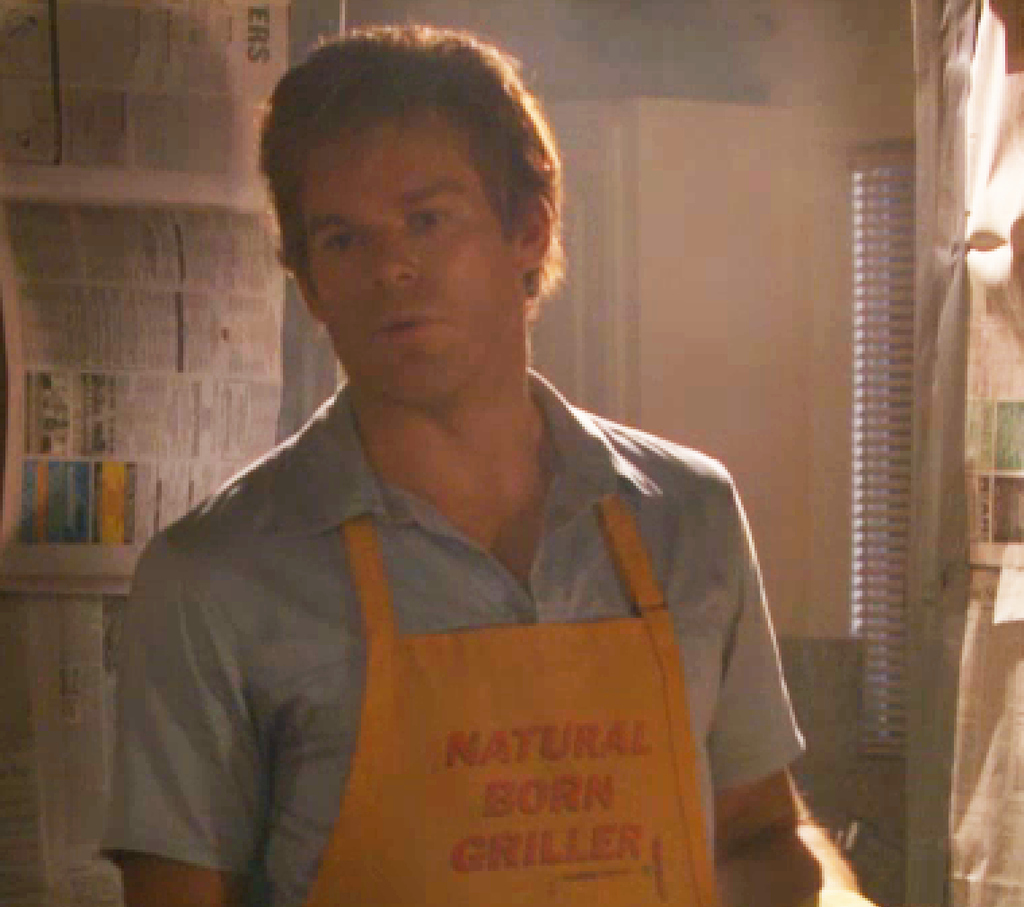 5.
Masuka casually perusing the Internet.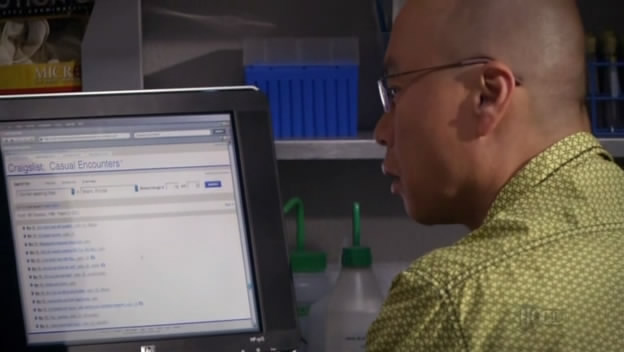 6.
Rudy Cooper and Dexter's recreation of American Gothic.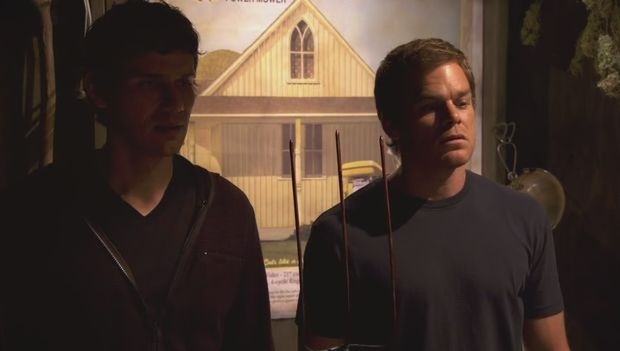 7.
The name on the truck that Wayne Randall jumped in front of, after enjoying some sun.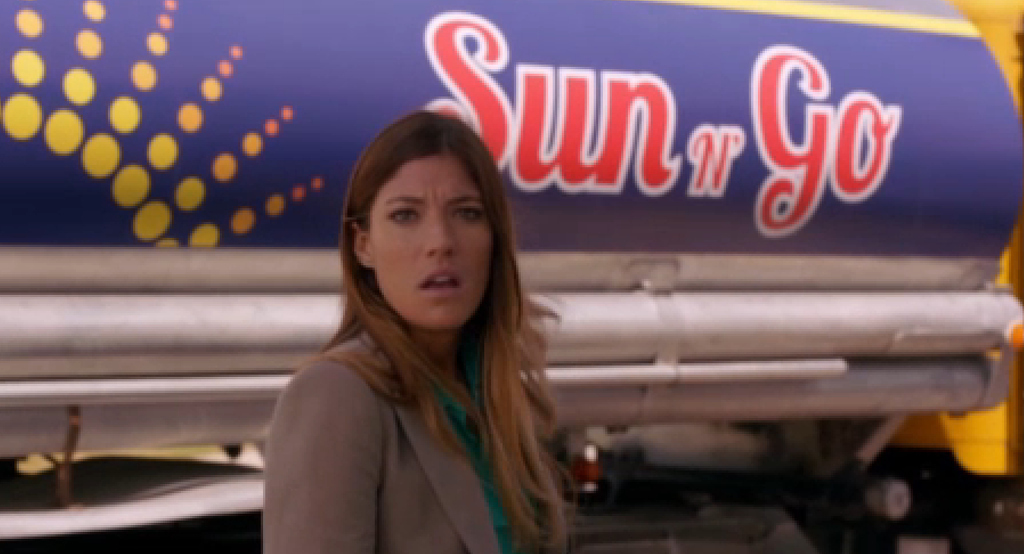 8.
The walls were literally closing in on Dexter during season seven.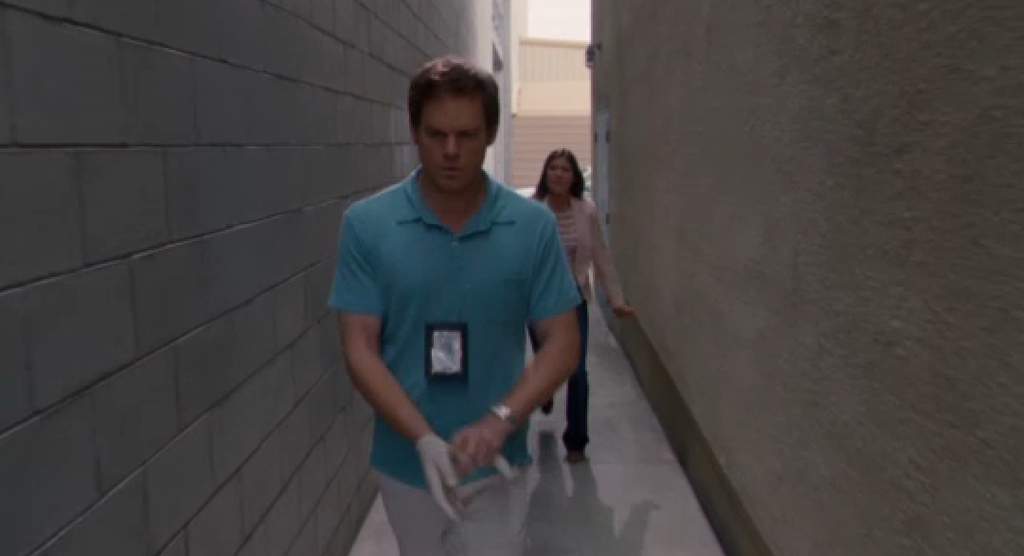 9.
Should Quinn "believe" Nadia?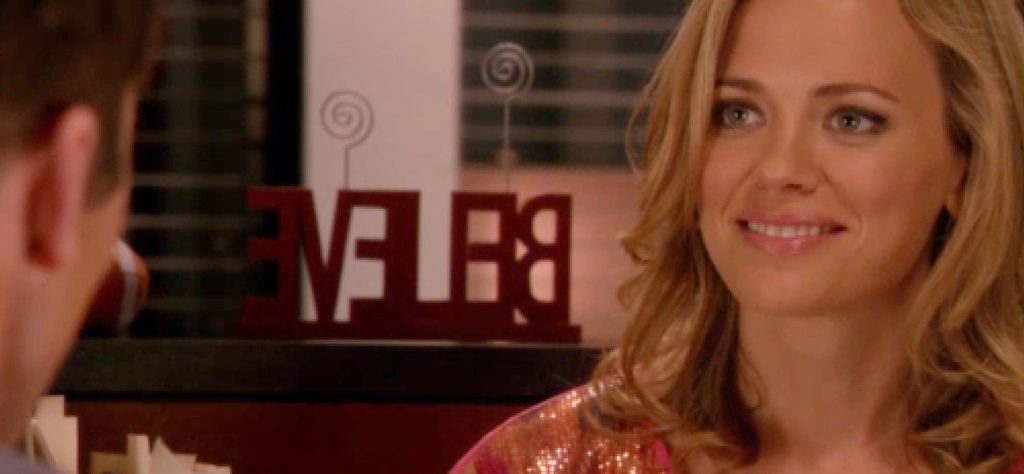 10.
A descriptive sign as Dexter escapes Speltzer's maze.