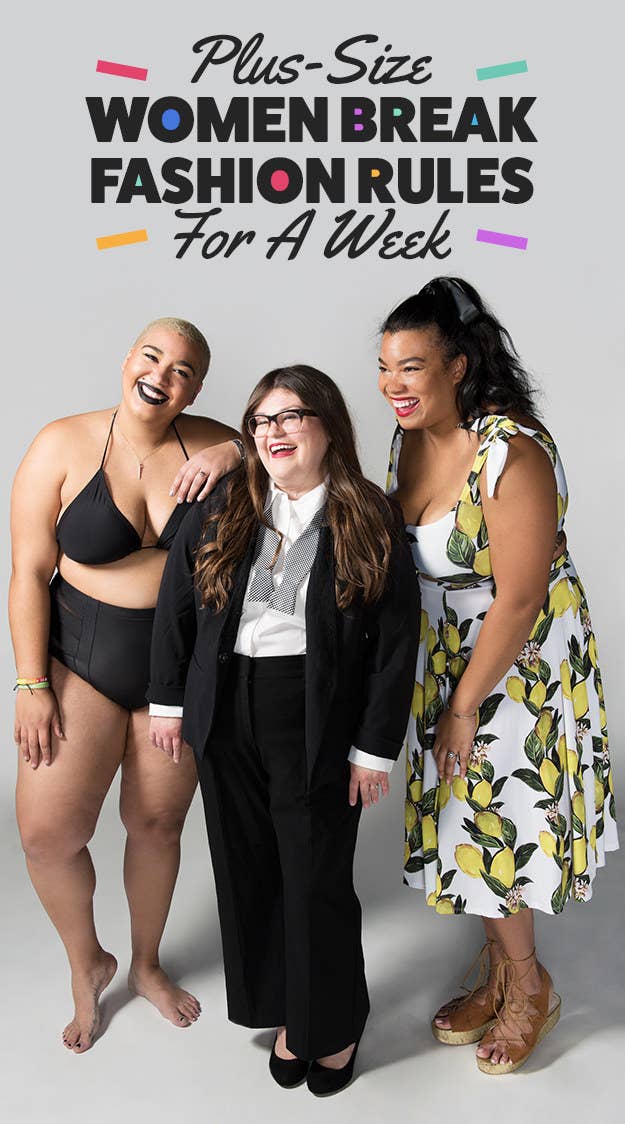 Plus-size women are often told what they should and should not wear. For example, crop tops:
Bullshit, right? So as three plus-size women, we decided to break fashion rules for a week. That meant rocking any trend thrown at us. This is what happened:
Before we get started, here's how we'd describe our normal day-to-day style as plus-size women: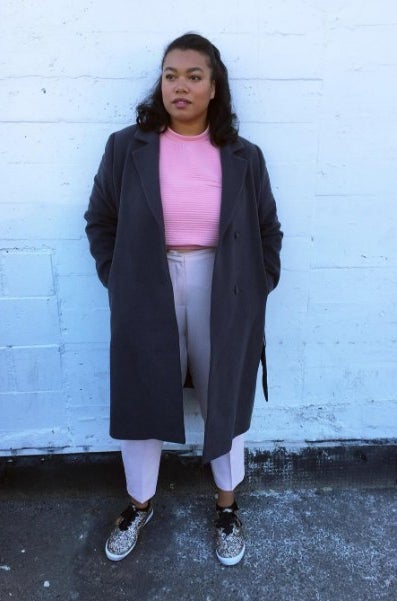 Sheridan: One of my best friends once described my style as "Olympic athlete going to a club in Europe." It's been five years and I'm still trying to figure out if that's a compliment, but I'd say I lean toward clean silhouettes and am almost always wearing pants. And as someone who's 6 feet tall and wears a size 13 shoe, I've had a long-lasting affair with sneakers.
Kristin: In my insecure mind, the First Commandment of having a tummy has always been "Thou shalt own 15 or so A-line skirts," because it emphasizes your boobs and then yada yadas the rest of your body. It's basically my uniform; my wardrobe looks like I'm the lieutenant in some sort of vintage pin-up army.
Jazzmyne: I would say that my style is unpredictable. Some days you can find me in a tutu and a huge cat eye, and the next day I'll be wearing a backward hat and a baseball jersey. I also have a reason why I look the way I do and most of all it is for my satisfaction.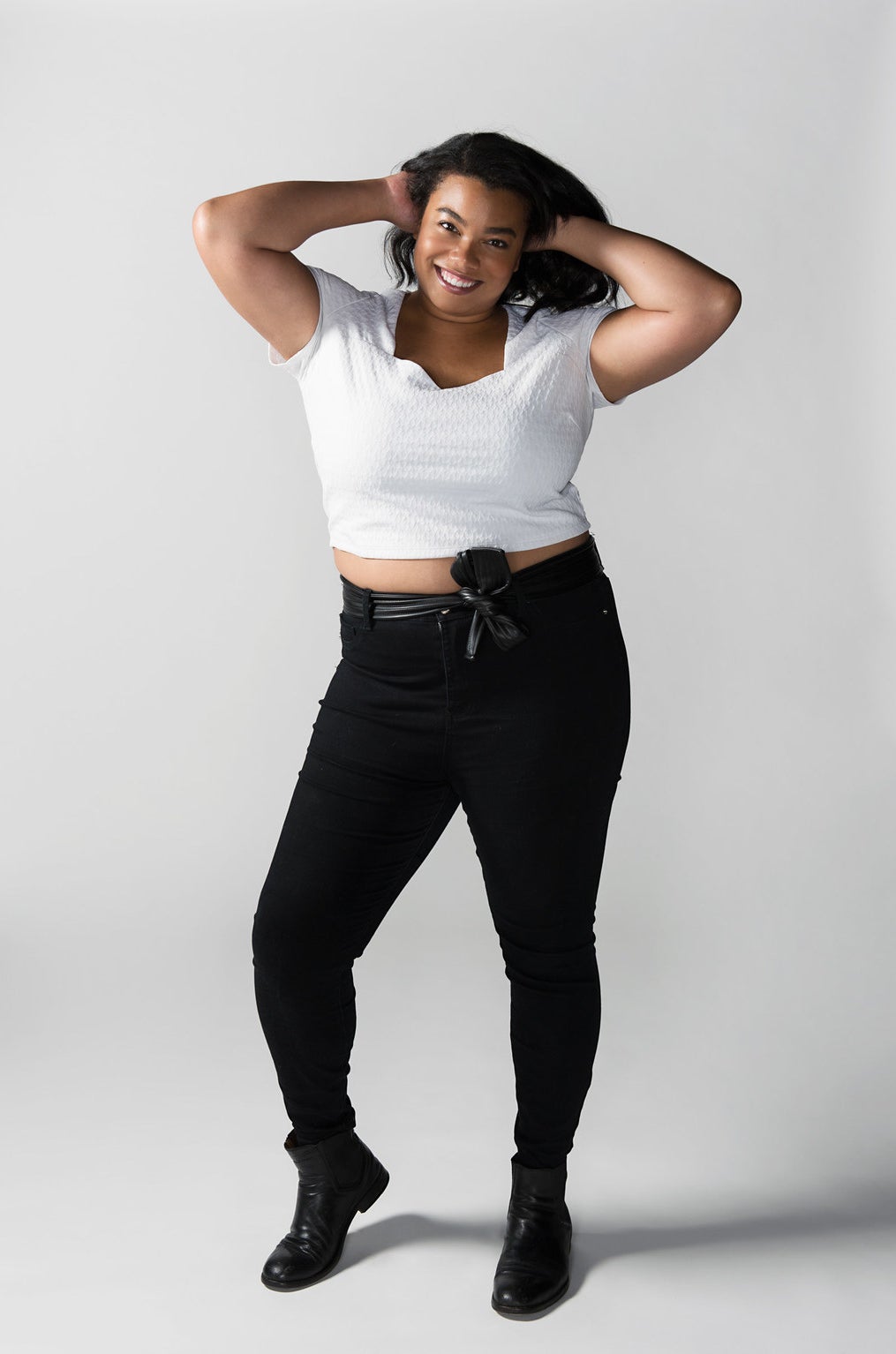 Sheridan: Crop tops are such a weird invention. Like, who looked at a perfectly good shirt and said "what if we cut half of it OFF?" But now I get why everyone likes them — they instantly make a boring look a lil' more cute. I found a top that fits me well, so it didn't feel like it was constricting me. You win this round, crop tops.
Kristin: I know I'm supposed to "cinch my waist" with a belt or whatever, but I think a strip of tummy is basically just an inverse belt — weirdly enough, it sort of defines your waist because there ISN'T anything there.
Jazzmyne: Well, this outfit was my biggest fear. I will say I was not confident in myself in this look all day but in the end, I really do love it. I stuck in my comfort zone with a choker and a dark lip to help make me more confident in this outfit.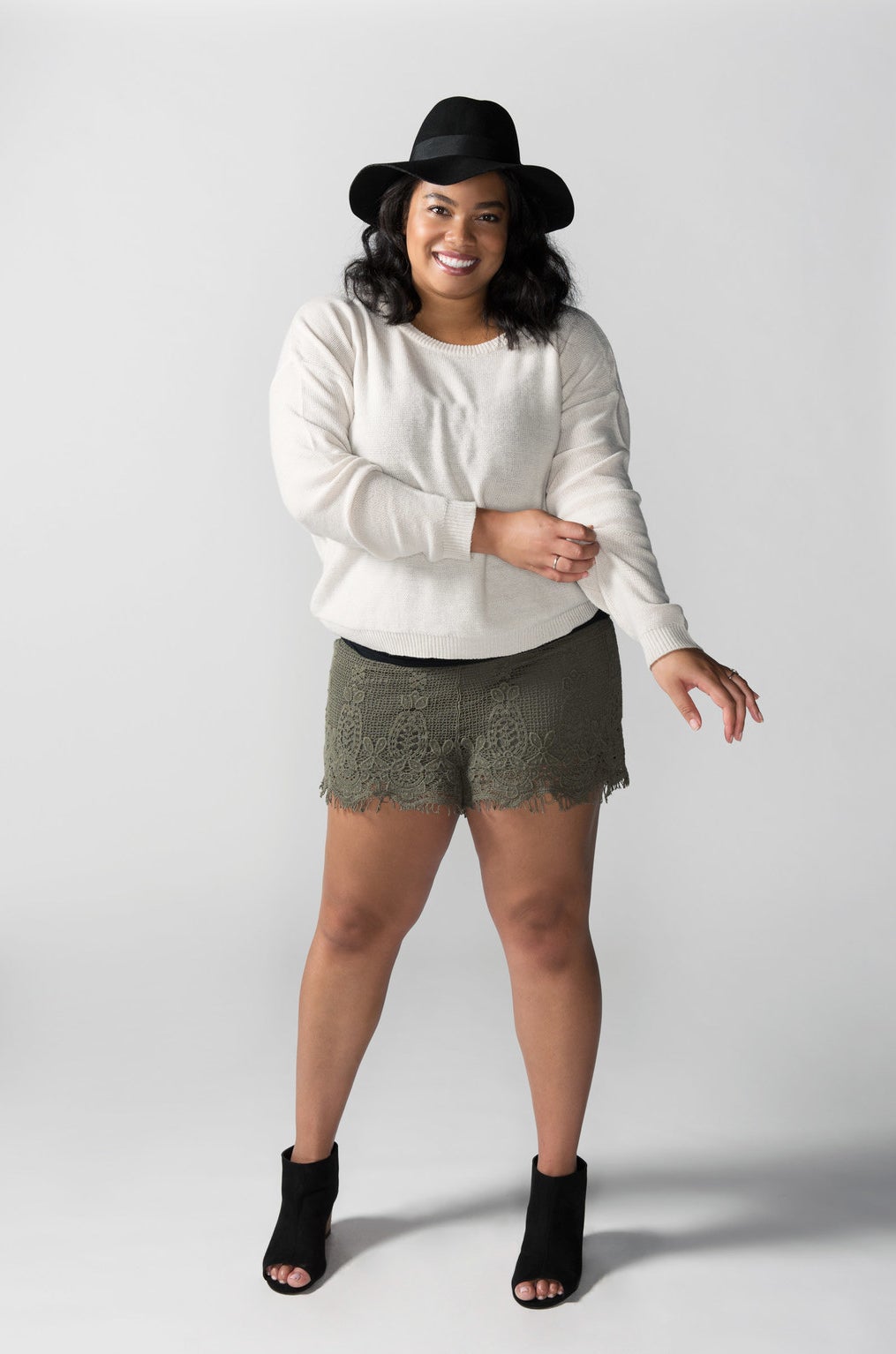 Sheridan: I kind of despise shorts because they always give me a wedgie as deep as my hatred for people who ruin perfectly good pizza with ranch — so, pretty damn deep. Luckily, these shorts were super comfortable and stayed out of my ass crack. I guess you can call me a shorts convert now. Let me start spreading the good message of our savior, Stretchy Fabrics.
Kristin: Jean shorts are usually my enemy because they're like regular jeans that don't have the moral fortitude to stick it out to my ankles. But these were comfortable, if maybe a little dorky on me? I'm still 50-50 on these.
Jazzmyne: I LOVE THIS SHORTS OUTFIT. I don't usually wear shorts just because they really aren't my "thing" — but I feel like I rocked this outfit. I love how badass this looks!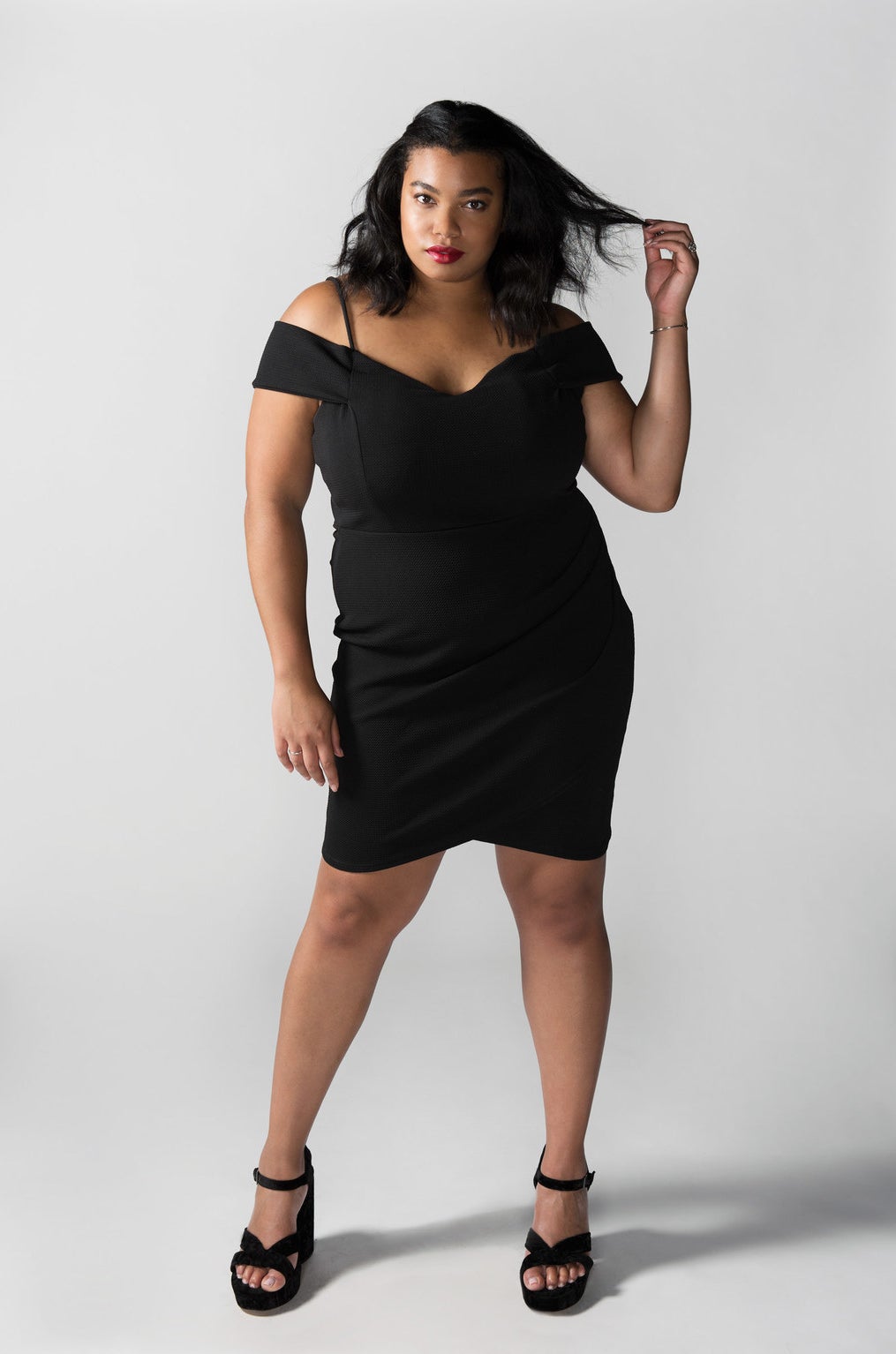 Sheridan: I feel like the only people who wear bodycon dresses outside of Vegas clubs are Kardashians, so I wasn't stoked to wear one for a casual night out. Once I realized that no one was actually staring at me and making fun of me for being overdressed in Calabasas Chic©, I totally bought into the idea of a skin-tight dress.
Kristin: This was the most stressful — like showing a random stranger the inside of my purse. But I could only muster these opinions about me! When I saw Jazz and Sher, my brain switched to I wonder if they have dates for the prom yet because I am interested.
Jazzmyne: UGH THE BODYCON. I was not 100% uncomfortable in this outfit; it's not my least favorite. Not because of my body — but the dress is just not for me.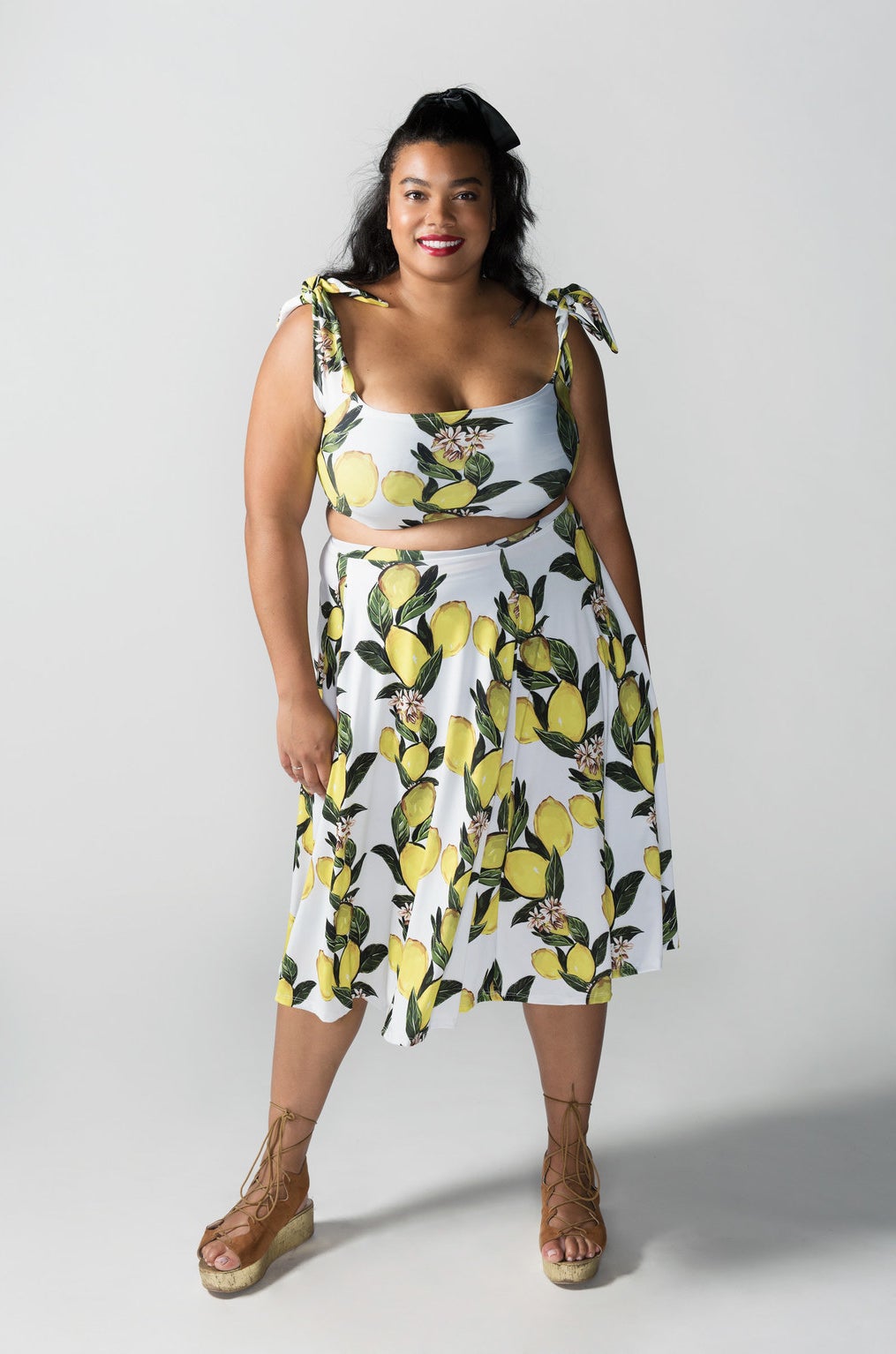 Sheridan: 'Cause I'm a brave woman, I branched out of my comfort zone and wore something way more feminine than I tend to. And since plus-size women are constantly told to wear only black so we don't "draw attention" to our bodies, I enjoyed wearing a lemon two-piece that said "THIS IS MY FUCKING BODY MWAHAHAHHA" (cue me petting a hairless cat and twirling my evil mustache).
Kristin: This is the dress I got the most compliments on even though I was skeptical. I thought I looked like wandering picnic table, but I was overruled by the court of female public opinion in the BuzzFeed office. I stand by the fact that other people don't view your body the way you view your body.
Jazzmyne: OK, so I am not a fan of these pants. I feel like these pants make my ass look like I am truly a live cheetah running in the desert. BUT this is an outfit that I did get a thousand compliments on. Everyone seemed to love my pants, so I think it was just me and my insecurities from feeling 100% confident.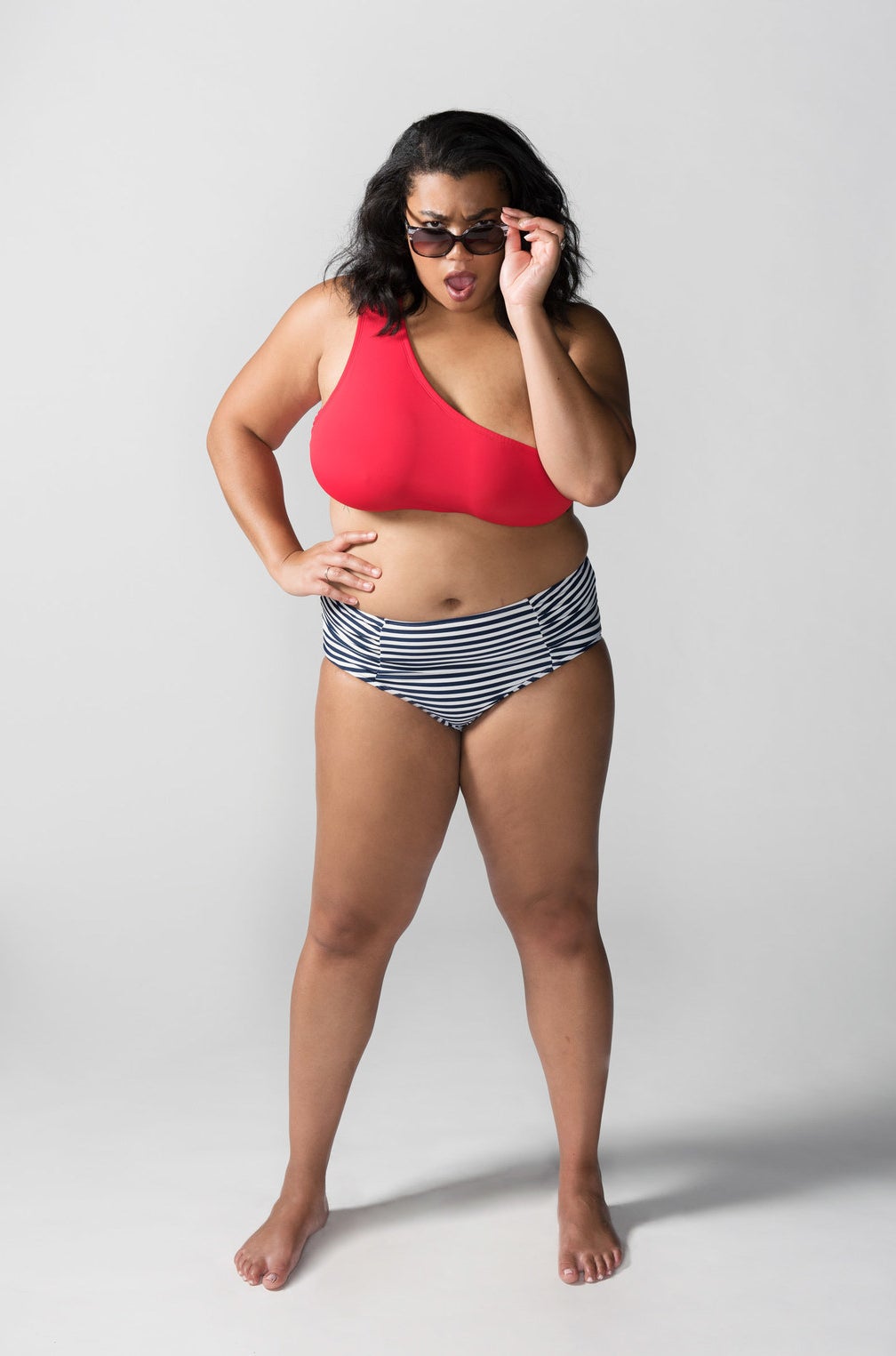 Sheridan: For some reason, plenty of people hate seeing plus-size women in bikinis, which is weird, because I love to swim and don't want to wear a ski suit in the water. I was nervous about wearing a bikini, but I fell in love with this top, which made my boobs look like two magical balls of awesomeness. When ya look good, ya feel good!
Kristin: I wore this around my house because it's December. I think we have a high expectation for how comfortable we need to be in our homes — at the end of the day, my hamper is like a trash can whose contents keep coming back to haunt me. And because of this, it occurred to me just how exposed and weird I felt — my tummy was just out there as the main event. This was an excellent day for my fiancé, however, so someone got some enjoyment out of it.
Jazzmyne: I love wearing this bikini! It is still very new for me to wear a swimsuit top with strings (aka bikini) but I really love wearing this. I feel so free and so confident that I do not even care what anyone has to say about me in this swimsuit!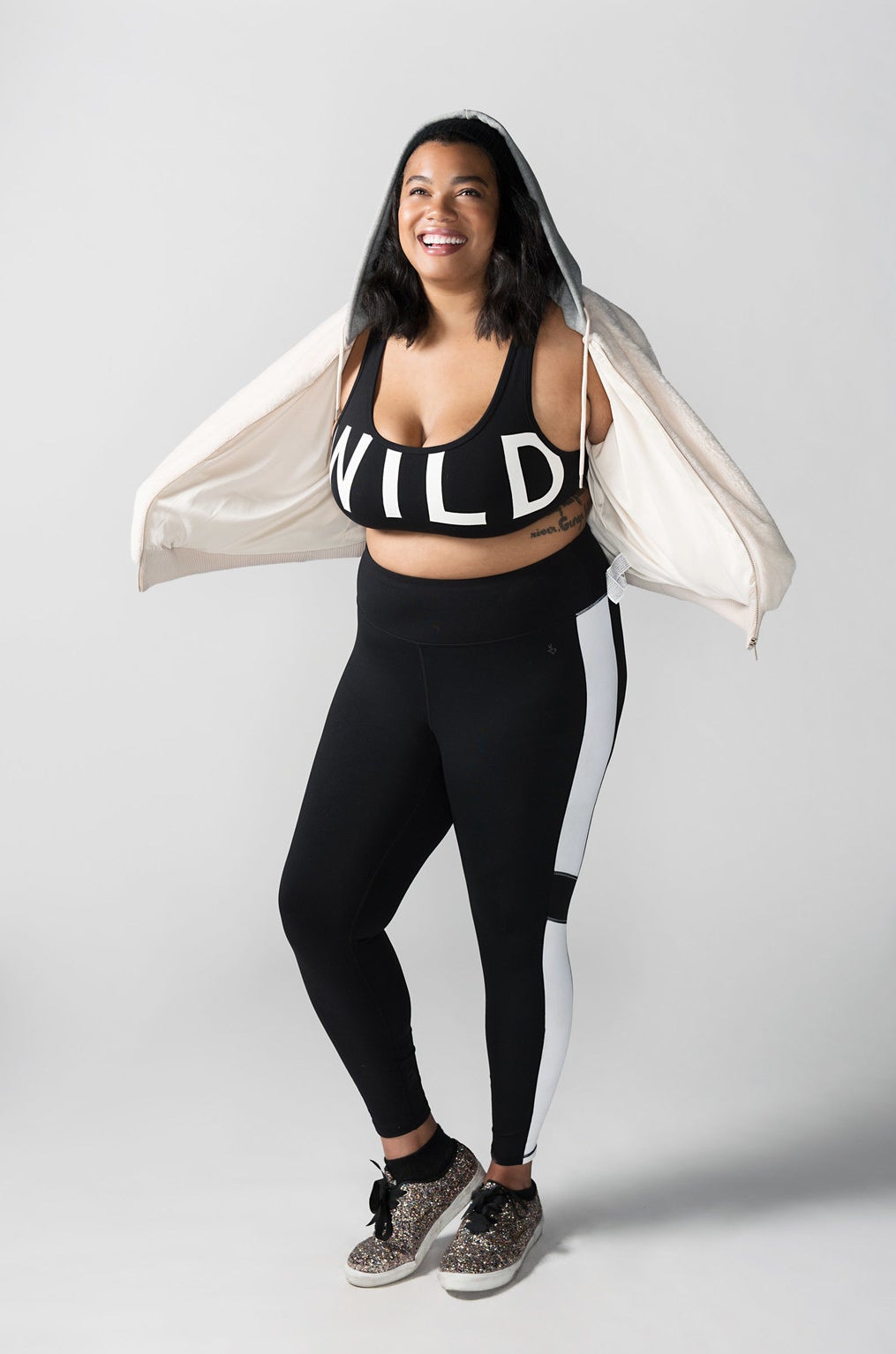 Sheridan: I love to not wear real pants or a bra with underwire so athleisure is my go-to. But not wearing a top was a HUGE departure for me. Yet after a few seconds wondering if I was going to be ridiculed for walking down the street in something tight, I realized no one gave a fuck. So I stopped giving a fuck. I was comfortable, and felt super cute so this was a w-i-n.
Kristin: This made me nervous because I felt sloppy, but there's a reason why superheroes wear tight clothes: It's easier to engage in a vigorous day of methodical ass kicking when you're not worried about getting your pocket or your belt loop caught on a doorknob.
Jazzmyne: The athleisure outfit for me was my least favorite outfit. I think it was just because of not being comfortable. I do not really enjoy dressing "athletically" unless it is a specific LOOK.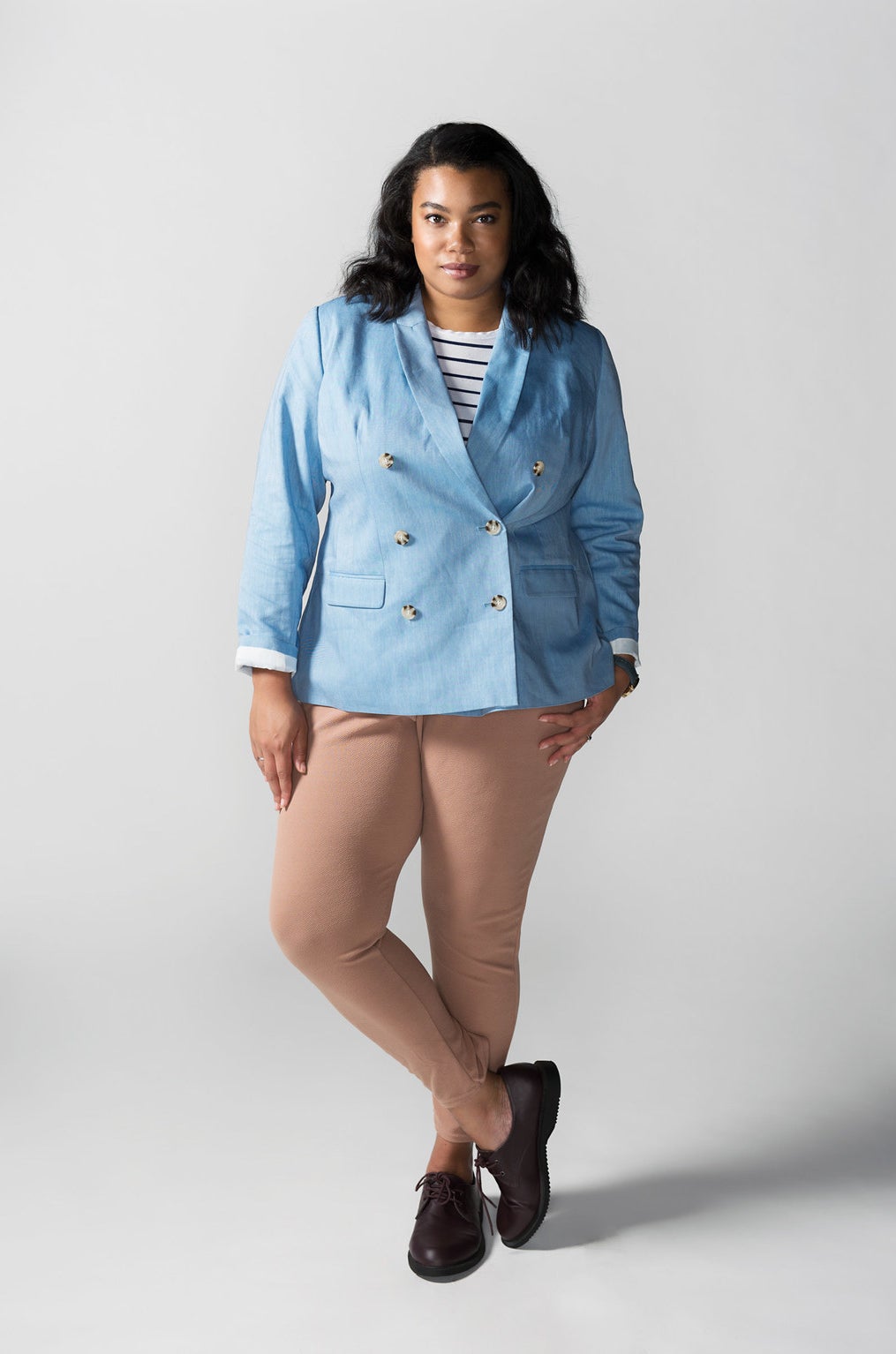 Sheridan: My aesthetic for this look was "Dapper European man on summer vacation," and I think I pretty much nailed it. I don't like to take trends too literally, so I thought each item was a nice nod to androgyny while maintaining my own style. I think I will definitely use this look again when I want to step into my European alter ego, Sven, who always looks put-together even when he's "casual."
Kristin: I've always felt that I needed to compensate for being bigger by looking super feminine — and I'm not reinventing the wheel here, but now that I look and feel like a fancy bank president, I can safely say that is a ridiculous opinion. Nothing says to people "Don't look at your phone while I'm talking to you" like wearing a suit.
Jazzmyne: I personally loved this look! This suit is one of my favorite things that I own, but when I wear it I usually try to make it more feminine with a low-cut shirt. This time I wore my shirt buttoned up and I still felt very empowered and myself.

So screw "fashion rules" — and wear whatever you want!