Thanksgiving is a holiday to join together and share a special meal with all of the people you're grateful to have in your life.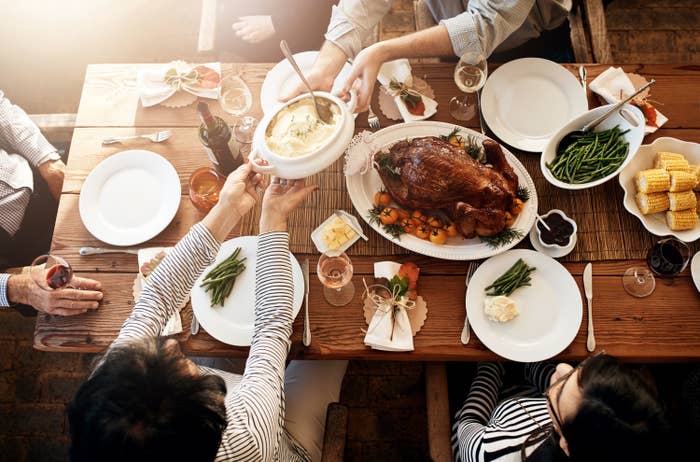 Some may focus on being with their family for Thanksgiving, while others could also choose to spend time with companions for Friendsgiving.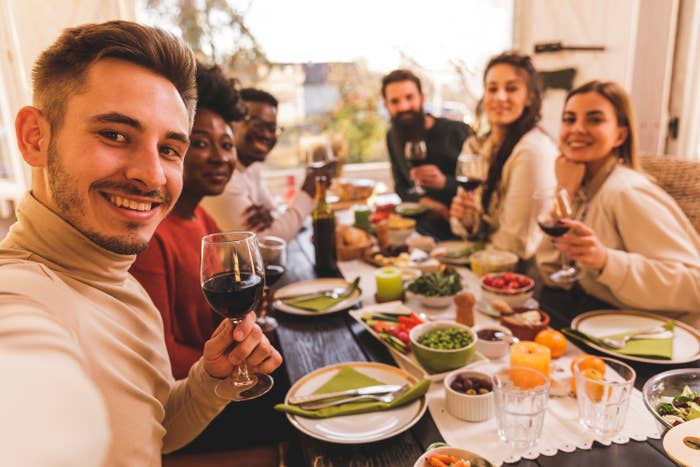 I recently asked members of the BuzzFeed Community to tell me why they enjoy observing Friendsgiving every year. Additionally, Redditors were asked to share their thoughts on Friendsgiving. Here are some of the sweet comments people left in response.
1.
"My wife and I have a lot of out-of-town friends from our college years that we don't see too often. This gives us an opportunity to see everyone that we normally only see once or twice a year. This is only our second year doing it, but the first year was a big success with about 15 people coming (for us, that's huge. Forget all you popular people with all the friends 😋). Plus, it brings together a bunch of different friend groups: work friends, college friends, childhood friends, etc."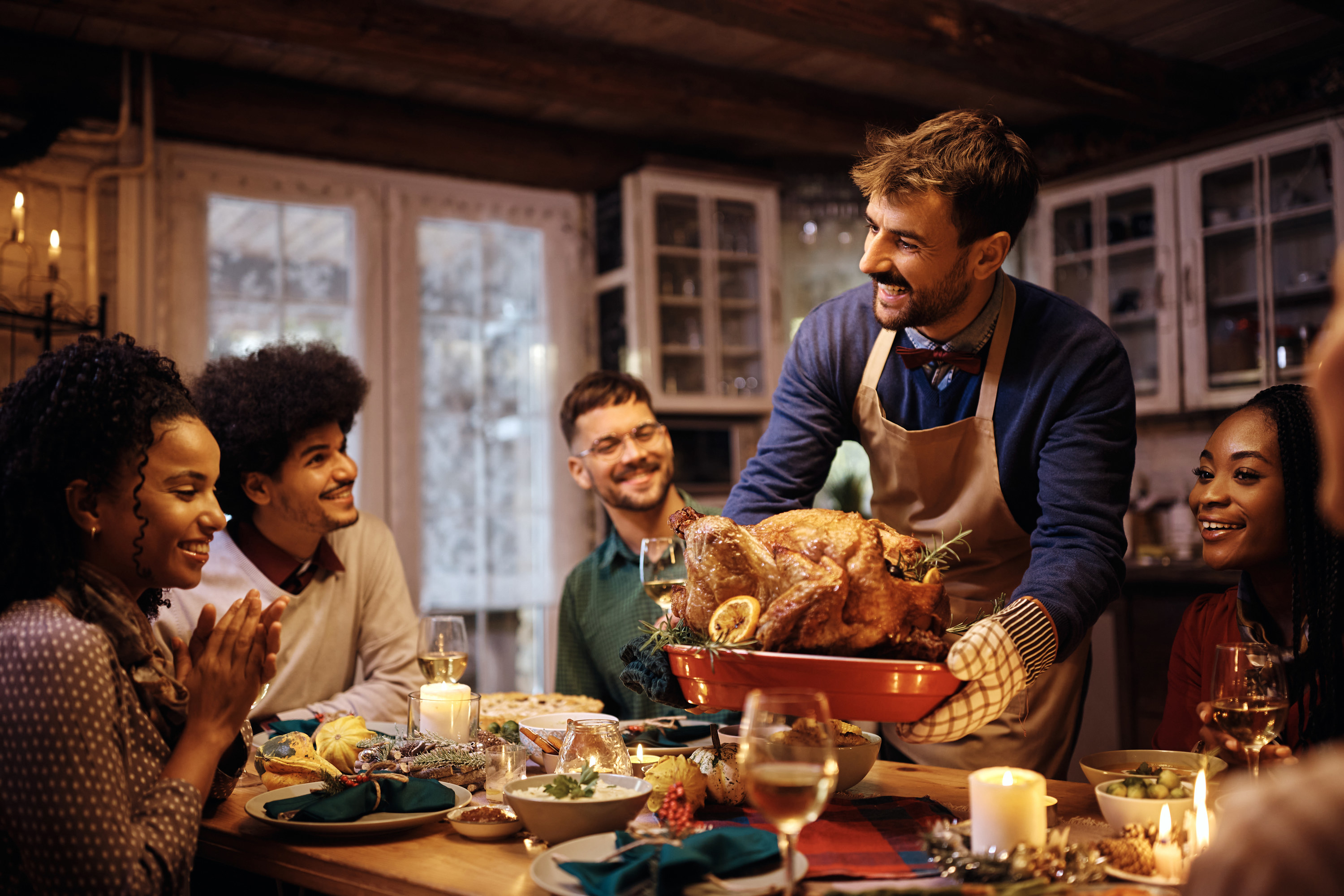 2.
"Since the pandemic and the ability to WFH, many in my formerly-inseparable friend group have relocated, and Friendsgiving is giving us the chance to come together and acknowledge our appreciation of the fact that we still have each other no matter how far apart we are."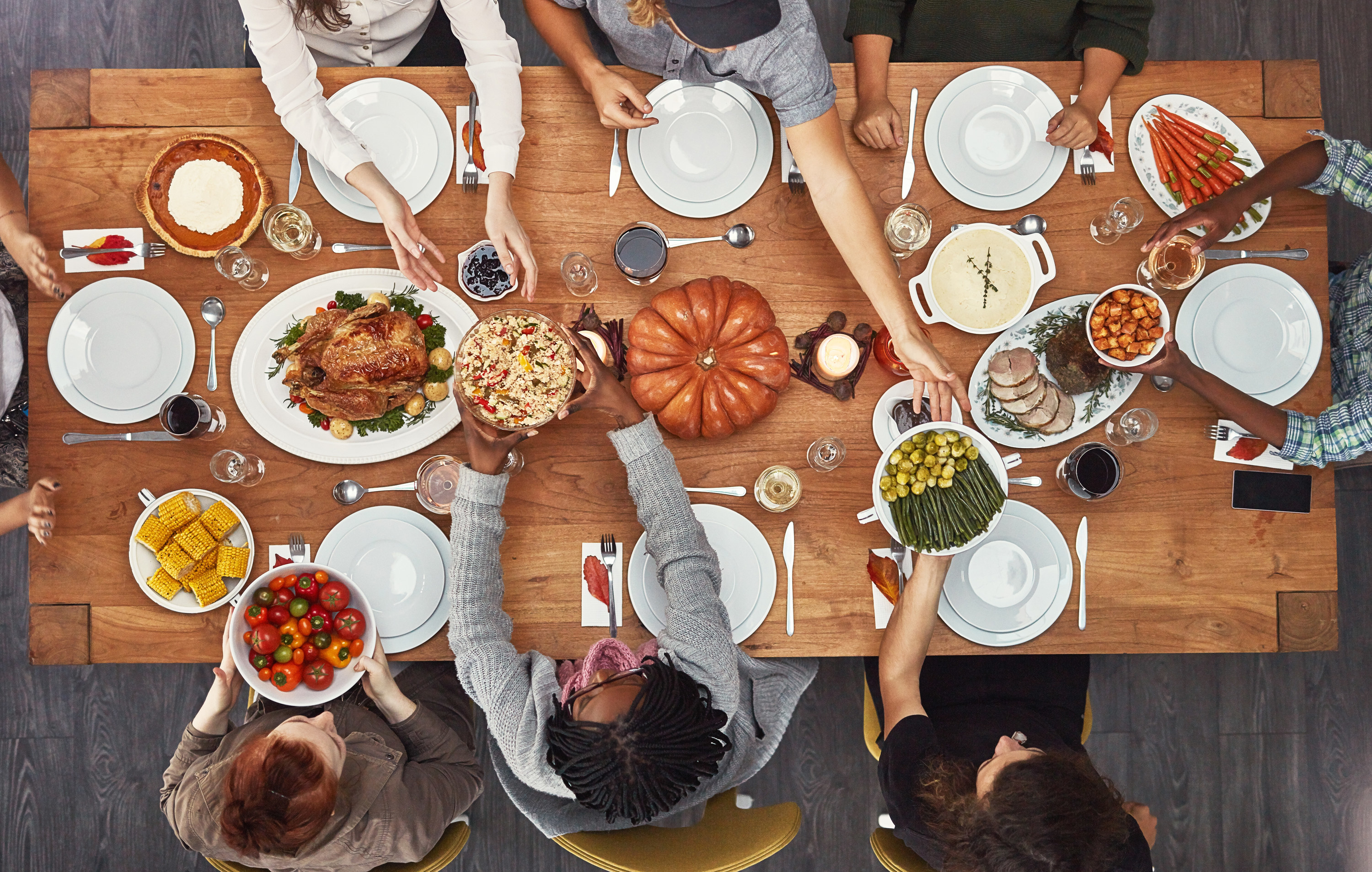 3.
"I've lived outside of my home state for nearly a decade. Living all the way across the country, I only have the time off and budget for one holiday trip, so typically, it's Christmas. Friendsgiving has become a time to reflect on how grateful I am for my chosen family in my new 'hometowns.' We all get together at a friend's house and share a meal, typically with ample booze and party games. I generally manage the kitchen as I have a background in cooking. It's just a relaxing way to enjoy each other, and cooking for friends is my love language."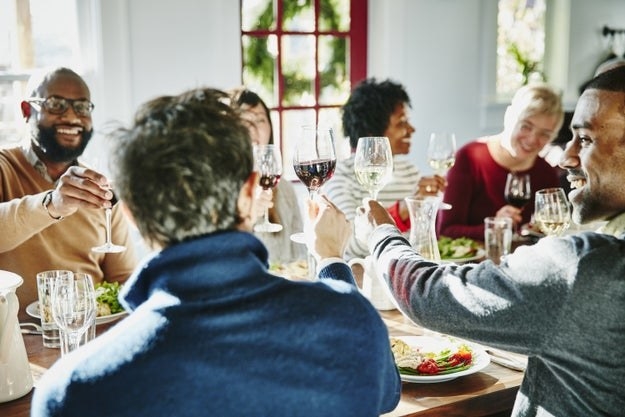 4.
"Now that my friends and I all have kids, it's much harder to get our families together to hang out. Friendsgiving is the perfect opportunity to all eat some delicious food, play together, and reconnect before the hectic whirlwind that is the holiday season."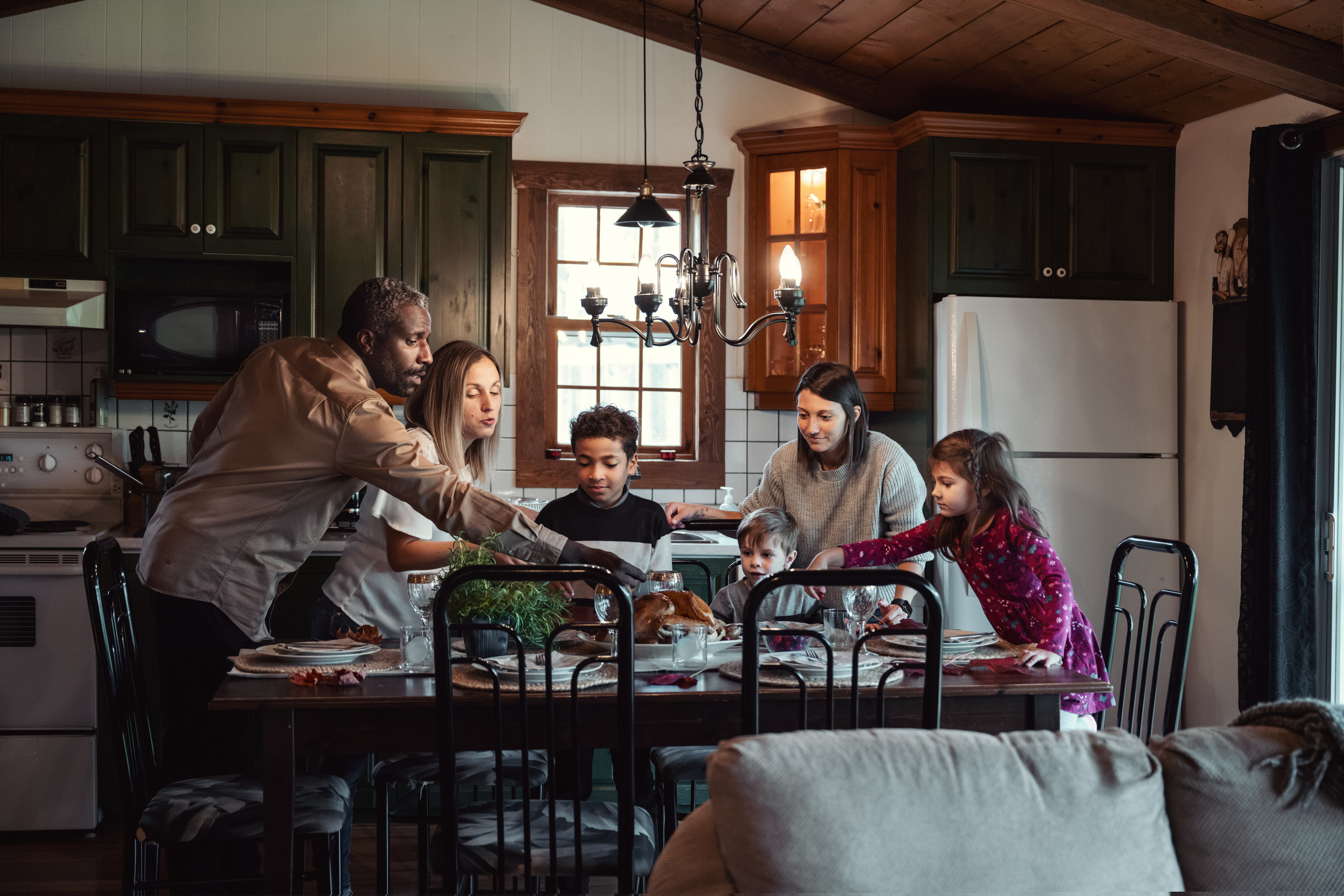 5.
"I don't just get mashed potatoes on Thanksgiving but on Friendsgiving, too…double mashed potatoes is why, to put it shortly."
6.
"We don't get to do them anymore, but in our 20s, my roommates and I had some pretty epic Friendsgivings complete with bourbon-soaked candied stuffing and turducken! It's some of my fondest memories of a carefree time when my roommates and best friends were my family. Now that we're getting older, moving away, getting married, and starting families with new Thanksgiving traditions, it was just a fun and special time in our lives that I'll never forget!"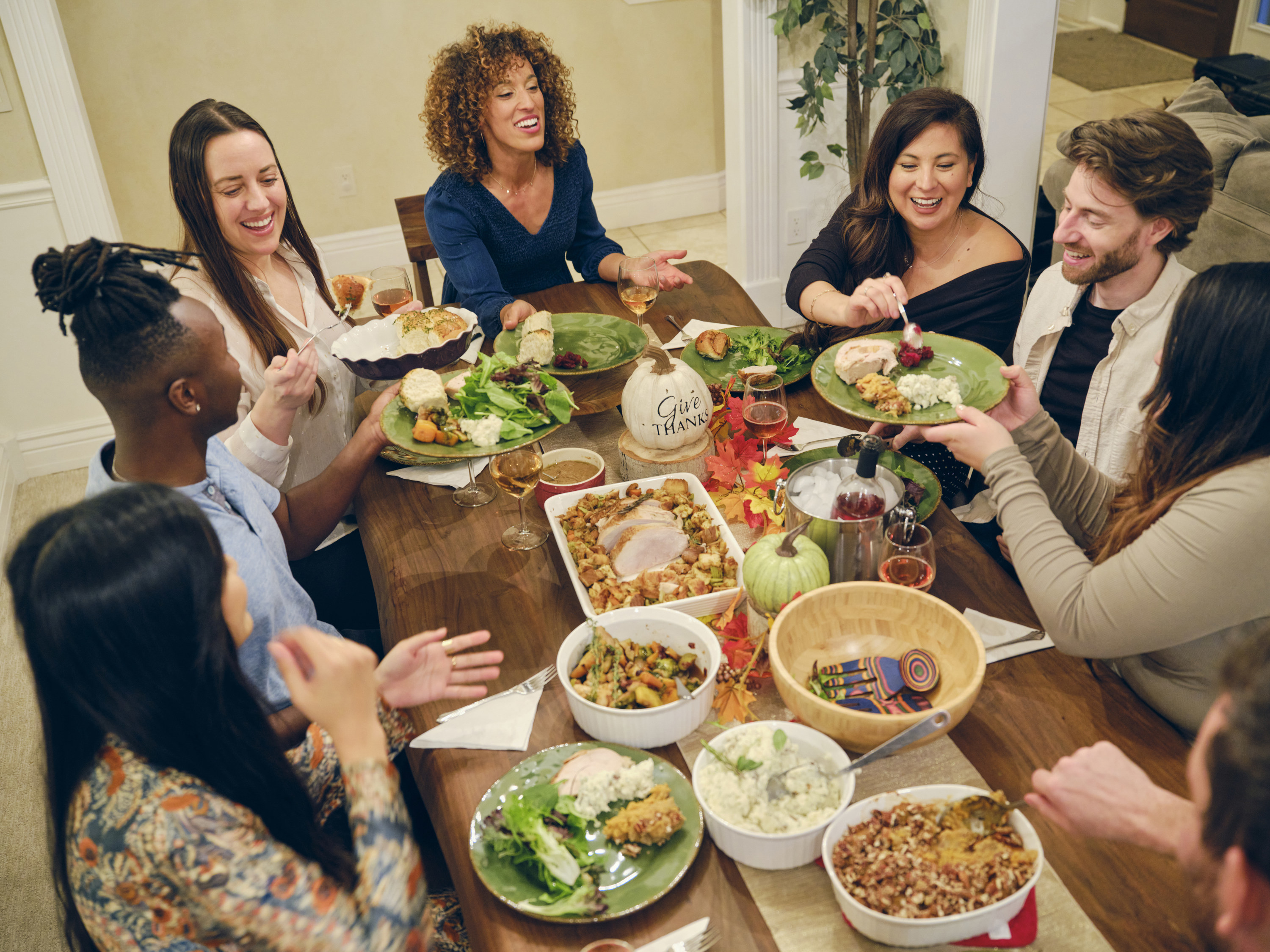 7.
"I have only had a few of these, but in all honesty, the reason why they are better is because you are with everyone around the same age as you, going through the same things together, so you can relate a lot better."
"No moms butting into your sex life (or lack thereof) with the kid questions or, 'Why didn't you bring someone? Your brother is going to propose tonight!' No Aunt Mary asking when you're getting married, no Grandpa Jim talking about the good old days with stories peppered with racism and homophobia (I mean, in my family, at least), and no obnoxious cousins asking for money every five minutes. You can listen to metal, pop, whatever, cuss, dance, sing, just completely let more loose than you can with your average family dinner. No pressure, just food, fun, and relaxing.
And I know, I KNOW that not every family is so intrusive and all that. My mother-in-law knows I cannot have kids, so she never dares to ask. However, my aunt will NOT. SHUT. UP. about it, especially now that she's a grandma. I know all families are different, but you can legit let your hair down and not be judged with friends."

8.
"Because my friends are my family."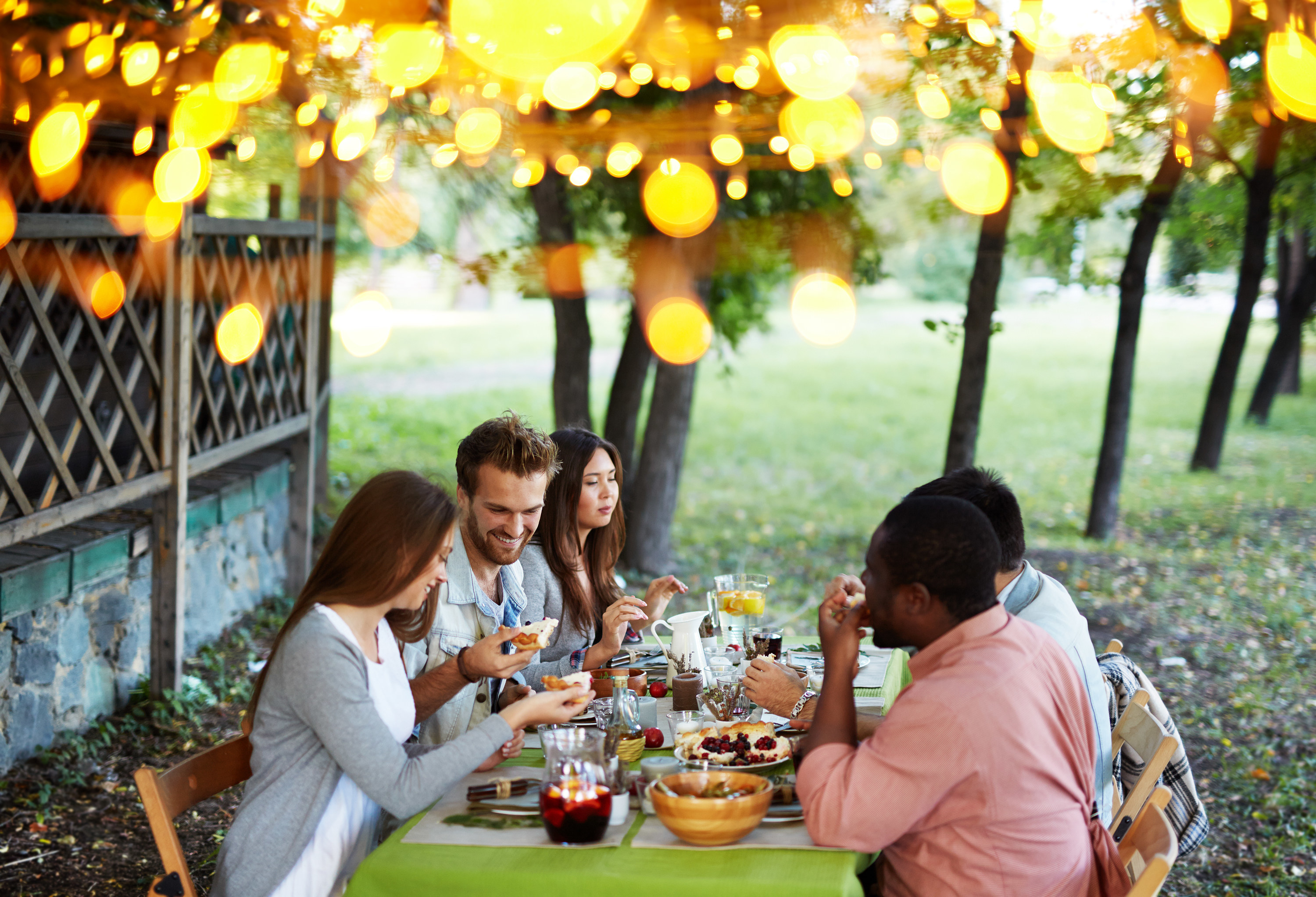 9.
"My friends have been doing it for 10 years or so. I've always enjoyed it. We started off when we were very much in our partying years, so it was more of a kickoff to going out. Now, we all have kids, so it's a reason to get together and hang out."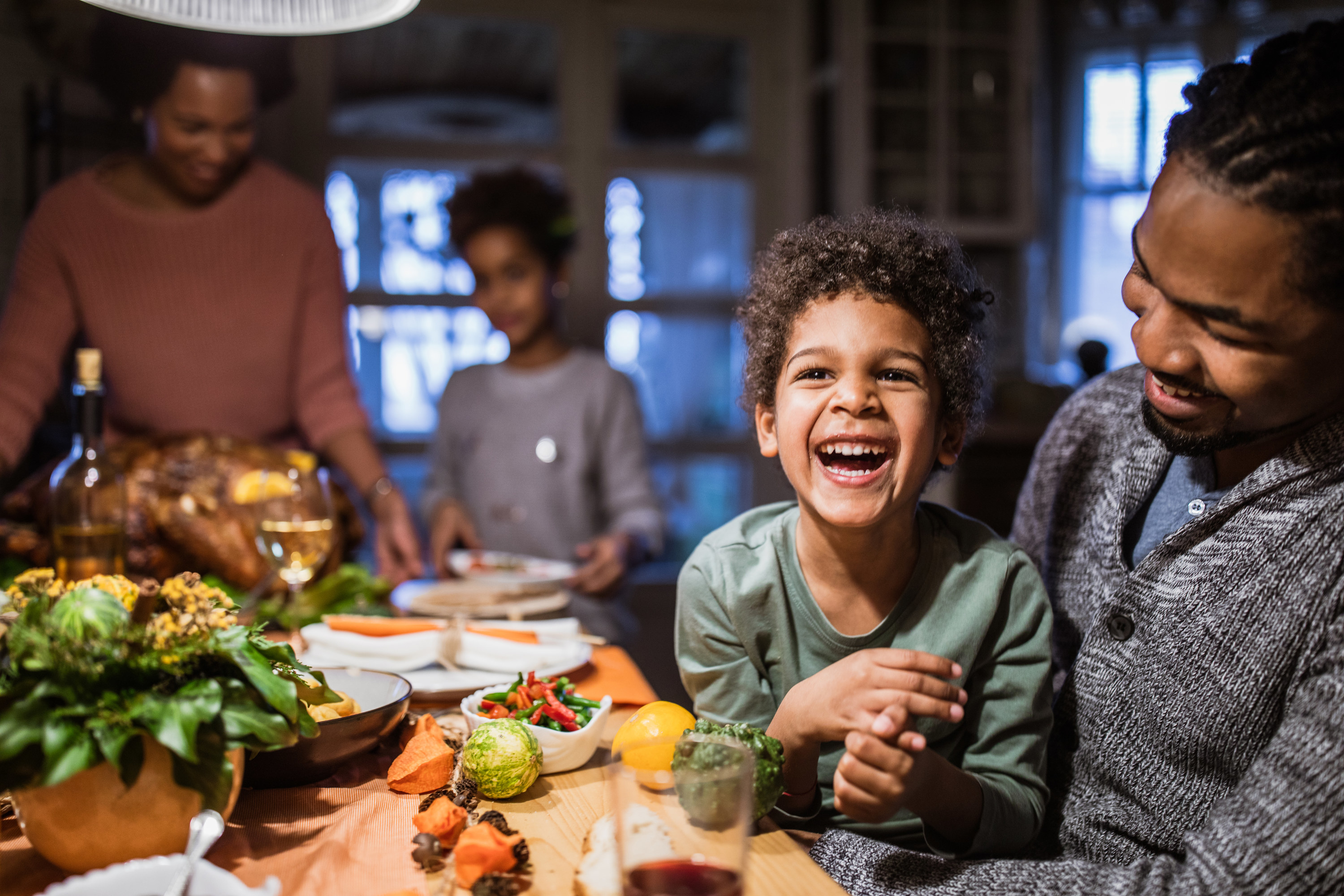 10.
"It's awesome. I skipped this year, but I've been going to one for years. There is no family tension or obligation."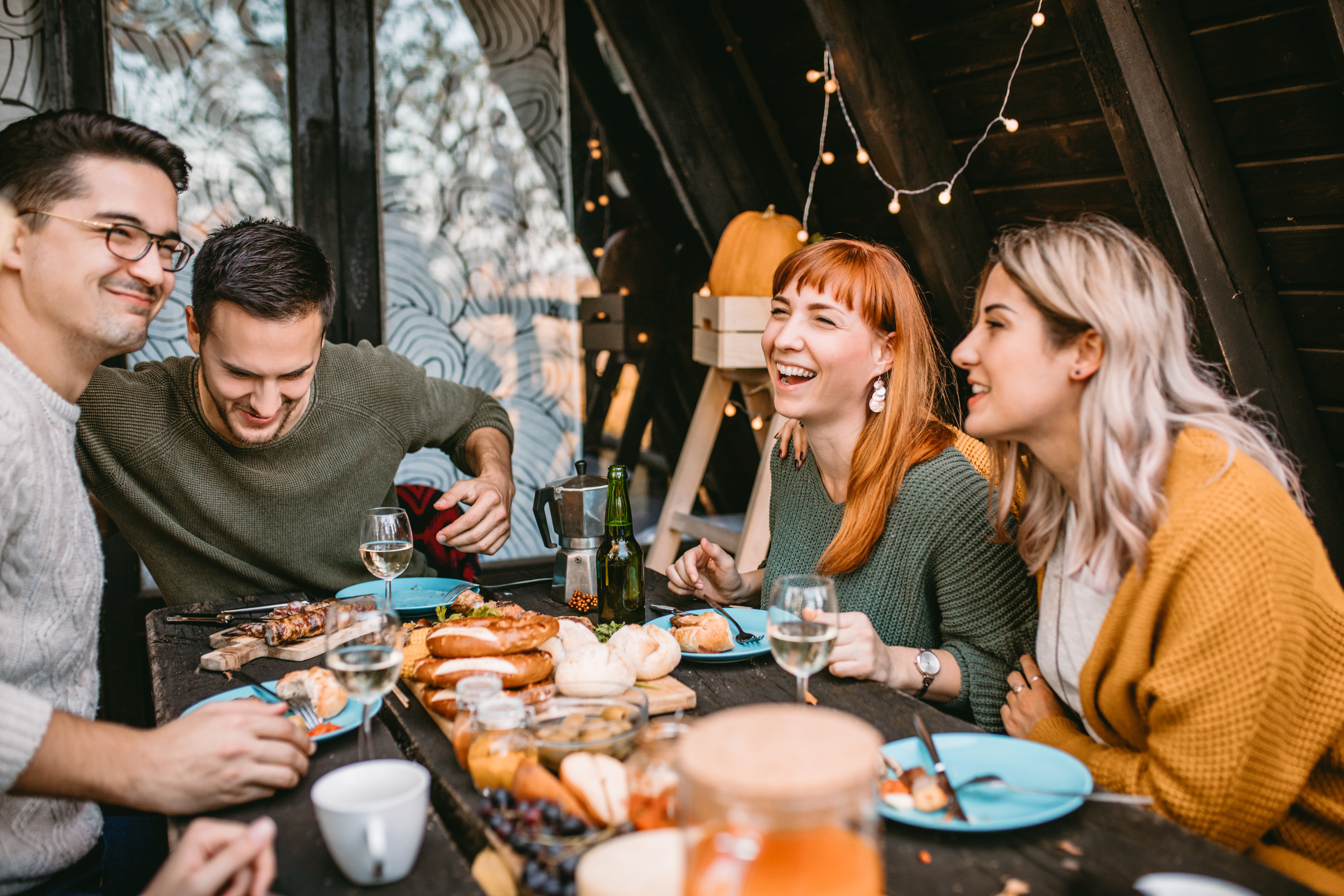 11.
"It works well because you set aside a time to visit with friends before everyone goes home to just be with family. For several years, we've done one with friends the week before Thanksgiving, doing it as a potluck at someone's house with almost two dozen people. Everyone will be going out of town the following week, so it works well."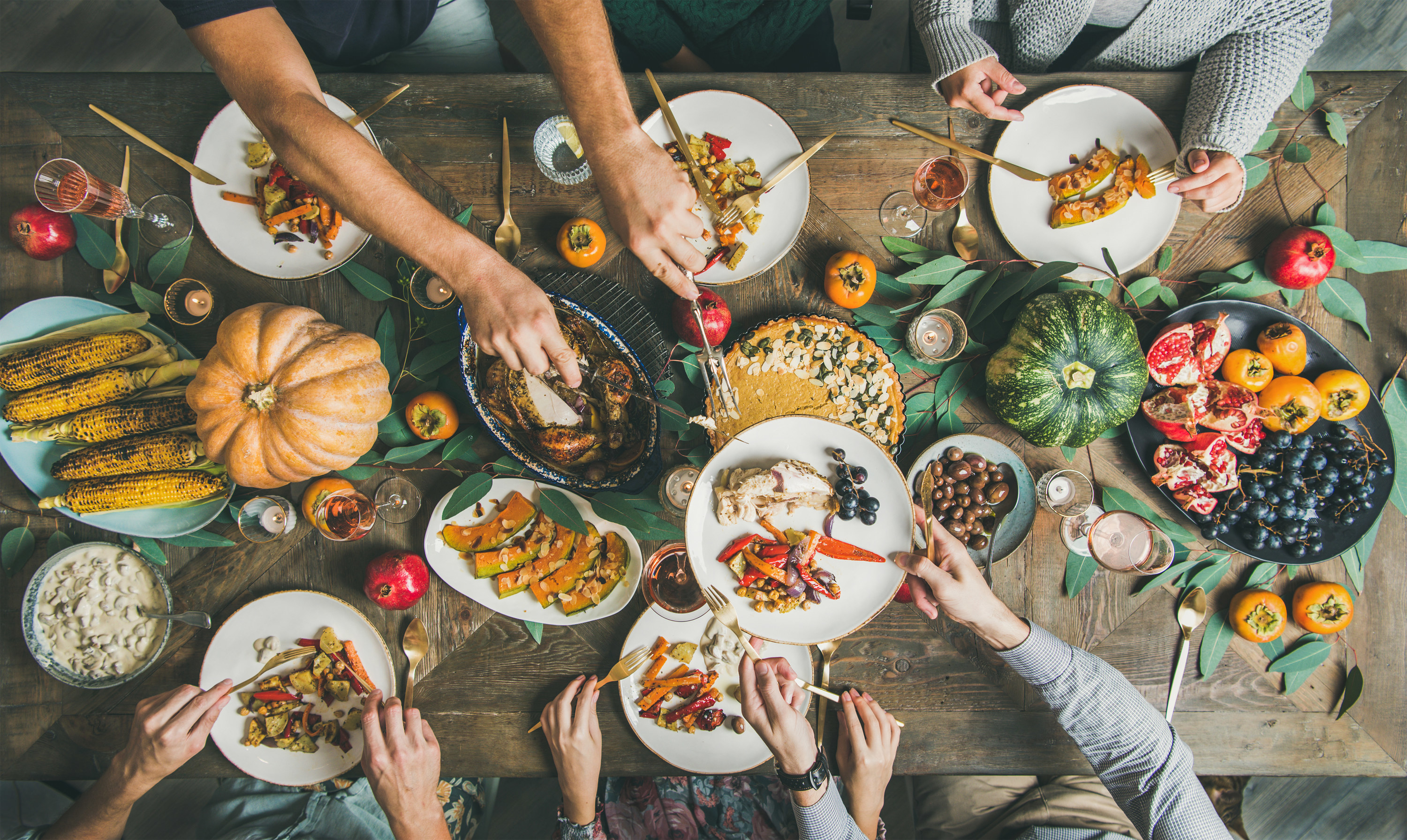 12.
"It's cool. I'm thankful for my friends, and it's a great opportunity to hang out with them."
—via Reddit

13.
"I like the idea of celebrating the holiday with those I'm thankful for — and as a single person who doesn't live near family, my friends are my beloveds."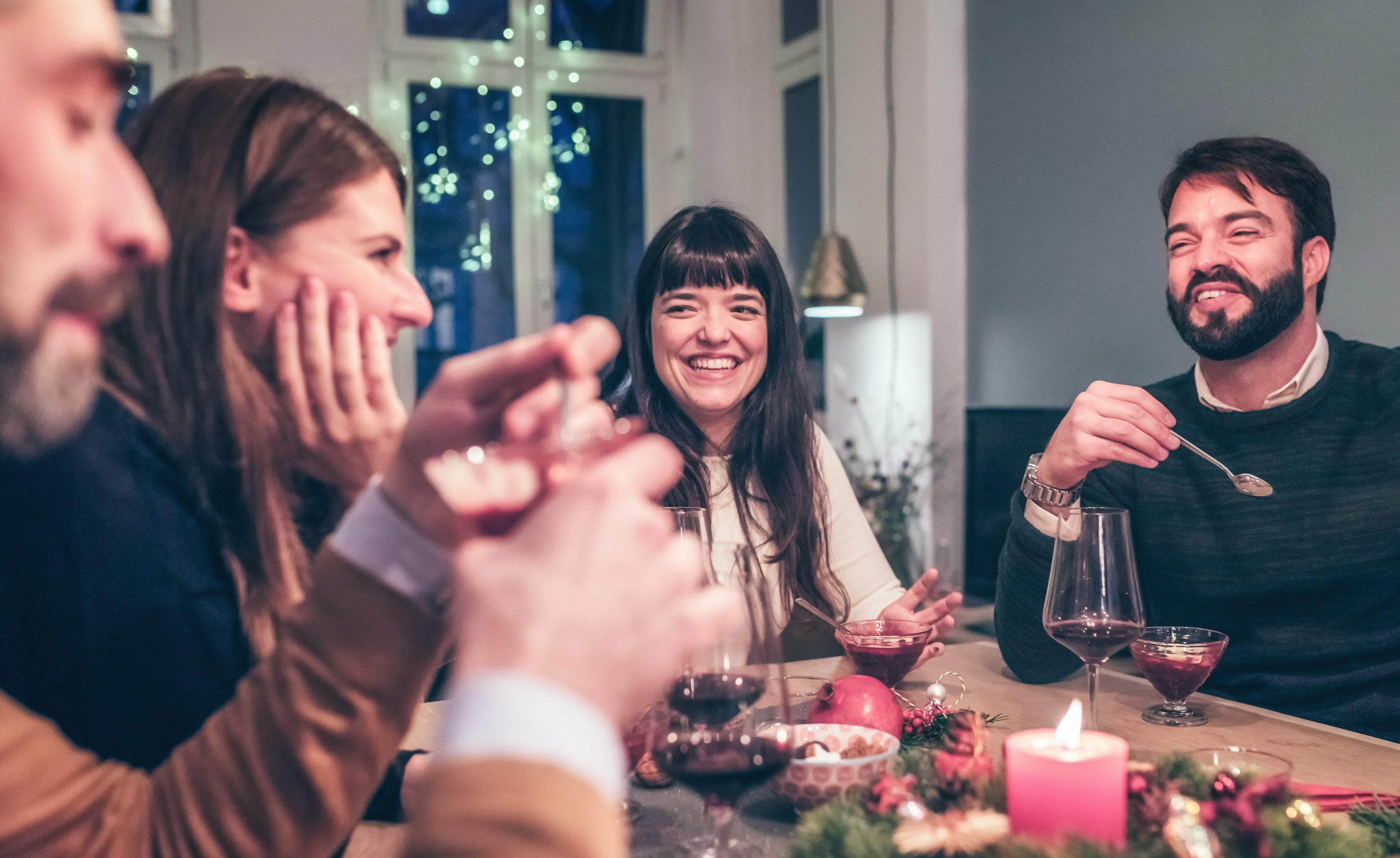 Note: Some answers have been edited for length and/or clarity.

What are your favorite things about celebrating Friendsgiving? Let us know in the comments below!