If you haven't seen Jury Duty yet, here's a quick rundown of the premise: a group of actors portraying jurors evaluate a made-up trial while being captured by cameras…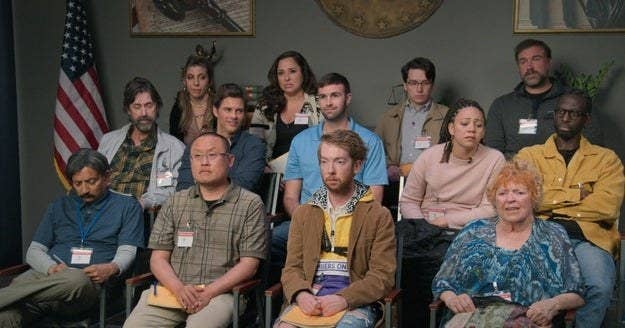 Only, there's a catch — one juror, Ronald Gladden, is a non-actor who is aware he's being filmed but has no idea that he's surrounded by performers and semi-scripted situations.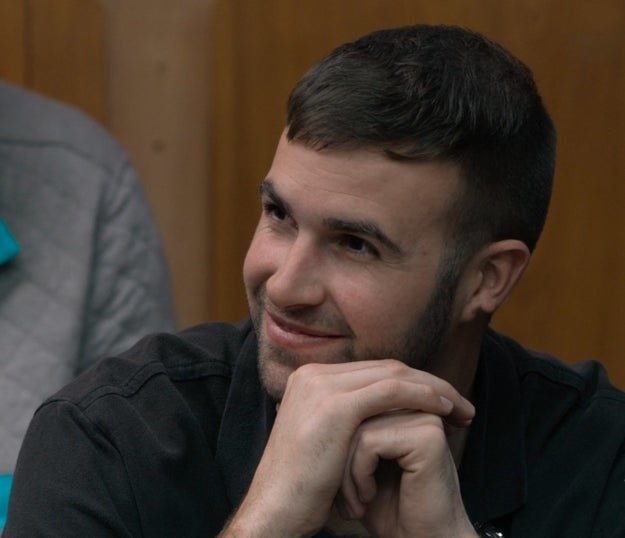 The show is hands down one of the funniest releases in years. James Marsden plays a fictionalized, hilarious version of himself, and other actors like Mekki Leeper and Edy Modica are also amazing in the series. Another enjoyable element is how Ronald proves himself to be a likable contributor as he remains kind, even-keeled, and supportive toward his fellow jurors, no matter how crazy things get.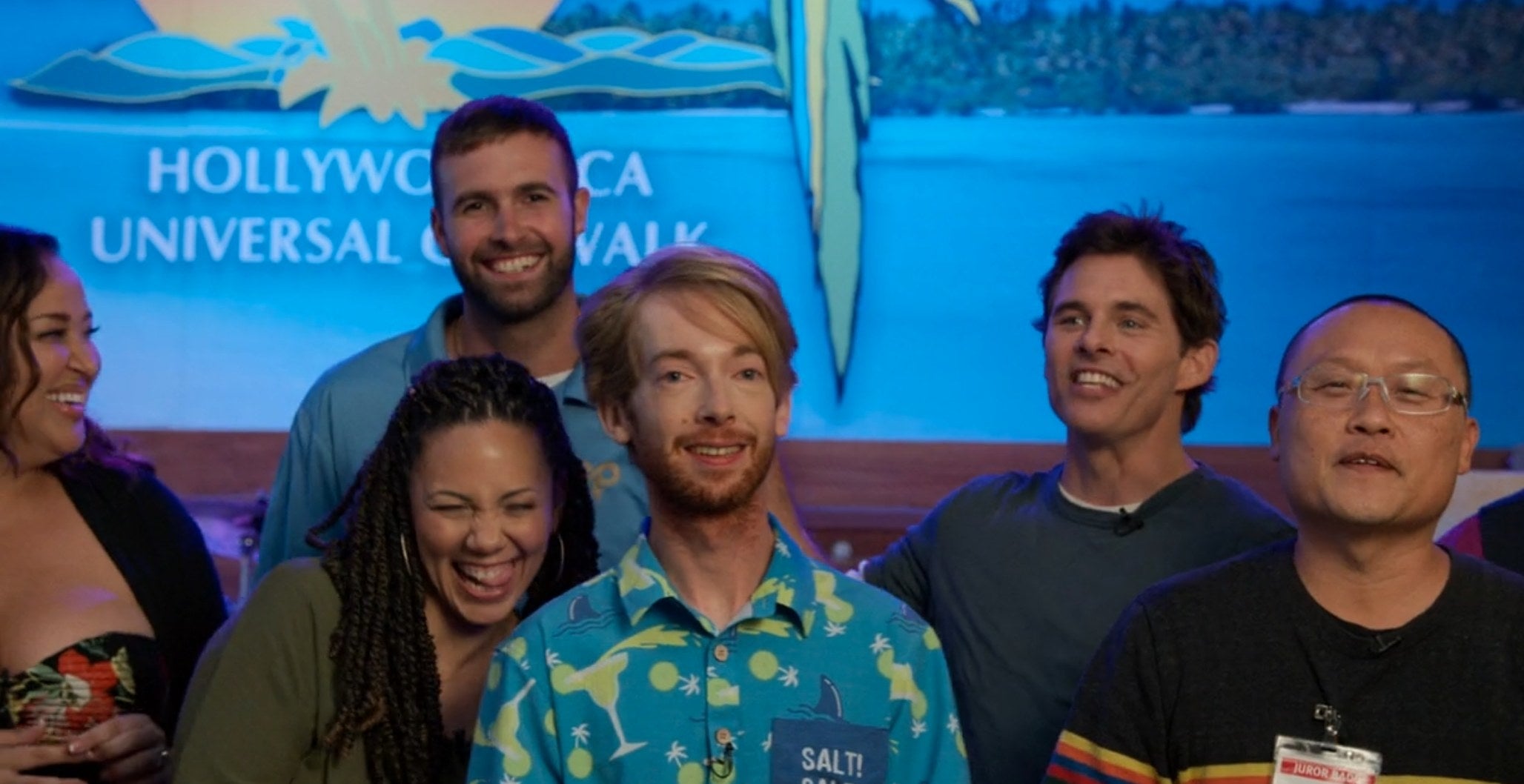 Here are 29 laugh-out-loud moments that sum up why Jury Duty needs to be on your must-watch list.
1.
When Ronald and James first met, and they discussed James' films.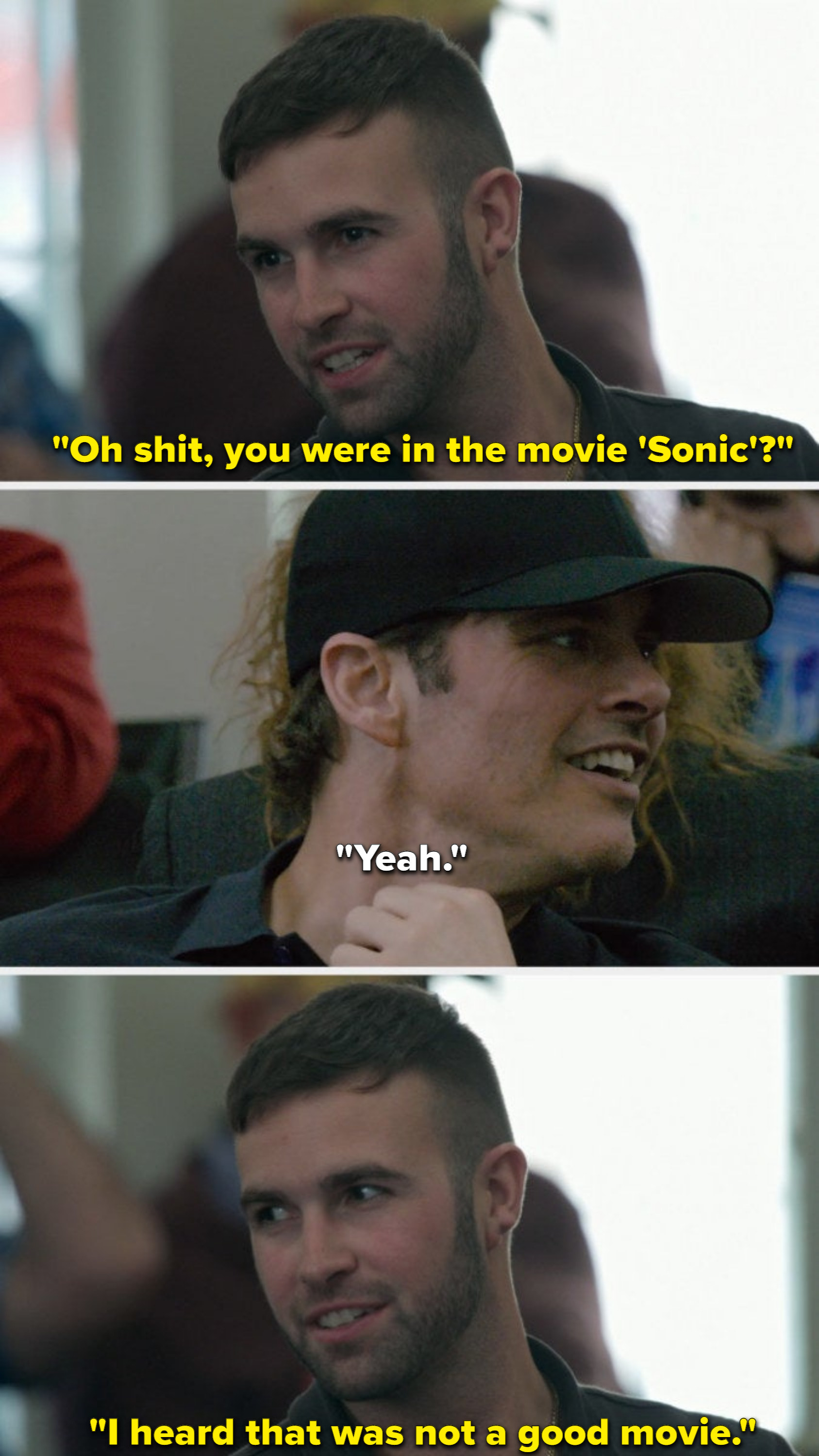 2.
When this woman was brutally honest about how she felt regarding jury duty.
3.
When Ross (Ross Kimball) tried every angle to escape jury duty.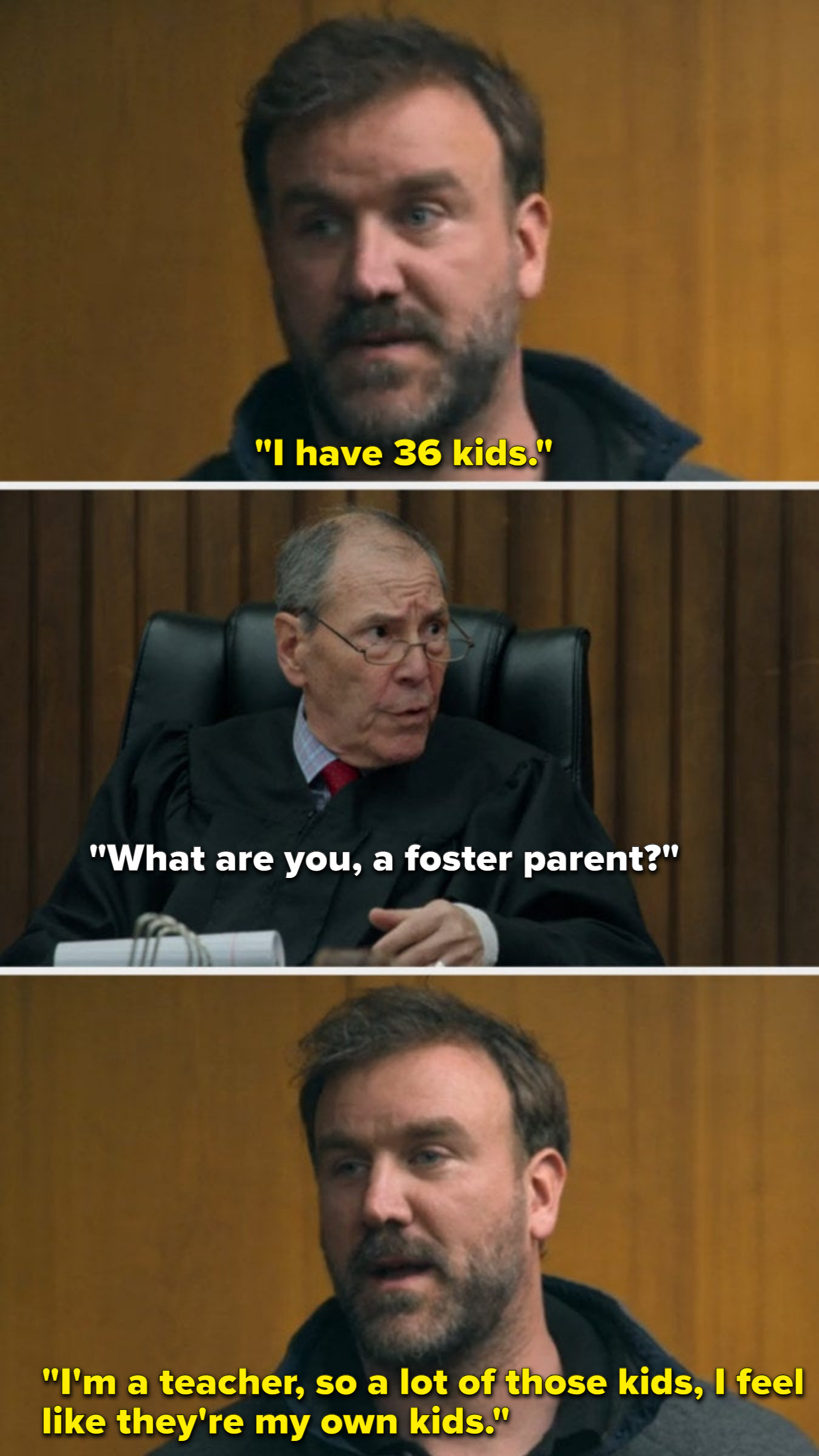 4.
When Ronald then watched Sonic the Hedgehog to support James, but his approach wasn't exactly what James was hoping for.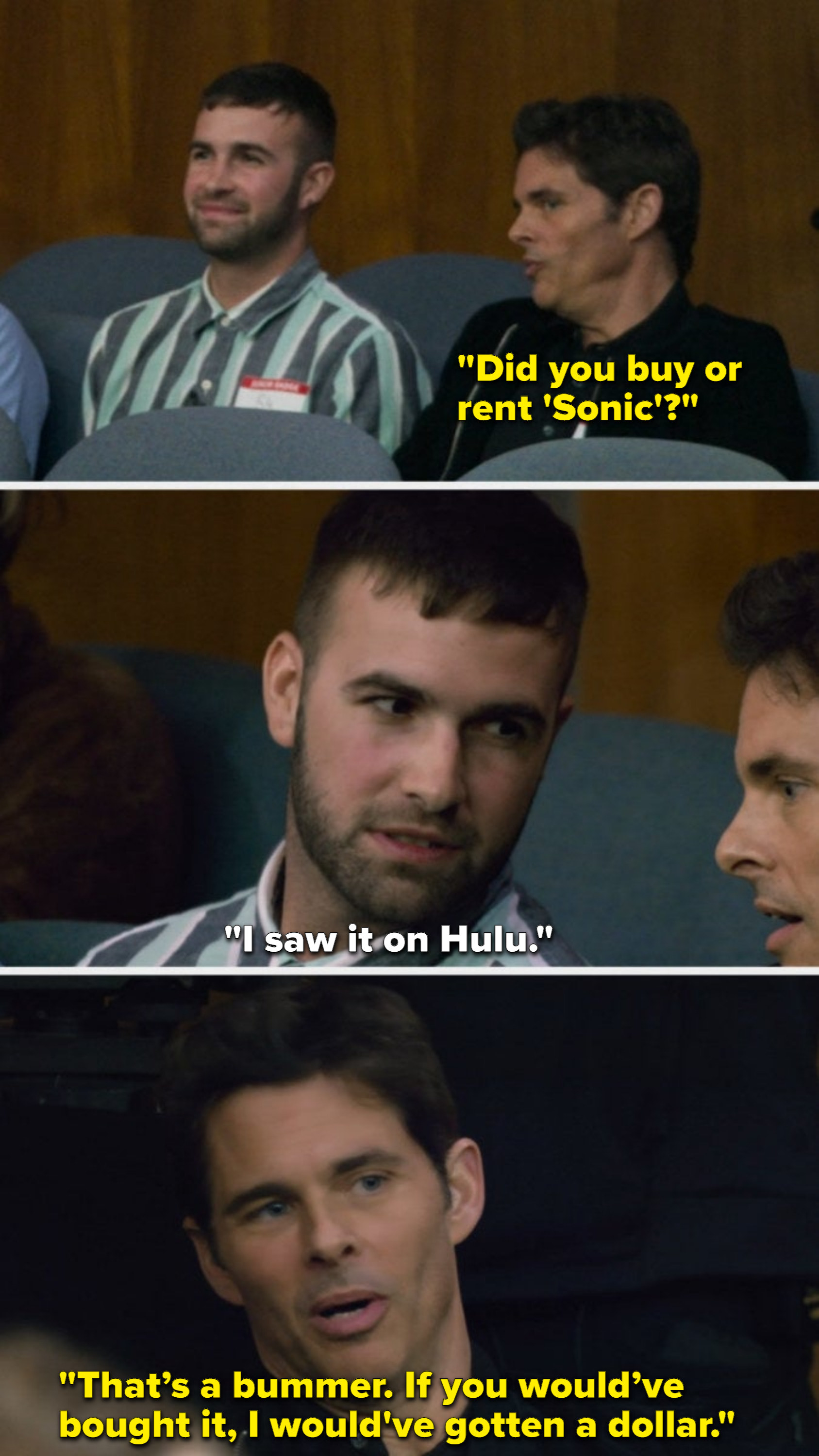 5.
When Jeannie (Edy Modica) explained her crush on Noah (Mekki Leeper).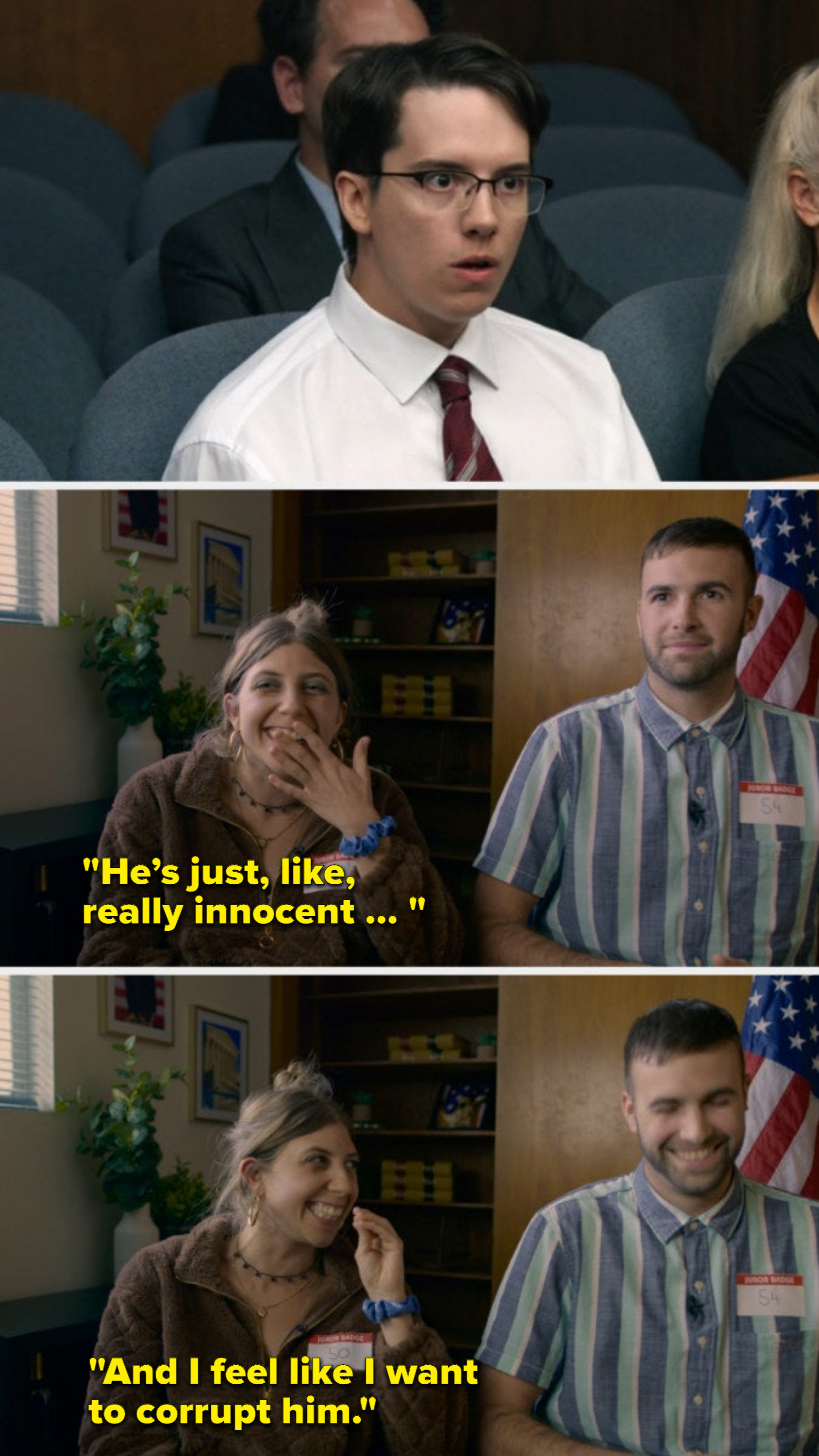 6.
When James and Lonnie (Ishmel Sahid) were almost off the hook before being named alternate jurors.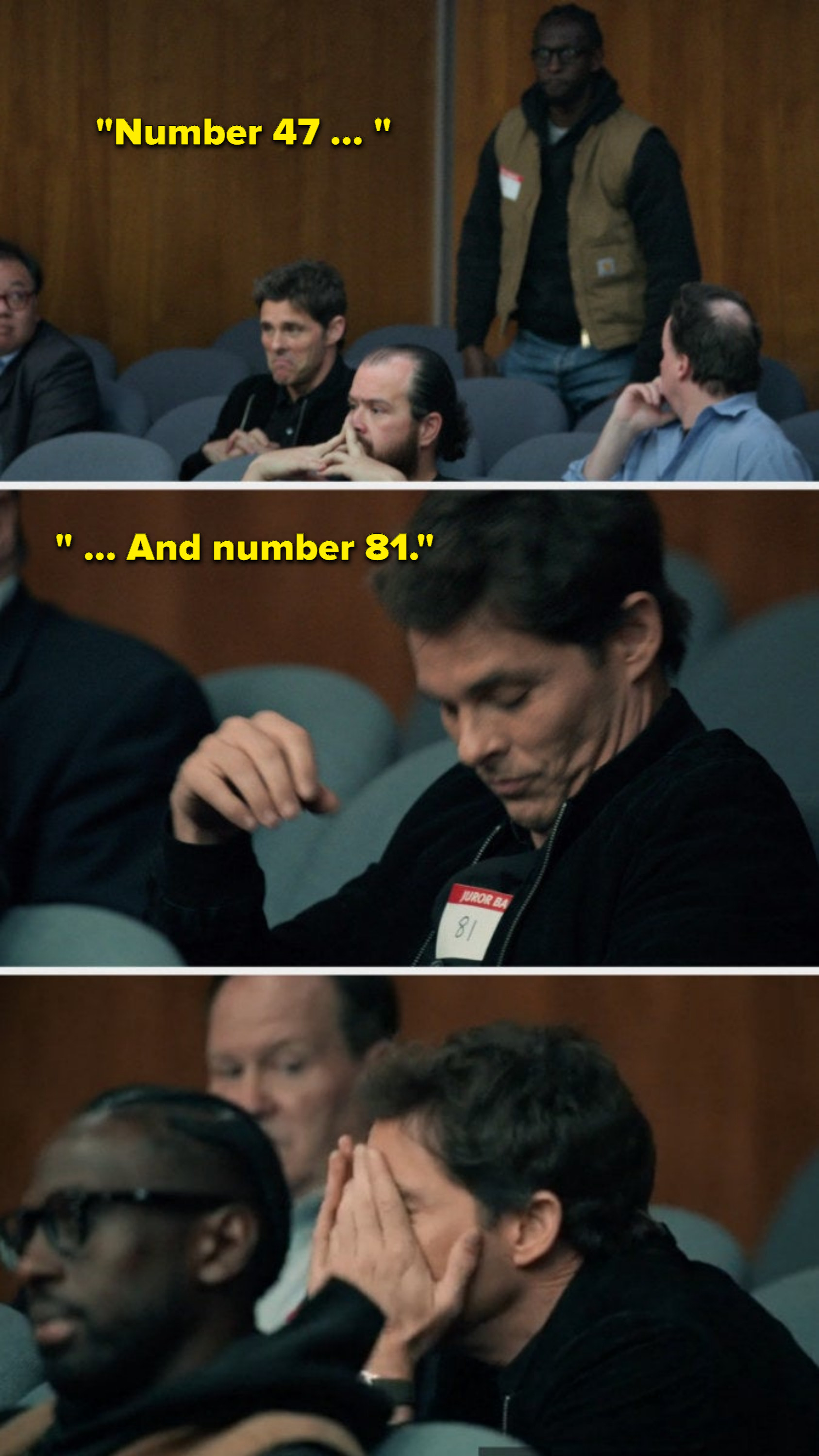 7.
When James arranged for the paparazzi to come to court in hopes of getting off jury duty.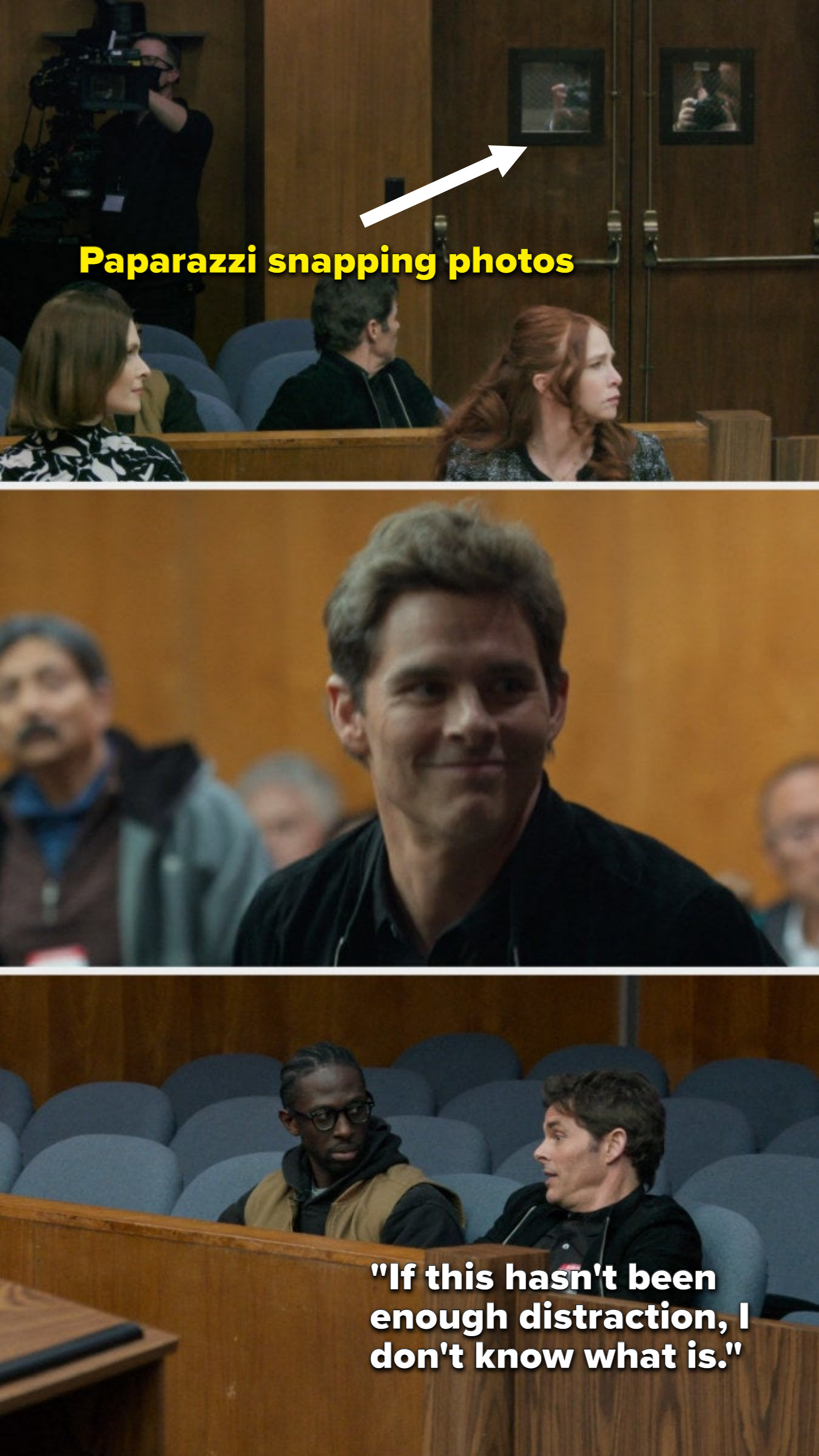 8.
When James was waiting for a call regarding a role in a "movie," Lone Pine, so handing over his cell phone was not an ideal part of sequestration.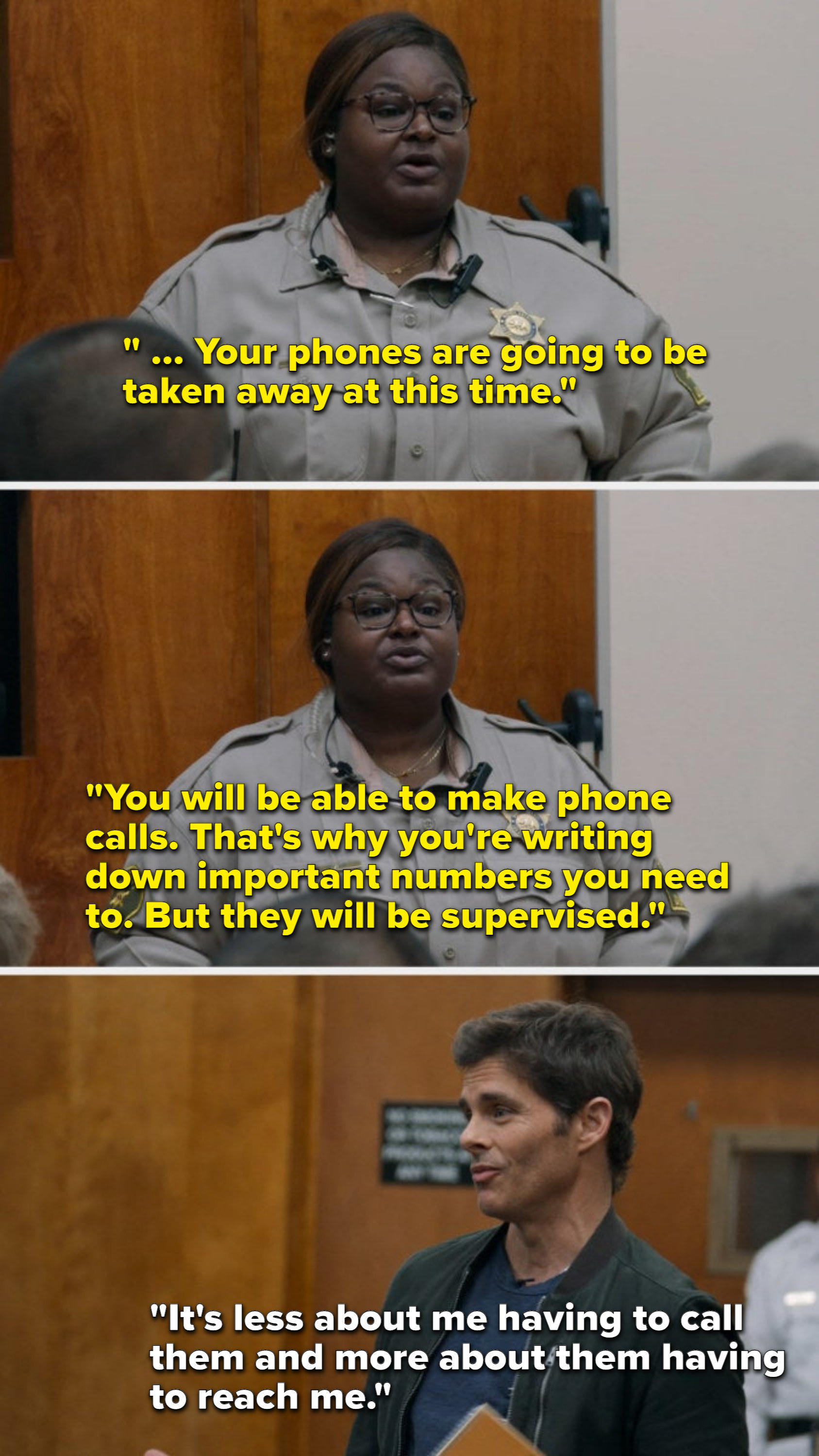 9.
When Vanessa (Cassandra Blair) wasn't here for James' act.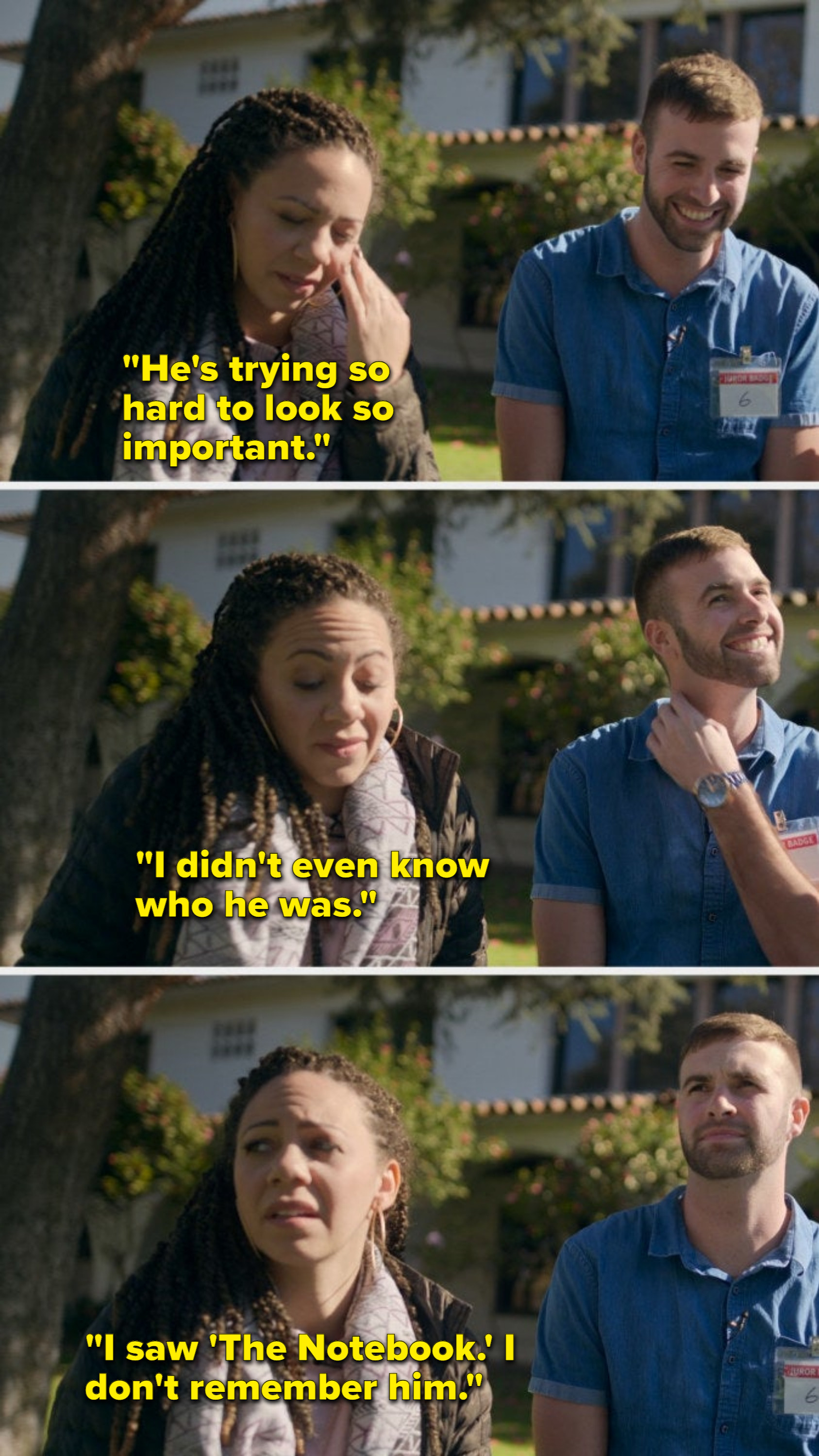 10.
When defense attorney Shaun Sanders (Evan Williams) referenced a figure that was just slightly off.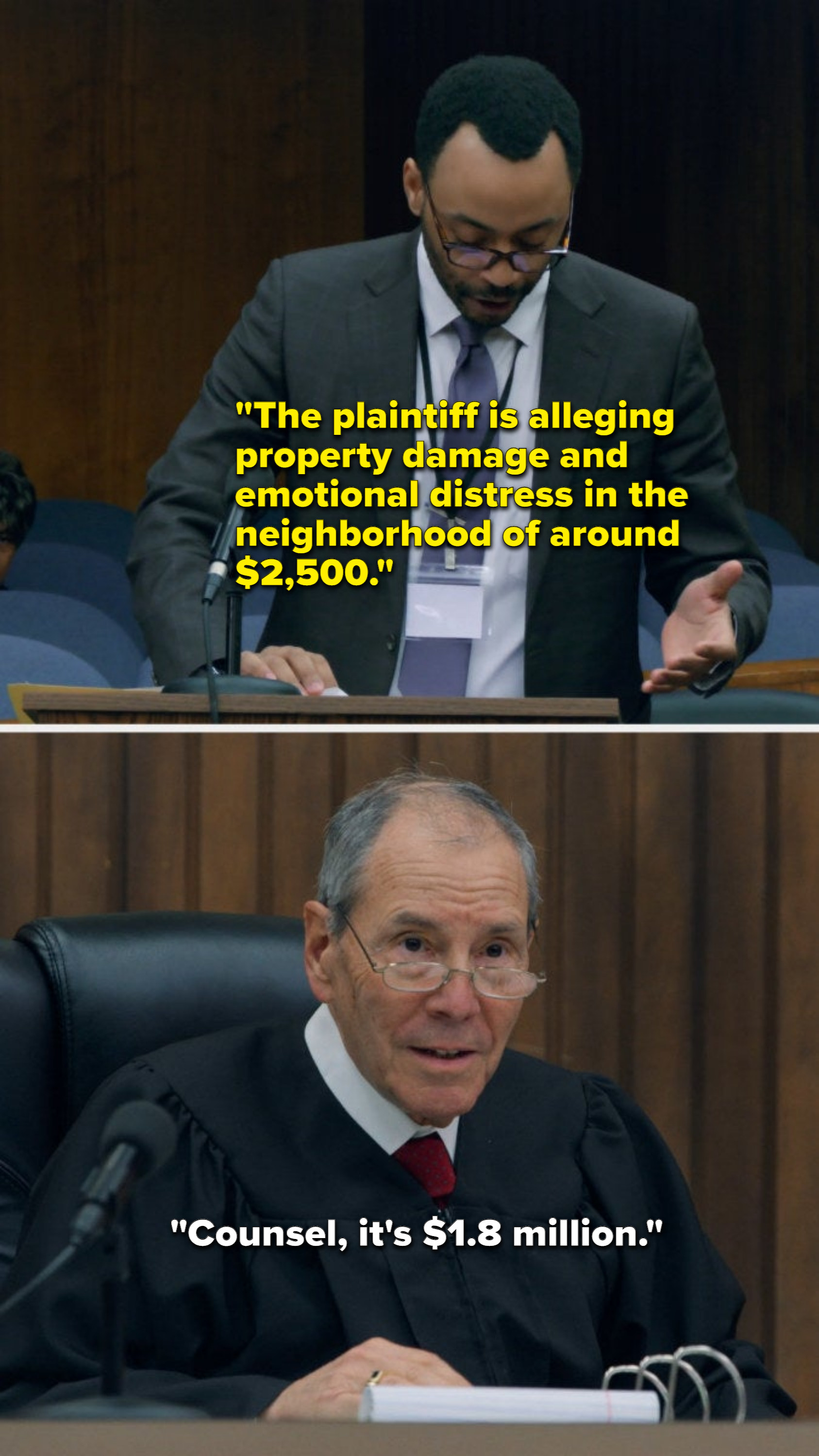 11.
When Shaun's animated presentation was not helping Trevor's case.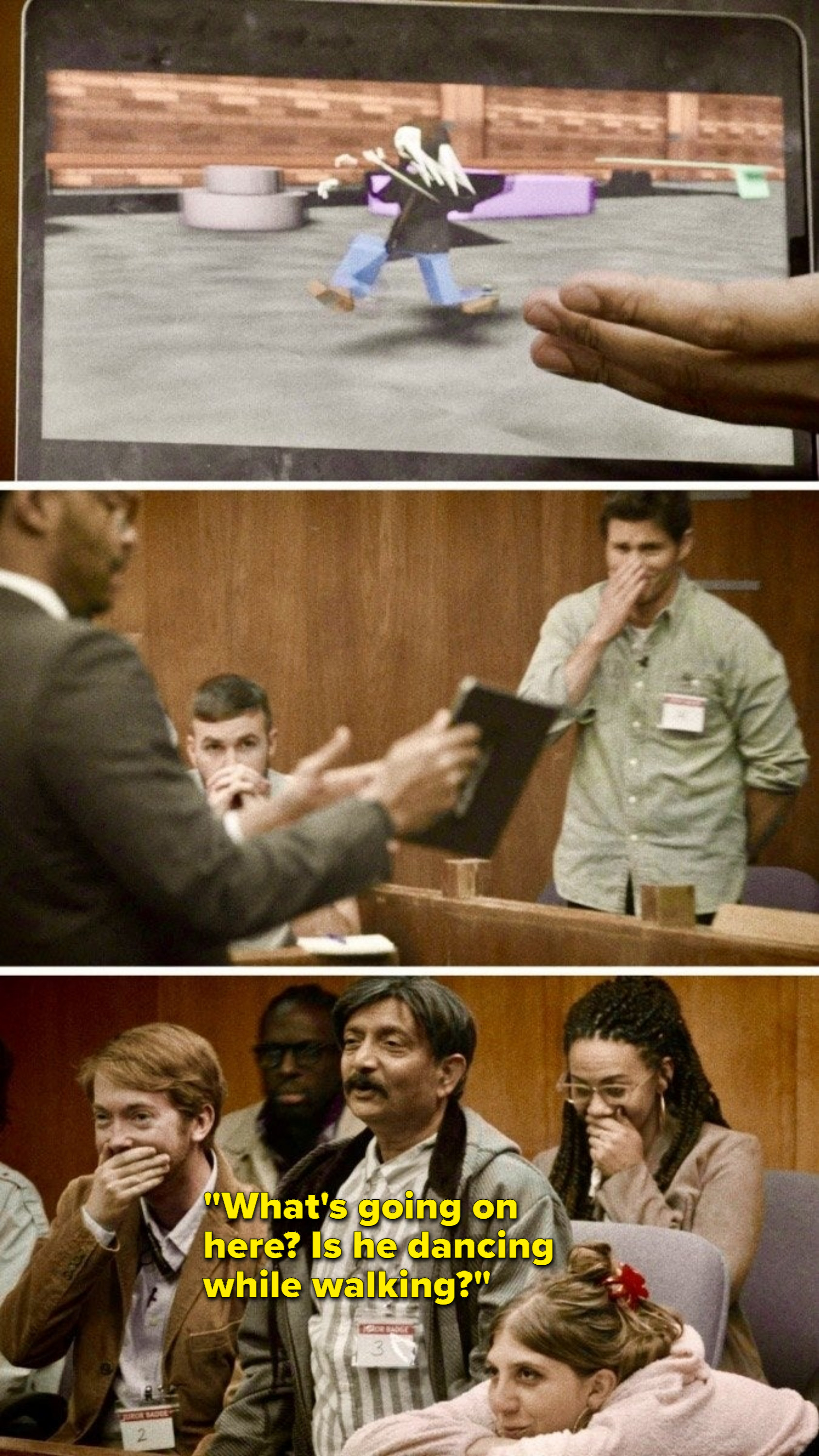 12.
When food was a focus for the jury.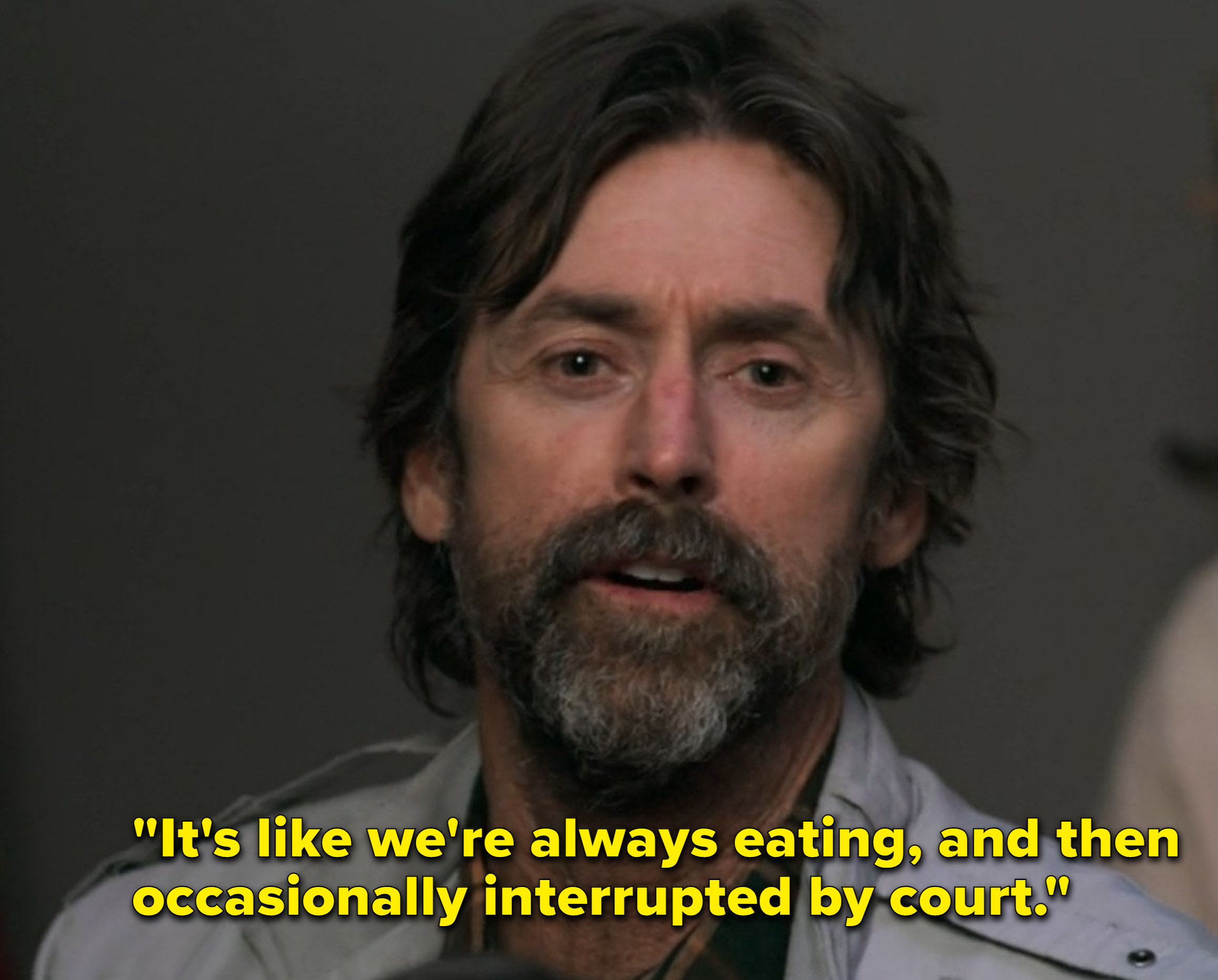 13.
When Todd (David Brown) tested out several unique inventions, including chair pants, aka chants.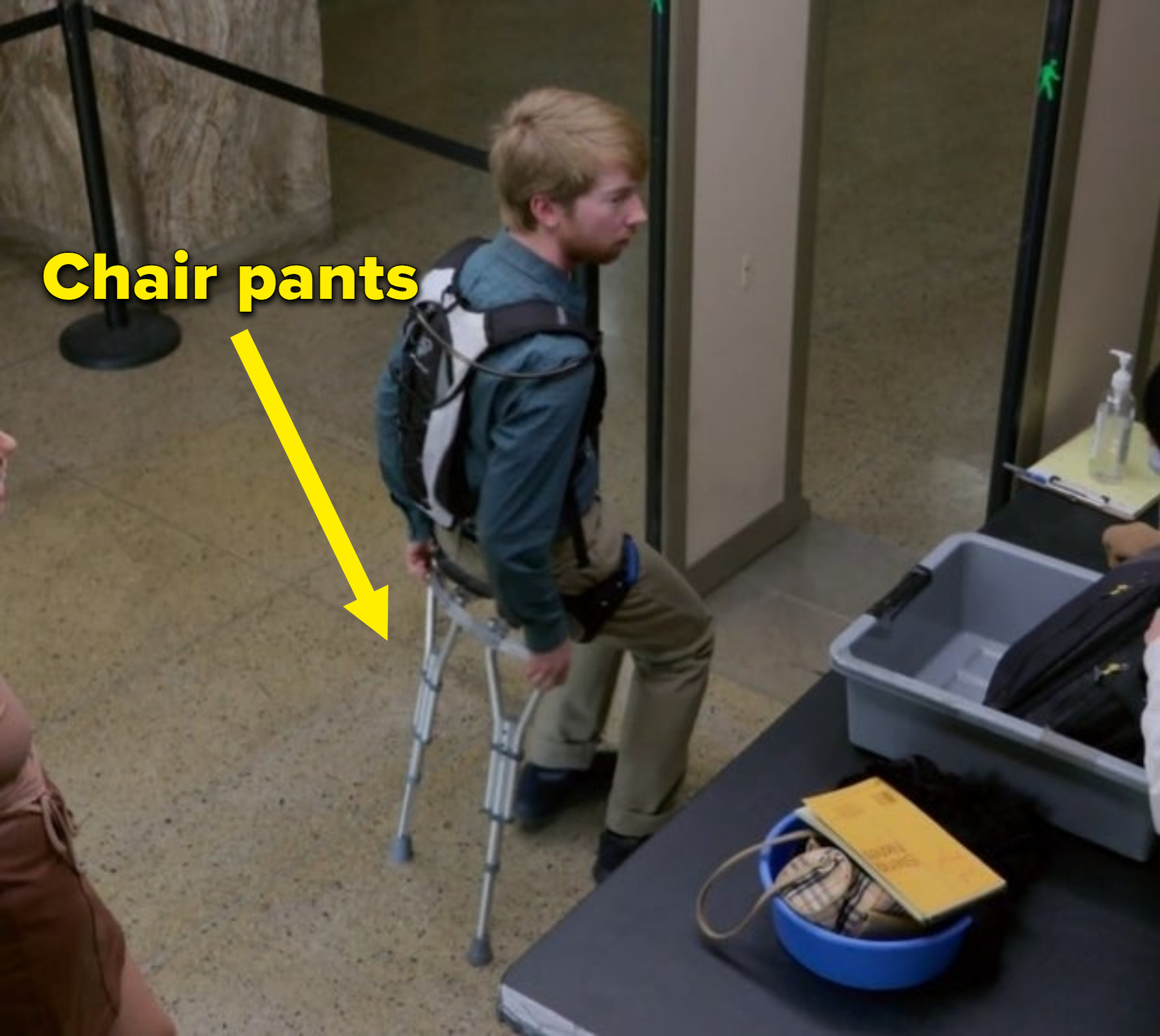 14.
When Jeannie heard that Noah's girlfriend, Heidi, was on vacation without him, and she questioned Heidi's honesty.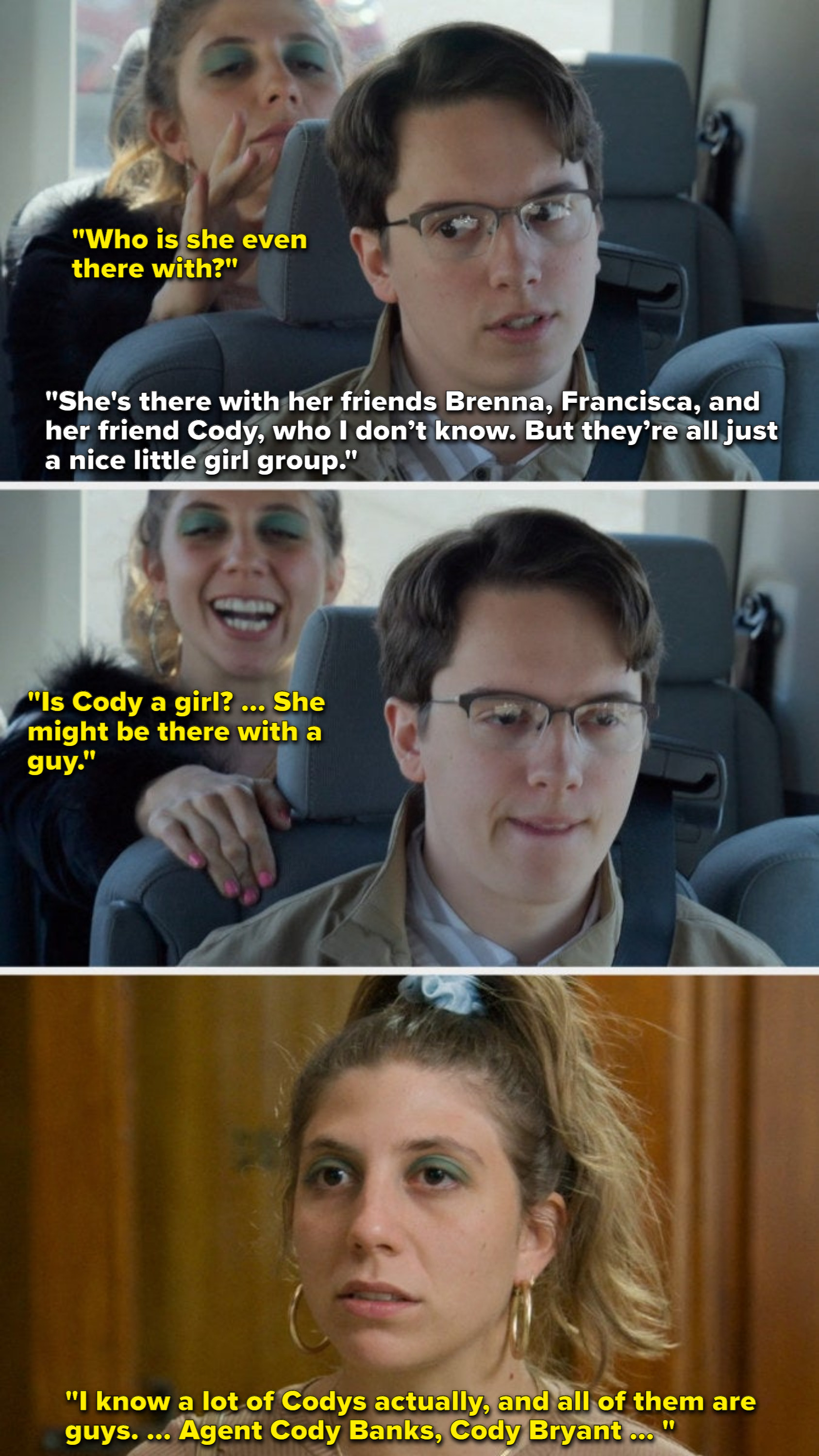 15.
When Lonnie got moved up from alternate juror to juror, and he really got into the case.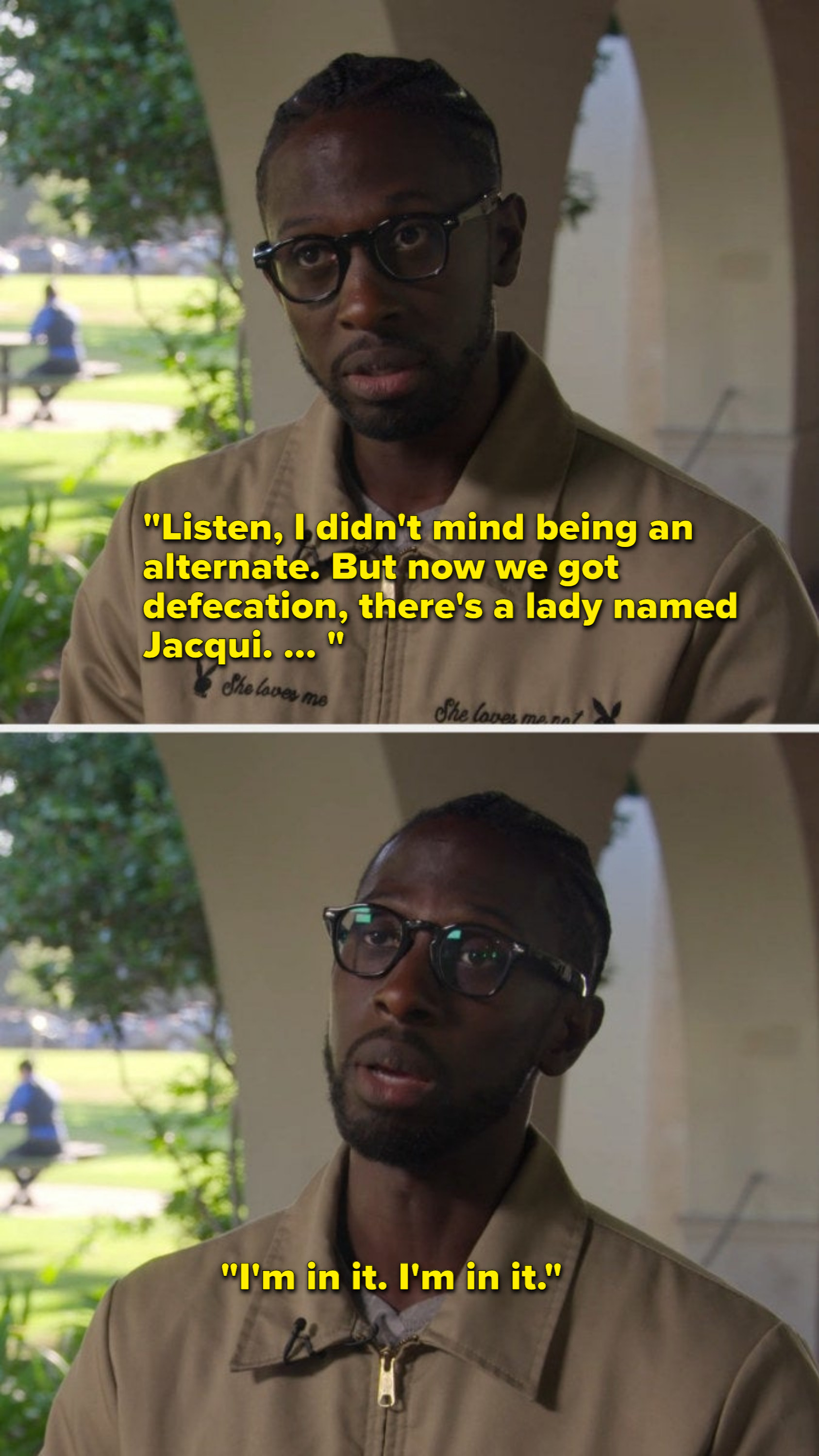 16.
When the case just wasn't captivating enough to keep Barbara (Susan Berger) awake (and she denied falling asleep).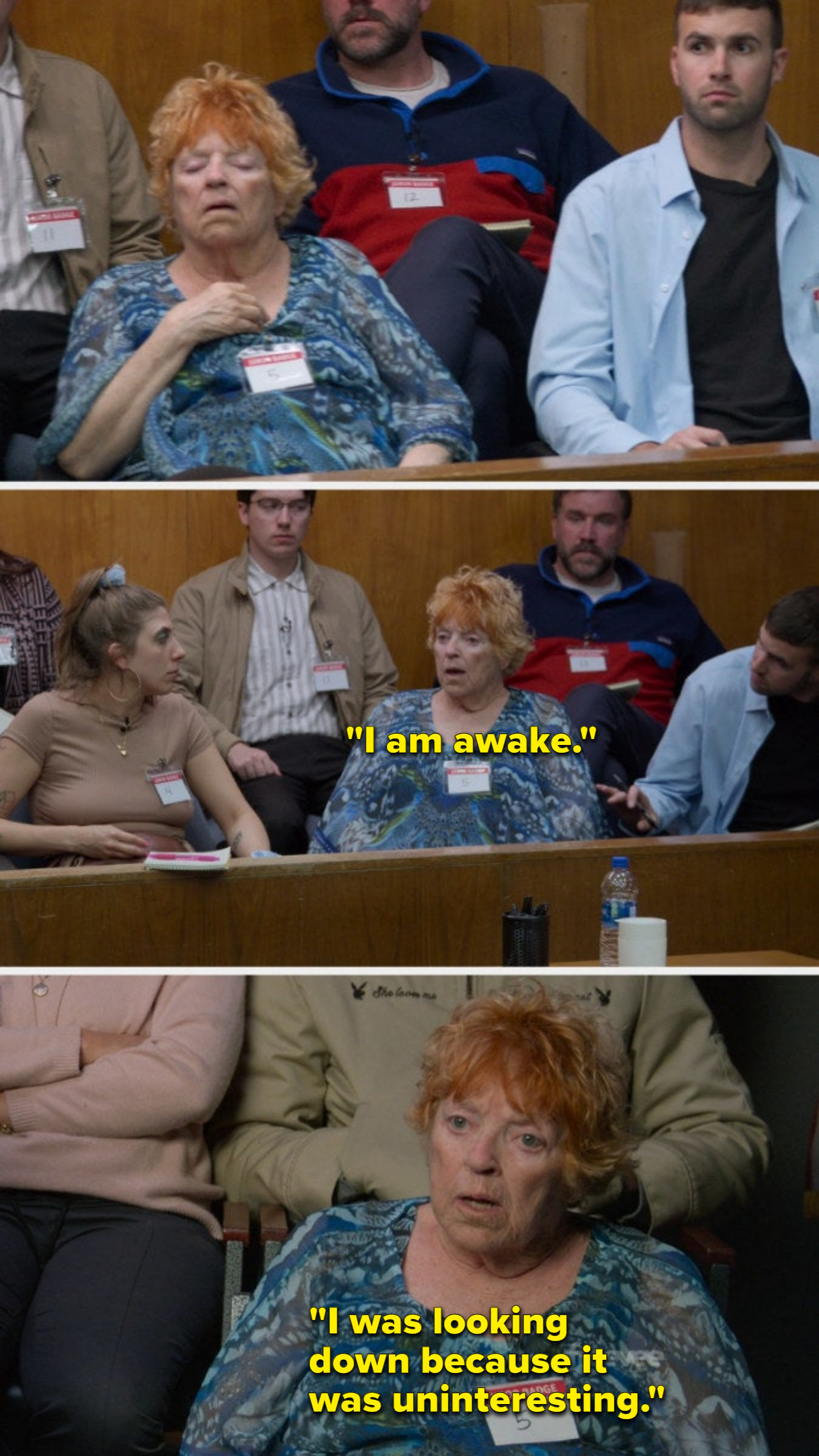 17.
When Genevieve Telford-Warren (Lisa Gilroy), an acquaintance of Jacqui's, offered some insight in court.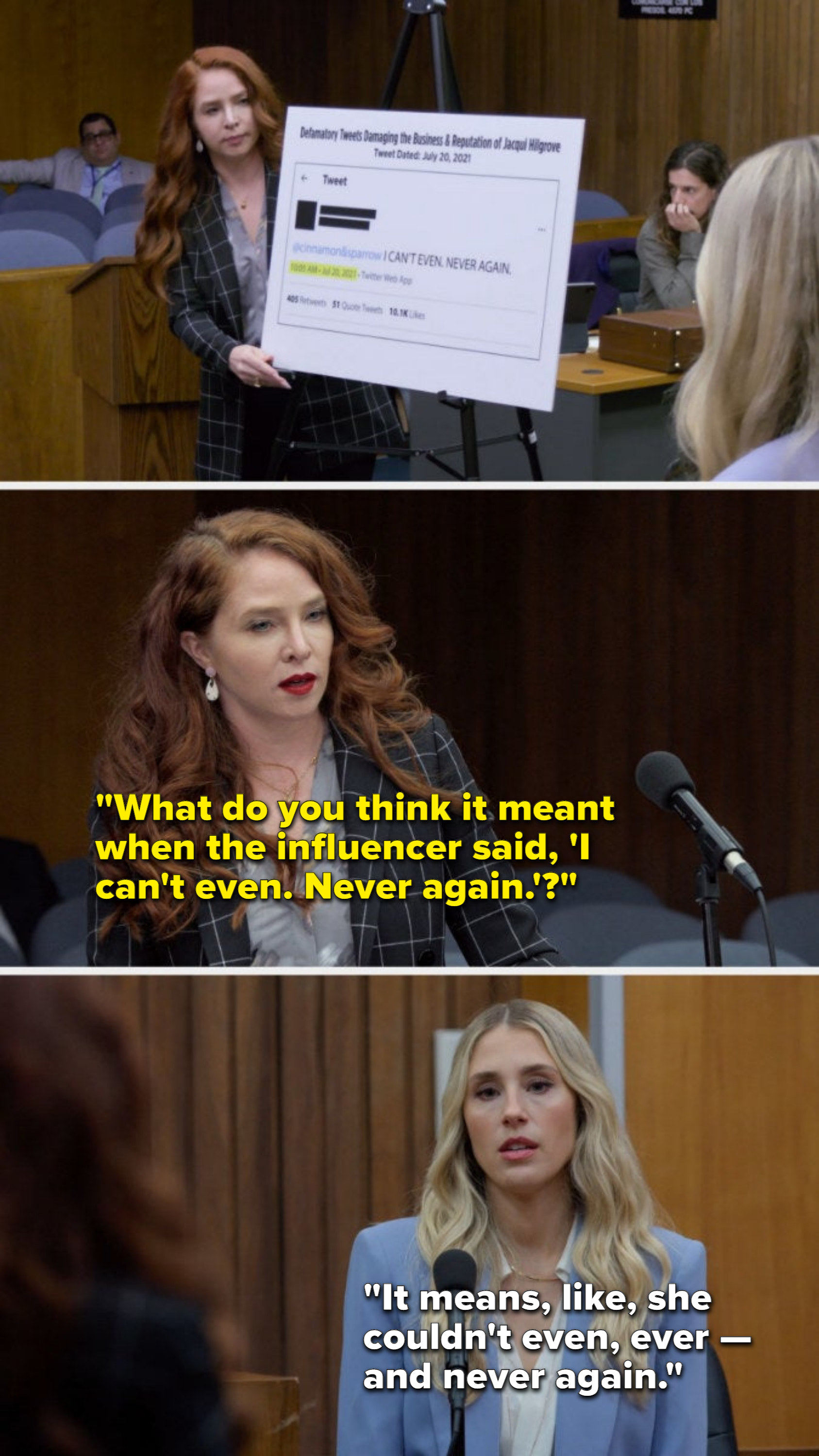 18.
When Barbara had a sweet craving.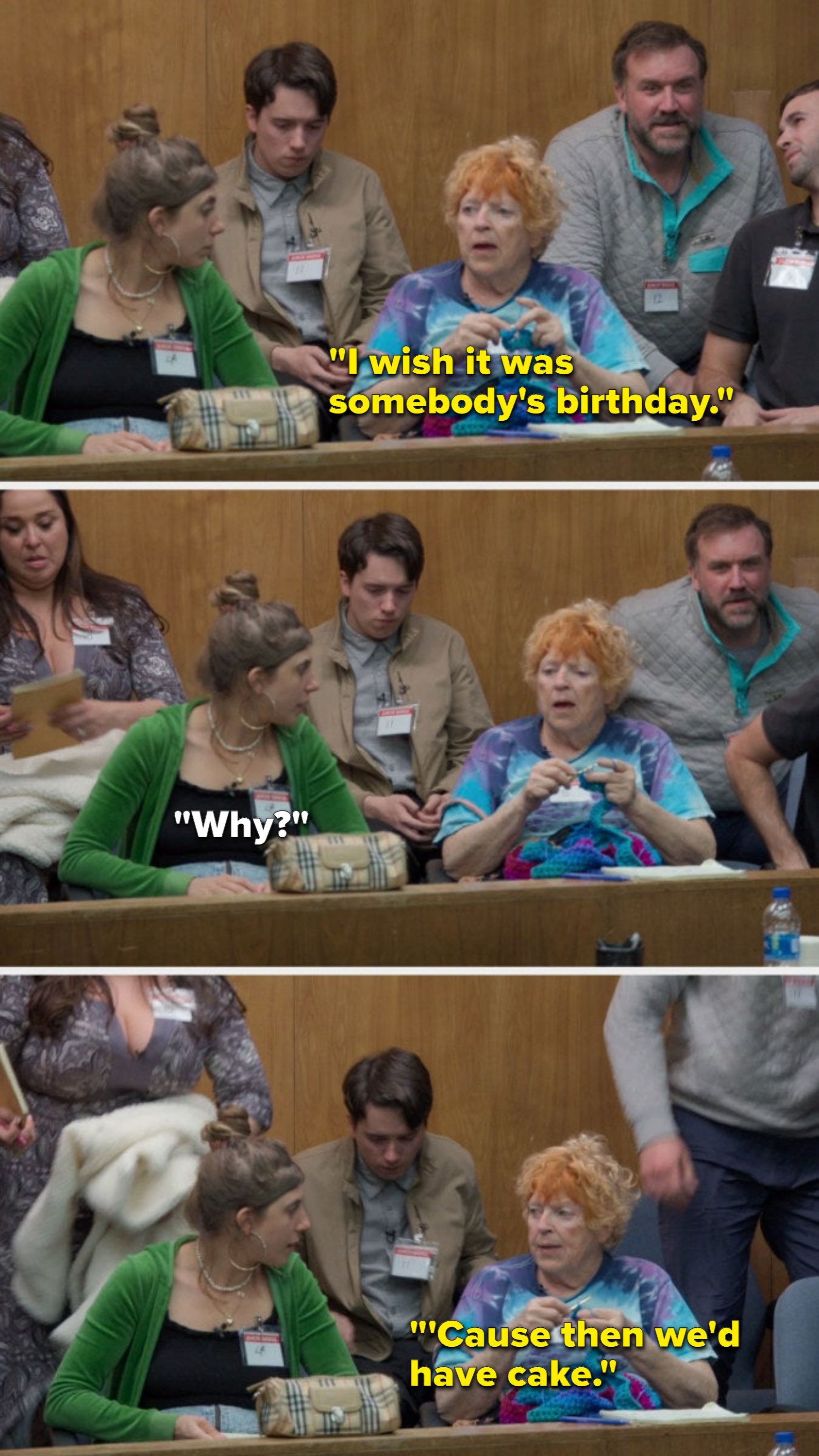 19.
When James immersed himself in the Lone Pine character of Caleb, an "everyman."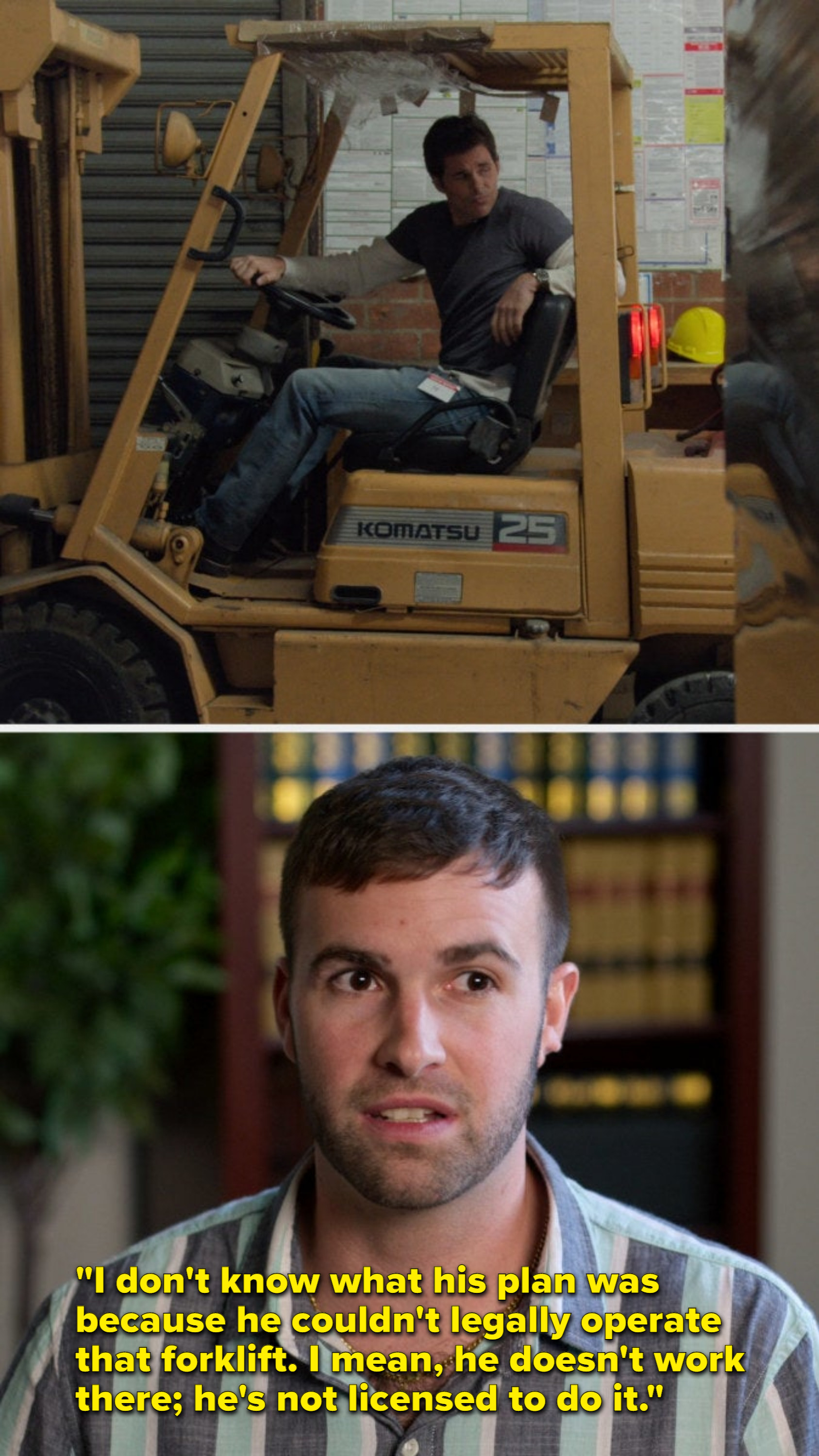 20.
When Ronald beat James at arm wrestling.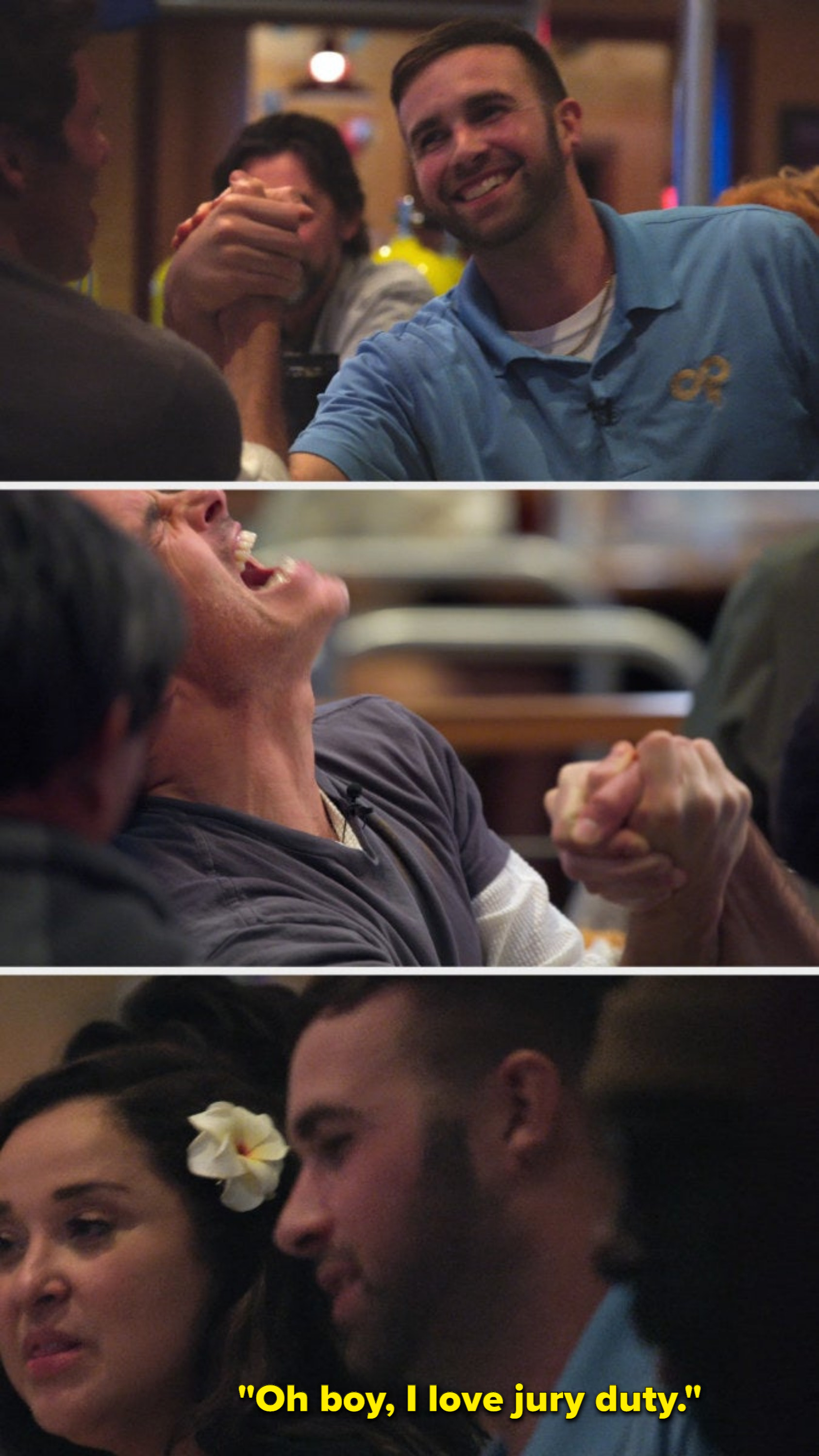 21.
When Ken (Ron Song) spoke his mind.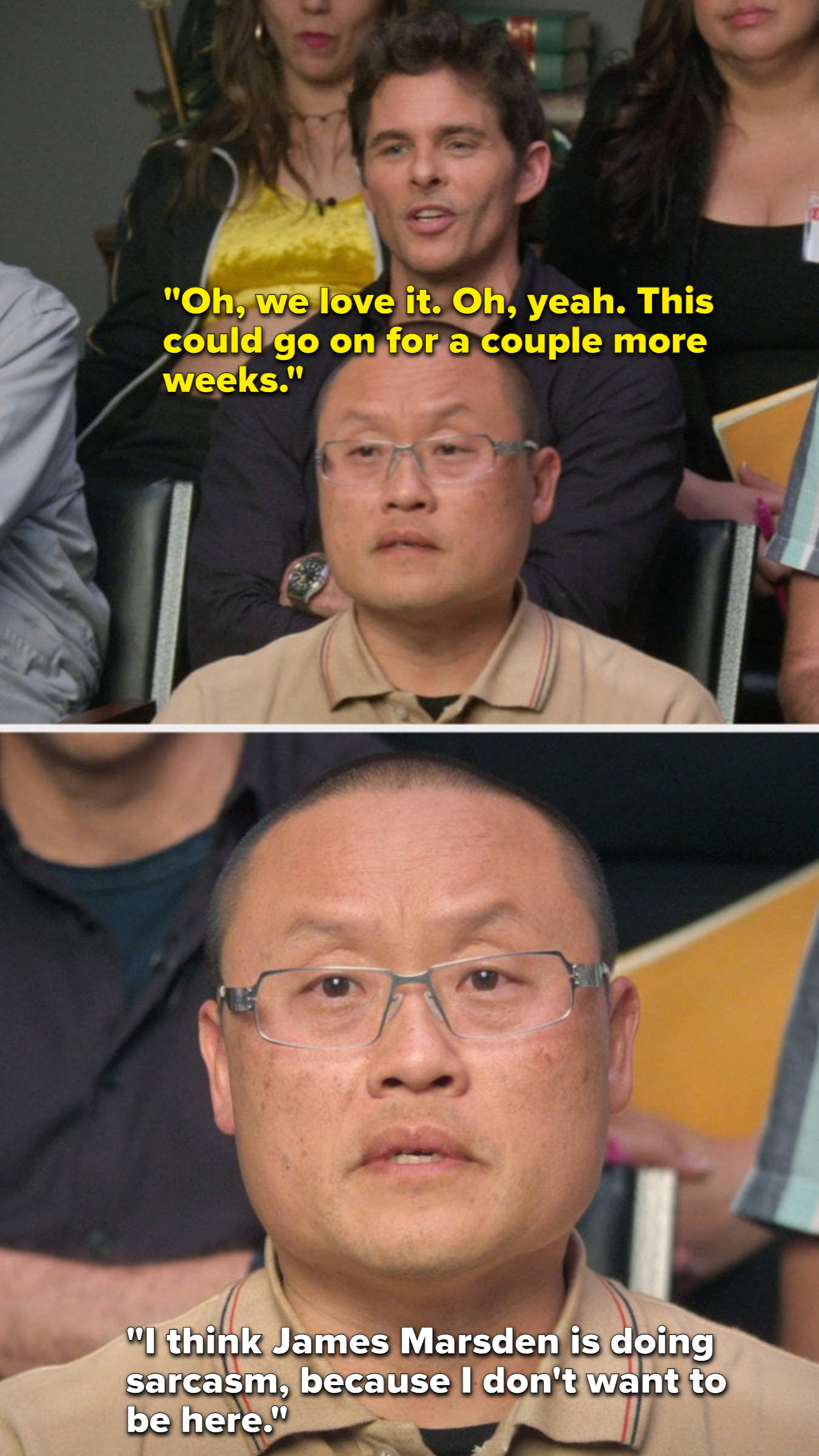 22.
When Trevor decided to represent himself, and he was doing the most.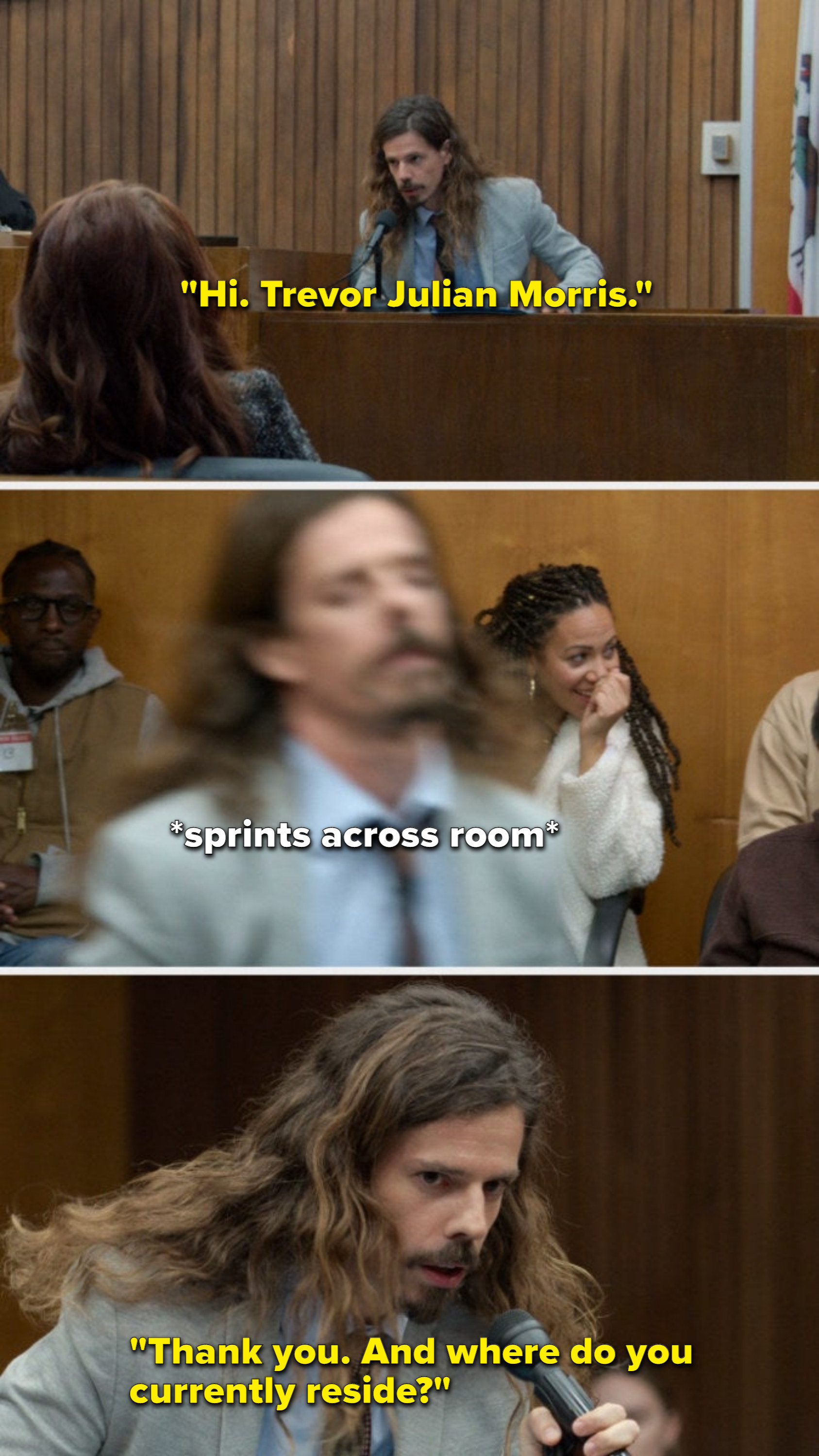 23.
When James didn't get the part of Caleb, and he wasn't pleased to hear who was offered it instead.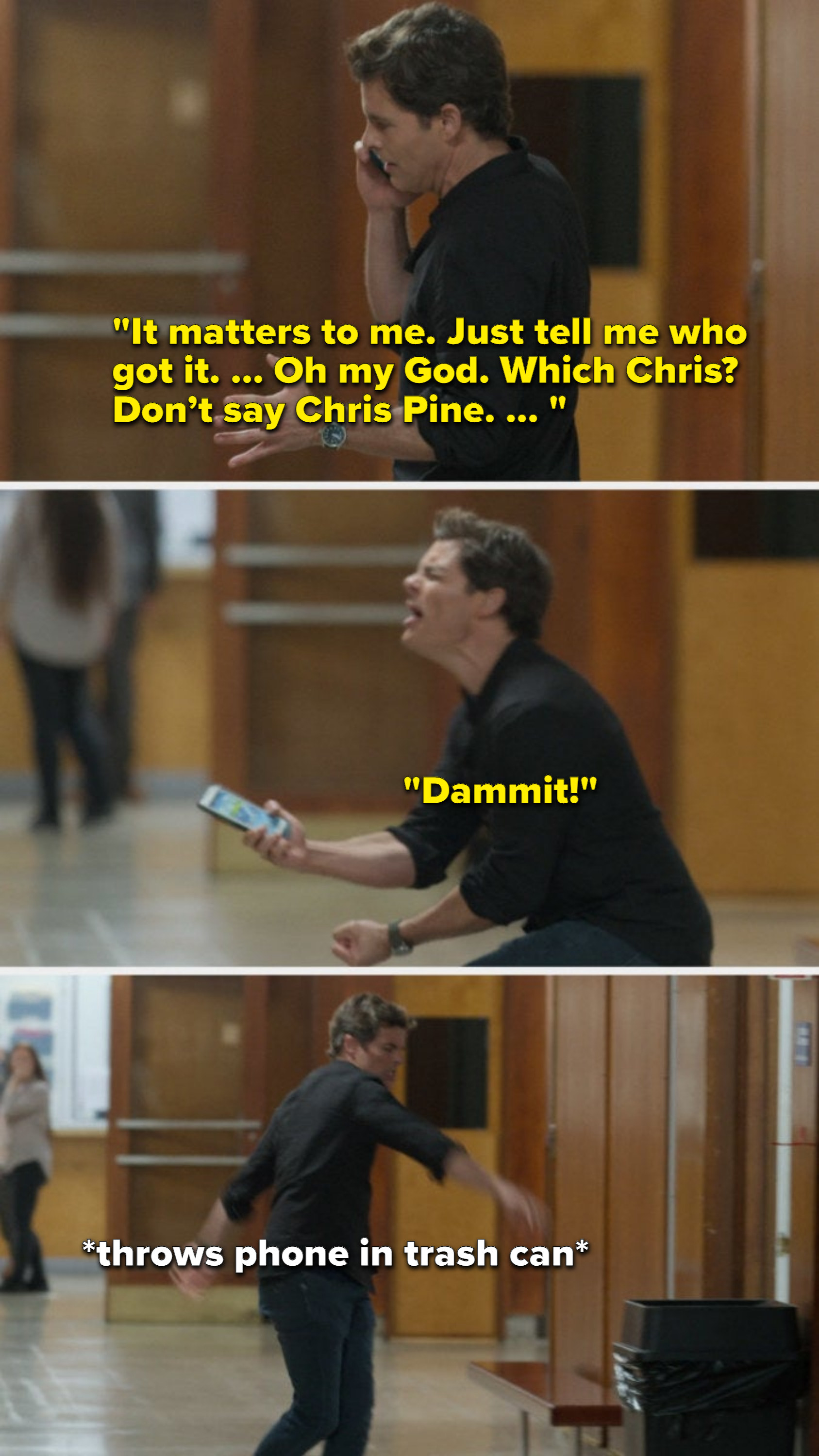 24.
When James had an outburst at a birthday party, thinking it was a show of sympathy for him.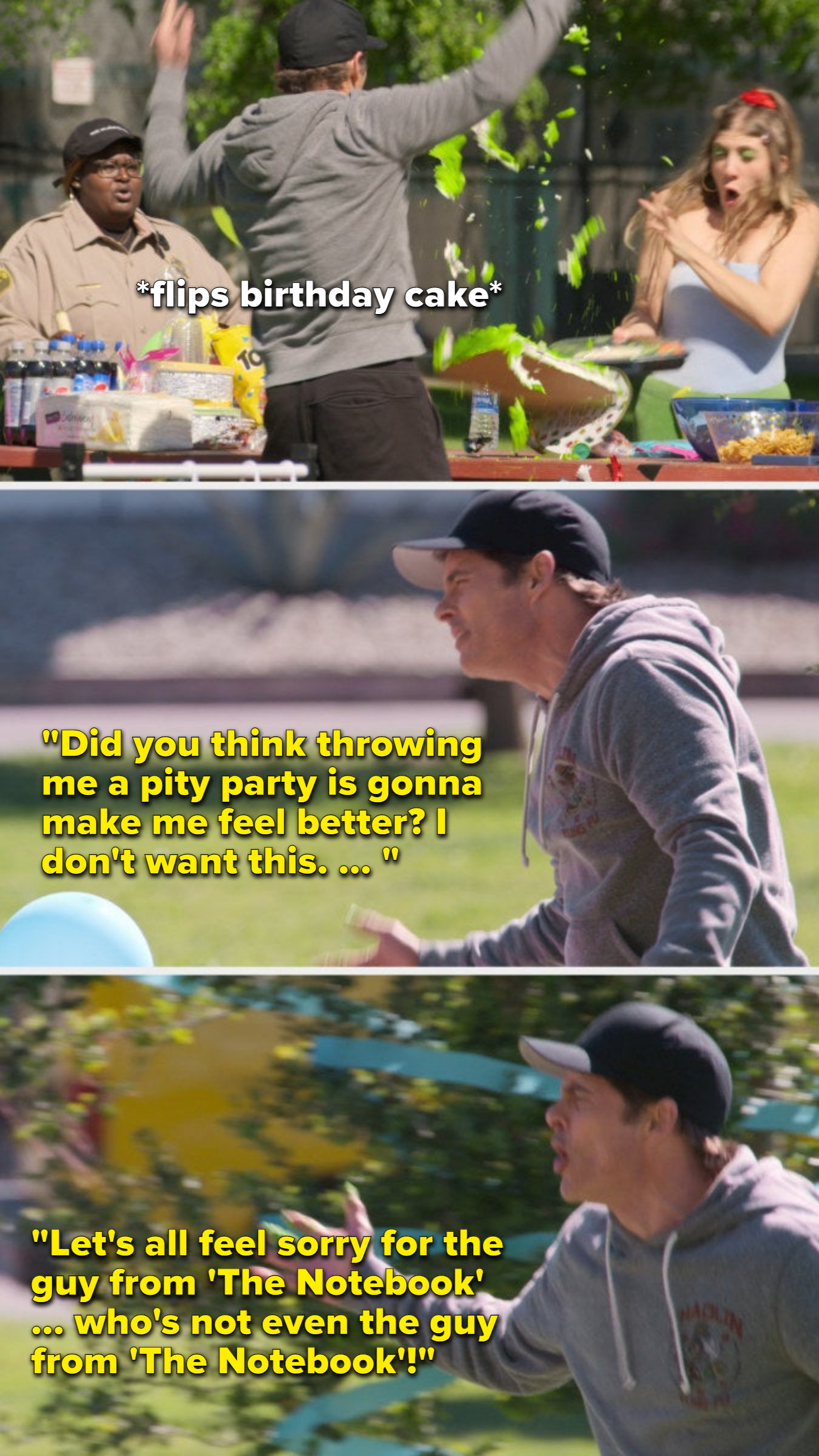 25.
When Jeannie gave her take on the closing arguments.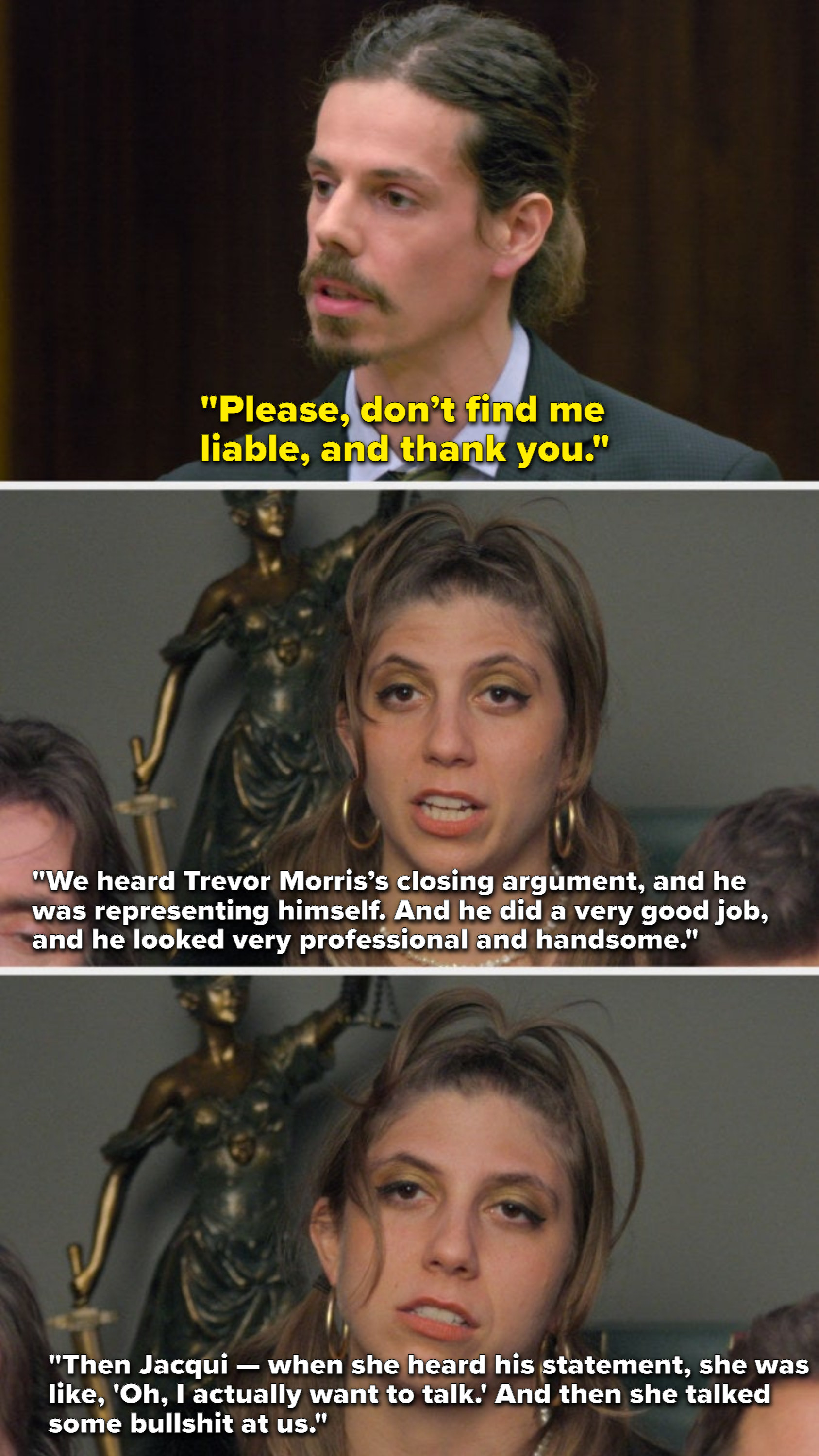 26.
When Inez (Maria Russell) broke down the complexity of Jacqui.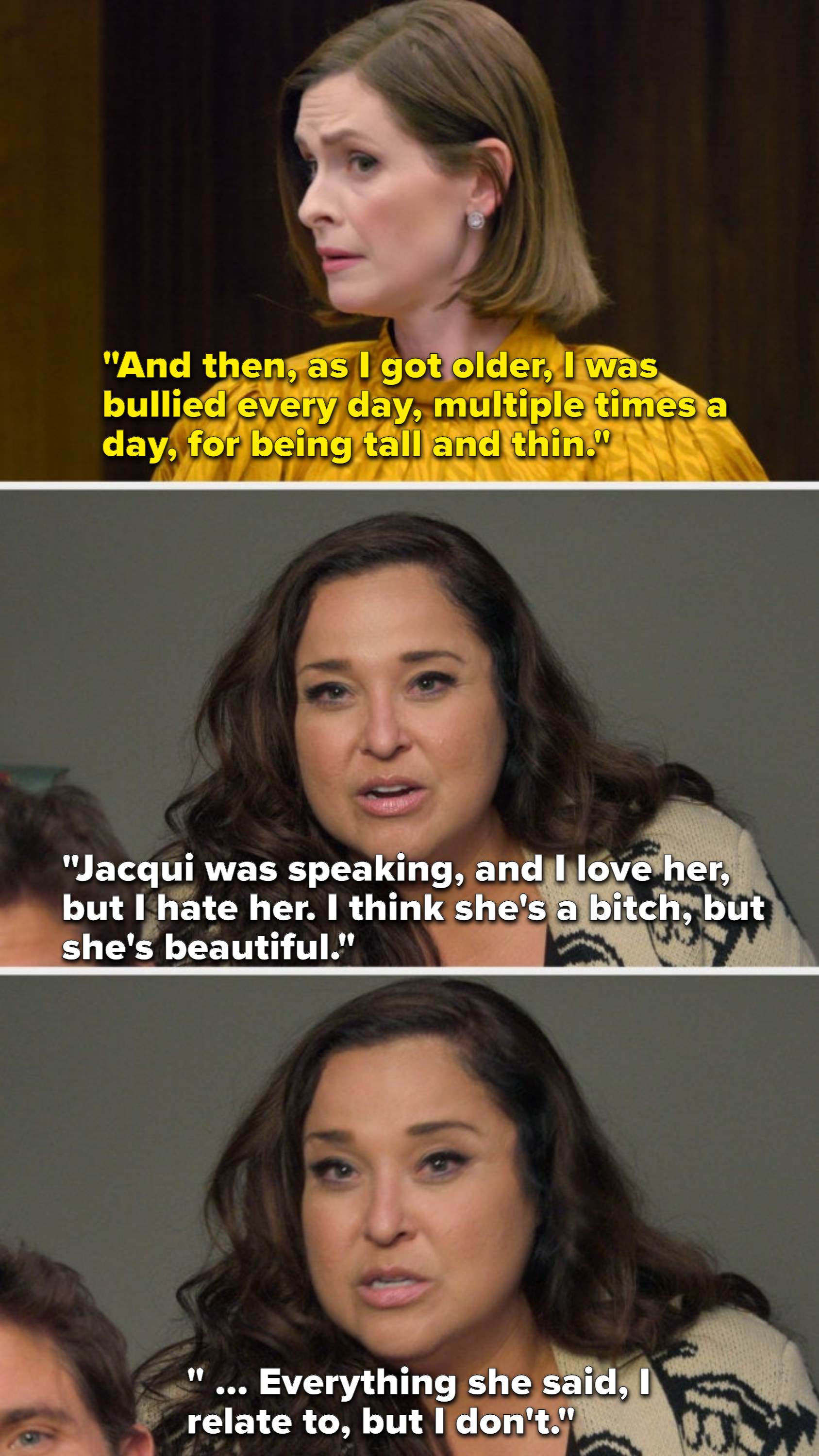 27.
When Noah and Jeannie started dating, and the relationship influenced Noah's outlook.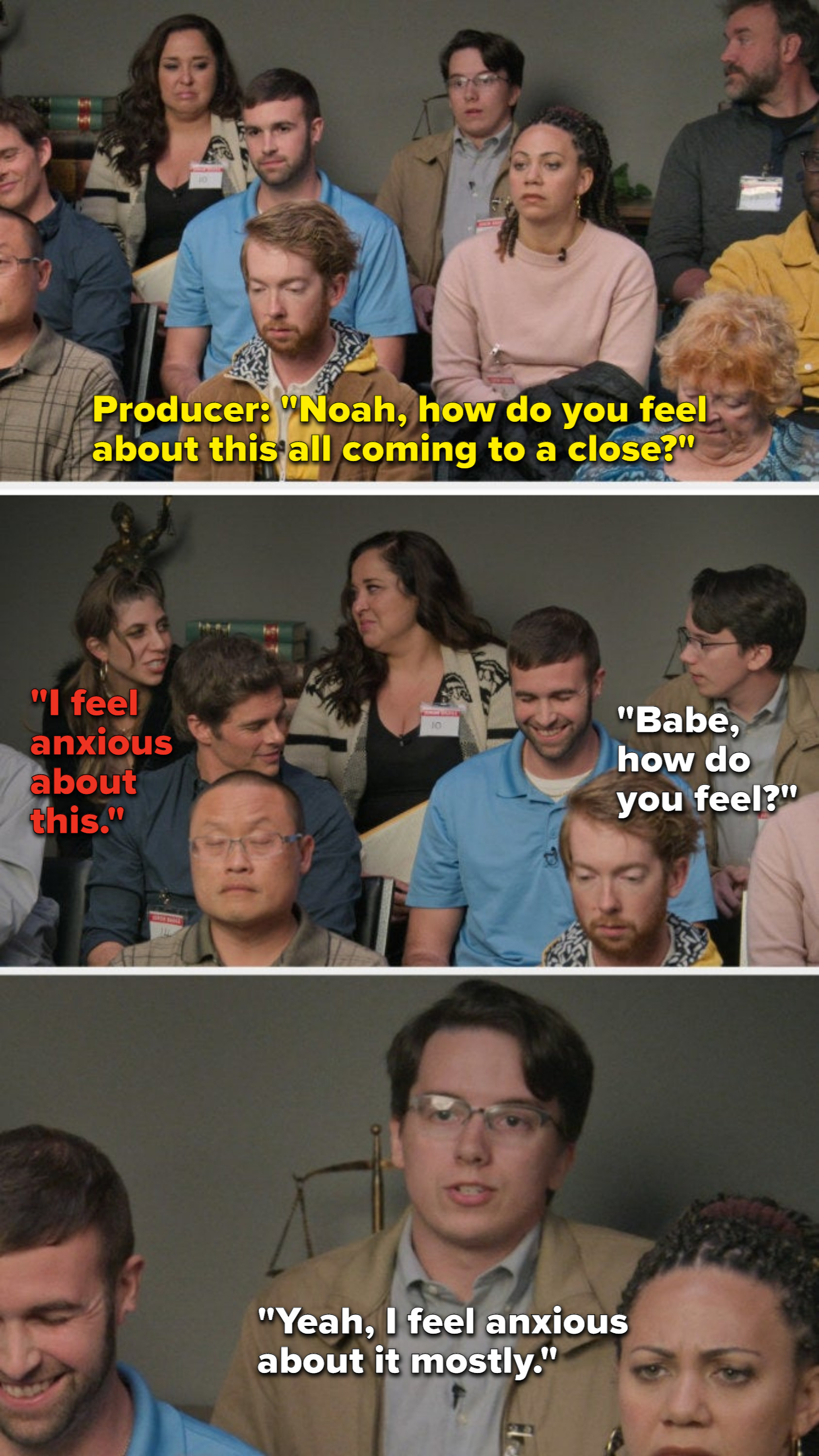 28.
When Inez emphasized the importance of courtroom fashion.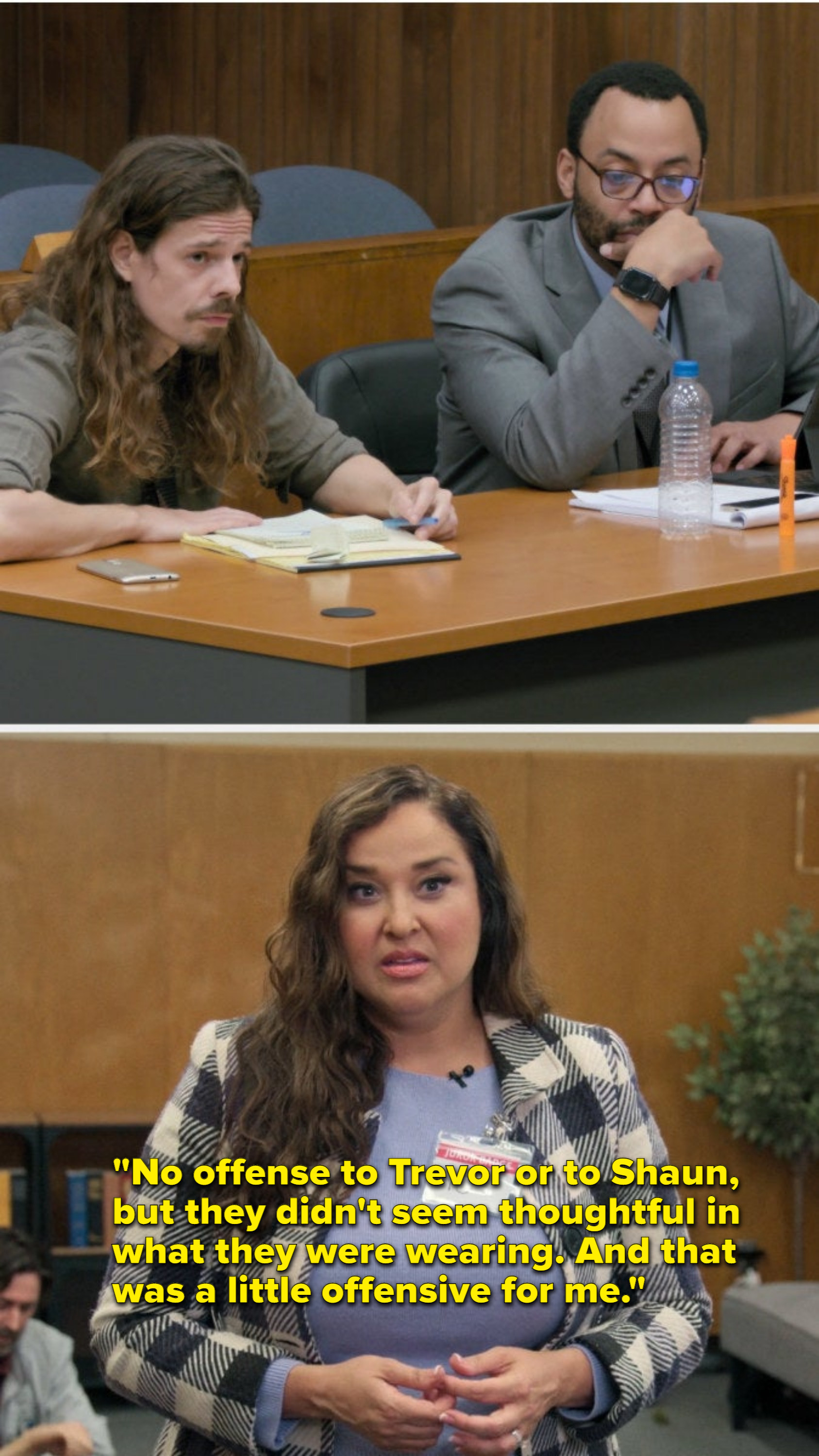 29.
When, at the close of the show, Ronald came to the realization that he could still be summoned for jury duty at any time.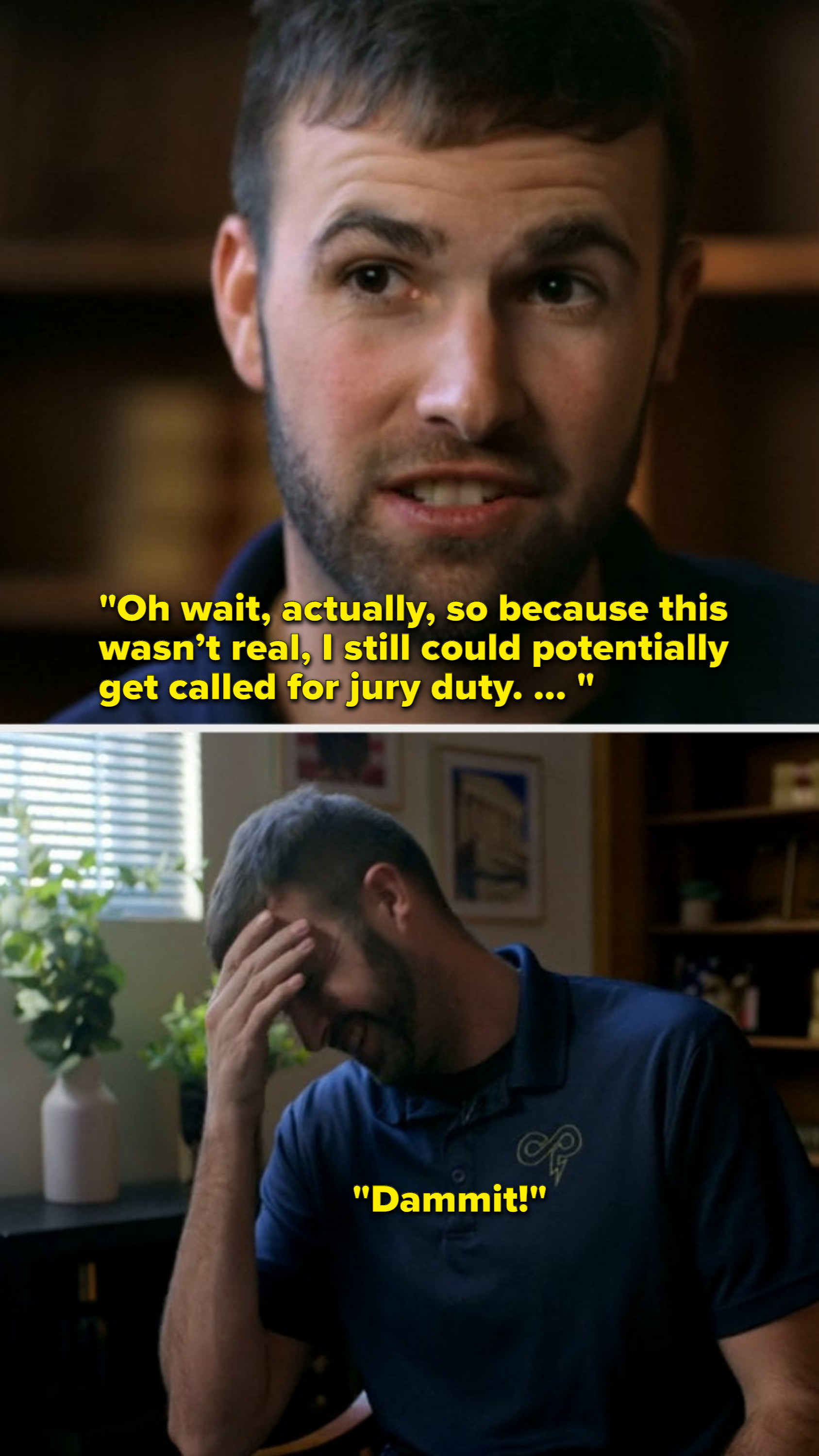 I rest my case! Now, go ahead and watch Jury Duty on Amazon Freevee. (Or rewatch it if you've already seen it, because it really is that good!)