beyonce.com
Learn more about Beyoncé's BeyGood campaign.
twitter.com
Follow BeyGood for more information on Flint and other great causes.
Super Bowl 50, the day everyone had been preparing for all week. The unforgettable halftime show by Coldplay, Beyoncé and Bruno Mars. With no surprise, Beyoncé did what she normally does. Deliver a kick ass performance that causes any individual to lose every breathe in their body. After, her breathtaking mini-concert she announced she was going on tour.
As one does after this news, researching anything and everything about her "Formation World Tour," was top priority. Soon, information about her efforts with Flint would appear.
Flint is a city in Michigan with poverty, a low employment rate and people most importantly. In 2013, the population was 99,763, a significant drop from 1990 population count at 141,553. Flint is currently going through a detrimental water crisis. For over a year this city has been supplied with hazardous water. Even when the water was stated to be harmless, it contained lead. Lead poisoning can cause mental and physical health. It can be extremely harmful amongst children. Causing this issue to require more than clean water assistance but also aid for long-term growth and education.
Beyoncé has such a huge (heart) following and reminds us why we love her so much. She constantly brings awareness to the topics not everyone is comfortable discussing. With her #BeyGood campaign she is partnering with the Genesee County's United Way to continue their great efforts to supply the city with clean water. Another partnership includes Community Foundation of Greater Flint to focus on future development, nutrition and more.
To find out more information follow @BeyGOOD on twitter or go to http://www.beyonce.com/beygood/. Her Formation video is evidence she's the worlds most flawless content creator who combines her passion for music with her passion for people. What did you think of her Formation video and the New Orleans references? Will you be helping Flint, Michigan?
@BeyGOOD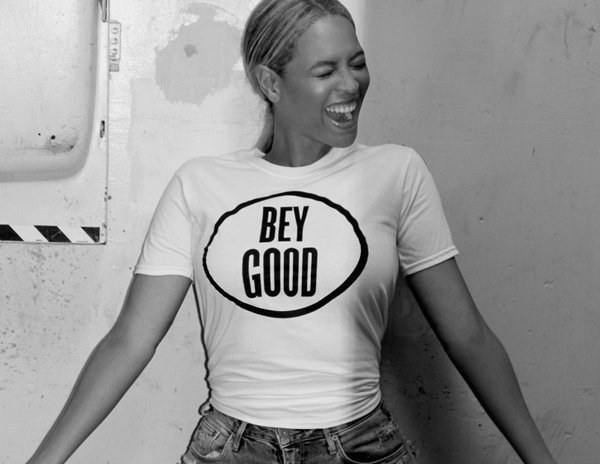 This post was created by a member of BuzzFeed Community, where anyone can post awesome lists and creations.
Learn more
or
post your buzz!