The Ranking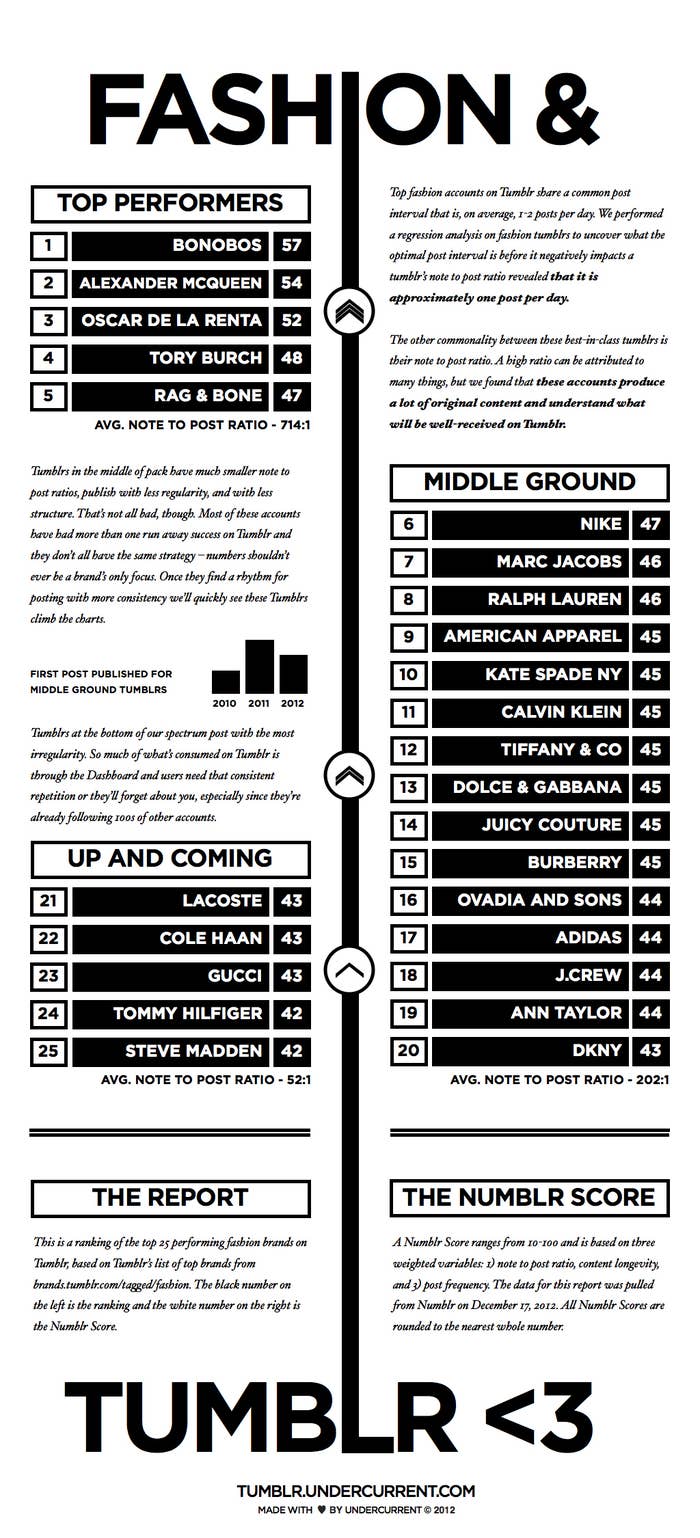 Methodology
A Numblr score is made up of three weighted variables that end up placing a Tumblr account on a scale from 10-100. We capture every post a Tumblr has authored to calculate the score. For the purposes of this report, we rounded scores to the nearest whole number.
The most influential variable is a Tumblr's note to post ratio. We look at all of the posts that are originally authored by the Tumblr account and then calculate an average; reblogged posts don't count toward the ratio.
The second variable is content longevity. There's some nuance to it, but what we're doing is calculating the distance in time between when a post was first authored and when it received its last note. The longer that distance is, the better.
The third variable is the post frequency of a Tumblr. We calculate the time between each post and average it out across the Tumblr's entire history to calculate a post interval. You can probably guess that there's a sweet spot here. Post too frequently and you're more likely to underperform because you won't get as many notes per post. Post too infrequently and you've got a stale presence that people don't recognize in their Tumblr Dashboard.
Finally, we look at the entire system's performance (every account that's been added to Numblr) and score an account relative to how well all of the other accounts are performing.