News Flash: Bad Luck Brian didn't really have THAT bad of luck. And that stock image with a little text thrown on top to make you giggle—not real either. In case you hadn't noticed, the majority of memes, created with the intent to make you laugh, don't really depict reality in the most accurate way. But in case you were doubting the validity of some meme-information, Instagram has employed some third-party fact-checkers to help you out. Here are some hilarious examples of how hard fact-checkers are really working.
2.
The post that inspired this thread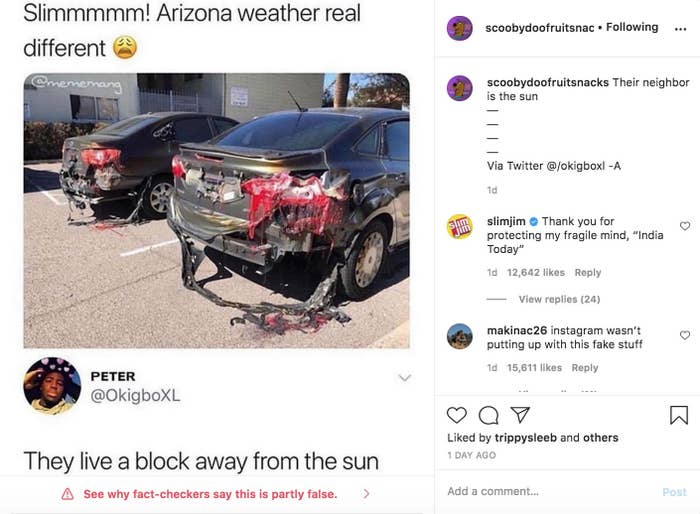 3.
Memers have even deliberately put fact-checkers to the test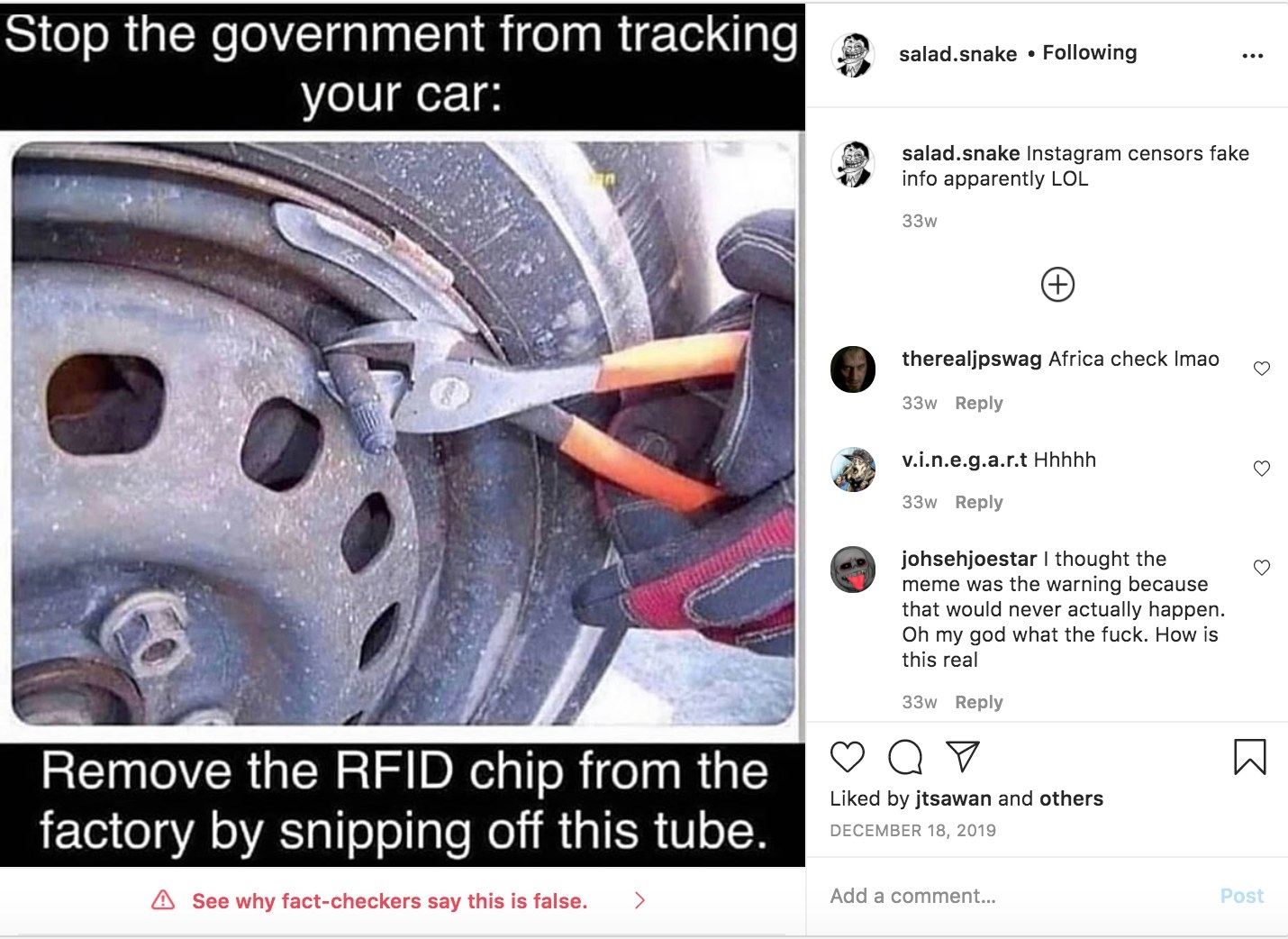 4.
And of course, the Epstein conspirators had to get a hand in the game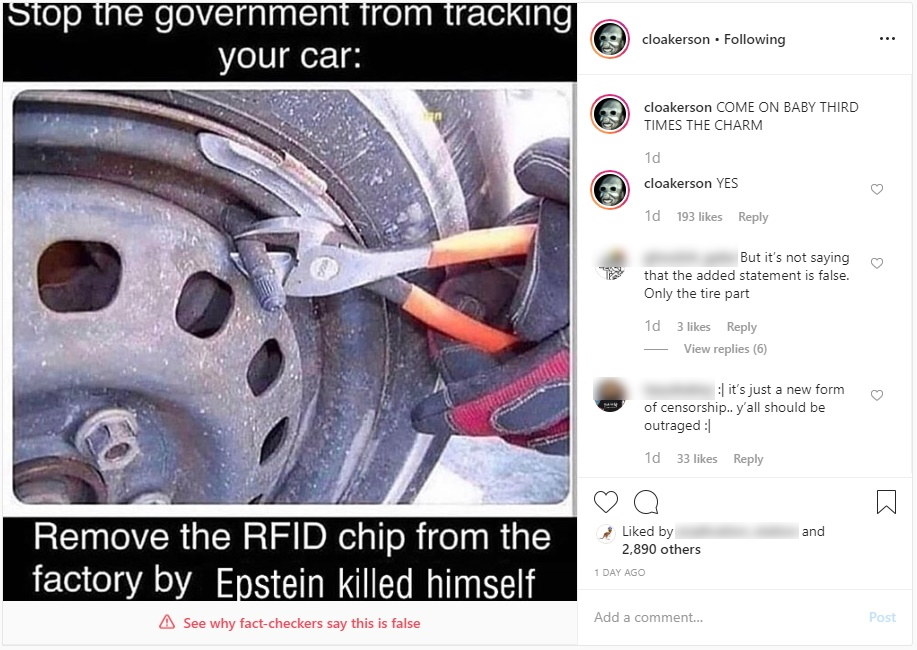 7.
Apparently National Geographic didn't name a meme as their "Picture of the Year"...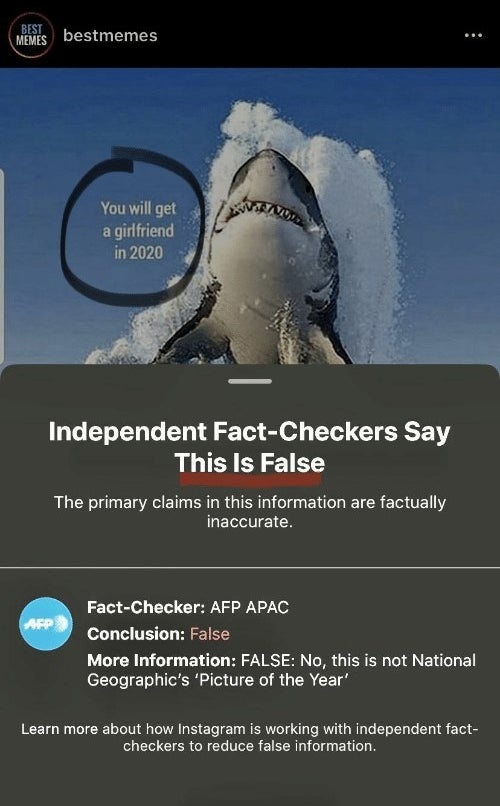 8.
Have no fear, emoji-meme misinformation is being combated as well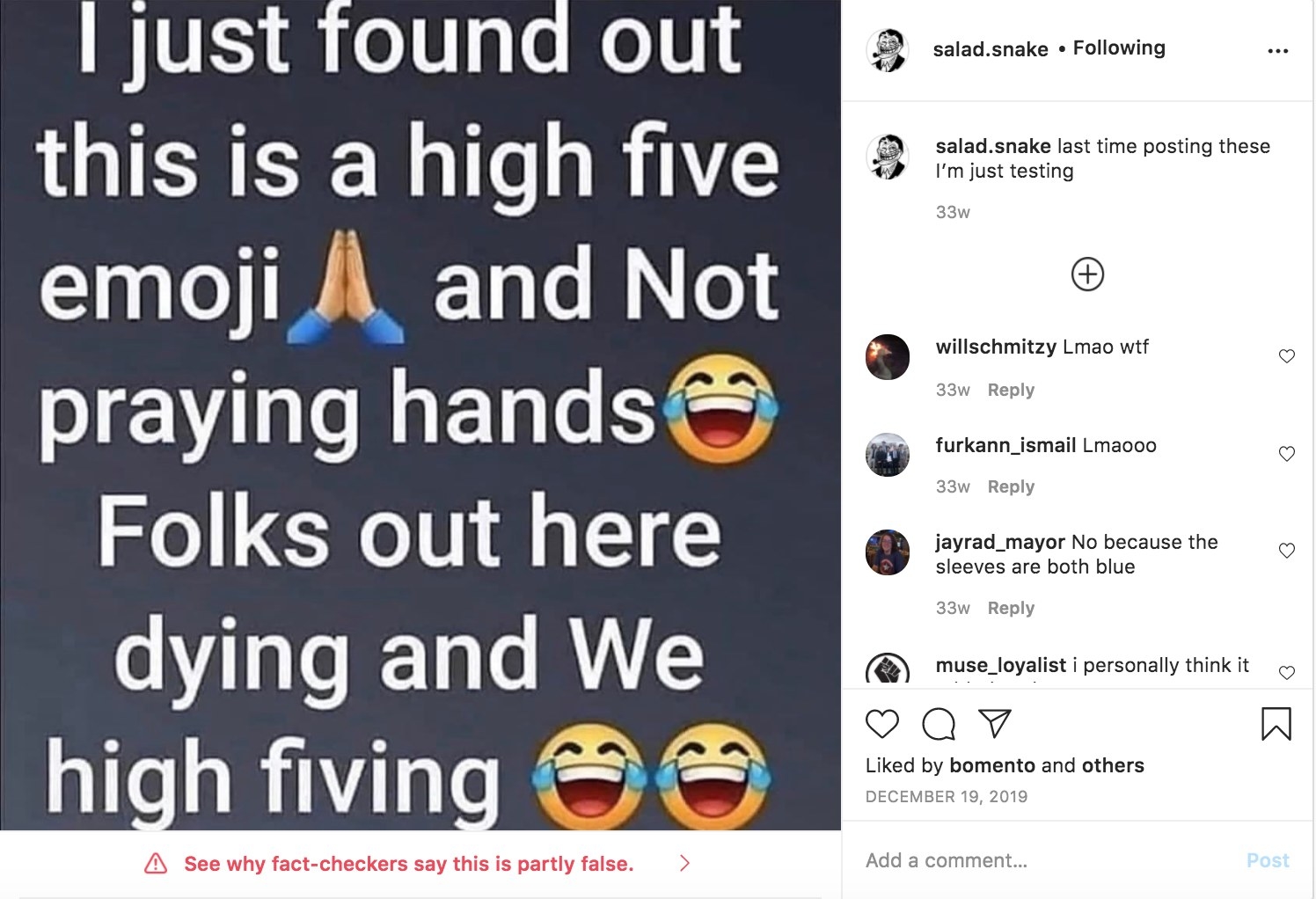 9.
And lastly, the most disappointing falsity of all: Elephants don't actually think humans are cute