1.
Ivy falling down a windowsill is definitely something to envy.
2.
Or this cranberry-colored kitchen? Yes, please.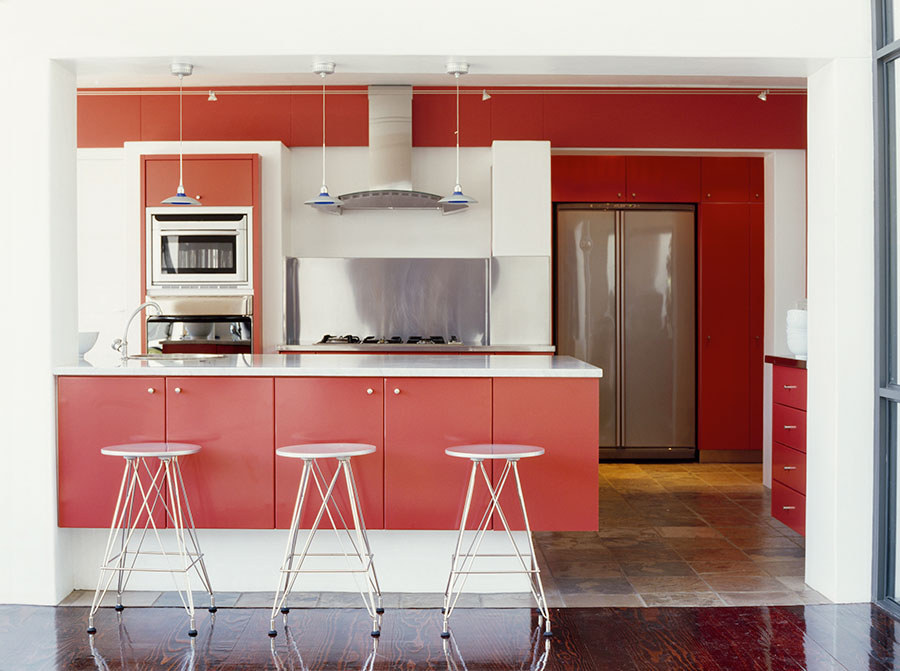 3.
A huge wood communal table? Drool.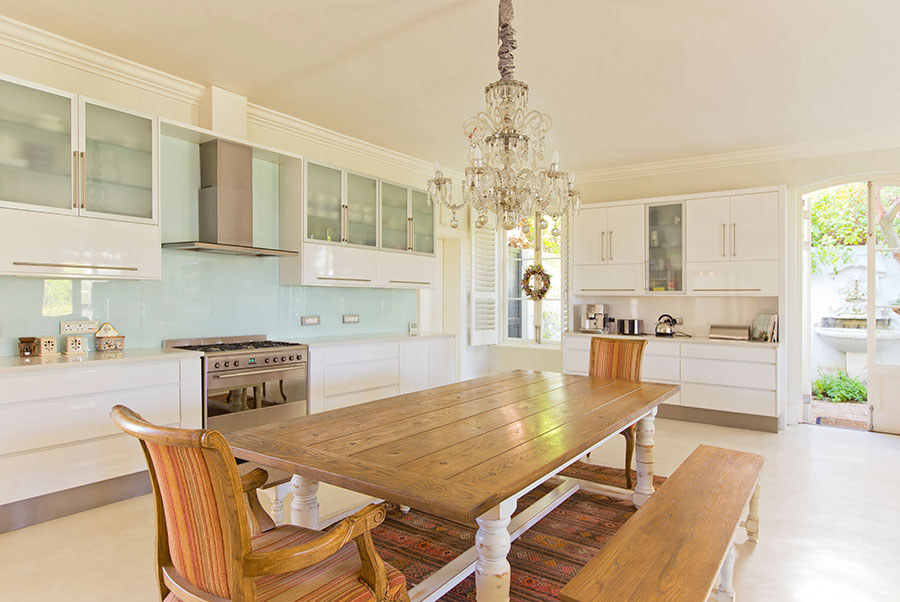 4.
And an antique-looking butcher block table? Perfection.
5.
We wonder if we could fill a house with those hanging chairs...
6.
...and these neatly hung-up utensil sets look simple and beautiful: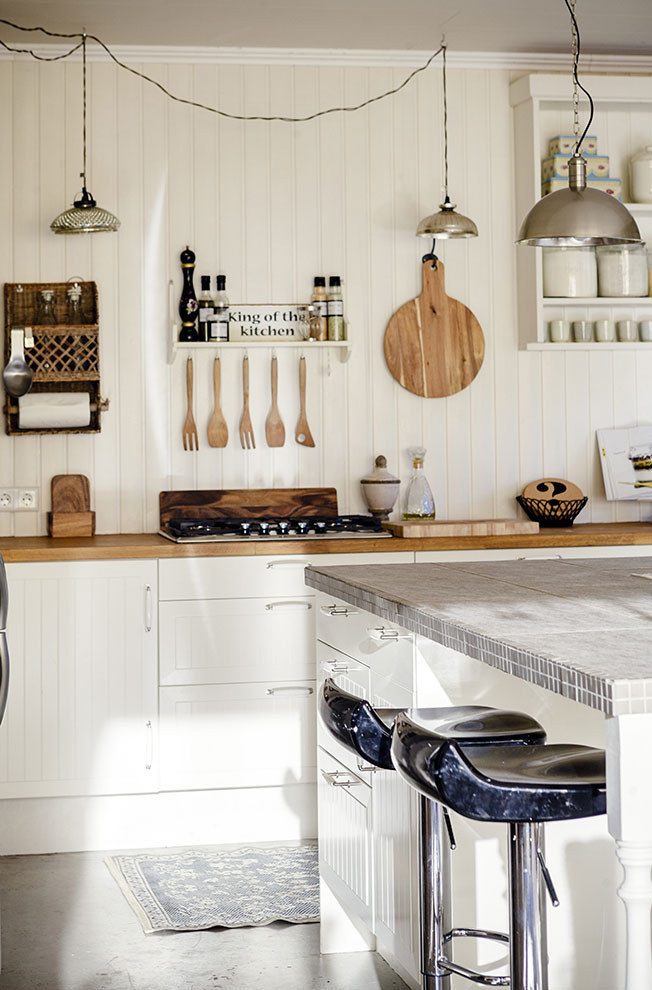 7.
Unfinished wood and metal? AND that staircase? Oh my!
8.
This quaint country kitchen is so sweet.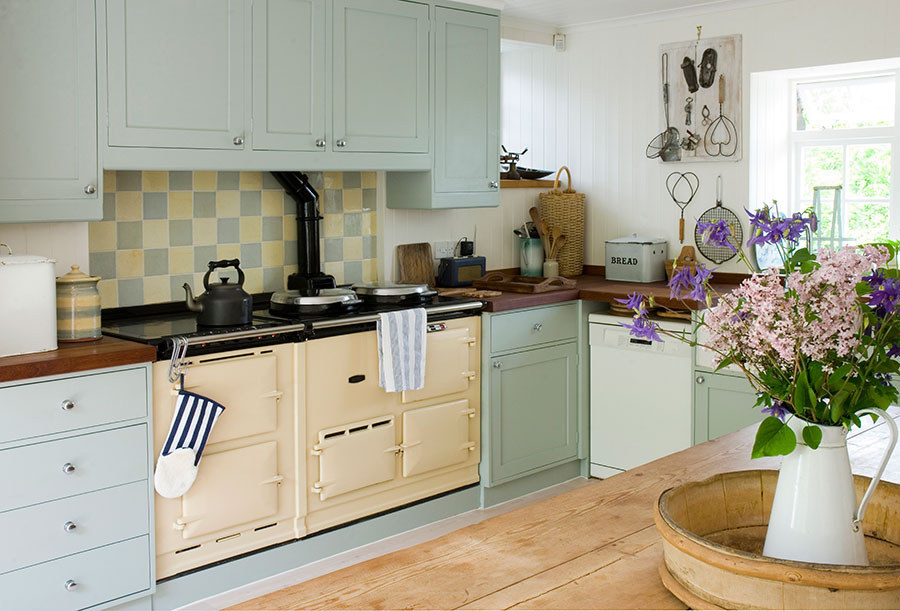 9.
Natural light and those chairs? Amazing.
10.
An all-white kitchen overlooking the beach is what dreams are made of.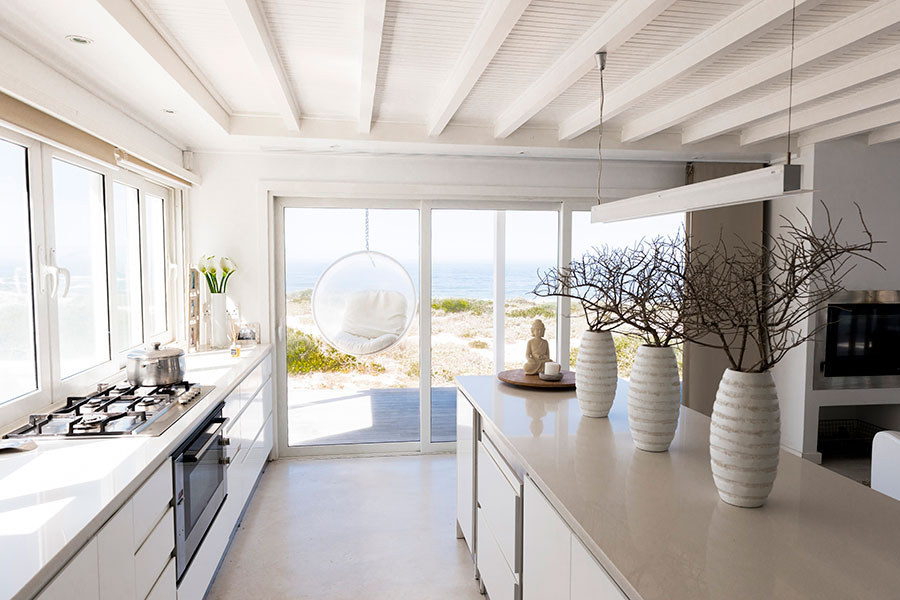 11.
As is this light fixture and rug: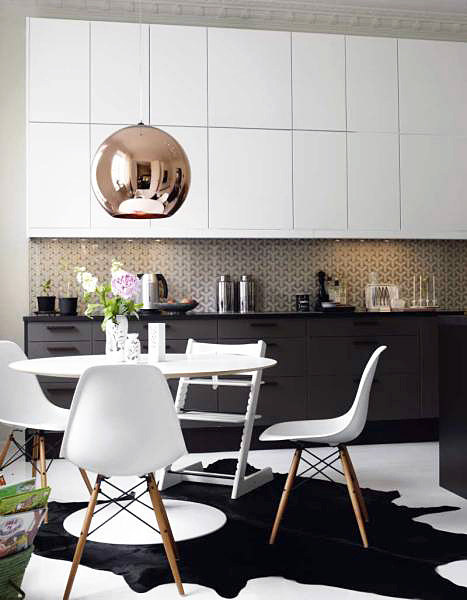 12.
And this color? The best. Now go forth and be bold!