Bacon Jalapeño Corn Dip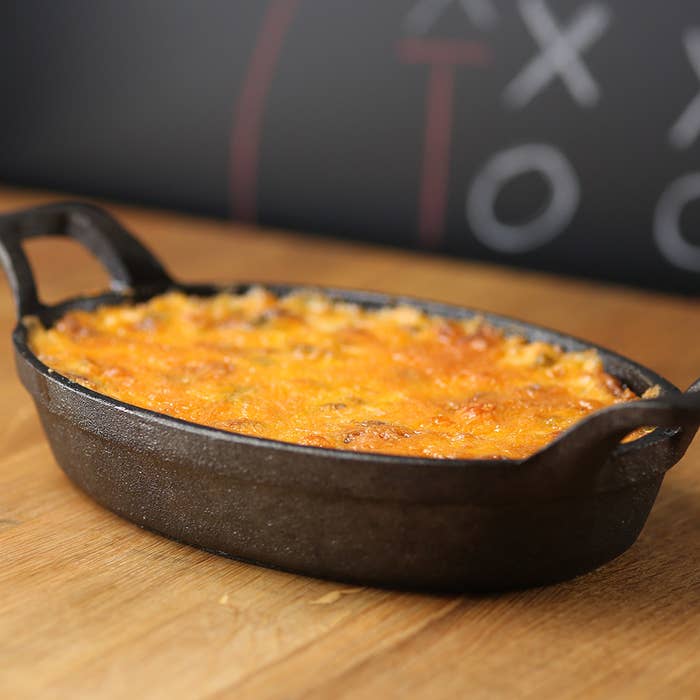 INGREDIENTS
8 ounces cream cheese, softened
16 ounces sharp cheddar cheese, shredded and divided
1 can Del Monte Whole Kernel Corn (drained)
10 fresh jalapeños, seeded and diced
1 pound raw bacon
Corn tortilla chips for dipping
PREPARATION
1. Preheat oven to 375˚F/190˚C.

2. Cook bacon over medium-high heat. Drain on paper towel lined plate. Chop into bite-sized pieces.

3. In a large bowl, stir cream cheese, 12 ounces cheddar cheese, corn, jalapeños, and bacon until thoroughly combined.

4. Spoon mixture into cast-iron skillet or small casserole dish. Sprinkle remaining cheese over the top.

5. Bake 20-25 minutes, until dip is bubbling and cheese is browned.

6. Serve with tortilla chips for dipping.

7. ENJOY!
Here's a video showing you how to make it: