This Week: Q&A with Nora Snee, who oversees translations at BuzzFeed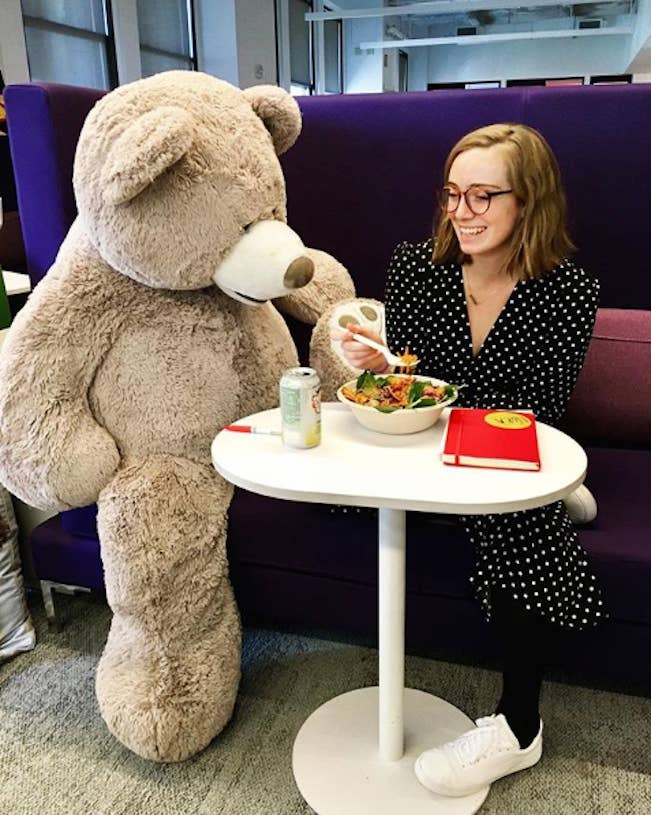 In honor of Women in Translation Month for August, we sat down with BuzzFeed's Nora Snee to chat about BuzzFeed International's foray into different languages, the universal appeal of pancakes, and how machines are going to increasingly help out in the future.
You've worked on translations at BuzzFeed since you started in 2016. How have the role of translations evolved at BuzzFeed?
Translations at BuzzFeed have grown since we started in 2013 — we've expanded the languages and markets we serve, and we've expanded the types of content that we translate. The impact of translations has grown, and they make up a significant part of all of our international editions.
We have employees dedicated to working on translation and publishing in all our international markets. In the past two years, we've started translating into English, bringing the work of our global authors to the English-speaking markets.
What kind of translations-related challenges do you tackle in a typical day?

BuzzFeed translates a lot! In a day, I can handle requests for a news investigation, legal documents, localization for tech products, or Tasty videos. We once had a request for a Tasty video about pancakes around the world that was produced in 7 different languages: English, French, Tamil, German, Chinese, Spanish and Japanese. It might be a record for the number of languages we've put in a single video!
What has been the most challenging language to get BuzzFeed translated to?

It depends! We've translated a lot of BuzzFeed content into a lot of languages. I think our biggest challenges have been working with Western-based tools that struggle to support non-Latin-based alphabets — so like, pictographic (rather than phonetic languages) or languages that are written right to left instead of left to right.
What's the biggest misconception people have about translating great content?
It's a lot of work. And it takes professional translators and editors to produce great translations. A lot of people assume that if you speak a second language, you can translate perfectly just because you're fluent in two languages, but that's not true.

Another misconception we run into is that a translation is going to be literally word-for-word. No language has a word-for-word match with another language, which is why we need professional translators and editors who can preserve the meaning of the original piece of content in a new language.
You have a degree in international relations and spent time living in Argentina and Cameroon before this job. How have those experiences gone on to inform your work now?
Speaking a second language has been really helpful for this job – it allows me to understand the challenges and nuances our translators navigate.
Having the opportunity to live in different countries expanded my worldview and gave me a deeper perspective on audiences around the world. At the end of the day, even though each market has its idiosyncrasies, most humans around the world like and share similar content (although they may consume it in different languages).
Finally, do you think Google Translate and artificial intelligence will take over as de facto translators in our world one day?
Skynet is definitely coming for us. JK JK! (mostly)
More seriously, I think there is a lot of interesting work happening with machine translation, and I think that automation is, in many ways, the future of our industry (and many others). As the world continues to globalize, I think there will be an increasing need to reach audiences around the world with fast, accurate, and accessible translations (even though English may become the dominant world language).
It's not happening tomorrow — there's still a long way to go and problems to iron out. Translations are entirely dependent on context, and for now, machines (and the BuzzFeed translation process) will rely on humans to provide meaning to words.

---
International Hits: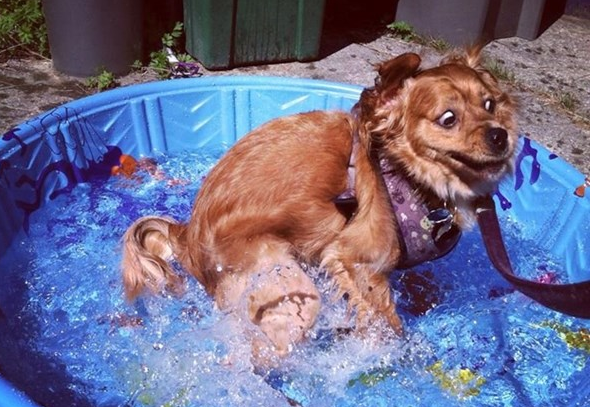 ---
Required reading:
---