This Week On The Inter Webz: Meet The BuzzFeeder Who's Up At 4 AM Cranking Out Your News Update
Plus: Obscure superheroes, J.K. Rowling doing her thing, and Neymar being telenovela-level extra.
This Week: Q&A with Elamin Abdelmahmoud on bringing you that daily ~inbox intelligence~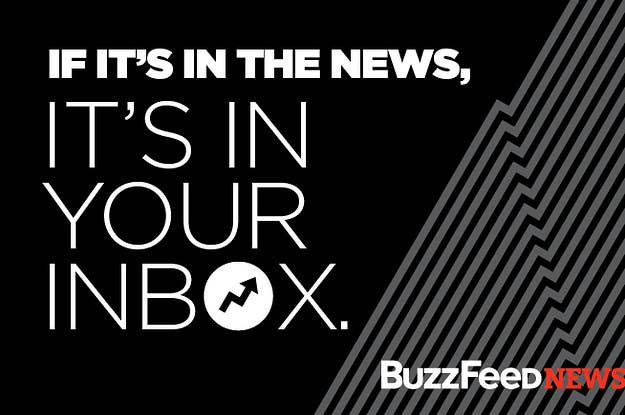 That first dive into the daily fray of geopolitics, culture, and internet ~happenings~ sure is an intimidating one, but if you're getting the daily BuzzFeed News newsletter, know that you're not going in on it alone — Elamin Abdelmahmoud, our Toronto-based news curation editor, is ready to expertly guide you through it.
Whether it's keeping us posted on all the developments around the Thai soccer team rescue, or just making sure that you've seen the most pure baseball video of all time, the morning news à la Elamin reads just like getting the download from an extremely plugged-in friend.
To peep what it's like to reach readers in their inbox everyday, we chatted with Elamin about his approach to news curation, newsletter tone, and his early bird morning workflow:
First of all, what does your schedule for writing and editing the newsletter look like for you every day?
I have an aggressive number of alarms, because I am not good at going to sleep like someone who has to wake up early, but my last alarm is set for 4:15 am. That's when I'm up and writing. The newsletter typically goes to copyediting about two hours later, and then after the copyedit process, it goes out around 7:30 am.

I work the rest of my day in the afternoon — that involves anything from looking at data, to corresponding with readers, to beginning the process of the next day's newsletter. I like to get a head start on story selection, and sometimes that involves reading a lot of background stories to determine the angle to take with an item.
The tone of BuzzFeed News reads a lot like getting the big deets from a great friend. Was it a conscious decision to strike that tone?
It was absolutely a conscious decision! Newsletters by nature are a different product than other news products. It's not a Facebook page, it's not a Twitter feed —it's way personal. It's the first thing some people look at when they wake up, sitting in their inbox.

So there's opportunity there to be voicey and human while also taking the news seriously. I think voice is one of the biggest advantages we have as an organization, and the newsletter is a good place to make use of that.

People want the news without the alienating expectations that sometimes come with it. In the newsletter, there's space to breathe, to give background, to say "hey, you remember this story from April? Well, here's what's happening with it, and here's why this new thing that happened is important." It's how we talk to each other as people.
Amidst a HUGE sea of news from all around the world, how do you decide what to focus on in each edition?
So I focus on the stories that have explicable, tangible consequences — and I can walk readers through those consequences. Often times, my approach to those stories is: hey, here's this big story you've heard so much about but may not fully understand, why don't we break it down together because it's actually really important that you understand it.

Keeping those stakes in mind keeps me in check: "what are some important consequences our readers need to know today" is a question I am asking at every turn.
What international news story fascinates you the most right now?
Oh man, so many! I'm still thinking about this brilliant feature on Nigeria's opioid crisis and I learned so much from our excellent coverage of the Mexico election.
A good chunk of the biggest stories these days revolves around U.S. politics. Can you talk about how you approach these stories, given your perspective from Canada and BuzzFeed's global audience?
So that goes back to what I was saying about stakes. I write this newsletter from Toronto, Canada but I'm also aware that a big part of our readership is outside the US. So when it comes to U.S. politics, I have to take extra care to make sure that people know not just what happened, but what are the stakes of it?

We report on a lot of moving parts of policy and government and sometimes the consequences of a news story are not as immediate but potentially massive. Taking an extra sentence or two in the newsletter (that's all it takes!) to explain why a news story matters makes a huge difference in terms of how people understand it.
Don't forget to subscribe to BuzzFeed News here, and follow Elamin @elamin88!
In Australia 🇦🇺 — Ya know how some movies are "loosely based" on a true story? Yeah, go ahead and underline the "loose" part for these films.
In Brazil 🇧🇷 — If you can tell the diff between parsley and cilantro, you're gonna dominate this cooking quiz (Portuguese here).
In Canada 🇨🇦 — Yes, you CAN be allergic to the sun. Here's how to tell!
In Germany 🇩🇪 — The magnificent, organized, breakfast-loving city of Berlin, summed up in 17 pics (German here).
In Spain 🇪🇸 — "Matter-Eater Lad" is a real DC Comics character and just one result you can get in this quiz about super obscure superheroes (Spanish here).
In France 🇫🇷 — If you were an early 2000s pop star, would you be more of an Avril Lavigne or a Hayley Williams? (French here)
In India 🇮🇳 — J.K. Rowling surprised this 12-year-old girl and her class from a tiny village Breswana with treats and the sweetest note!
In Japan 🇯🇵 — An appreciation post for all the tatted up forearms starring in the World Cup this year (Japanese here).
In Mexico 🇲🇽 — Why are the United States so obsessed with AC and compliments?? These are the questions that Mexican visitors have for you, America (Spanish here).
In the UK 🇬🇧 — Only a posh — that is, British-level fancy — person will have eaten more than 40 of these foods.
Required Reading: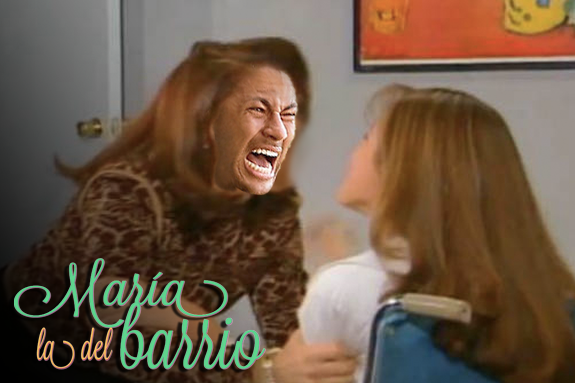 Inter Webz was edited and brought to you by Delia Cai and BuzzFeed International. Don't forget to subscribe & tell all your worldy AF friends to get with Inter Webz here.