We're living in a golden age for wearing jeans, my friends — specifically, the age of wearing high-waisted jeans again.
Unfortunately, since we haven't quite reached the point where denim automatically adjusts to the fluctuations of our beautiful and wondrous bodies, there inevitably comes a point where your jeans sometimes don't fit...
And sometimes, for whatever reason, they're just too big around the waist.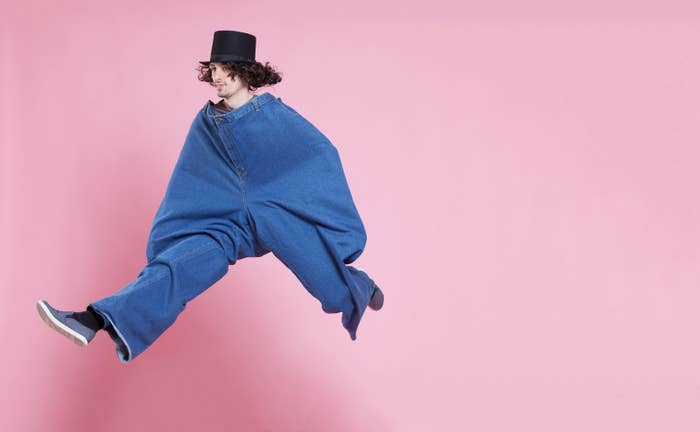 In the olden times, your options would basically be limited to reaching for a belt, possibly investing in suspenders, or maybe taking the jeans down to the town tailor...
But we don't have to live that way anymore, people. There's a brilliant hack out there that lets you instantly resize loose jeans, and this is it:
Since this hack was posted on the Depop (a social shopping app) Instagram account on June 11, the video has been viewed more than 100,000 times.
Jeans-wearers everywhere have had their minds blown...

Though of course, some people pointed out that it isn't TOTALLY foolproof...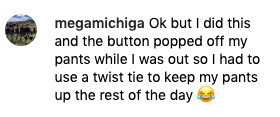 And that, yes, you DO then have to contend with the brand new frontal crease you've added to your jeans.

But you know what? If this lil' hack helps you get more wear out of your favorite jeans, then it will all be worth it, and you should definitely send us pics of you and your self-resized jeans, okay?