You know him as Charlie Wu from Crazy Rich Asians, Mike Chang from Glee, and Magnus Bane from Shadowhunters — but what do you REALLY know about Harry Shum, Jr.?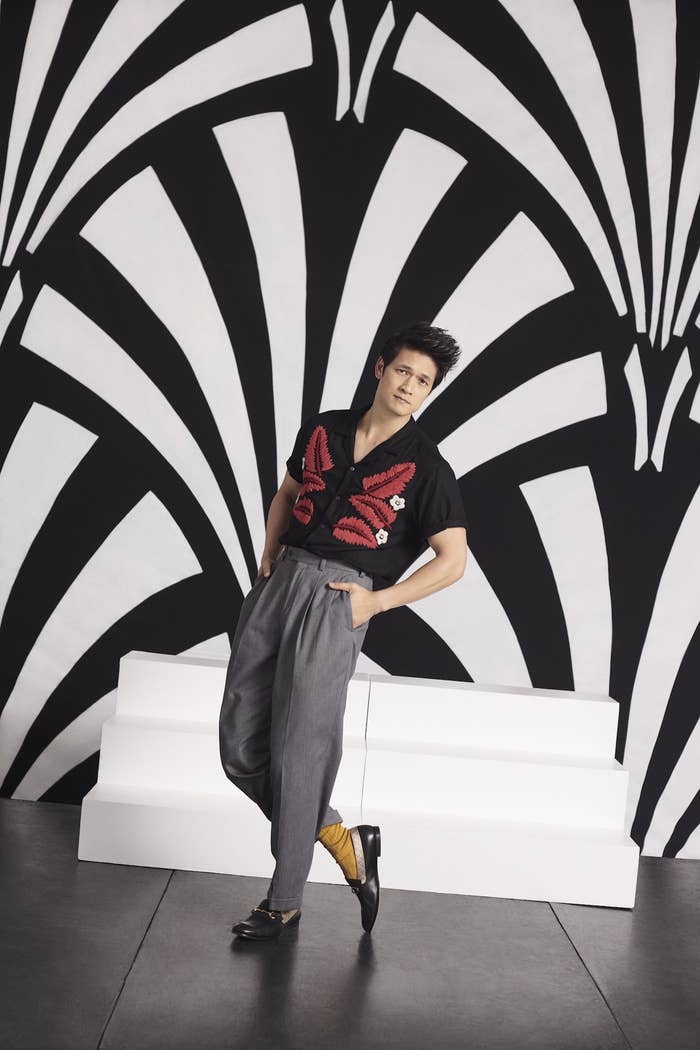 1.
Right-handed or left-handed?
Right-handed.
3.
Introvert or extrovert?
Omnivert!
4.
Cats or dogs?
5.
Lannisters or Starks?
I've only watched the pilot, and the Lannisters are pretty messed up people, but they're enjoyable to watch.
6.
Twitter or Instagram?
8.
Spring rolls or egg rolls?
Oooh. Since my parents owned a restaurant and I used to make egg rolls every single day, I don't want to look at one. So I'll choose a spring roll.
9.
Morning person or night owl?
10.
Astrological sign vs. lunar zodiac sign?
I'm not much into astrology. I grew up with lunar signs, so I would say that. I'm a dog sign. That's why I like my dog!
11.
Hot or iced coffee?
Hot. Scorching hot.
12.
Text messages or phone calls?
13.
Bubble tea or boba tea?
Bubble tea! Boba is too much, man. Too much work.
14.
Pancakes or waffles?
Pancakes. Little easier on the roof of your mouth.
15.
80s music or 90s music?
Oh, that is a hard one. I don't know what it is about the '80s...I think the corniness makes me feel better about myself. '90s is more nostalgia. But I would say I'm leaning towards '80s.
17.
Listening to music vs. listening to podcasts?
Podcasts.
19.
Breakfast or dinner?
I'm a dinner guy. More variety. With breakfast, you can only have like, three choices.
20.
Mountains or the beach?
Mountains! I want to be surrounded by tall things.
22.
Jeans or sweatpants?
Sweatpants all the way, so I can eat as much as I want!
23.
Dine in or carry-out?
I like a good dine-in experience, but I guess it's frowned upon if you wear sweatpants at a dine-in. So I'm kind of at a bind here.
24.
And finally, the age-old question: boxers or briefs?