Twitter Is Making These Amazing Jokes About How Well Elizabeth Warren Follows Proper Etiquette, And They're So Wholesome
"Elizabeth Warren always puts on her oxygen mask first."
You know Elizabeth Warren: she's a Massachusetts senator and one of the Democratic candidates running for president in 2020.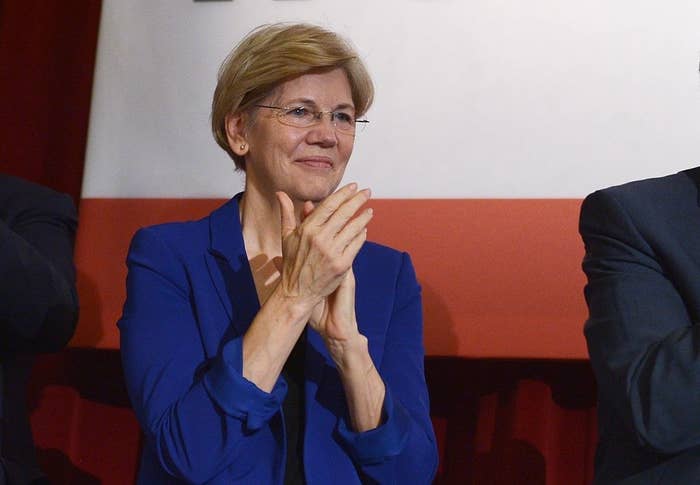 And in light of the first Democratic presidential debates held this week, people have been taking to Twitter to make some honestly wholesome jokes about how Elizabeth Warren always knows exactly what to do:
1.
As the joke goes, she never goes over time:
2.
She'd rather just email you guys:
3.
She supports local businesses:
4.
She knows her order:
5.
She doesn't take forever at the bar...
6.
Or at the register:
7.
She doesn't crowd you on the sidewalk...
8.
Or on a flight:
9.
Speaking of flights, she knows the proper protocol:
10.
She knows how to handle a Q&A session correctly:
11.
Her phone is never not fully charged:
12.
And she is always down to help a fellow shopper out:
13.
She is that friend who will drive you to LAX, probably:
14.
She is a consummate house guest:
15.
And she remembers everyone's birthdays:
16.
She knows how to tip correctly:
17.
And she's got you covered for that last-minute homework assignment:
18.
She knows proper cash register etiquette:
19.
And just generally knows the rules for being in the checkout line:
20.
She gets along great with your pets:
21.
And she always reads her emails:
22.
If she has to borrow your toothpaste, you don't have to worry:
23.
And you'll never be caught off guard if you're driving behind her:
24.
She follows the rules of Chipotle conduct:
25.
And rest assured, she'll never be that customer.
26.
Or that person who doesn't know how to do their taxes. In fact...
27.
And just in general, she's got a plan for almost literally everything.
In closing: presidential campaign season is stressful for just about everyone, but at least we've got some p. good jokes, right??