In case you haven't heard, it's Ariana Grande's world now, and we're just living in it: within six months of releasing her long-awaited fourth album, Sweetener, last August, our pop princess / BBQ tattoo queen has blessed us with Thank U, Next: a WHOLE EXTRA ALBUM for us to memorize and fall in love with before we gather to worship together at the Sweetener World Tour this year.
1.
She first began her career at age 14, when she was cast in the original Broadway musical 13, back in 2008.
3.
It was during her Nickelodeon days when Ari started posting YouTube videos of herself singing covers of Adele, Whitney Houston, and Mariah Carey songs — and that's how Republic Records found her.
4.
Ariana's first ambition as a musical artist was to make an R&B album.
5.
Her first hit single was "The Way," which she recorded with Mac Miller for her debut album in 2013.
6.
She has an impressive four octave vocal range, which you can really see her use to hit that whistle register in "Imagine" and "The Way."
7.
She's worked with the biggest songwriters and producers in the music industry, including Max Martin, Pharrell Williams, and Tommy Brown.
8.
After the release of Sweetener, Ariana decided to switch to a more spontaneous strategy for releasing music that was inspired by hip-hop artists.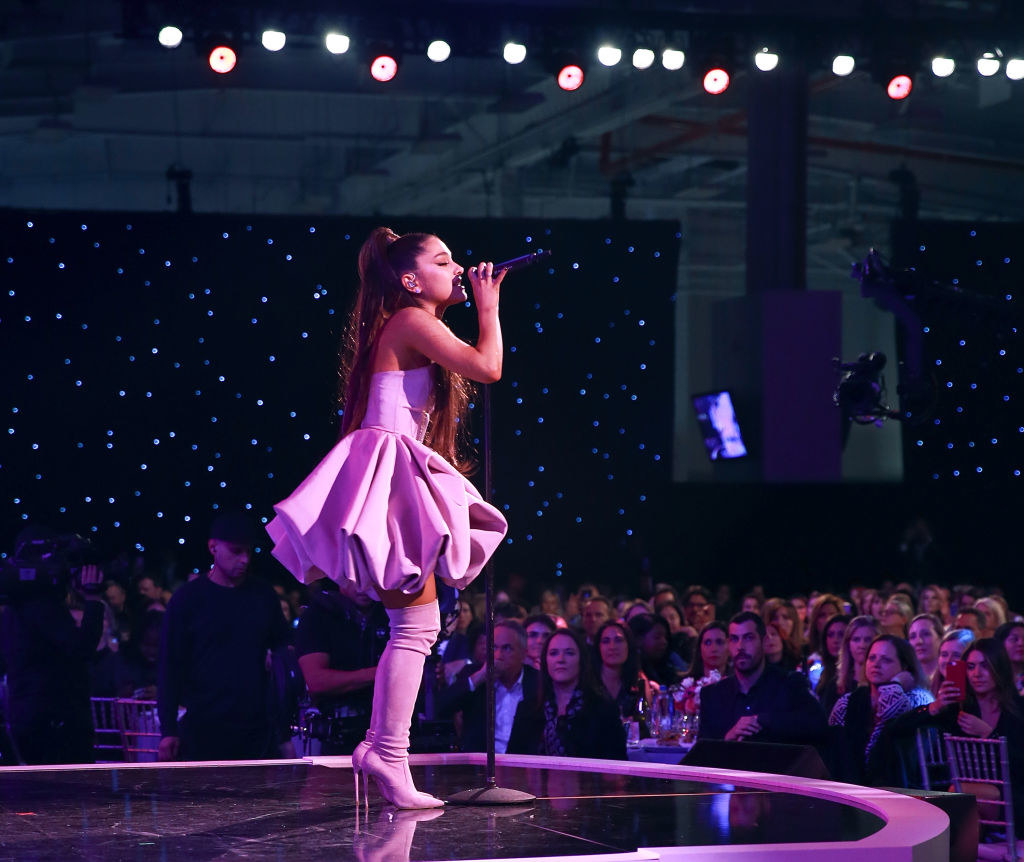 10.
And finally, this April, she'll be headlining the Coachella Music Festival as the youngest female artist to do so.