21 Moments From Season 9 Of RuPaul's Drag Race That We're Still Not Over
Gentleman start your engines, and may the best woman win.
The season finale of RuPaul's Drag Race season 9 airs tomorrow, and I'm still coming to terms with everything that happened this season.
The season has been a whirlwind, and I can't imagine what Ru has in store for the finale. To help mentally, spiritually, and emotionally prepare yourself for tomorrow's episode here's a recap of the top moments from season 9.
1.
When the queens realized they were in the presence of the one and only Lady GaGa.
2.
Alexis Michelle asking Tamar Braxton if she's ever seen an episode of RuPaul's Drag Race.
5.
Peppermint's neck when she couldn't believe what they had to do in the cheerleading challenge.
6.
When Eureka was sent home due to her injury.
7.
When Valentina wouldn't take off her mask during the lip sync.
9.
And then Shea called her out during the reunion for making up several excuses for her performance.
10.
Everything Trinity did during the 9021HO challenge.
13.
When Peppermint's club kid look on the runway.
14.
Trinity calling shade when Eureka threw her under the bus during the judge's critiques.
18.
Farrah cranking out joke after joke during the reunion.
20.
Everything about Shea's Blac Chyna performance.
21.
And of course, Aja renaming the Miss Congeniality award "Fan Favorite" and all the other queens agreeing.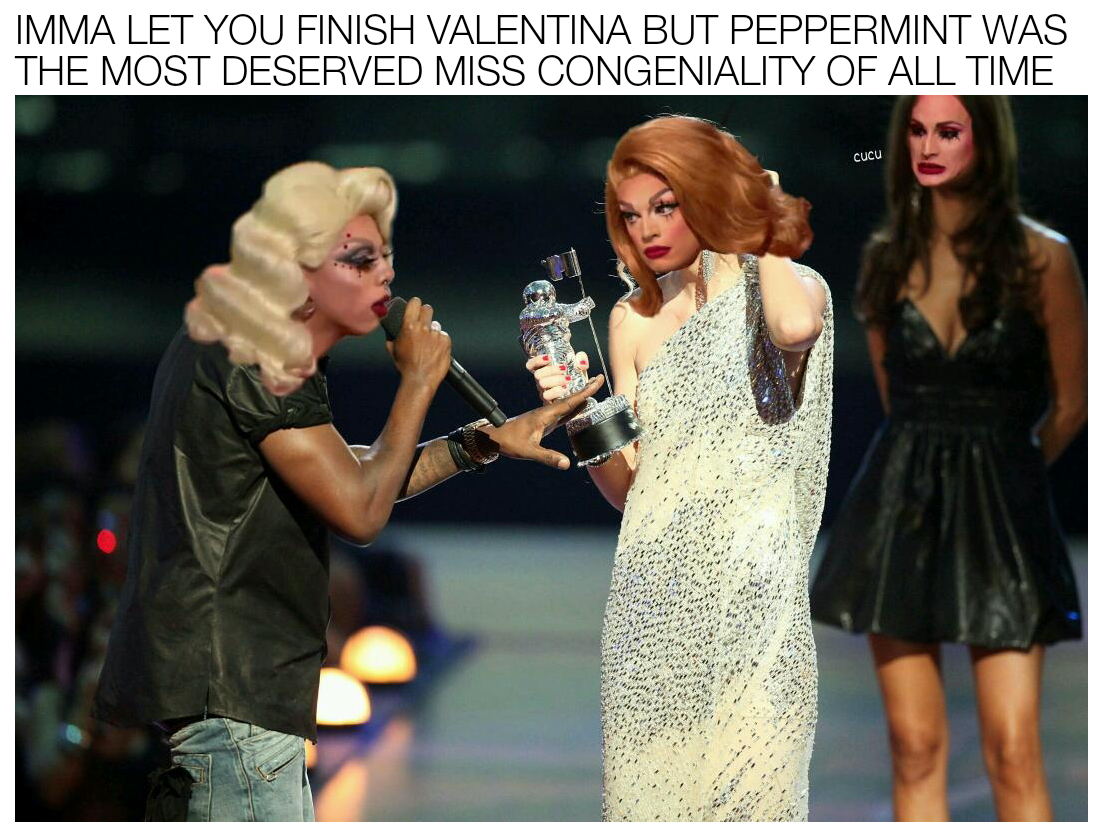 Oops. Something went wrong. Please try again later
Looks like we are having a problem on the server.
22. Who do you think will take home the crown tomorrow night?