Anyone else confused about how long this month has been?
Who decided January could last this long?
Seriously, who allowed this?
I feel like I've lived one full year in January alone.
Every morning I wake up confused and pissed off that it's not February yet.
So much was done this month.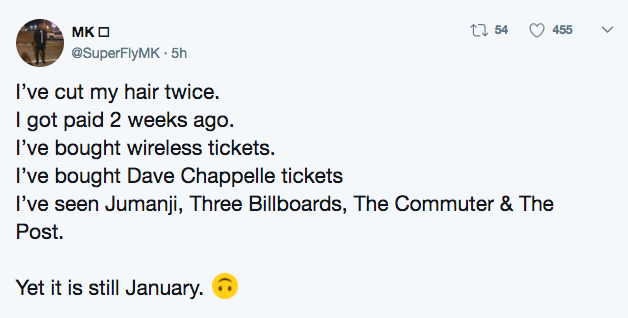 I mean, are we sure it's not March yet?
January has lasted 12 months and five weeks.
Honestly, there's no way we can still be in 2018.
Did someone forget to send out a reminder that February was canceled?
Will January ever end?
Maybe we should accept our fate. Time doesn't exist anymore. January is forever.
Mood for the rest of the week: