Our favorite comedy queen, Tiffany Haddish, rolled up to the 90th Academy Awards looking like an absolute dream, and it turns out her look was entirely inspired by her heritage.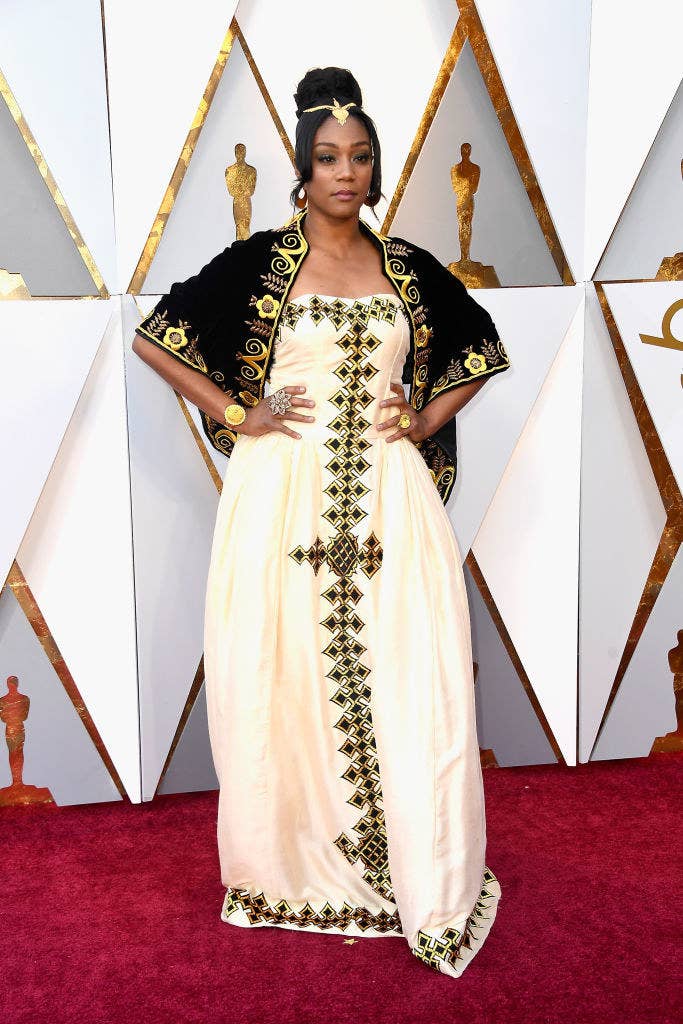 In an interview with Michael Strahan, Haddish explained that before her father died last year, he told her that when she made it to the Oscars she should rep Eritrean heritage, and so that's exactly what she did.
It's safe to say she absolutely nailed the look.
Her dress is honestly so stunning, and for many a welcome taste of home.
Haddish isn't even up for an award tonight, but she's already a winner.
Keep slaying, Tiffany!