1.
This daily checklist that'll make even the most stressful days feel manageable.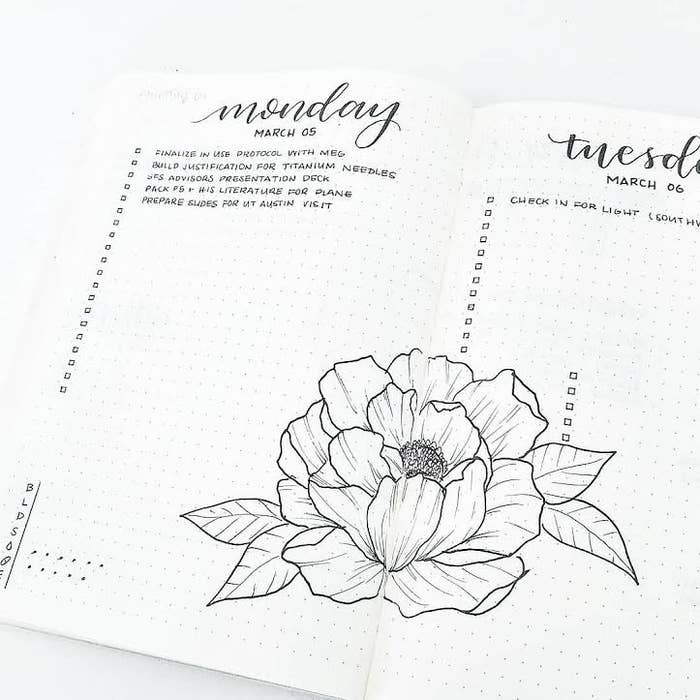 2.
This habit/mood tracker that will have you living your best life all year round.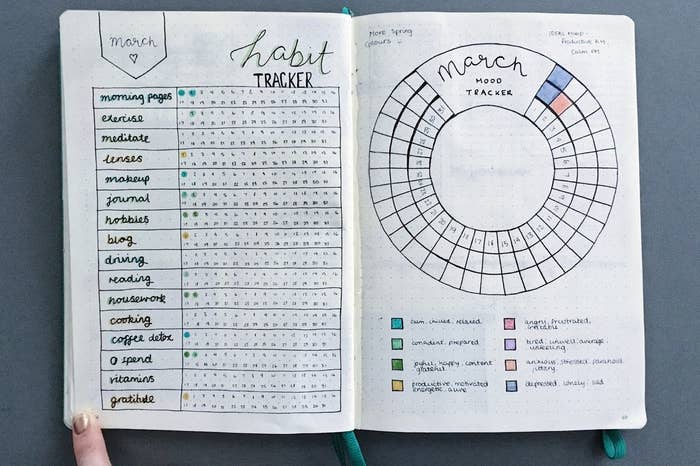 3.
This weekly breakdown that will make sure you never forget an appointment again.
4.
This television layout that will always remind you where you left off in your favorite shows.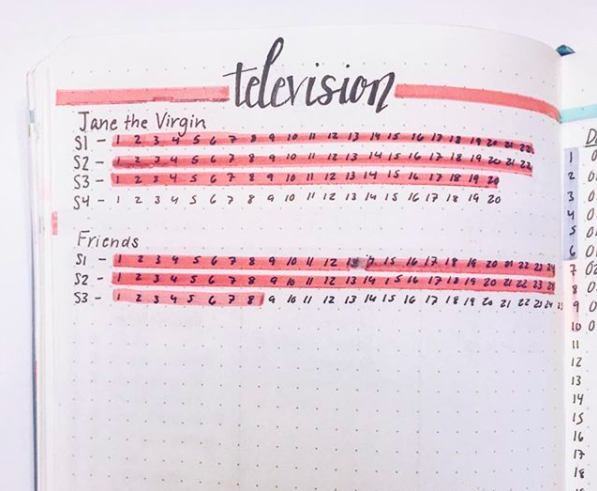 5.
This week at a glance layout that proves flowers are always in season.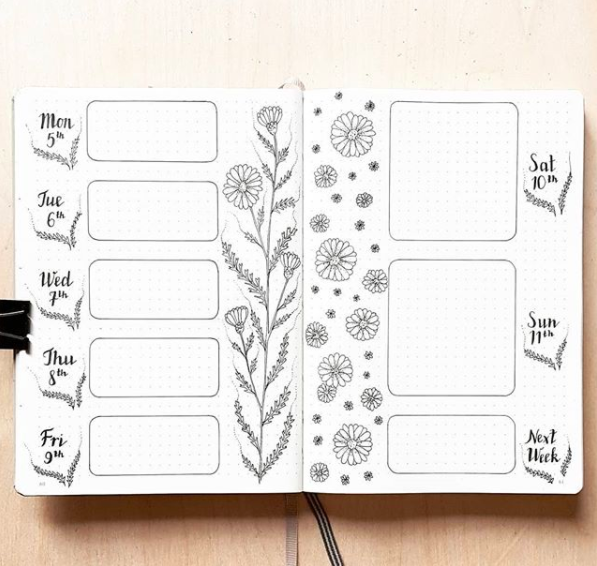 6.
This "favorite things" list that's ready to cheer you up on the bad days.
7.
This super organized homework chart that practically guarantees straight As.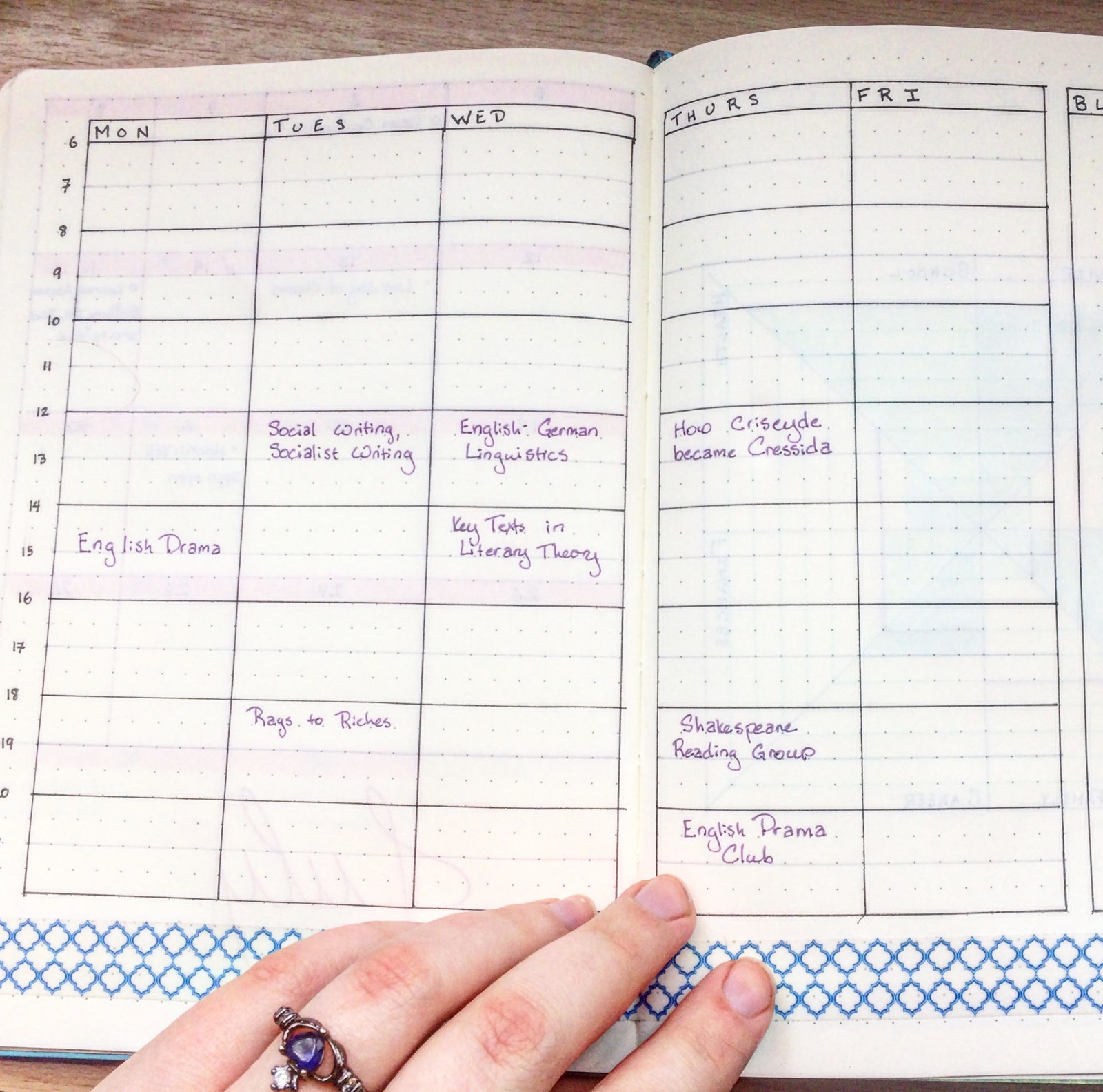 8.
This minimal monthly calendar that'll make the year fly by.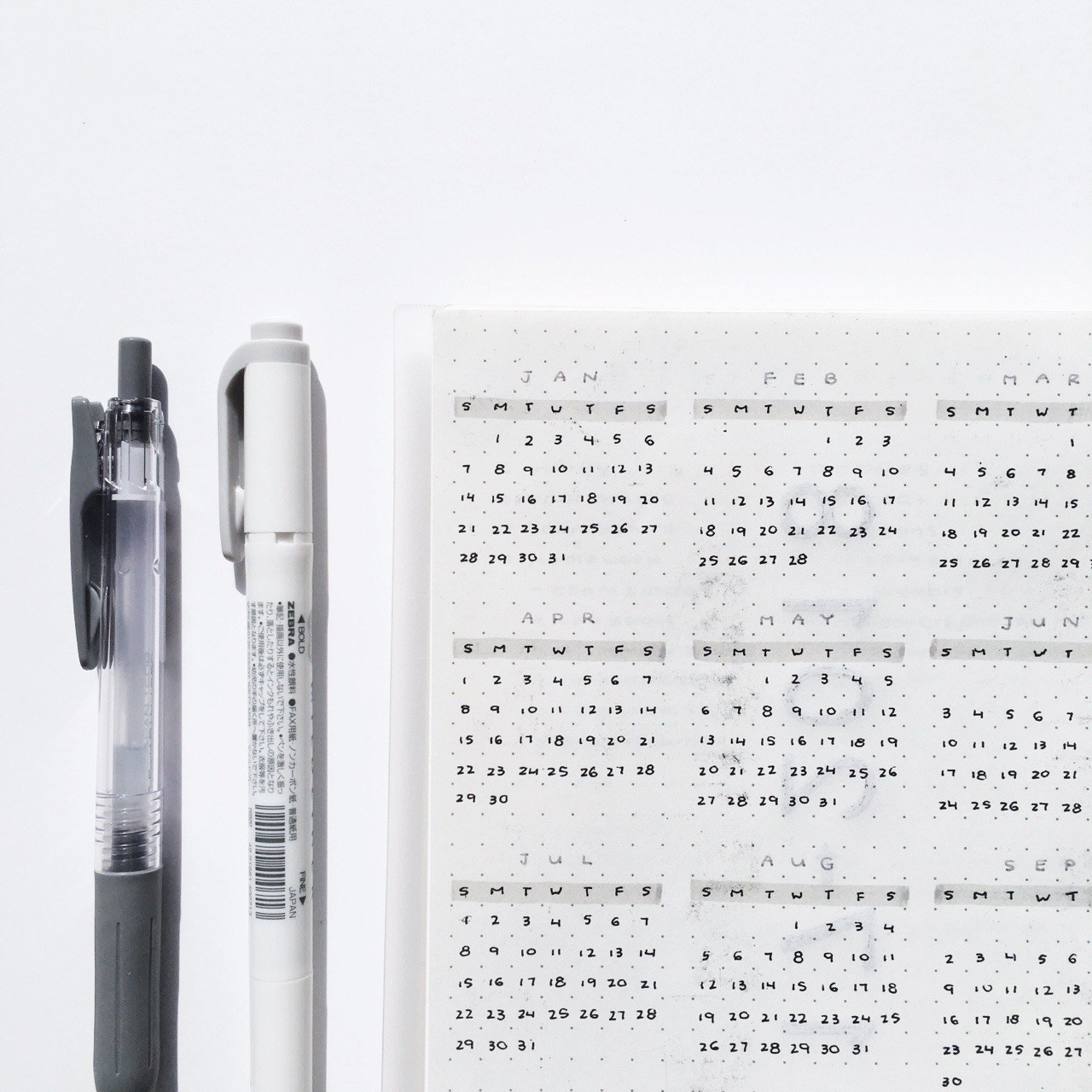 9.
This job application tracker that'll make all college students breathe a sigh of relief.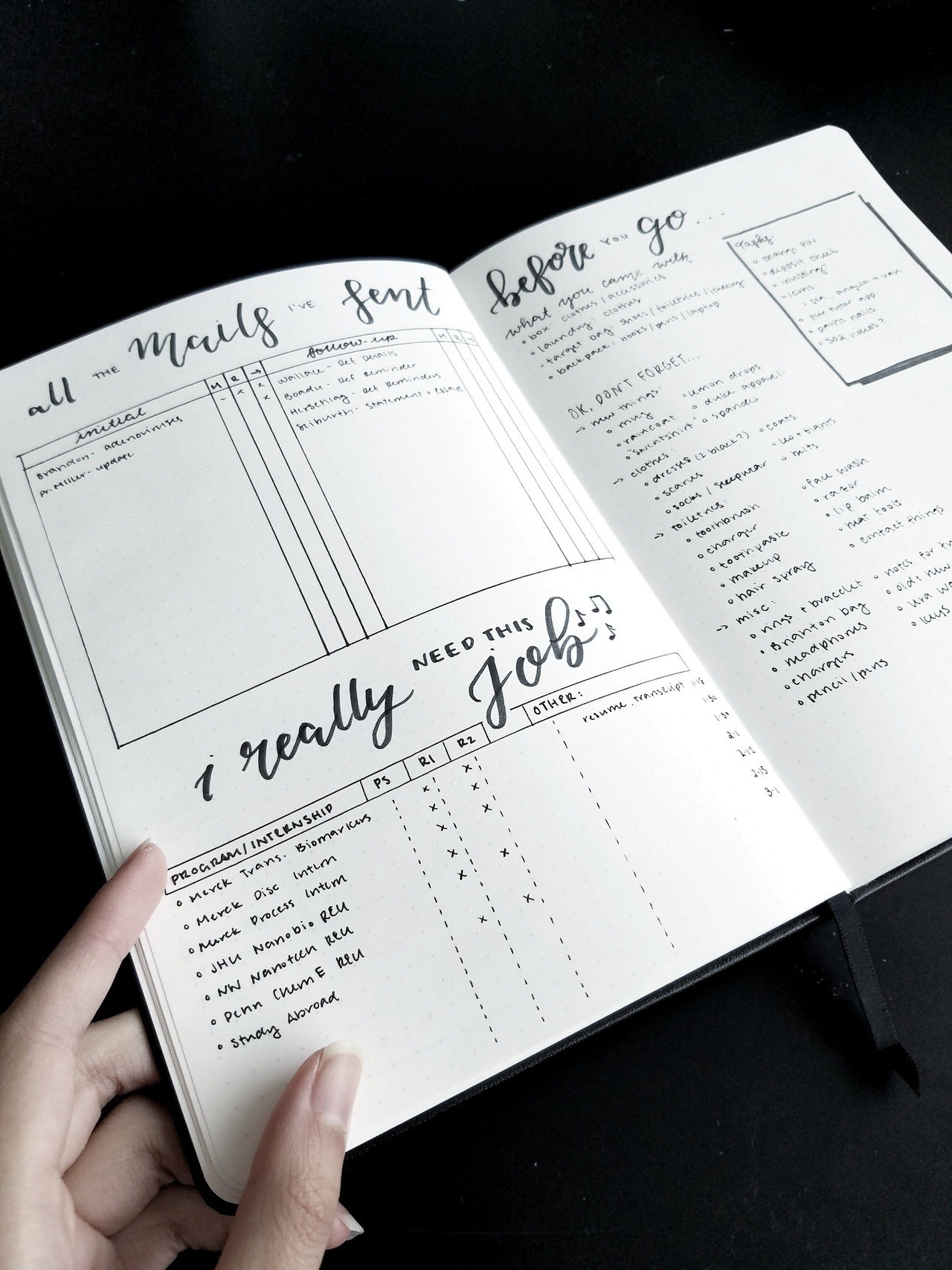 10.
This monthly layout that's all about color coordination.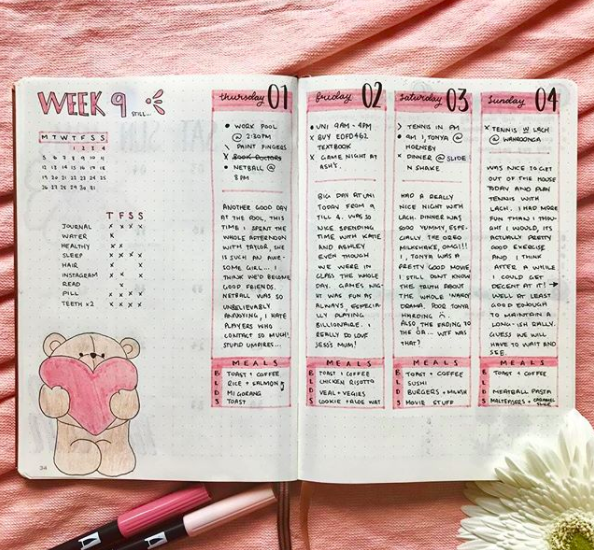 11.
This passwords log that'll make sure you never have to click "forgot my password" again.
12.
This bucket list layout that could inspire anyone to follow their dreams.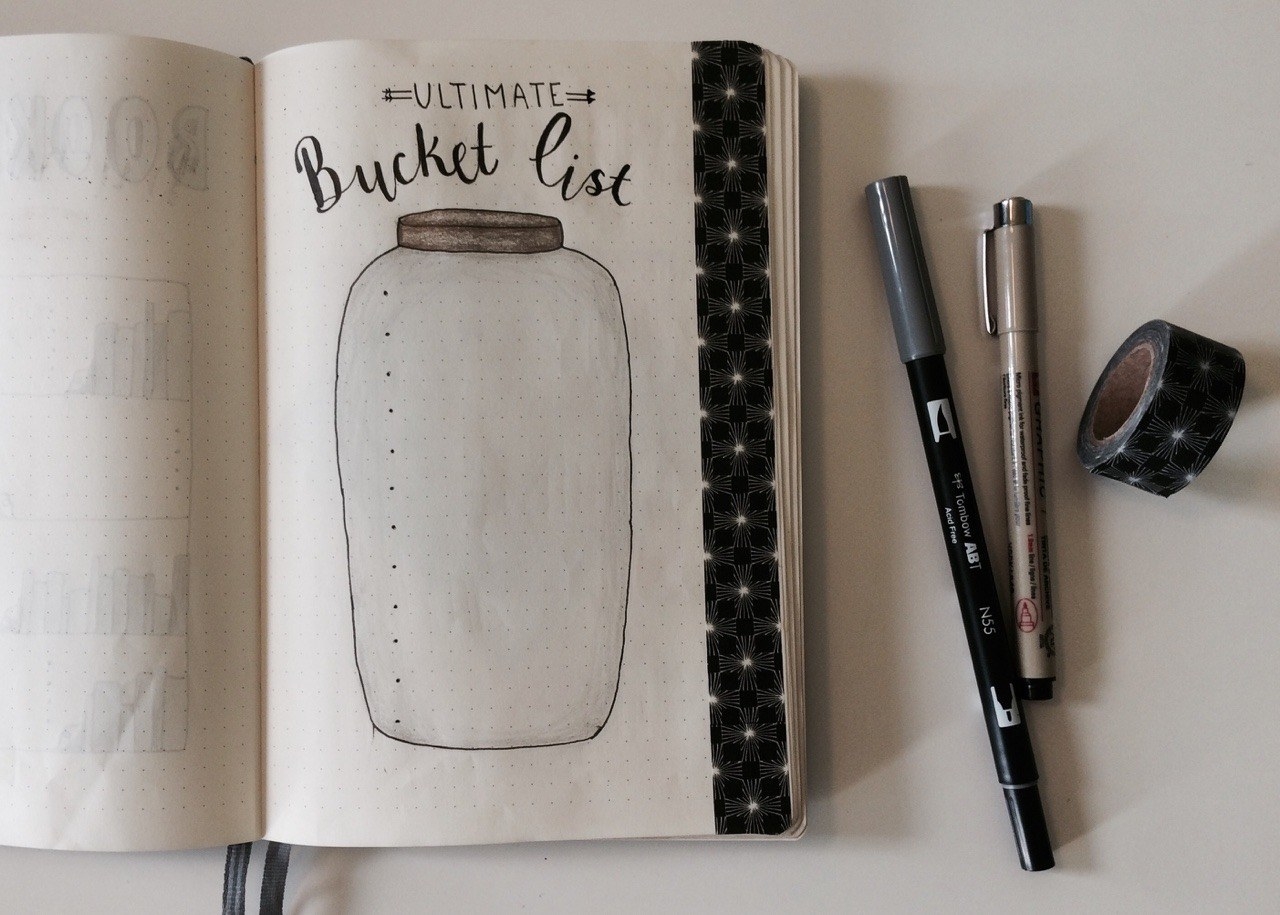 13.
This digital bullet journal that will make you think twice about using pen and paper.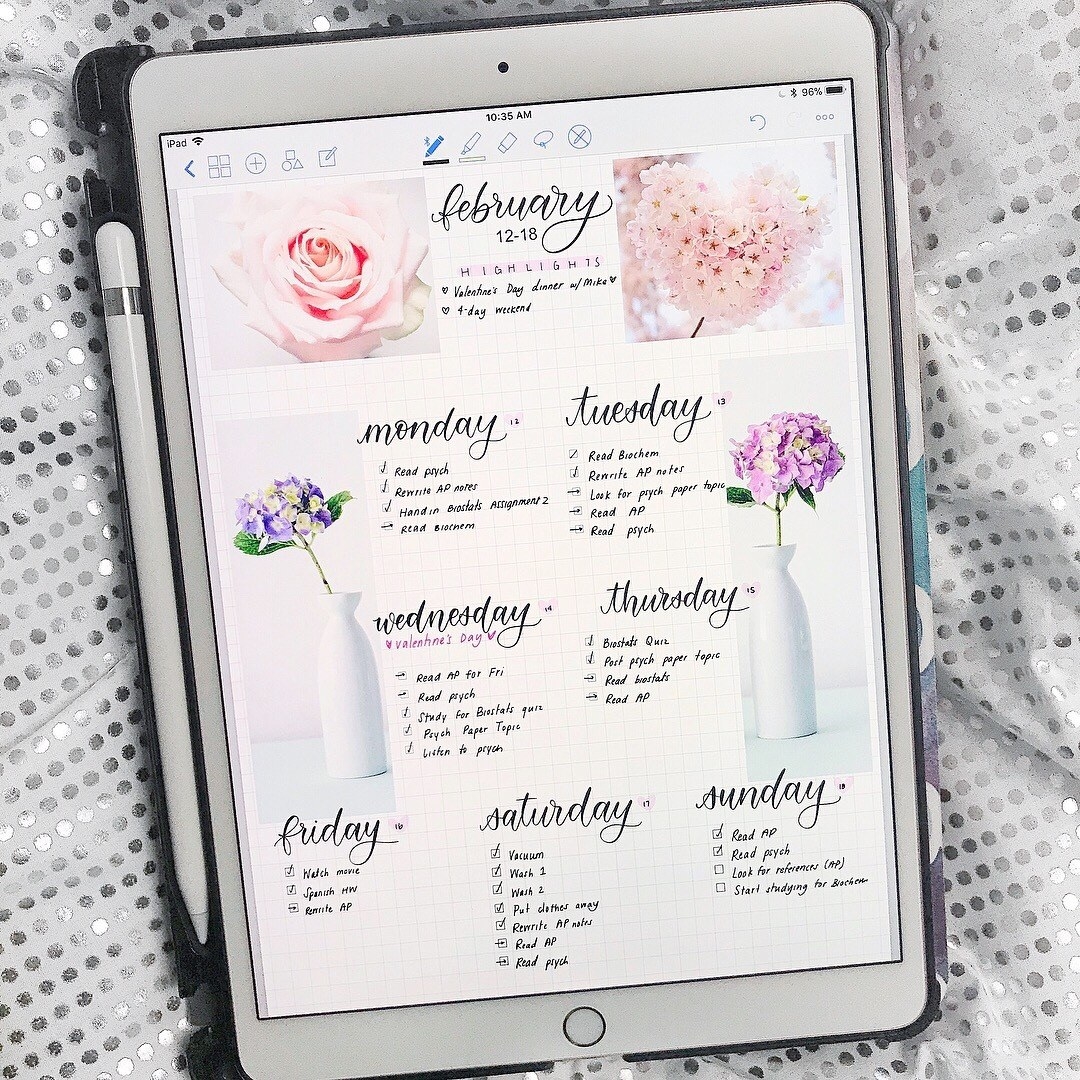 14.
This ultra tidy daily to-do list that will actually make you want to be productive.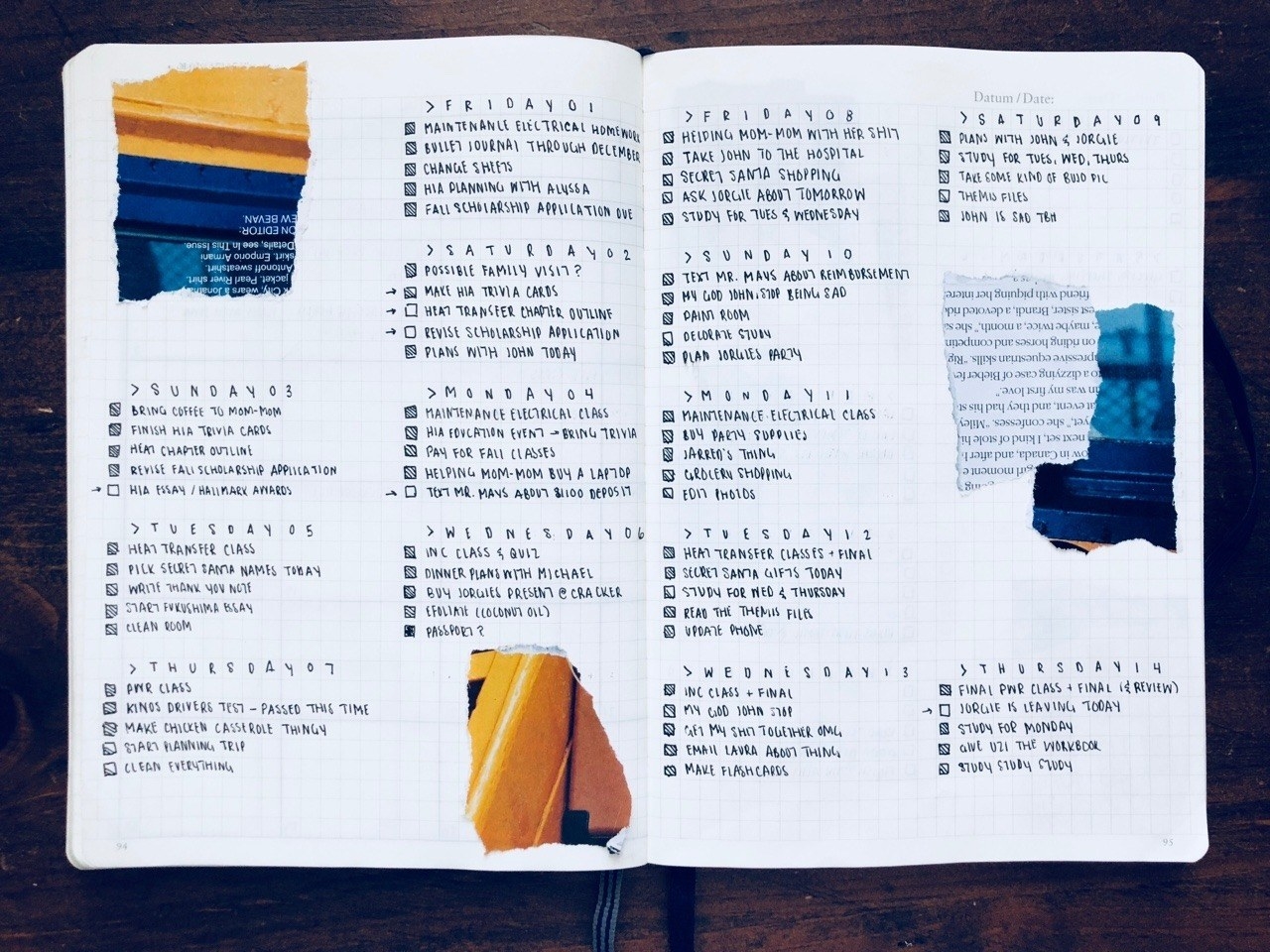 15.
This films list that'll put an end to all "I don't know what to watch" arguments.
16.
This month at a glance page that looks too neat to be handwritten.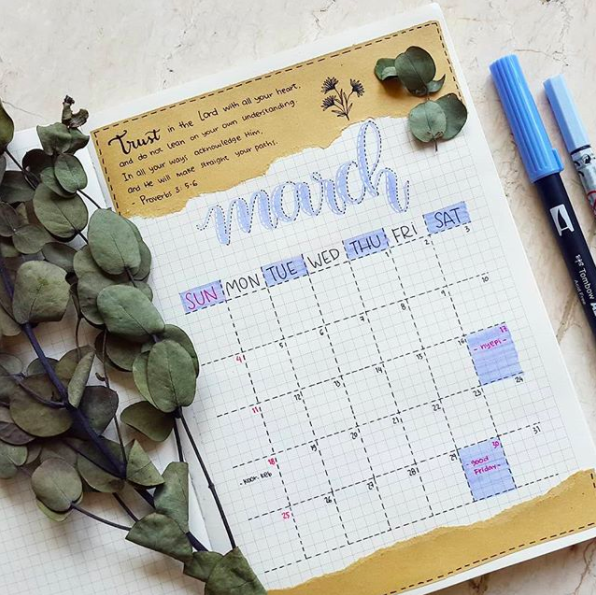 17.
And finally, this recipes spread that will make meal prepping your new favorite Sunday night hobby instead of a chore.