Yep, This Is Definitely The Worst Way To Advertise Plus-Size Tights
Who gave this the green light?
No, unfortunately, that's not photoshop. Those are the actual pictures being used to advertise these tights.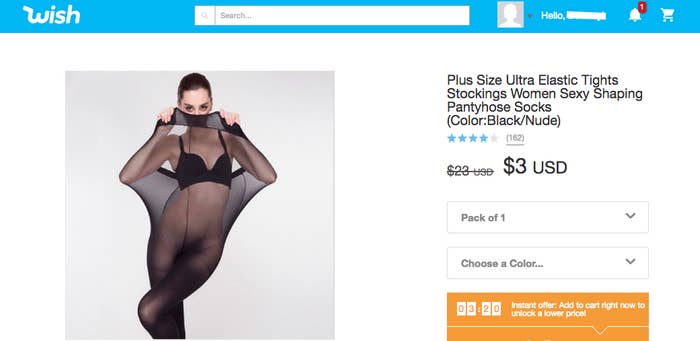 As this ad started making the rounds on Twitter, some users were quick to point out that these photos were stolen from a different company, and were originally taken to advertise flexible and easy-stretch tights.
Despite the origin, there was still outrage over the fact that Wish used these photos to advertise plus-size clothing.

This person called it "inefficient as well as distasteful."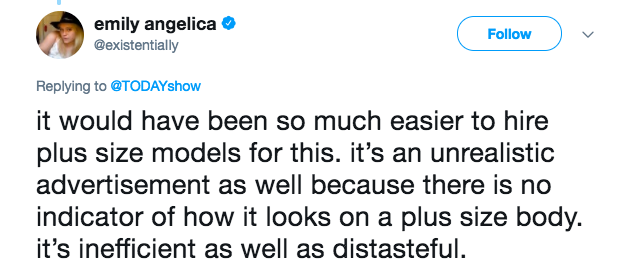 Others wondered why Wish didn't just use pictures of plus-size models to advertise plus-size clothing.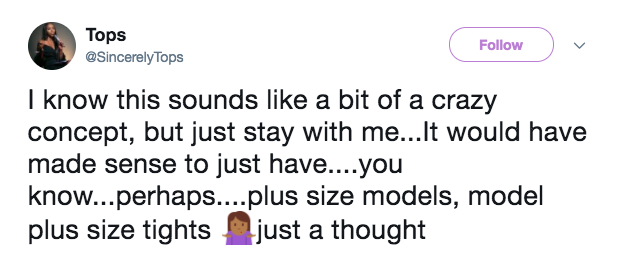 Some even theorized the conversation that led to these images being used.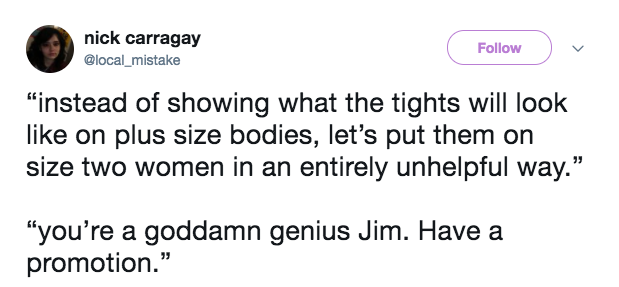 Regardless of how these images wound up on Wish, as of right now the stolen photos are still being used to advertise the tights and Wish has yet to release a comment addressing the backlash.
Maybe one day we'll actually see plus-size models advertising plus-size clothing, but until that day comes I'll just be here screaming into the void.