It's June, AKA Pride month, that time of year when companies often drop new advertisements to show their support for the LGBT community.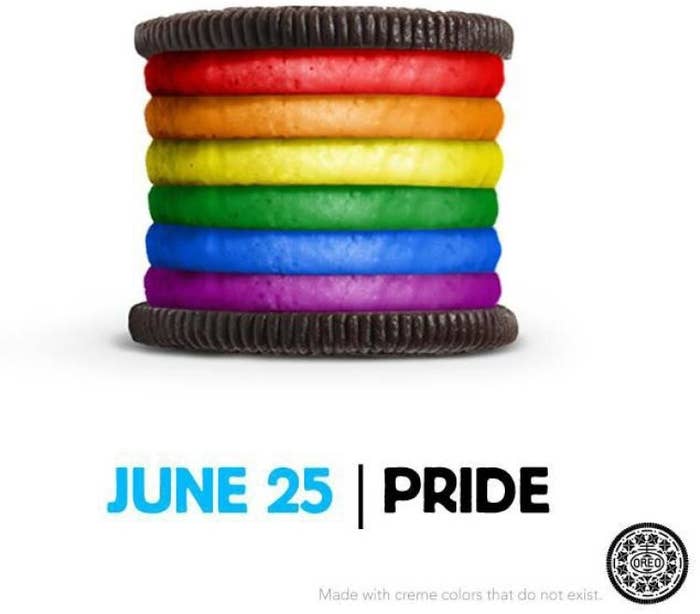 And on Monday, Equinox Fitness released a short film titled "LGBTQAlphabet: Six Letters Will Never Be Enough." In a clip of the video posted on Twitter, dancers are shown representing the definitions that make up the acronym LGBTQA.
According to the video, "A" stands for ally.
However, people on Twitter were quick to point out that this is not the case. The "A" is commonly recognized to stand for agender, asexual, or aromantic.
"It is so frustrating to continue to see asexuality erased from the LGBTQIA+ community," one user responded.
Another pointed out that the erasure of an entire community can be harmful.
In the 5 minute short film every letter in the alphabet is given a definition as 26 different voices explain what each identity means to them.
While the video does include parts of the LGBT community that often get overlooked, such as those who identify as pansexual, overlooking the asexual community — a identity that is often discredited or erased completely — has many people jumping to correct the error.
In a statement provided to BuzzFeed, Equinox's Executive Creative Director Liz Nolan made it clear the ad is not intended to be a "closed narrative" and hopes the film empowers people in the LGBT community "to be proud and unapologetic about who they are."
With "The LGBTQAlphabet," our goal was to spark a conversation and shed light on the many diverse, evolving identities of the community. This is not a closed narrative. Rather, it's intended to inspire conversation and new ways of thinking. At Equinox, we want to empower everyone in the community to be proud and unapologetic about who they are and how they identify, and that goes well beyond six or even 26 letters. We've learned a lot from the social dialogue inspired by this work, and we want to thank those of you who spoke out to educate us and others.