Karaoke is not just some drunken pastime, it's actually an art form. And I'll be the first to say that Rhode Island resident Mary Halsey is the Leonardo da Vinci of karaoke.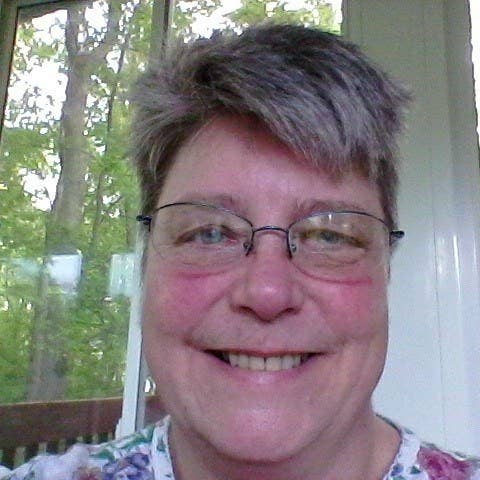 If you haven't seen the video that's officially gone viral across Facebook, Twitter, AND Instagram, here is Mary slaying the crap out of Missy Elliott's "Work It" during karaoke night at a local park.
Now let's just take a minute to break down this near perfect video, shall we? We've got Mary rocking the florals like she invented spring and wielding a shofar, because why the hell not?
Then we have her friend chilling in the back with her cup of Oodles of Noodles proving that eating and dancing is the ultimate version of multitasking.
And I'd be remiss if I didn't mention Mary's sweet, sweet dance moves that deserve a Noble Peace Prize.
Everything about Mary's performance is spectacular, and I'm not the only one who thinks so. Even Missy Elliott gave props to Mary for her killer rendition.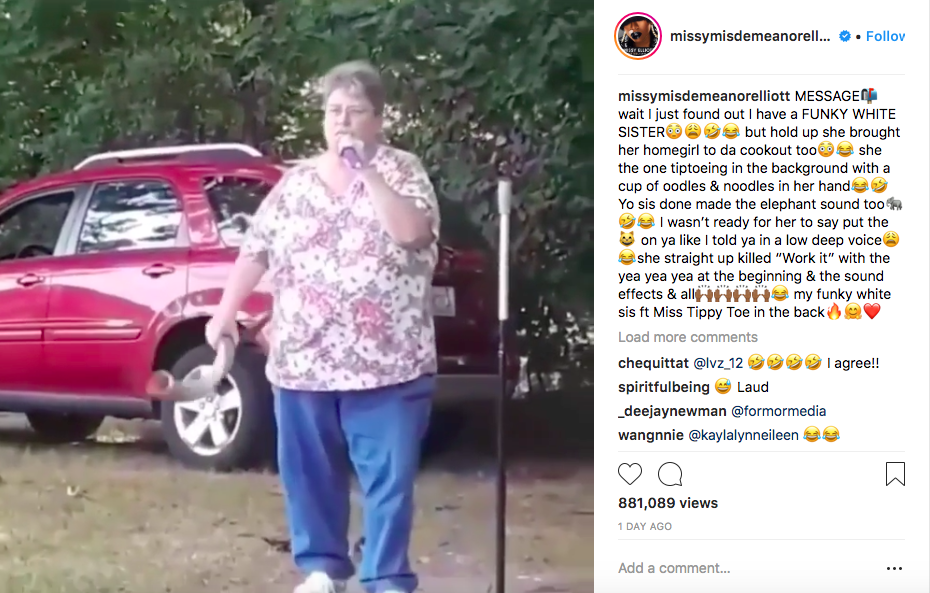 I think it's safe to say, that when it comes to karaoke Mary Halsey, aka Miss Funky White Sister, is the greatest of all damn time.
BuzzFeed has reached out to Mary Halsey for comment.