Missguided's New Mannequins Have Stretch Marks, Freckles, Vitiligo, And More
Finally, a mannequin with freckles.
When you see the word "mannequin," you probably think of stark white, blank-faced, nippleless fashion dummies, right?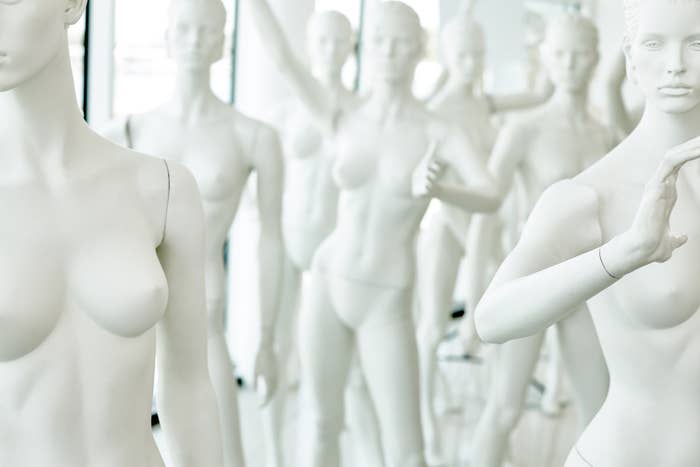 But that's exactly what British retailer Missguided is trying to change with its new body-positive mannequin movement.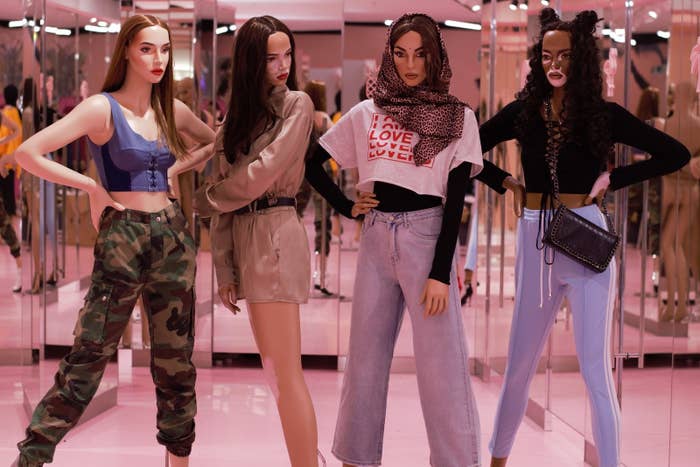 Missguided is now displaying mannequins in its two UK stores that have natural features such as stretch marks, freckles, and vitiligo.
They also included mannequins that represent a wider range of ethnicities, as well as mannequins wearing hijabs.
The new mannequins are part of Missguided's commitment to inspire self-love and to encourage buyers to "be yourself, be confident in your own skin, celebrate your flaws, take risks and own it and fuck being perfect," Missguided said in a statement.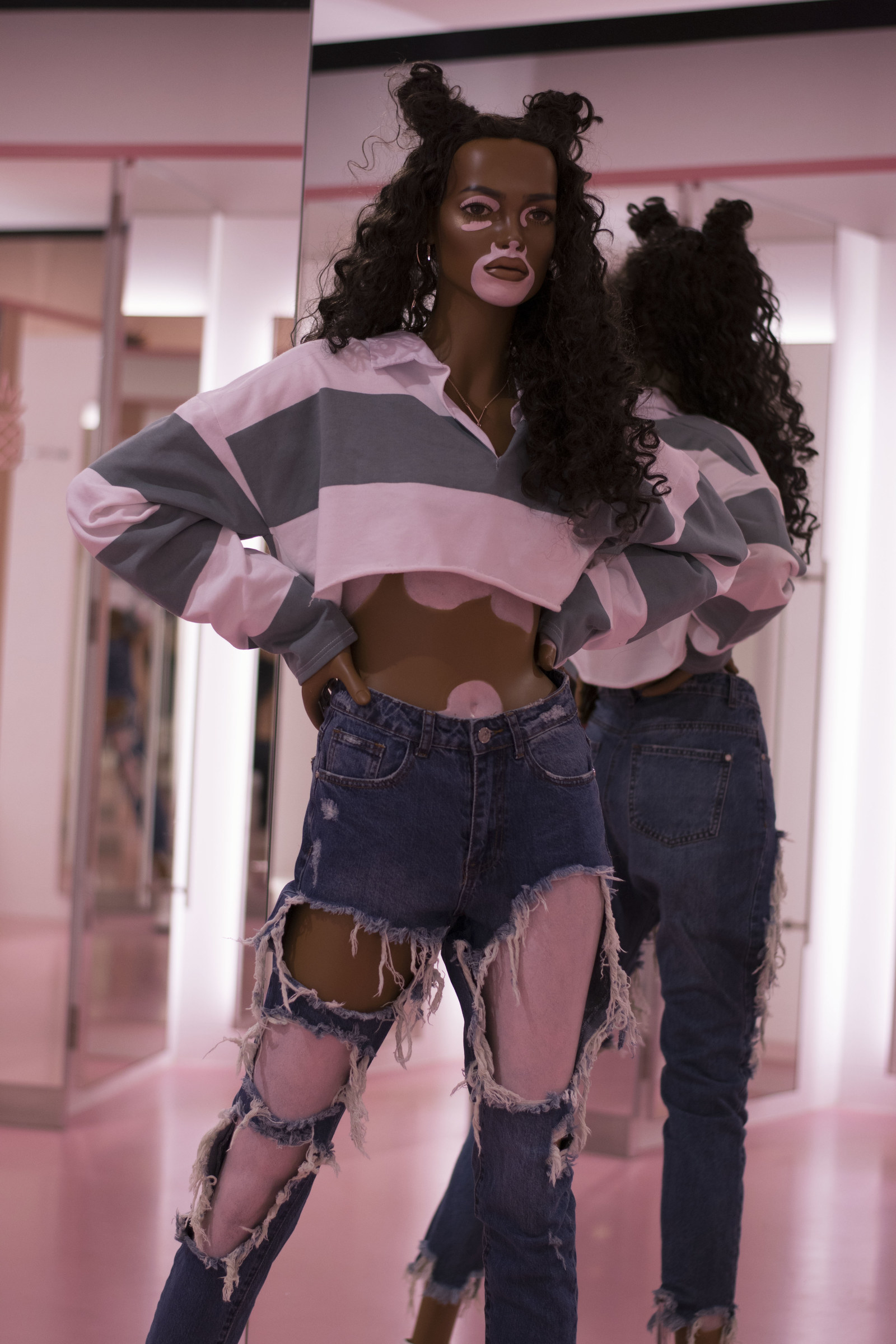 This isn't Missguided's first push toward inclusive advertising. Last year, their #MakeYourMark campaign featured un-retouched photos of diverse models with stretch marks.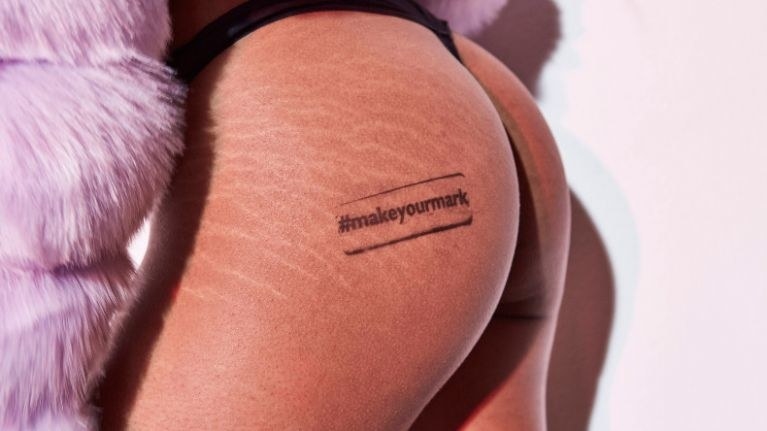 As someone who's currently rocking all kinds of stretch marks across my stomach and thighs, I'm beyond here for this campaign. Thanks for pushing the body-positive movement forward.