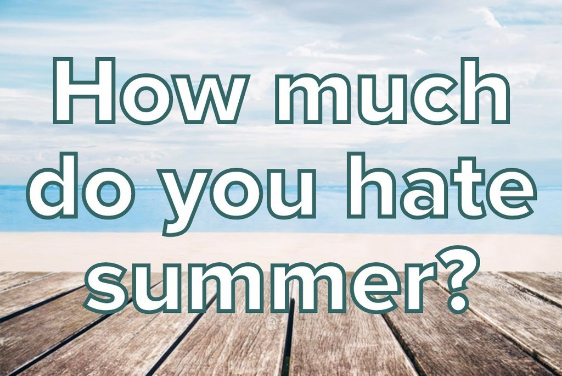 Tick off all the things you hate about summer.

Going on vacation with your family

Going on vacation with friends

Getting sand stuck in every crevice of your body

Getting salt water in your eye

Getting awkward tan lines

Hot steering wheels in cars

Having to unstick your legs from any chair you sit on

Chub rub aka thigh chafing

Having to turn on your AC

The sound your AC makes when it runs

Being out of school for the summer
Looks like there are no comments yet.
Be the first to comment!