Hello, world. Meet Dan Ryckert and Bianca Mondo, the winners of Taco Bell's "Love and Tacos" contest and the first couple to be married at Taco Bell's Las Vegas Cantina on The Strip.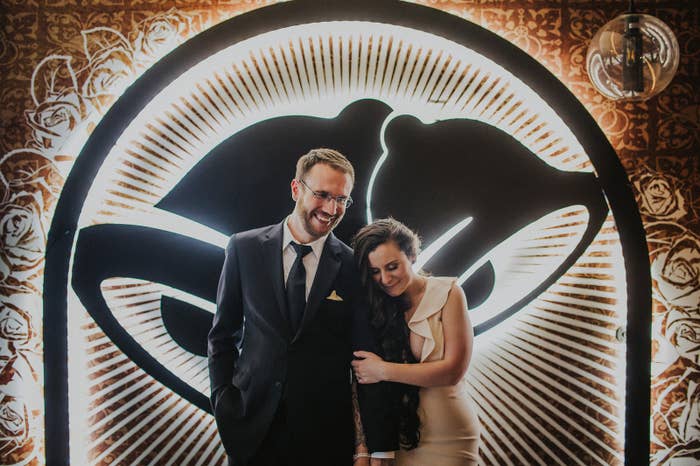 The two lovebirds tied the knot on June 26, and the wedding actually looks epic.
After exchanging "I do's," the couple chowed down on tacos, quesadillas, and of course some Cheesy Gordita Crunches.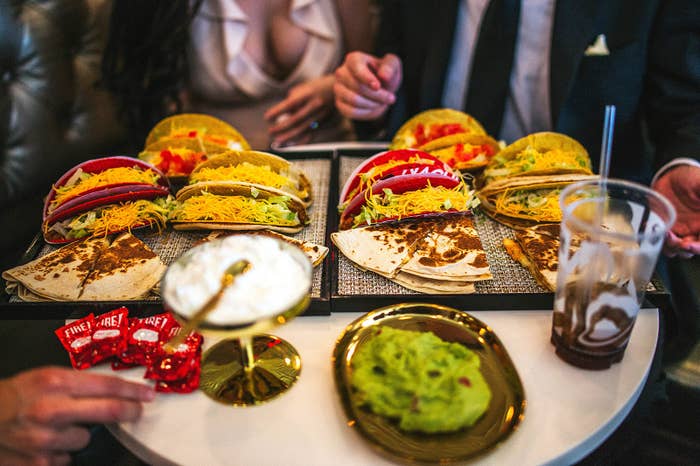 And what better way to wash all that cheesy goodness down than with Twisted Freezes served in signature Taco Bell champagne flutes?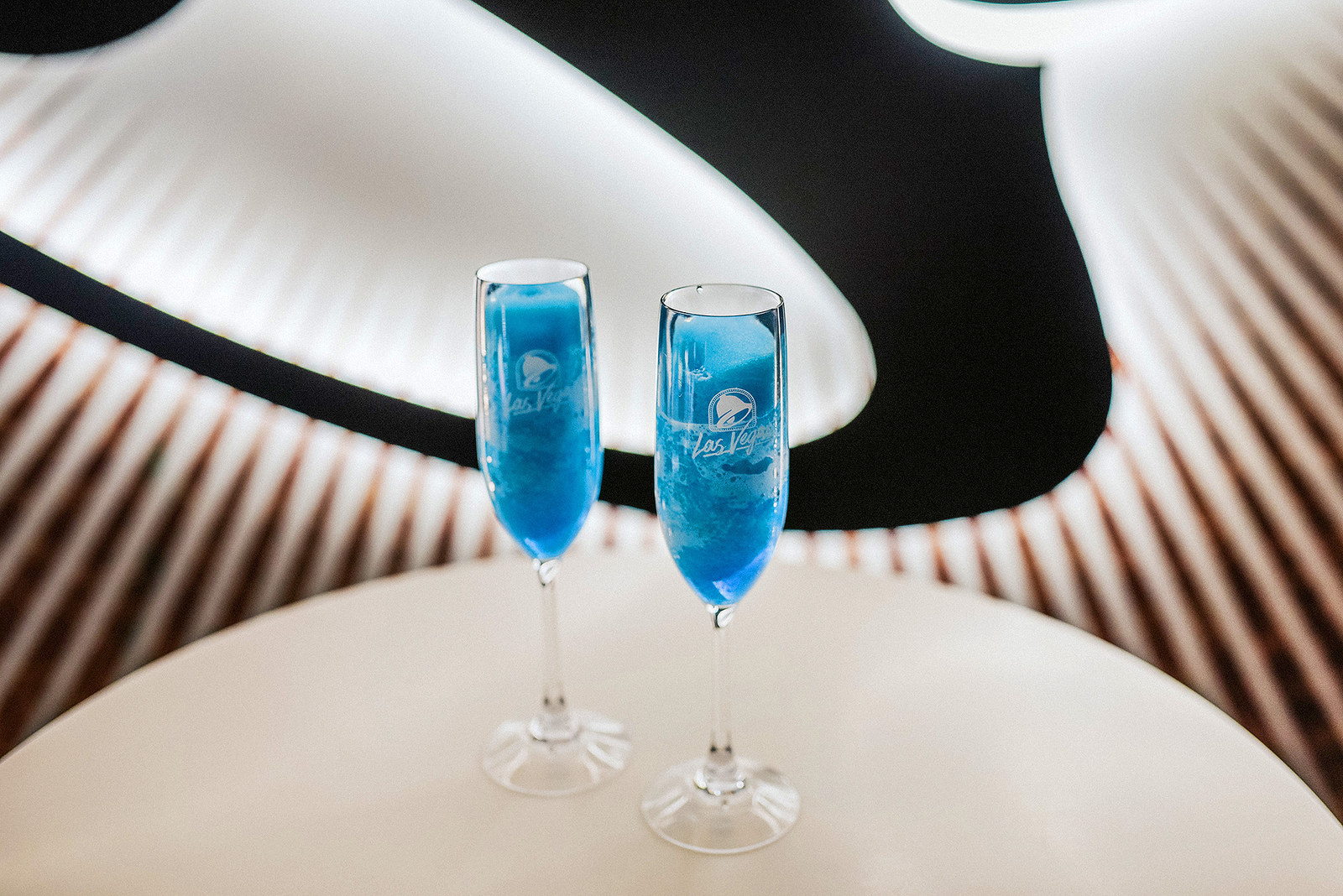 Oh, and did I mention they had a Cinnabon Delights wedding cake?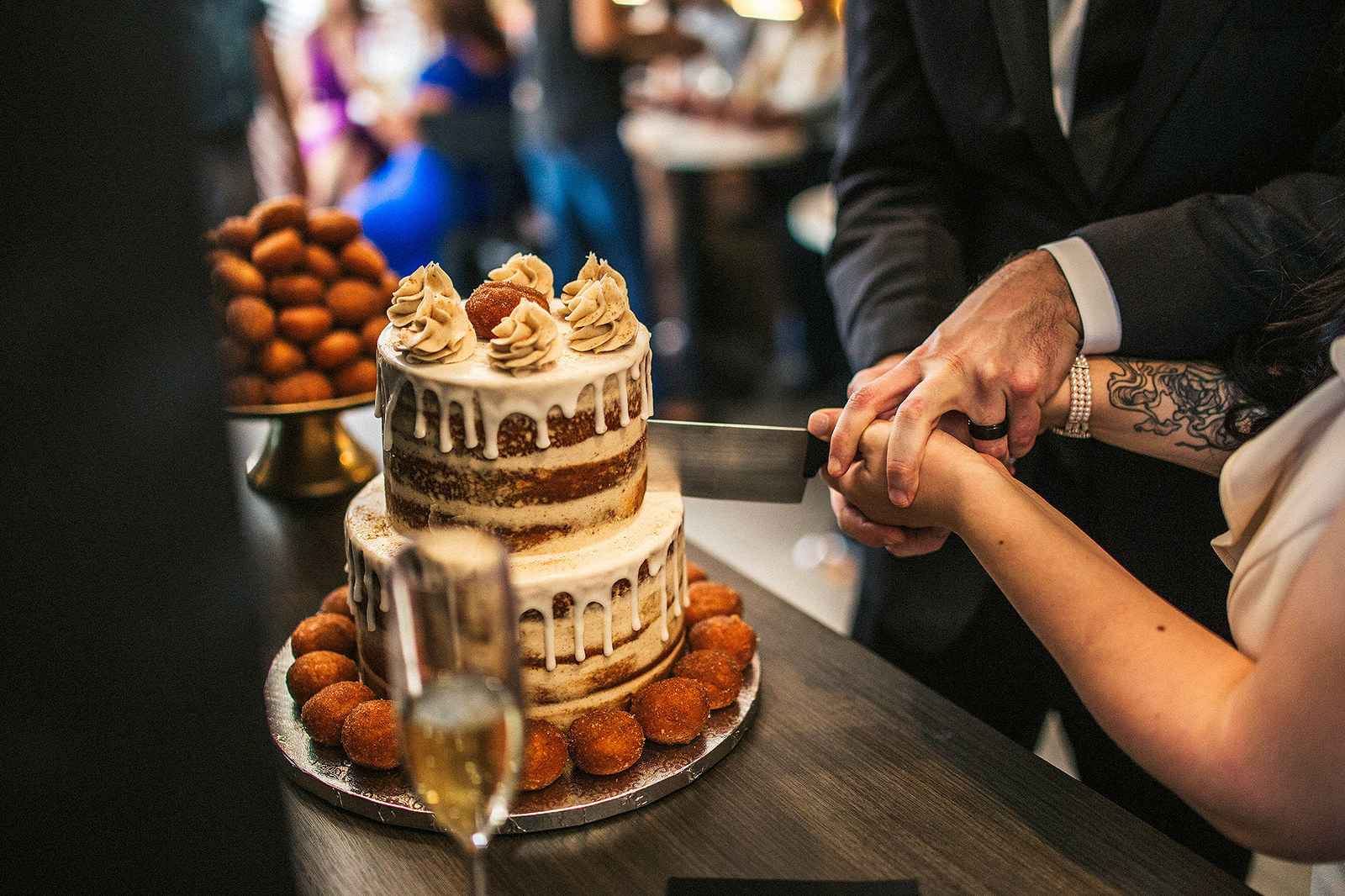 Are you starting to get jealous? Hungry? Well lucky for you, starting Aug. 7 you'll be able to have your own Taco Bell wedding, too!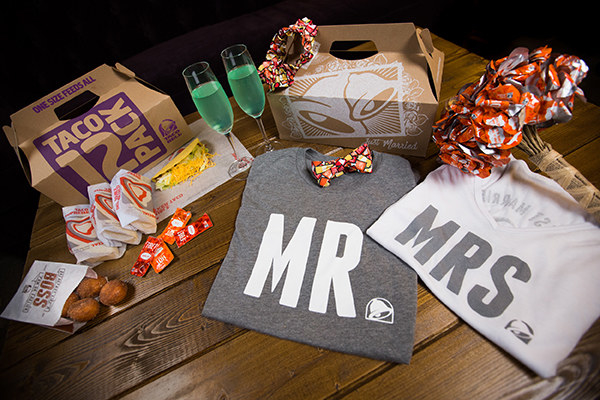 The Taco Bell wedding package will be available only at the Las Vegas cantina location, but after seeing Dan and Bianca's wedding photos, it definitely looks worth the trip.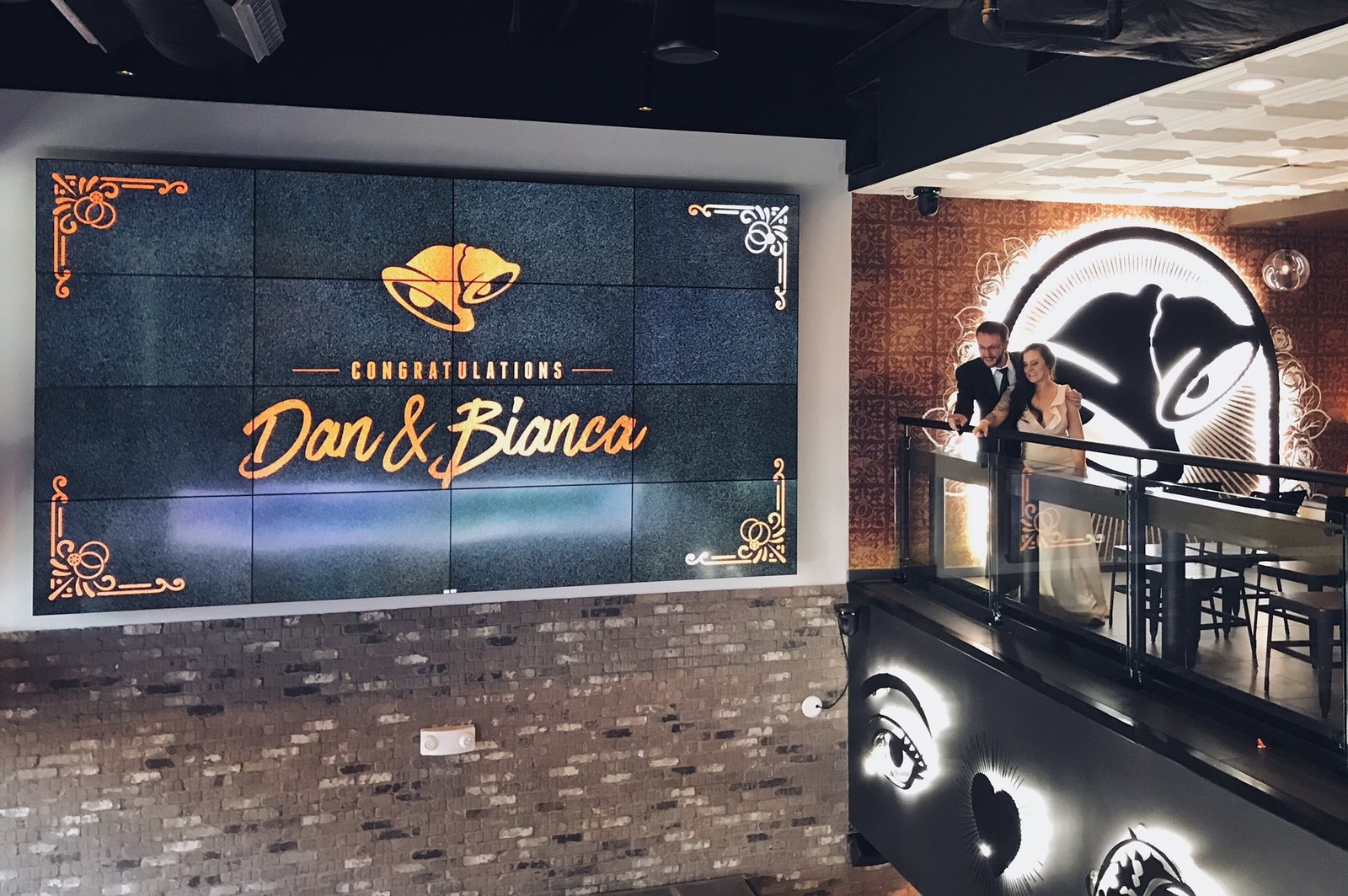 Oops. Something went wrong. Please try again later
Looks like we are having a problem on the server.
What do you think? You ready to tie the knot at Taco Bell?
Hell yes! Nothing says eternal love like tacos.

Hell no...but maybe I'd consider a Chick-fil-A wedding.