Losing your head over fashion is nothing new, but Gucci took the concept to a whole new level in their latest runway show during Milan Fashion Week.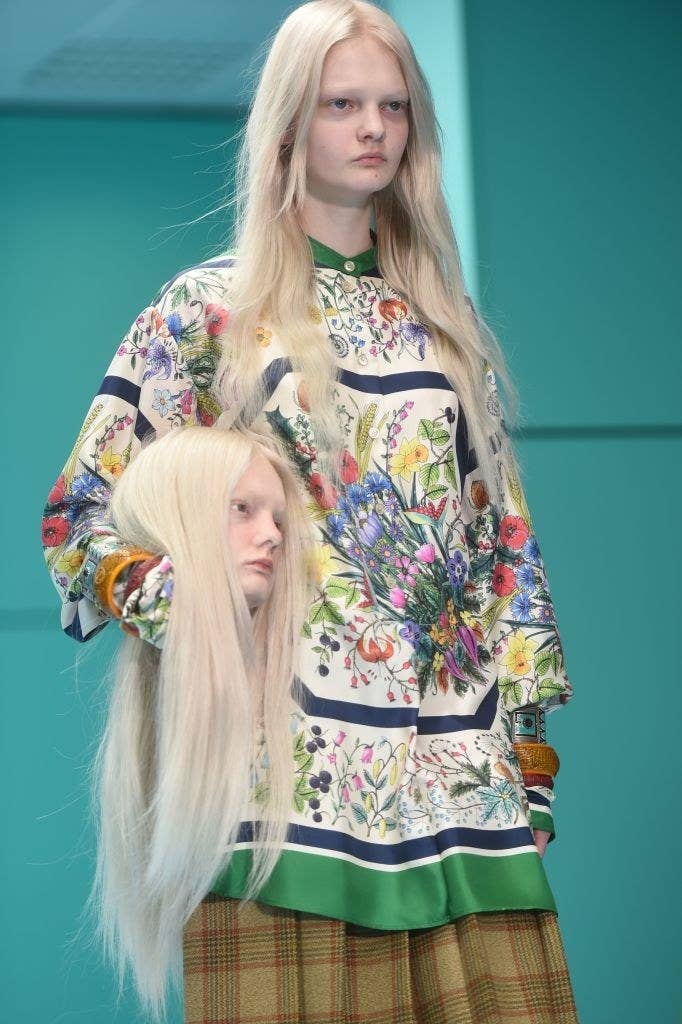 Yeah, you're seeing that correctly. Models walked down the runway carrying replicas of their own damn heads.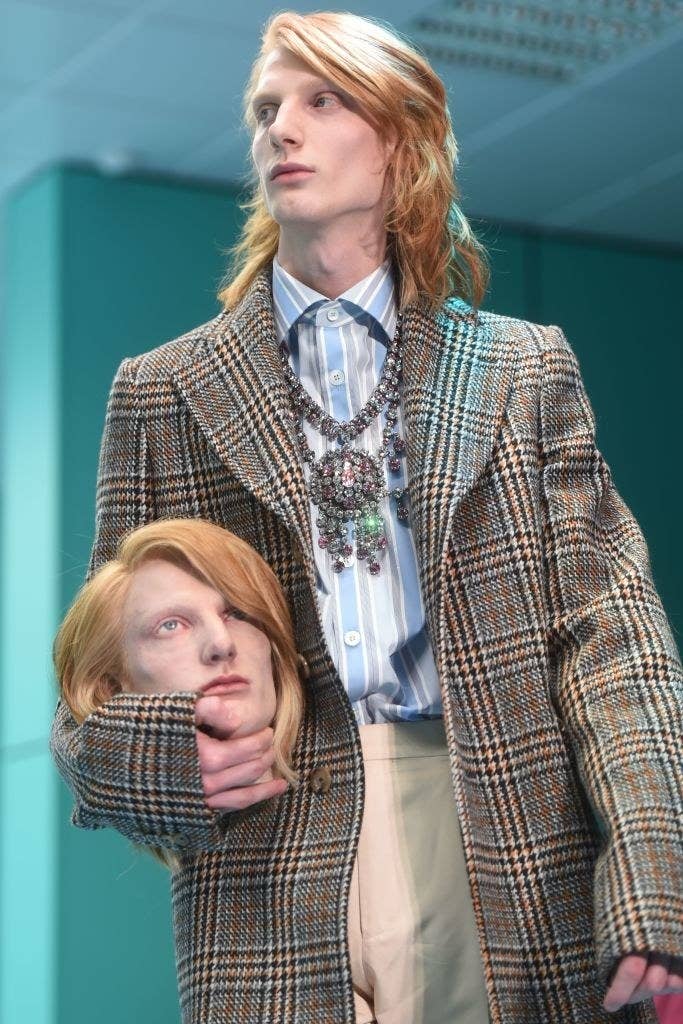 The ultra-realistic heads were created by techno-artists at Makinarium, a special and visual effects factory. It took six months to bring the severed heads to life, Makinarium cofounder Leonardo Cruciano told Vogue.
The heads weren't the only new accessory to hit the runway. One model carried a coral snake.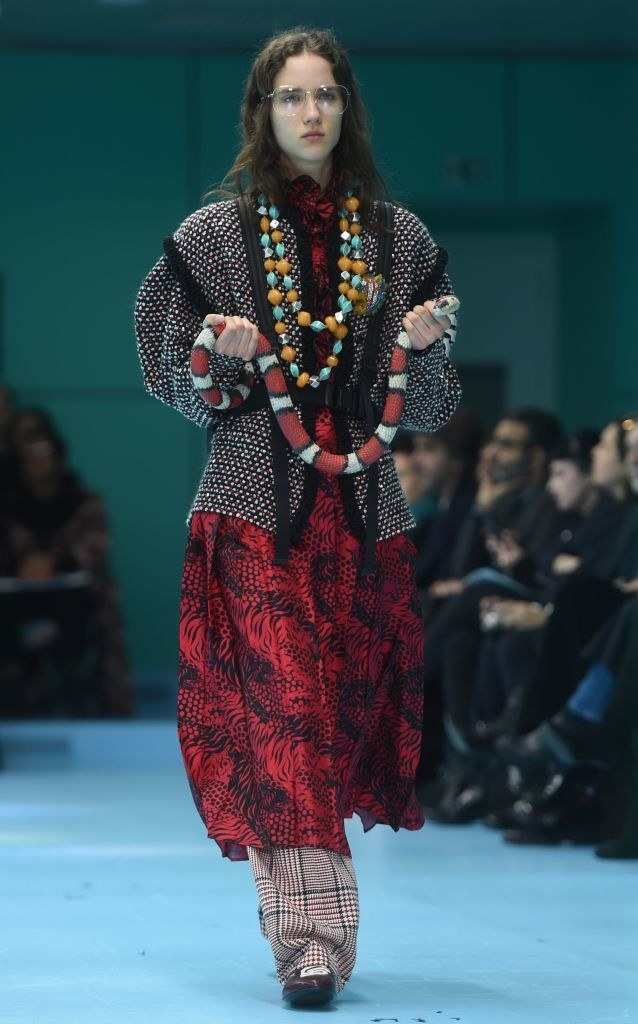 Another carried a chameleon.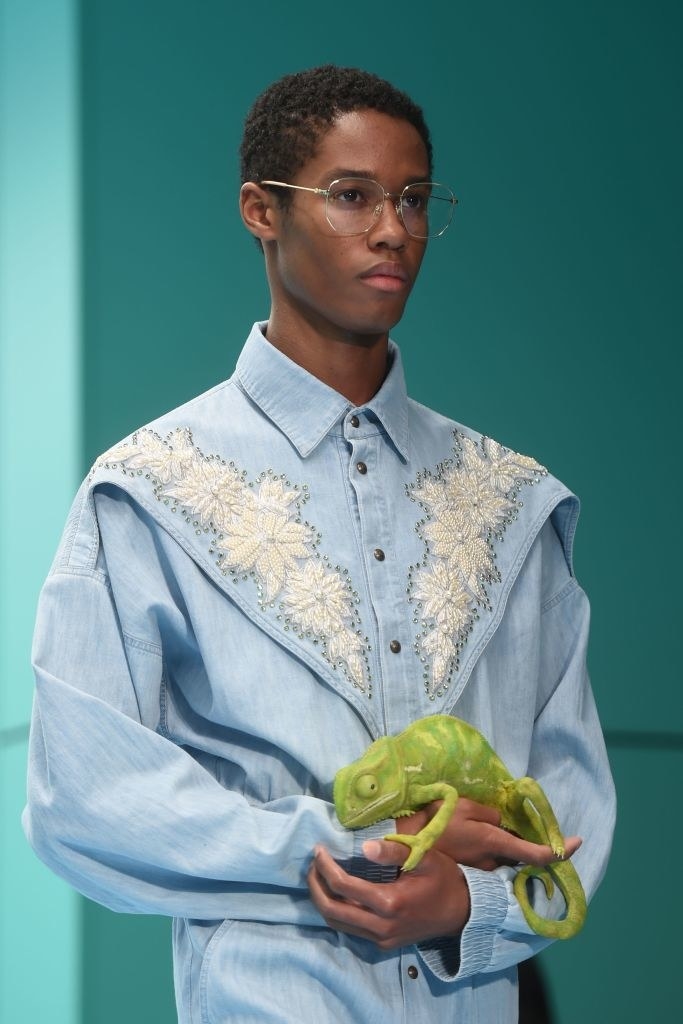 Oh yeah, one even carried a freaking dragon.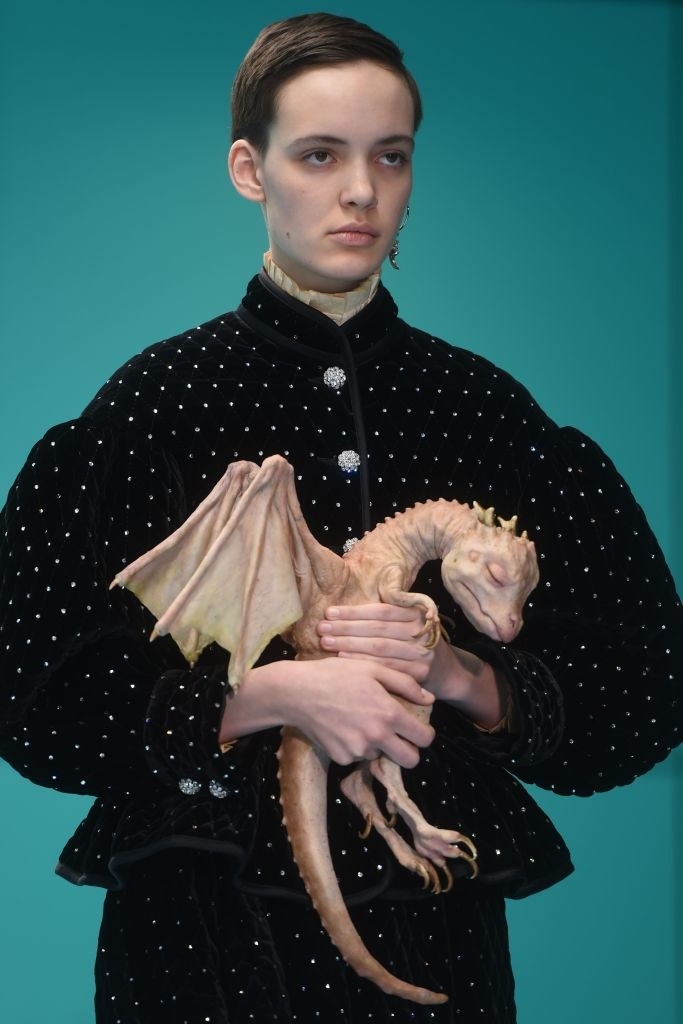 The runway was staged to mimic an operating room, and honestly it looks like if Wes Anderson directed a medical horror movie in the best kind of way.
This fantastical world created by Gucci's creative director Alessandro Michele seems like something straight out of a movie, which is no surprise considering his love for film. Just take a look at his previous Alice in Wonderland–esque 2017 spring/summer collection.
Either way, you can't deny that Michele is a fantasy couture genius. Now, if you need me, I'll be dreaming about a Black Mirror–inspired Gucci line.