Tiffany Haddish Said She'd Work With Bill Cosby And It's Kind Of Problematic
"I don't care, I'll drink the juice. I'll drink the juice. I'll take a nap. I don't give a damn."
Tiffany Haddish has been making waves as the breakout star in the new film Girls Trip, and it seems like audiences can't get enough of her.
Her scene stealing performance in the film caught the eyes of many leading to interview after interview with Haddish.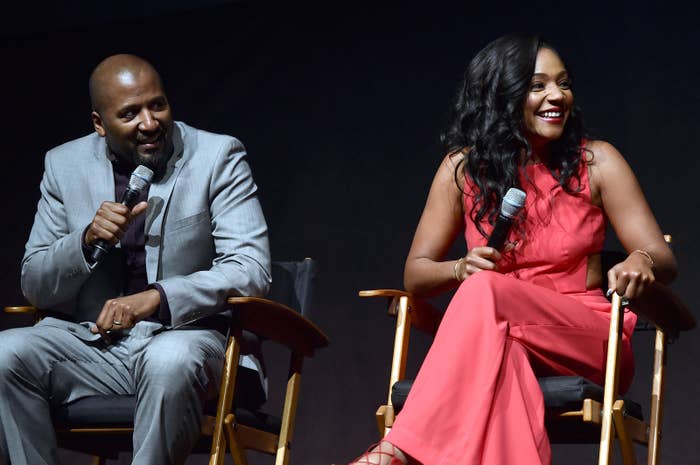 Haddish went on to list other comedic inspirations such as Lenny Bruce and Regina Hall, but her comments about Bill Cosby, a man who at one point had nearly 60 women accusing him of drugging them, left some fans with concerns.
While several people found her comments problematic, others came to her defense saying fans shouldn't write her off just yet.
Either way, many people are asking why she'd even bring Cosby up.
Update: During a Television Critics Association panel, Haddish clarified her previous joke saying, "You do 27 interviews and you're supposed to be humorous all that time. You're gonna say some bad jokes. You're gonna come up with a few not-good jokes. I was trying to make it seem like I'm not afraid to do anything. I'm not afraid of any kind of job, I'm not afraid to play any kind of role, as long as it doesn't compromise my morals."