Rihanna is a woman of many talents. She's a spectacular singer, an amazing business woman, and she has this incredible ability to make me spend all my paychecks on Fenty Beauty products.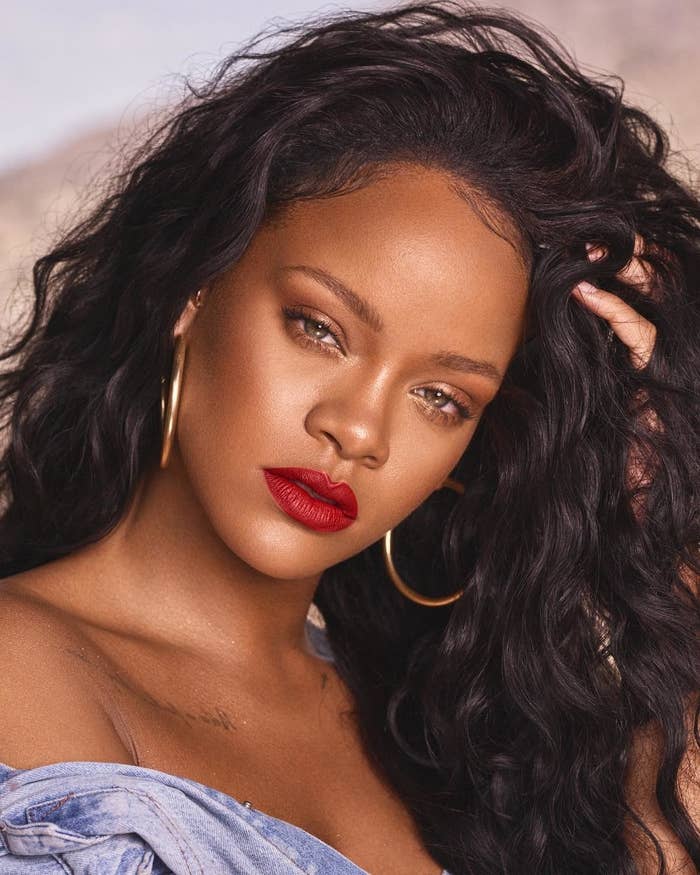 Just when I thought it was safe to start saving up money again, BAM! RiRi went and teased Fenty's newest product, Body Lava, on Instagram.
Body Lava is an illuminator that comes in two shades — a peachy pink called Who Needs Clothes, and a golden bronze called Brown Sugar.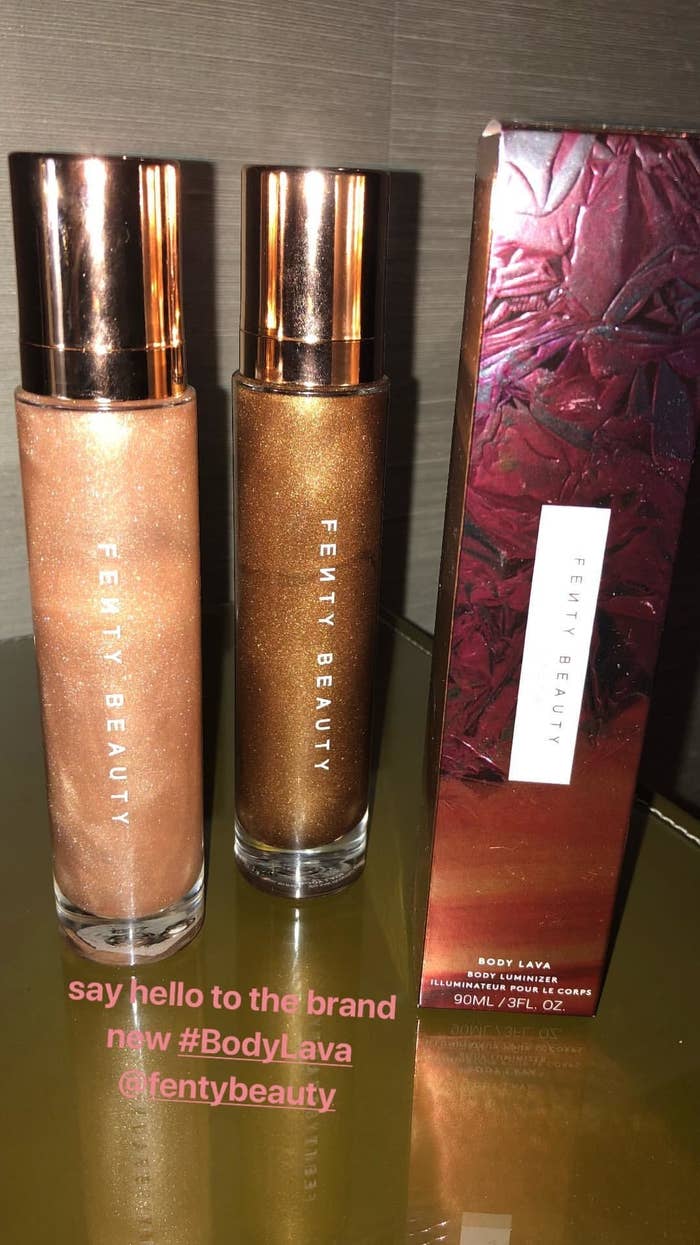 Rihanna tested out both Body Lava products on Instagram, and you might want to put on sunglasses to watch the tutorial because the shine is freaking BLINDING.
And if the Body Lava tease wasn't enough, Rihanna also showed off Fenty Beauty's new Fairy Bomb shimmer puff. You know, in case you need even more glitter and shine in your life.
Basically how I feel after watching Rihanna tease all these new products.
The new Body Lava products drop April 6, but if you can't wait until then, you can always just brush a little Killawatt Freestyle Highlighter all over your shoulders. You do you.